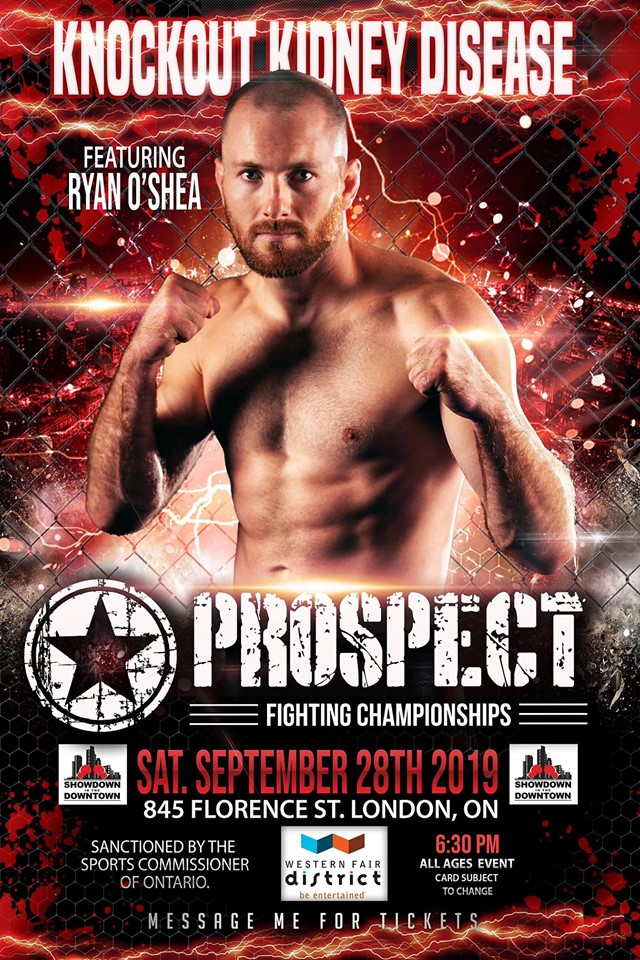 Here is a sport story from our Jiu Jitsu academy you might find interesting. As a short background for new followers, I train Brazilian Jiu Jitsu under Ryan O'Shea at Stratford BJJ http://stratfordbjj.com/. BJJ is one discipline we cover in preparing MMA fighters for their fights and longer time followers may remember the Kriss Allard fights and posts https://goldvoice.club/steem/@zekepickleman/bjj-turns-mma-going-pro https://goldvoice.club/steem/@zekepickleman/bjj-turns-mma-going-pro-part-2

Upcoming Pro MMA Debut
It has taken quite a while for our head instructor and gym owner to fight in his first MMA fight. You will hear some of those details in his Vlog post including his 15 years in Jiu Jitsu. What this vlog is focused upon, are some of the problems lining up an opponent.
Ryan's Vlog # 11 - Finding an Opponent
As he mentions, when you are a black belt in BJJ, that means something. Even though Ryan has competed as a trainer and business owner primarily, there is still an intense respect for a seasoned grappler. He puts it nicely but it appears there are other fighters a little scared of stepping in the cage with him. I know I would be. These guys are professional fighters though, and to put together a winning record so you can move on to bigger productions and money is a thing.
The latest as far as I understand, there is an opponent willing to fight Ryan but he is going to have to weight cut all the way down to 145lbs (he walks around at ~165.) Weight cutting is a double edged sword as it takes a toll on the body and conditioning for the fight but helps you fight people your own size or even smaller for the biggest advantage. It is just a shame that folks are (rightfully) scared of him to the point where it is tough to find an opponent.
C'mon guys! Man up!

No matter how this plays out, I intend to do what I can to help Ryanand Kris in their training camp for the fight. I will be there on Sept 28th in London to watch their fights.....most likely more nervous than they are. Anyone wanna come with me?