More Sportstalk?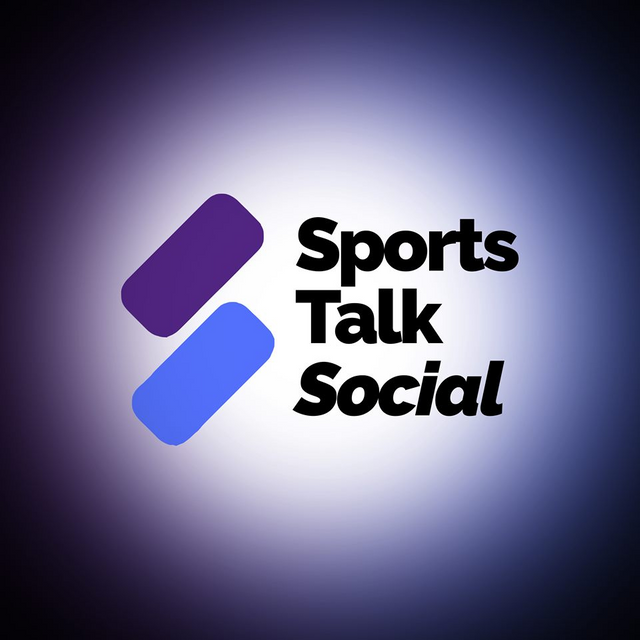 Sports Talk should have so much more real estate on my blog. I am an avid fan of watching hockey, baseball and basketball....slipping into Football when the Vikings are doing well or there is money on the line ;) I also play a good amount of hockey, race sail boats competitively once a week (and the occasional weekend regatta) and actively practice Brazilian Jiu Jitsu.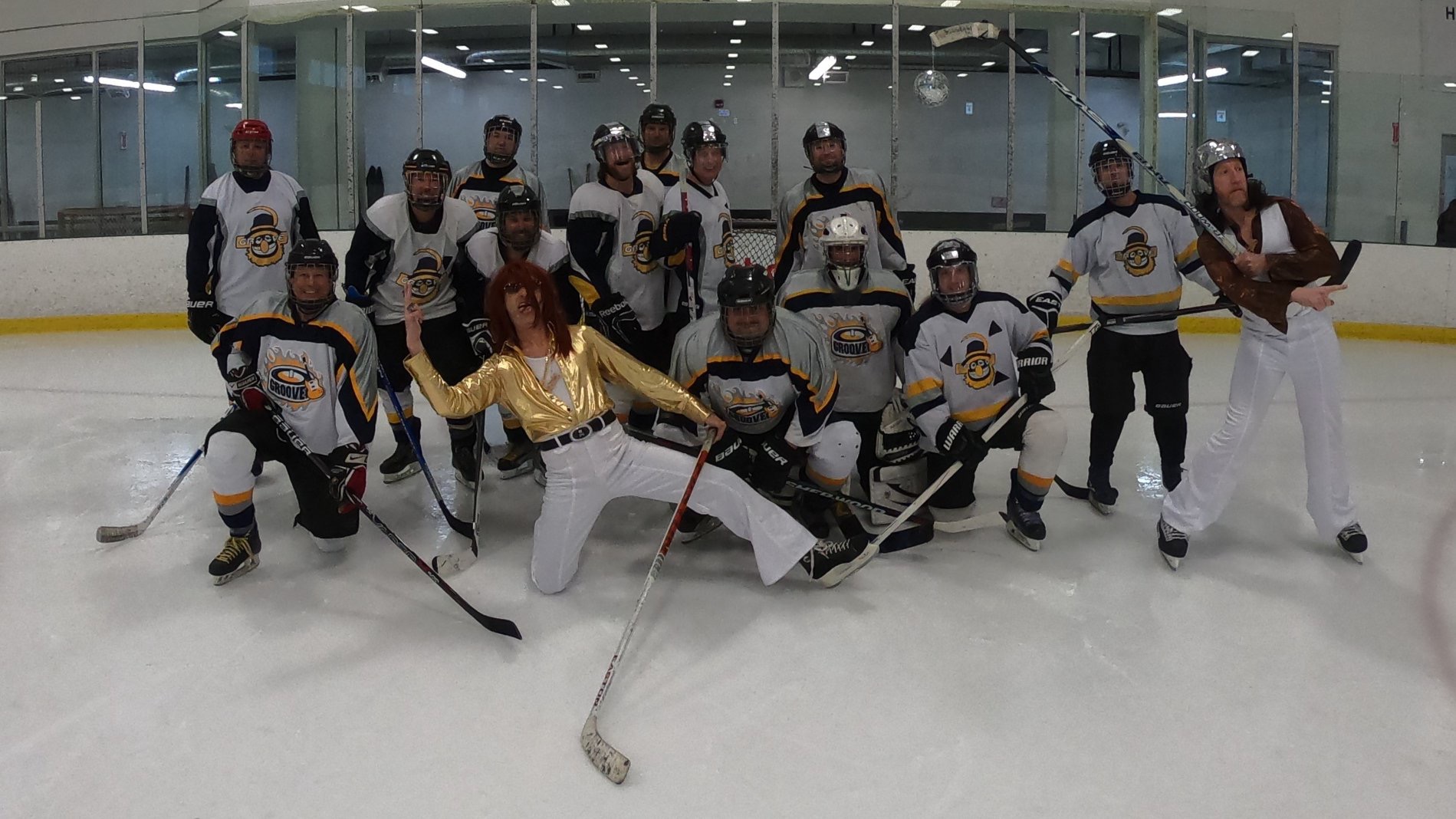 I always wondered if there were any hockey fans here to talk NHL. The BlueJays are boring as hell until this neat youth movement. There are no Vikings fans ;) My recreational hockey couldn't be of any interest to anyone. Sailing is actually a neat topic as there are good photographs and stories even for folks who don't sail.......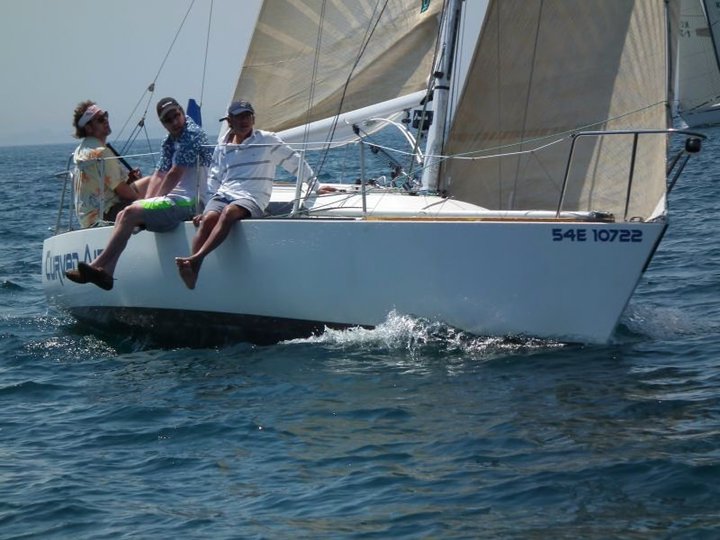 Then there is Brazilian Jiu Jitsu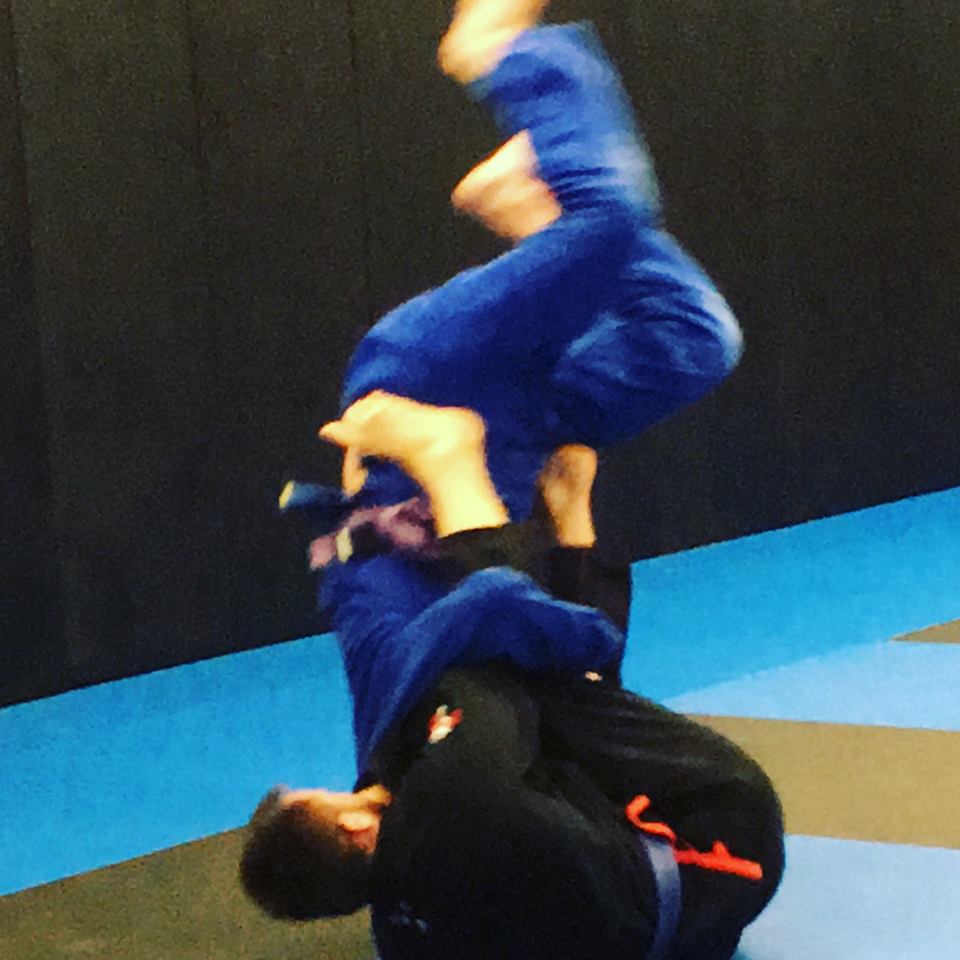 It is an exotic pastime by my standards and I have met a few great folks here including @jiujitsu, @knightbjj, @bigapplebo, @evecab, @el-cr, and @matkodurko to name only a few. Sure Jiu Jitsu is a huge part of UFC/MMA and that is really popular the last while. But what would I say?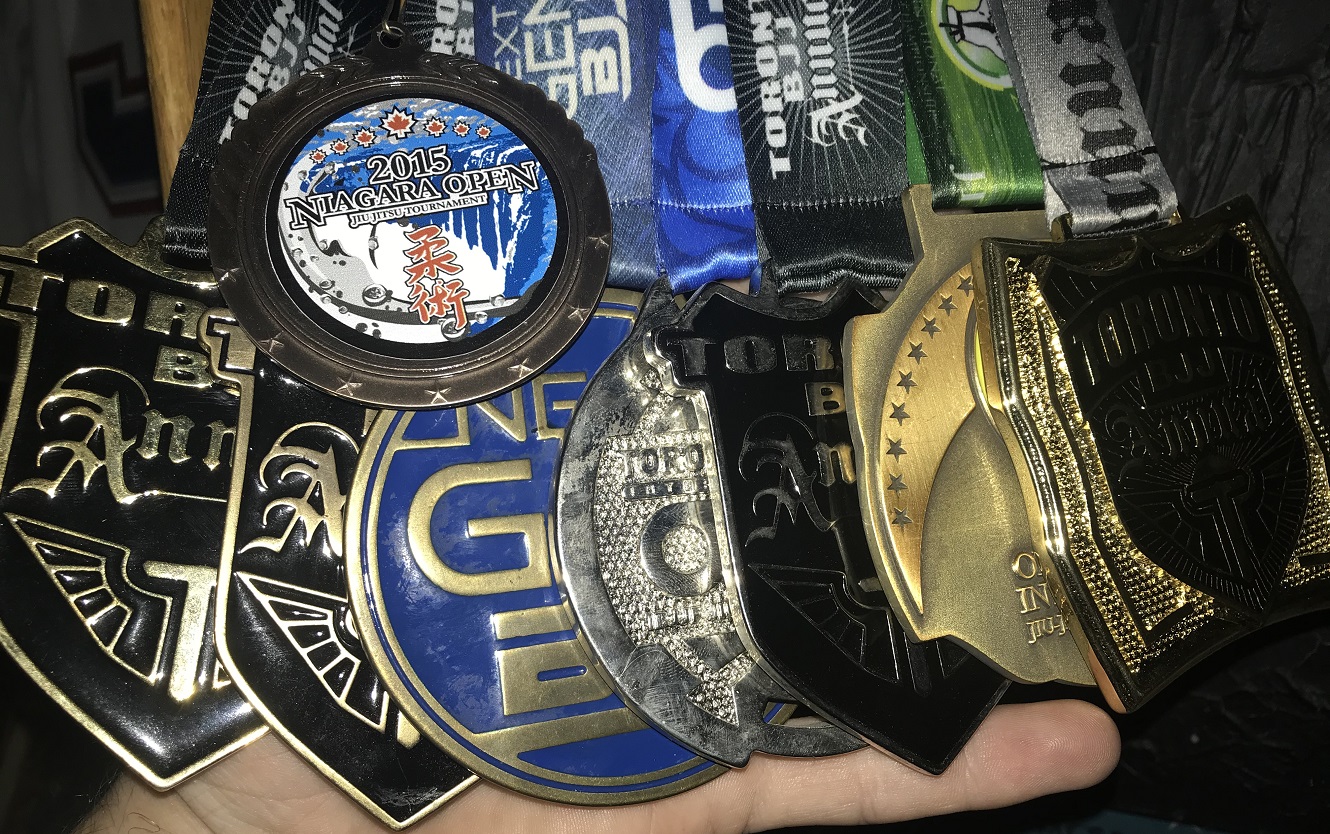 I have medalled a few times at tournaments but you really wouldn't call me a decorated fighter. I have trained at a few academies but you really couldn't consider me a travelling BJJ explorer. I don't have an incredible trajectory or aspirations for joining BJJ later in life and having so many other awesome things going on.
What would I say?
I could tell you the why and perhaps share the lessons/benefits I have learned. People tend to like that and I really enjoy sharing the positive and active portions of my life. In short, Jiu Jitsu was to be an interesting, challenging, active part of my life. Add to that the confidence of knowing I could handle myself if a fight found me and I have the ability to kill someone with my bare hands, that is pretty cool. I avoid violence like the plague and am happy to know that if something did happen, it would be over quickly and definitively.....that is good enough for me.
Training at and Academy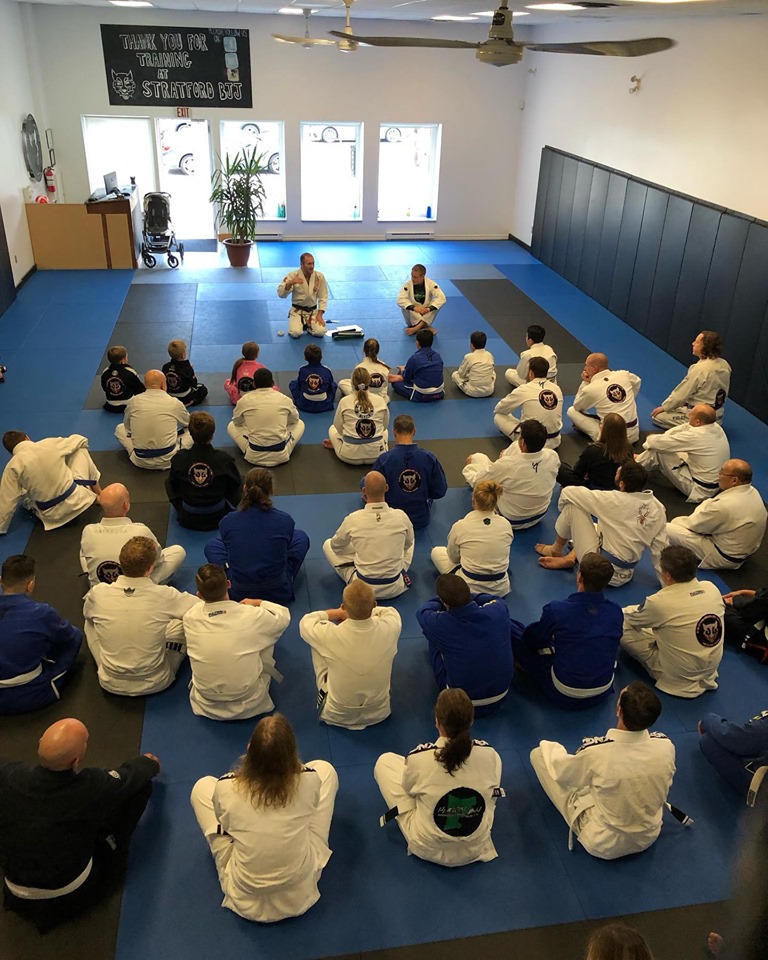 This has got to be the most rewarding part for me. 7 years or so on the mats and you end up picking up some good stuff. More importantly for me is the people with whom I get to train. If I can push them physically to be better, then I am spending my time improving not only myself, but the lives of others in some small or large way.
Because I am not the aggressive alpha-male type, I tend to adopt white belts and spend many of my rolls (grappling sparring) with the occasional pause to give a pointer or props when someone is developing good technique. Though, increasingly as of late with everyone improving so much, I take it easy rather than try and WIN and put myself in tough positions to practice escape and survival techniques. A roll against a complete newbie should be a learning experience for even the most seasoned practitioner.
Needless to say, I love Brazilian Jiu Jitsu and would recommend everyone give it a try. It has changed my life only for the better.

Promotion Day!
Today was promotion day at the academy. It marks the event when people are not given promotions so much as they are rewarded for the accomplishments they have already made.

The young ones progress through belts a little quicker than the old ones. Probably because they have to be constantly progressing in order to stay interested/inspired?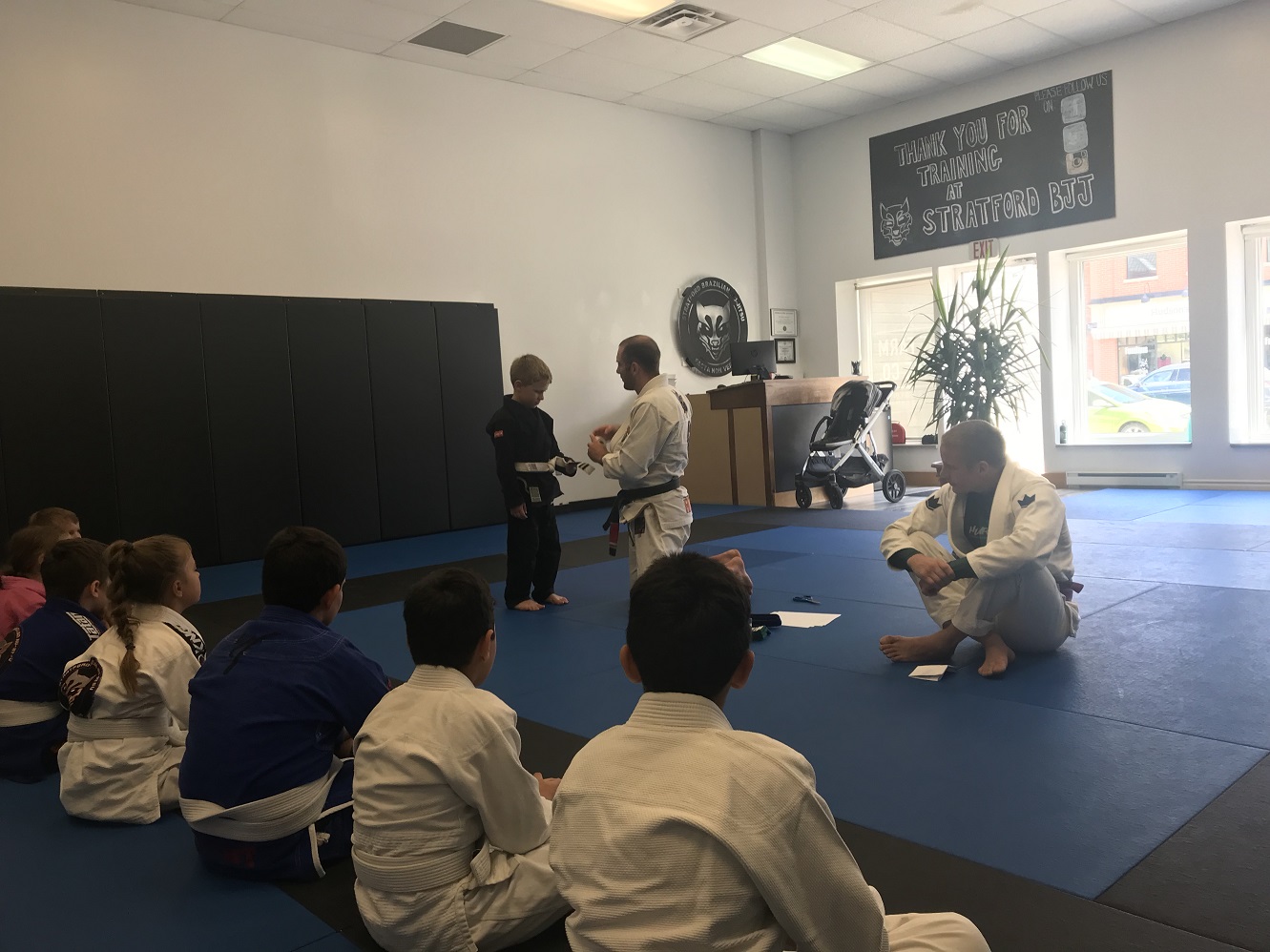 Stripes are a big thing. One "extremely valuable strip of hockey tape" as Sensei Ryan puts it. Up to 4 stripes are put on the belts leading up to Black as an encouragement and a very rough sense of prowess at a belt. It took me almost a year to get my first stripe on my white belt because of my scattered training habits and I received 2 at once. After that, it was a change of towns, academies, and a transition period before I was awarded my blue belt. Everyone's journey is different.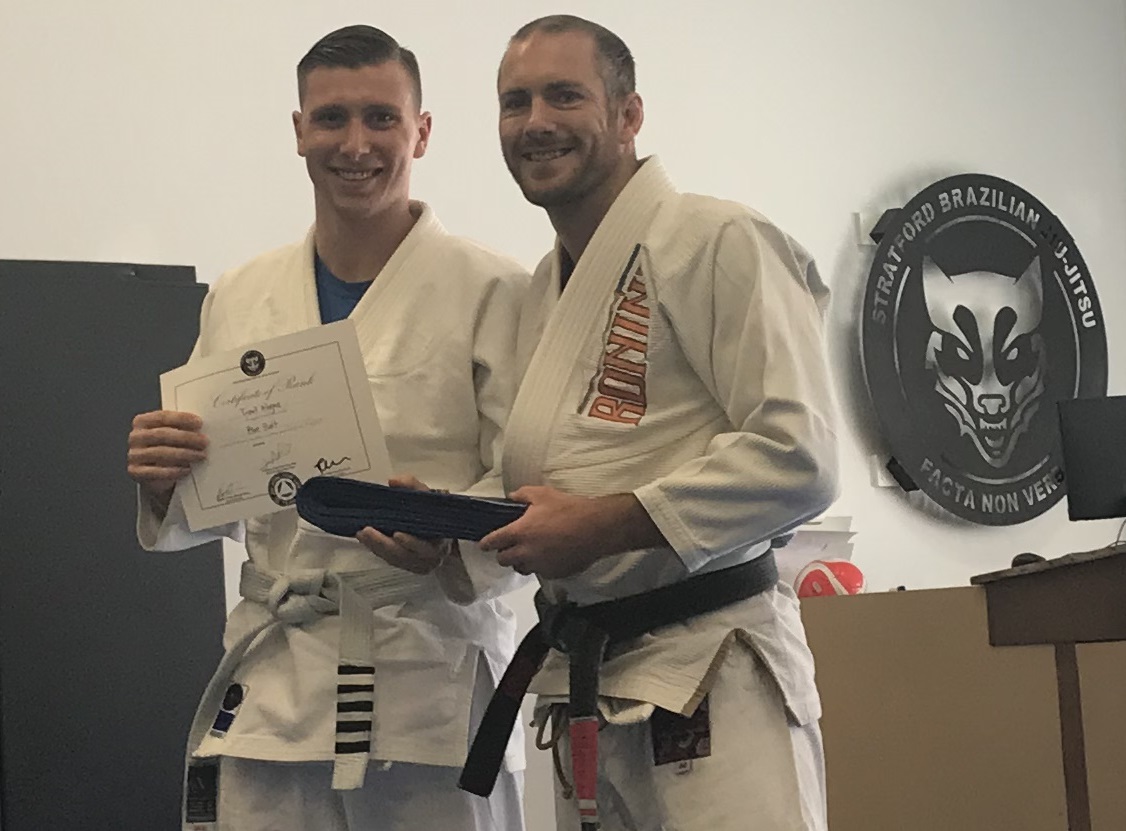 The belts are a big thing in my mind. Going to Blue Belt was huge because of my hop from 2-stripe right to blue. I didn't feel I deserved it. Purple belt was a huge deal because there had not been one handed out ever at our newer academy, and I was just starting to medal at Blue belt in tournaments. I didn't feel I was ready.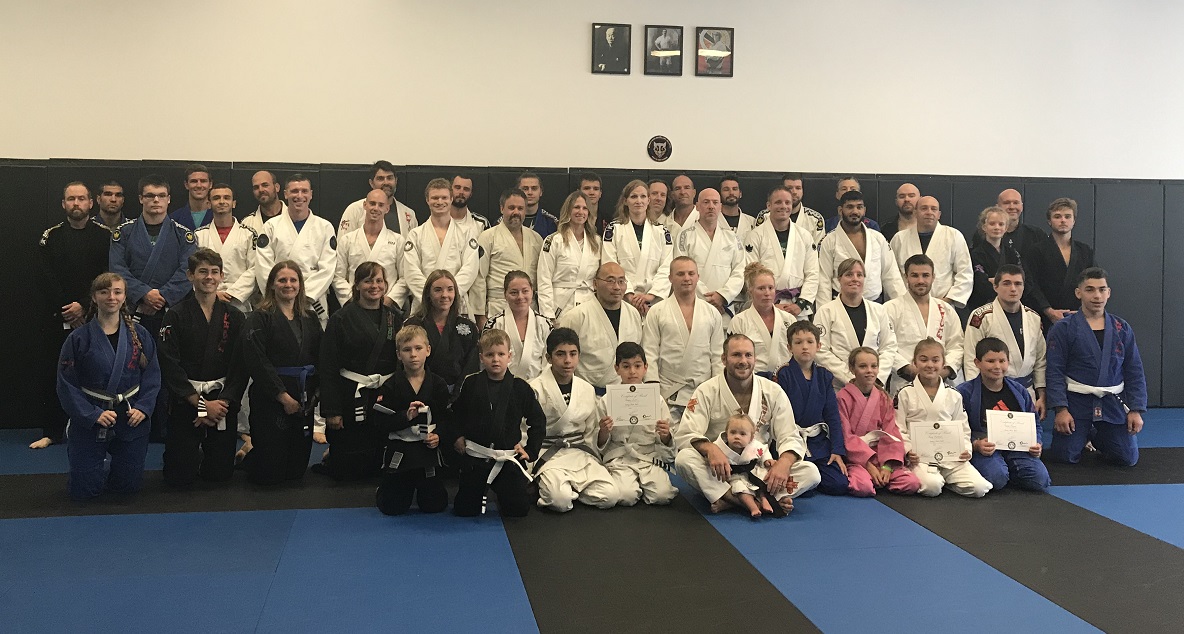 The class shot is always special as you look back on the faces come and gone and persistent. I always head to stand beside Greg and his big damn square shoulders.
Another year, another stripe so it seems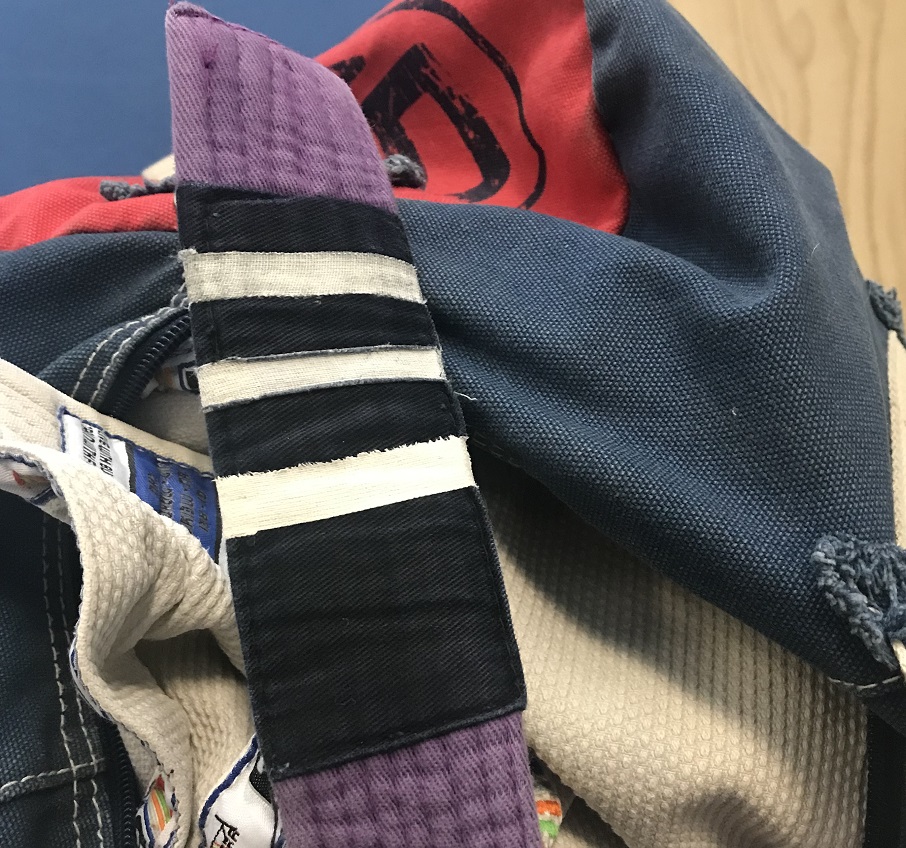 Within the year, I will be on a cruise ship with dozens of other fighters training and vacationing on a trip called Grappler's Escape. https://www.grapplersescape.com/ I have some months of returning to regular training and raising the money for said quest but I can do it. Should be a journey in training and business but it may be interesting to write about or follow.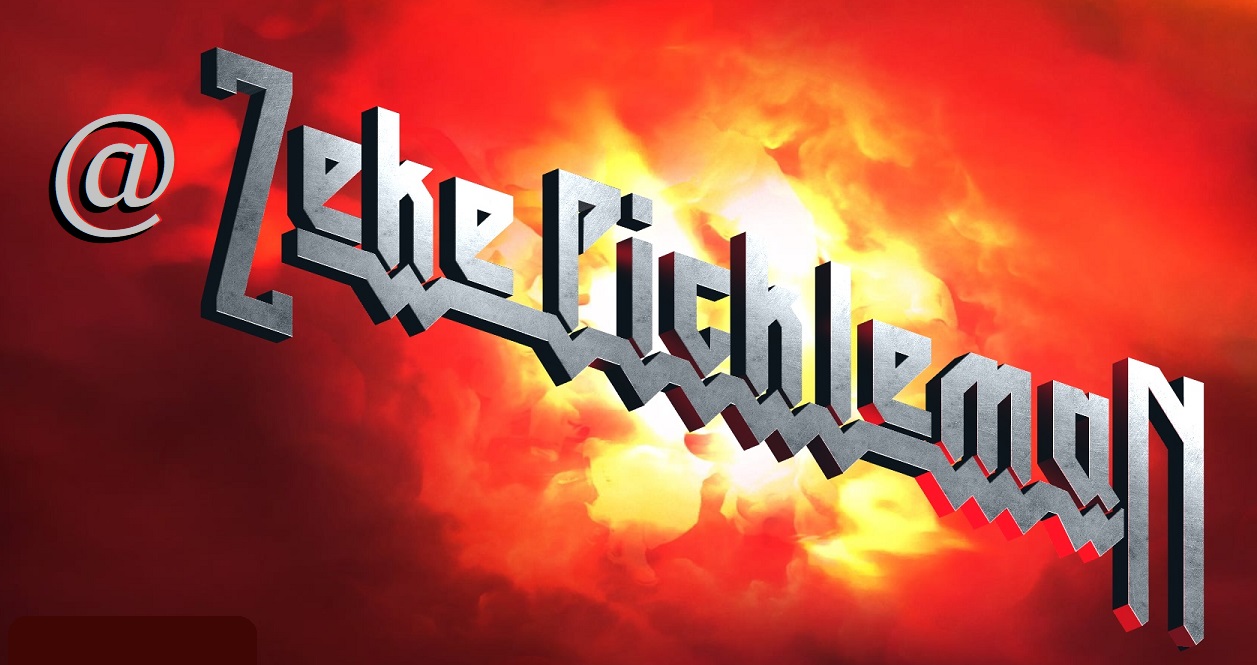 Is there a demand for some purple belt hoser who really loves hockey and everything SPORT on #sportstalk?