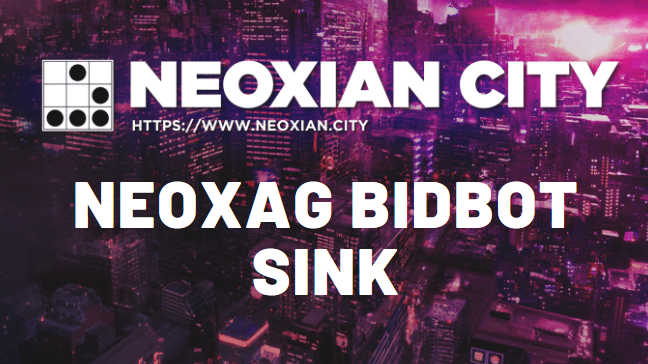 There have been some exciting things happening in the last few days, almost every active steem users know about NEOXAG (a.k.a Neoxian Silver) Token and also brand-new tribe neoxian.city which is a Nitrous instance of Condenser. For more information please read Neoxian City - A New Scot Tribe On the Steem Blockchain.In this post i tried to cover everything you need to know about neoxian.city tribe.
There has been many features added on neoxian.city tribe like : Token Delegation, Steempeak tribe active etc and all this happens in just 5 days , YEAH you heard it right just in 5 days . The NEOXAG Bid Bot Sink has been in the works for last 2 days & it's completed so fast . So, here we are releasing our NEOXAG Bid Bot Sink @neoxiancityvb (Neoxian city voting bot) .
We already know there 5 others SE token based Bid bot has been released and after @neoxiancityvb released there is 6 bot out there who only accept Steem Engine Tokens.
Many people have negative thinking about Bid Bot's , because there is a chance to face loss by using those . But , in this case we are making sure that by using @neoxiancityvb you will not face any loss . The reason is our Min ROI set up , we set our minimum ROI(Return Of Investment) from 0% to 20% . That means it won't calculate and distribute a negative ROI vote, though if someone overbid it will be refunded automatically .
How it works

---

You can send bid to @neoxiancityvb from steem-engine.com , neoxian.city & Keychain

From steem-engine.com wallet :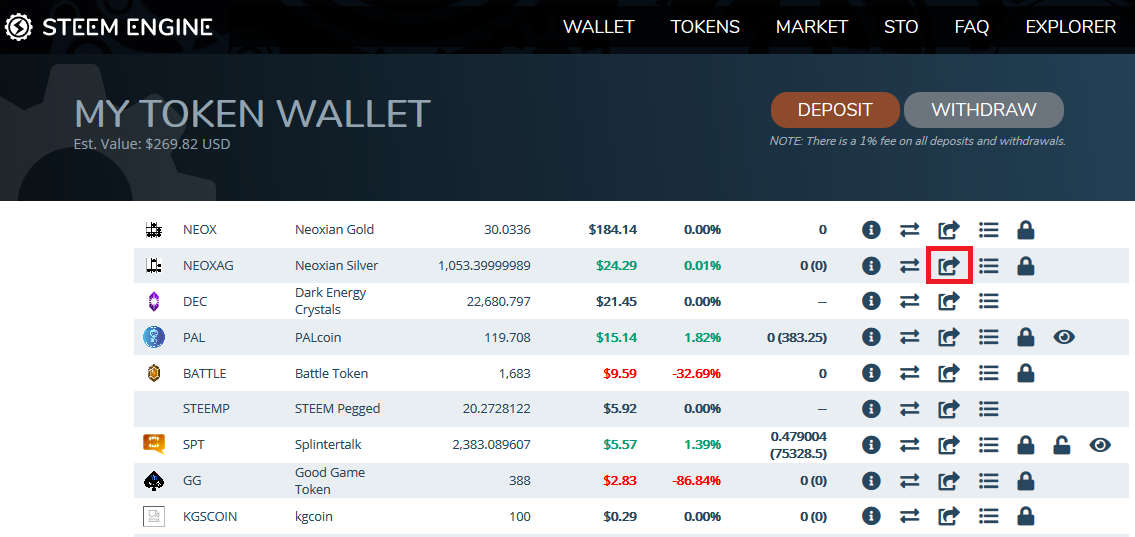 Go to your steem-engine.com wallet , click this

icon to send your tokens as seen in the picture above, click this.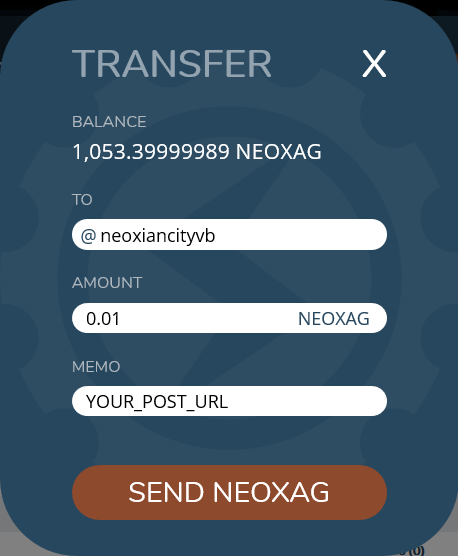 In the TO field type neoxiancityvb, the amount can not be less than 0.01 NEOXAG. In the memo add The URL of the post you want upvoted
After you have filled all the fields and click send, Key Chain will ask to confirm the transaction.

From neoxian.city wallet :
Go to your neoxian.city wallet , click on transfer it will show you a similar wallet window like steemit.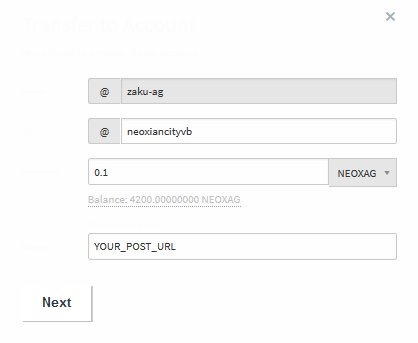 To: neoxiancityvb , Amount: any amount but no less than 0.01 NEOXAG, Memo: URL of link you want upvoted, see the example below.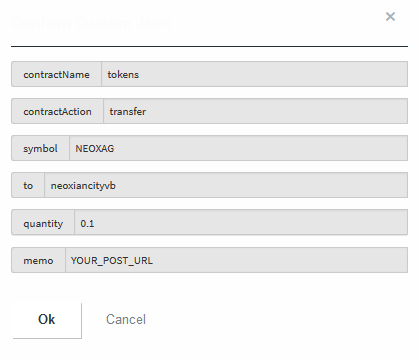 Double check the transaction Details and confirm .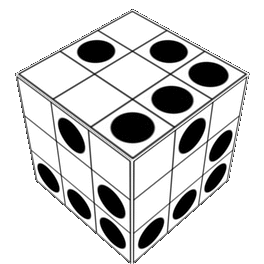 Also you can send Custom Amount of Delegation to @neoxiancityvb From this : Custom Amount

cente>

That's all for today , I am inviting you to visit our city : Click on this icon to enter 👉 Though some used to call it Discord channel , but we(citizens) call it our city .

/center>