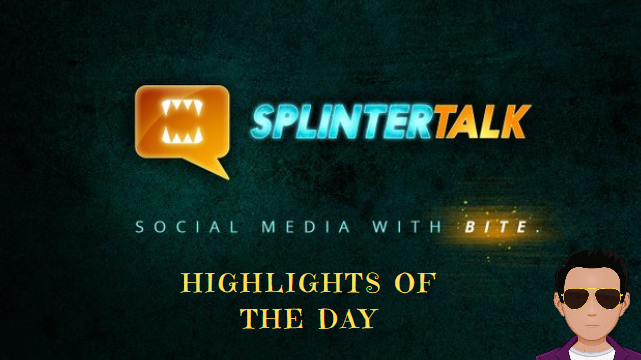 ---
Hey Splinterlands fans started the day with my favorite Splinter Quest LIFE Quest . Yeah this is my most favorite Splinter with this splinter it's so easy to complete daily quest, but it's become hard when you are in Diamond league and battling against max deck with Gold league leveled cards . It's really sucks sometimes i am think to dump my all money into the game and max my deck , but than control myself 😝 . Luckily today i got 1 Orbs from my Daily mystery potions , but the cards i got from it not that much good 😕 .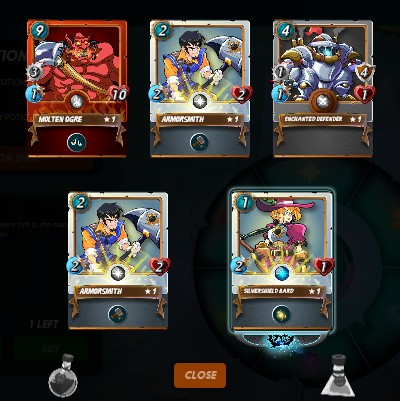 And all i hate about this packs is that molten ogre , which is completely useless card . I hope tomorrow i will get better rewards and finally completed my Daily tseuq . Let's see what i got from it .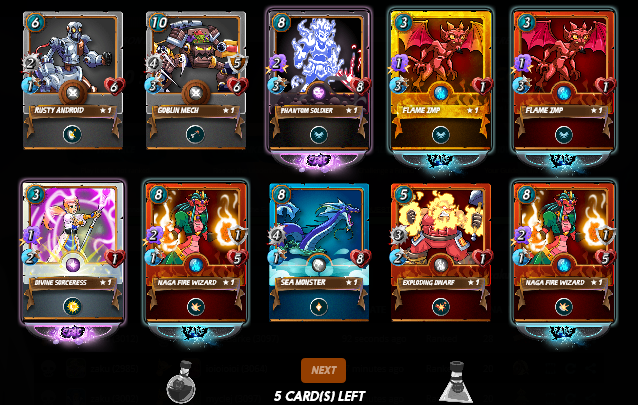 Woooot Gold foil FLAME IMP not that bad though. currently i am playing at DIAMOND 3 and QUEST POTIONS activate , so i think buying quest potions which gives 5 extra reward cards not a bad idea at all . There is another potions that i alaways suggest that Brilliant Mystery Potion . Sometimes we didn't get that much good reward from mystery , but who knows maybe next day we will get a mystery legendary summoner 😎.



Now let's talk about www.splintertalk.io , we all know that site used to be talk/discuss about @splinterlands game and share strategical contents and only Steemmonsters topic related posts . But nowdays some users don't know how to use the proper tag , most of the users using #spt tag on non-sm related posts which is not allowed . I myself got 10000 SPT airdrop from @aggroed and bought 70000 SPT more from market . my first goal to reach 200000 mark . I am using @zaku-spt account to curate posts from www.splintertalk.io and also giving warning and downvoting those posts who using #spt tag on non-sm related post . I think sm team need to create a account like nopal4u , which will be nospt4u and handover that to a tag moderation team who will clean those junk from the site. The posts i curated today given below , i hope this will encourage the authors to post more on splintertalk site .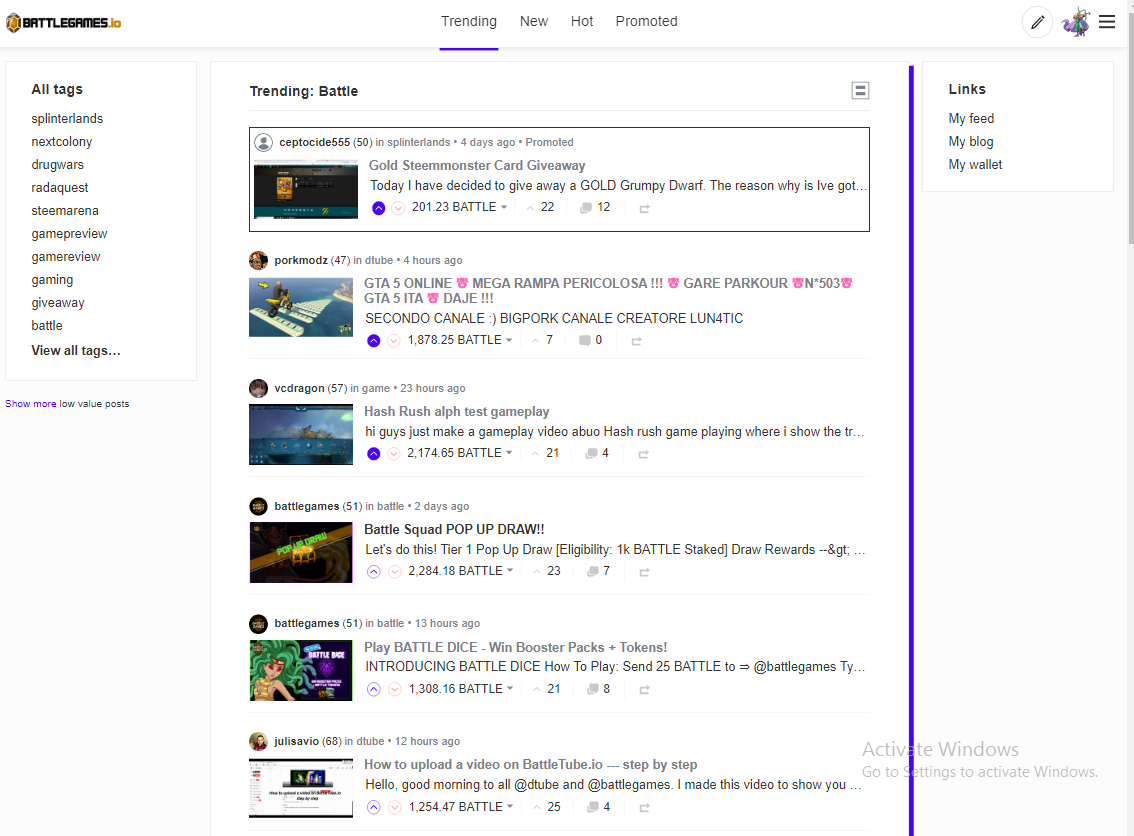 > HI guys , after release of Scottube we can see a huge change on steem community .. many steem based tokens are generated and they are doing well for their platform, but even though they are not seperated from steem.... (Like - #battle , #sct , #spt, #palnet , #steemleo #aaa , #jjm etc .) .. Thanks t
___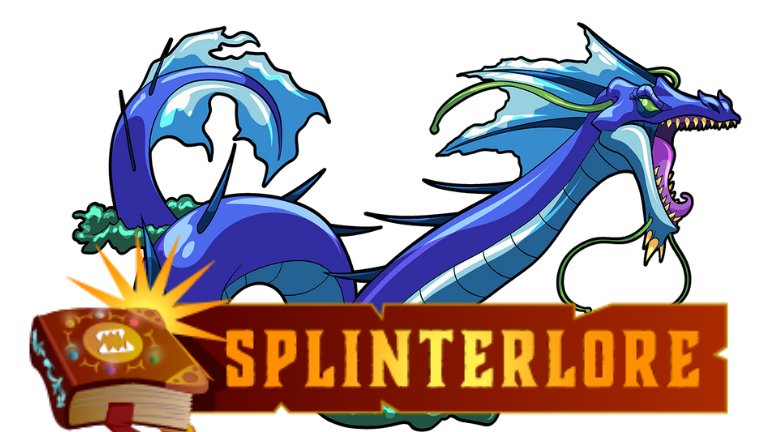 > "Captain? Why is it suddenly dark outside?"
"We're not outside anymore. The ship was swallowed by a Sea Monster."
"Crap."
"Hopefully, in a few days."
___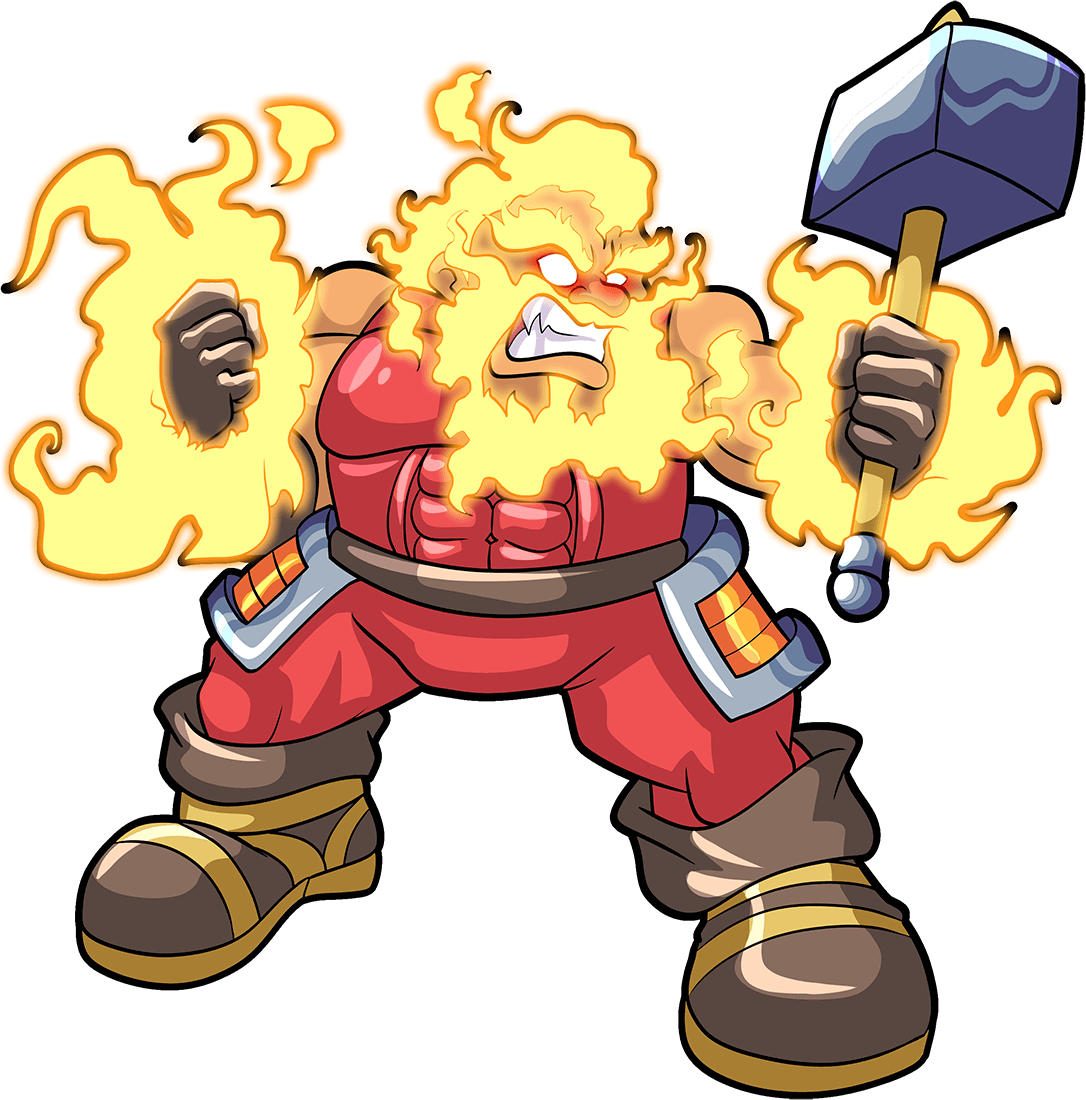 > Hello residents of Splinterlands! I hope you all are playing well!! Welcome to my daily giveaway! I am doing giveaway everyday to give you guys a little bit of extra boost! I will give 1 steemmonsters card everyday to a winner ! This contest and all the contests afterwards will be powered by @contes

If you have not joined the fun yet, now would be the perfect time to do so - If you sign up to the game via my ref link by clicking on the banner below, I will send you 30 cards to boost your deck immediately for free - no disadvantages for you at all!

HIDDEN REWARD : POINT OUT A WEIRD WORD I ADDED IN THIS POST & THE FIRST PERSON WHO WILL FIND OUT IT WILL GET 100 DEC FROM ME.


Steem Monsters Contact Info

Official Account: @steemmonsters
Website: https://steemmonsters.com
Discord: https://discord.gg/CAFJRjY
Twitter: https://twitter.com/SteemMonsters
Instagram: https://www.instagram.com/steemmonsters/
Telegram Group: here
All information, stats, Image collected from Steemmonsters.com & @steemmonsters blog

@bdcommunity is an initiative on the steem blockchain trying to help all Bangladeshi standard authors and share their work and knowledge, to improve their skills. We curate grade contents to encourage hard-work and support originality. We are also arranging contest among Bangladeshi steemians and rewarding selected quality work. We also feature important updates from Steem Inc. and witnesses. We believe an organized and effective communication within the community can determine the success. So we build up the communication on our Discord server and happy to show off our various features of the bot. On there you just need to pass command for check out your account information, balance, market rate and also you can exchange coin, buy upvote, transfer balance through the registration of bdexchange.

JOIN US ON
**Hopefully, our community program will make a significant contribution!
Love from Bangladesh!!**