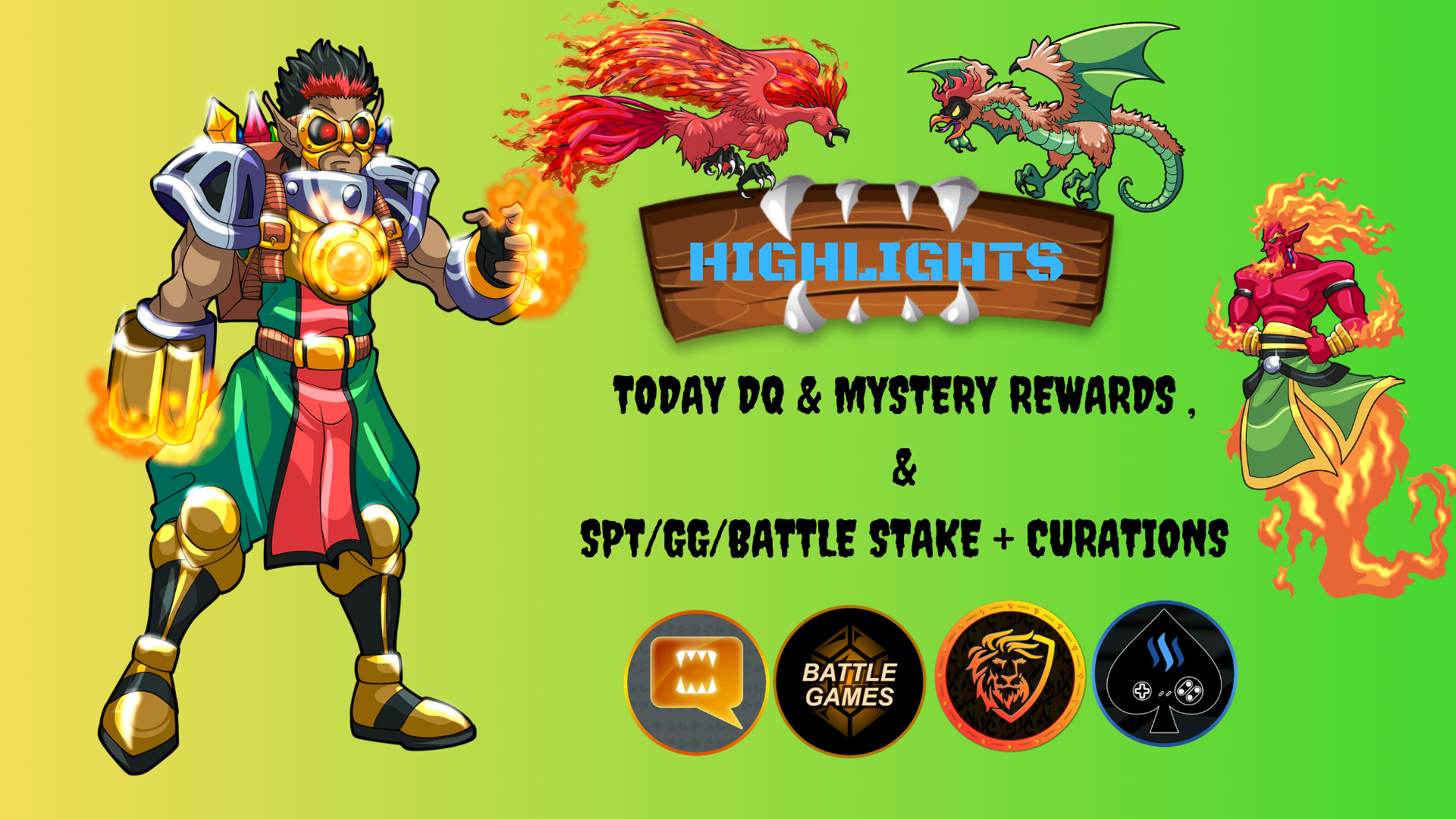 Hello Splinterlands lovers , Here is my another one highlights of day . My today quest was FIRE Splinter quest and It's was easy for me because of the gold league . It didn't took much time to complete my daily quest rewards . SO finally i complete my quest and as rewards got 8 reward cards + 5 reward cards (from quest potion) so total 13 Reward cards from quest . Though quest potions being profitable for me this time . Also from mystery reward potions got 1 Beta pack . Some people don't want to try their luck so they just sell their beta pack or orb pack when they got from mystery but , i open that time . Yesterday i got ateb pack too , from that one i got one normal selenia legendary summoner card , which is really great . Though from today pack i didn't get much good card 3 fire splinter cards come out from that , so hope tomorrow will get good rewards .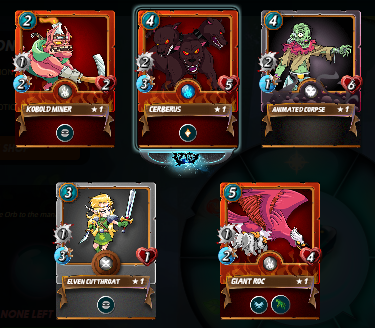 This is my today Mystery rewards and now comes to Quest reward , As i mentioned before that from today got 13 quest reward card , from those 2 card was rare , 10 common and 1 mighty ruler of the sea legendary card . so today quest reward was damn good for me .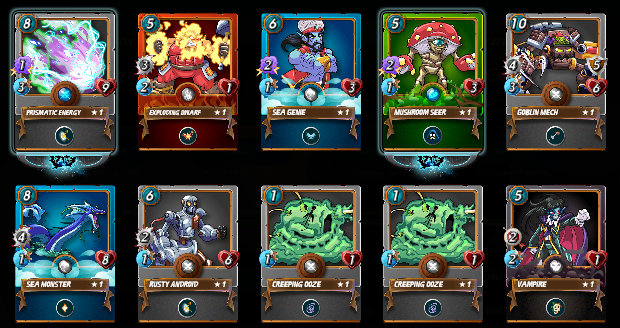 Posts that curated by @zaku-spt :
All these posts getting curated from @zaku-spt which have :
| TOKEN | WAS STAKED | NEW STAKE | CURRENT STAKE |
| ------ | ------------- | ------------- | ------------- |
| SPT | 241000|+18000|259000|
| BATTLE | 9494|+435| 9929|
| GG | 1600|+218| 1818|
| NEOXAG | 0 | +1558 | 1558 |
| PAL | 0 | +30 | 30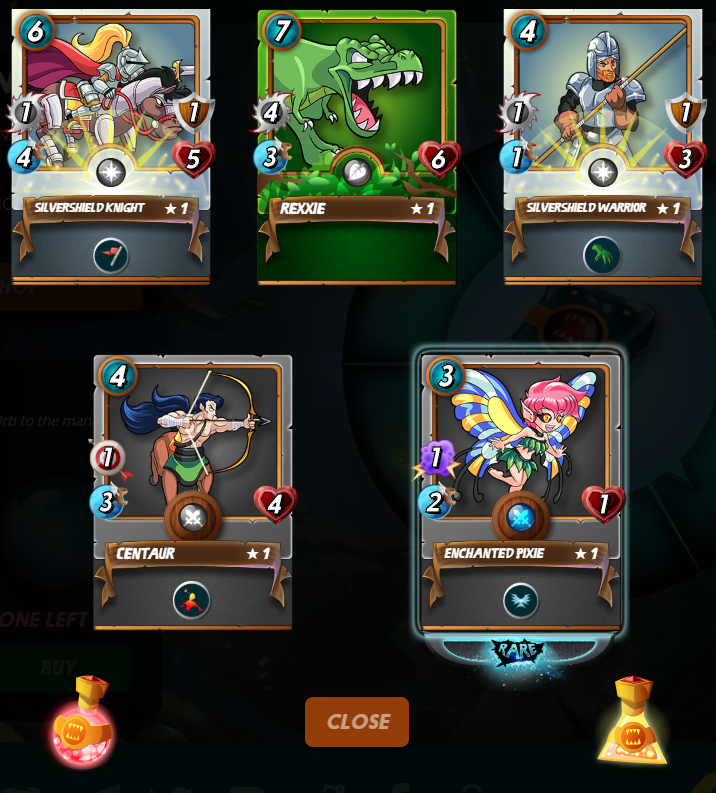 > Splinterlands is the just about the only game I play regularly these days, and it's great because as I play I'm getting rewarded with new cards that actually have value that I can play with, share, rent or sell to whoever I like. It's fun and exciting to be part of this new era of gaming! Full discl

> Yesterday the situation was quite unfortunate for me. I have my Earth, Fire and water splinters upgraded with a good level of summoners. My Death splinter is also in good condition but I'm not very comfortable playing with my death splinter. I have not touched my Life splinter and my life splinter d


> Yesterday when I turned on the machine and "Splinterlands" homepage, I was told that there are 2 reward edition cards waiting for me. What a pleasant surprise and a good start to the day, lol! Later on in the afternoon, I entered the "Splinterlands" tournament "Bring Your (Silver) A-game" and came i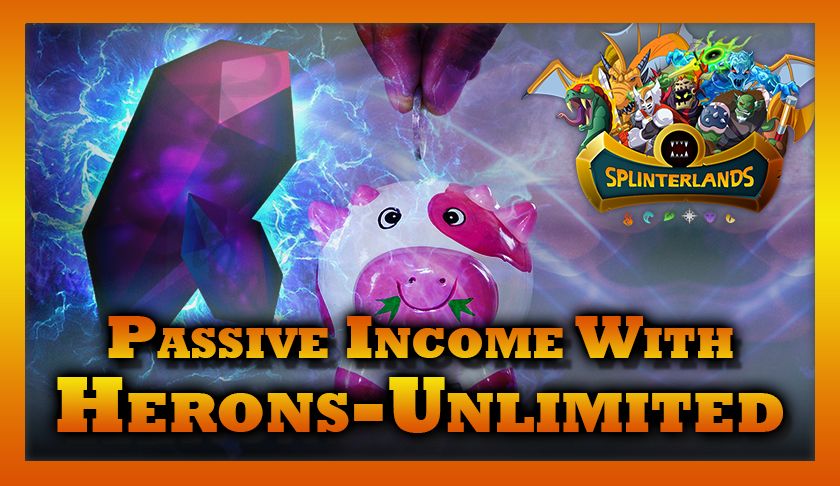 > When @tcpolymath saw people burning thousands of precious cards with the introduction of @splinterlands in-game currency Dark Energy Crystals (DEC), he came up with @ottermaker, a bot that pays you 101% of all your cards DEC value. He made a business out of that and re-sells the cards for higher pri

If you have not joined the fun yet, now would be the perfect time to do so - If you sign up to the game via my ref link by clicking on the banner below, I will send you 30 cards to boost your deck immediately for free - no disadvantages for you at all!

HIDDEN TREASURE : POINT OUT A WEIRD WORD I ADDED IN THIS POST & THE FIRST PERSON WHO WILL FIND OUT IT WILL GET 100 DEC FROM ME.

Steem Monsters Contact Info

Steem Monsters / Splinterlands Blog
Steem Monsters / Splinterlands Website
Steem Monsters / Splinterlands Discord
Steem Monsters / Splinterlands Telegram
All information, stats, Image collected from Steemmonsters.com & @steemmonsters blog