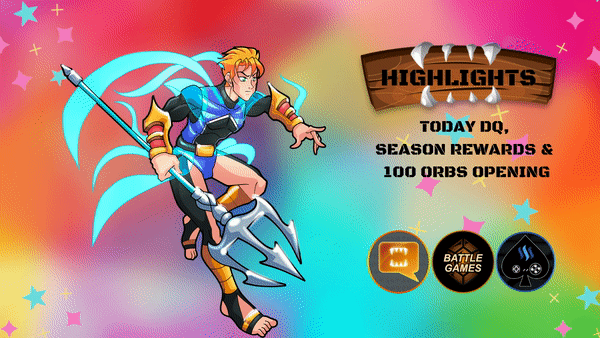 Greetings @splinterlands lovers, after a long break I am come up with my another highlight post. Yesterday new seasons started, but how was your last season? Is that good, very good or bad, very bad? Don't forget to let me know in the comment box. The previous season wasn't so good for me, because from quest reward just got some random cards, not so great cards come out from that. After season reset my first quest was WATER splinter quest, I completed that in a short time. But as usual, the quest rewards not so good. Same goes to season reward, got 60 drawer cards, but most of those common cards. Only two gold foil common cards come out from season rewards. Now let's see what I got from quest and season rewards.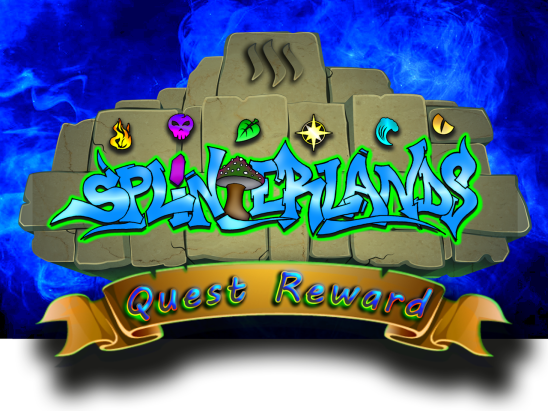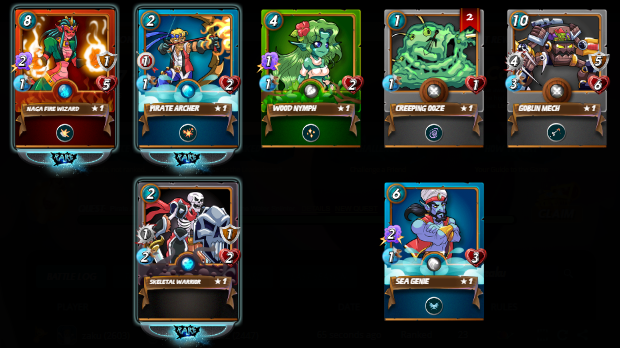 Only 3 rare and all other cards are common. Such low-quality rewards, I hope soon the new reward cards will come out to boost our daily quest income.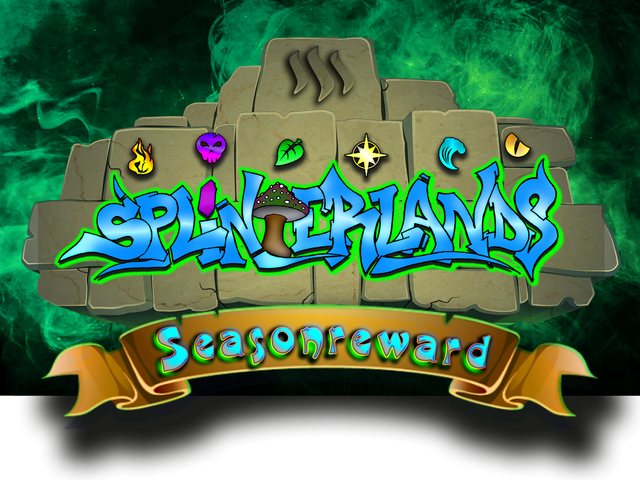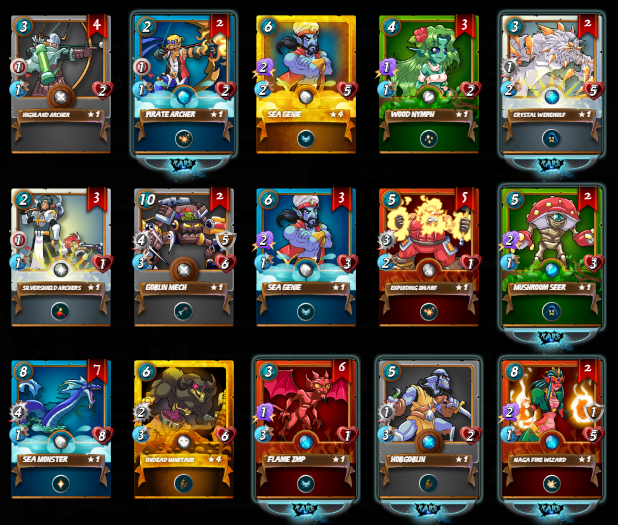 100 ORBS OPENING

---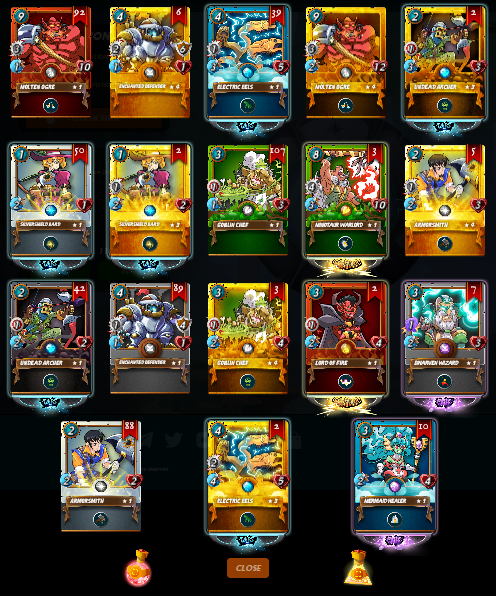 As you guys already know I am opening beta packs regularly and that's why I have a bunch of cards to sell. Recently SM team added DEC as a card sell/buy currency and also you can buy beta packs by spending DEC. Indeed it's good for game, but I think the decision was taken one-sided. Because not everyone wants DEC for their card sell, DEC market can be manipulated easily. So, suppose I sell card as 0.005 STEEM/DEC price feed rate, but on market DEC price 0.0045 STEEM/DEC. So it's completely loss for me, That's why I proposed that there need to be an option where card sellers can choice they want to sell for DEC or not. Btw yesterday I got almost 220K DEC from card sell, I know it's crazy amount and I got this kind of amounts regularly when I put cards on sell. So I bought 110 ORBS and opened 110 ORBS with potions. 110 ORBS normally cost 250K dec but because of Guild Advantage, I got those for 240K and Brilliant Legendary and Alchemy potions cost me 43K DEC. Total 240 + 43 = 283K DEC spend. Let's see what I got from those 110 ORBS.
*MOLTEN OGRE: 92 x 0.06 = 5.52$
ARMORSMITH: 88 x 0.20 = 17.60$
ELECTRIC EELS: 39 x 0.30 = 11.70$
SILVERSHIELD BARD: 50 x 0.16 = 8$
GOBLIN CHEF: 107 x 0.16 = 17.12$
MINOTAUR WARLORD: 3 x 4.40 = 13.20$
UNDEAD ARCHER: 42 x 0.20 = 8.40$
ENCHANTED DEFENDER: 89 x 0.09 = 8.01$
LORD OF FIRE: 2 x 5 = 10$
DWARVEN WIZARD: 7 x 2.35 = 16.45$
MERMAID HEALER: 10 x 2.10 = 21$*
*MOLTEN OGRE(GF): 1 x 1.49 = 1.49$
ARMORSMITH(GF): 5 x 3.10 = 15.50$
ELECTRIC EELS(GF): 2 x 5.80 = 11.60$
SILVERSHIELD BARD(GF): 2 x 6$ = 12$
GOBLIN CHEF(GF): 3 x 2 = 6$
UNDEAD ARCHER(GF): 2 x 5.5 = 11$
ENCHANTED DEFENDER(GF): 6 x 1.80 = 10.80$*
So According to current DEC price my investment was 252$ worth of DEC and in return, I got 205$ worth of cards. So, this opening give me 47$ loss huffff. That's all for today highlight.

If you have not joined the fun yet, now would be the perfect time to do so - If you sign up to the game via my ref link by clicking on the banner below, I will send you 30 cards to boost your deck immediately for free - no disadvantages for you at all!

HIDDEN TREASURE : POINT OUT A WEIRD WORD I ADDED IN THIS POST & THE FIRST PERSON WHO WILL FIND OUT IT WILL GET 100 DEC FROM ME. ALSO EVERY COMMENT WILL GET NEOXAG TIP.

Steem Monsters Contact Info

Steem Monsters / Splinterlands Blog
Steem Monsters / Splinterlands Website
Steem Monsters / Splinterlands Discord
Steem Monsters / Splinterlands Telegram
All information, stats, Image collected from Steemmonsters.com & @steemmonsters blog & Thanks to @broxi for his amazing Quest reward and Season Reward Banner.