---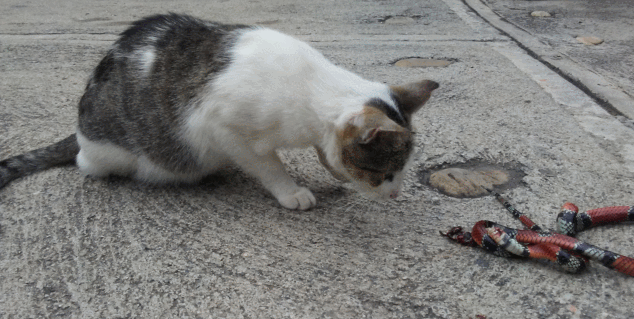 ---
Holis……
Esta es mi entrada para el #MyAnimalPhotography
This is my entry for the #MyAnimalPhotography
La Historia
En casa de mi abuelita, aparecio una serpiente coral. Logramos matarla (por lo peligrosa que era).
Pero nuestra gata Puki pensó que estaba viva y seguía tratndo de matarla.
At my grandmother's house, a coral snake appeared. We managed to kill it (because of how dangerous it was.)
But our cat Puki thought it was still alive and kept trying to kill it.
---

Las imágenes son de mi propiedad, capturadas con una cámara LG.