Source
Good evening, enjoy the reggae music that I present tonight. I want to present the best song from the Rebelution Music Group. You all must have often listened to the beautiful songs of this band.
Some friends seemed to present reggae songs from various countries, most from their native country of Jamaica. So that there is a combination, I also served from a music group in California, America.
But the song that was sung by the reggae music group was truly extraordinary. I enjoyed it so much. As if from the beginning of this song I seemed unable to stop to shake my head.
The notes are soft, not pounding. The lyrics also like a poem. A very harmonious blend to lead me to the contest.
I wish I had a good dream with this song. We hope that all of you reggae music lovers can also rest in peace.
I've helped you find a pretty neat song to be used as a lullaby.
Good night.
[Lyrics]
We're grooving
Alright, we're moving
Woah oh, yeah ay
Woah oh oh oh
We're grooving
Nothing like roots reggae music
Now turn it up, I wanna lose it
Nothing like roots reggae music, oh oh
We're grooving
Nothing like roots reggae music
Now turn it up, I wanna lose it
Nothing like roots reggae music
Higher self-meditation
The music brings upon me
Mixed with the healing of the nation
Well, now that's all I need
'Cause it's the perfect combination
We're moving at our own speed
We're talking higher concentration
So keep it moving with me
Yeah let me tell you now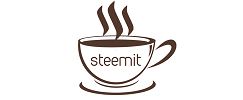 Selamat malam, selamat menikmati musik reggae yang saya persembahkan malam ini. Saya ingin menghadirkan sebuah tembang terbaik dari Grup Musik Rebelution. Kalian semua pasti sudah sering mendengarkan tembang-tembang indah dari grup musik ini.
Beberapa teman tampak menyuguhkan lagu reggae dari berbagai negara, paling banyak dari negara asalnya Jamaika. Supaya ada kombinasi, saya pun menyuguhkan dari grup musik di California, Amerika.
Namun lagu yang dibawakan oleh grup musik reggae ini benar-benar luar biasa. Saya begitu menikmatinya. Seolah sejak awal lagu ini saya seperti tak bisa berhenti untuk mengoyang-goyangkan kepala.
Nada-nadanya lembut, tidak menghentak-hentak. Lliriknya pun bagai syair sebuah puisi. Paduan yang sangat harmonis untuk menggiring saya ke peraduan.
Saya berharap saya mendapatkan mimpi indah dengan iringan lagu ini. Semoga Anda semua, para pecinta musik reggae juga bisa beristirahat dengan tenang.
Saya sudah membantu Anda mencarikan lagu yang lumayan apik untuk dijadikan sebagai pengantar tidur.
#
---
Posted via ReggaeSteem | Reggae Culture Rewarded