Src
The story of the Indonesian men's wushu athlete, Edgar Marvelo, is truly extraordinary. He continued to struggle to offer gold when his father reportedly died in the homeland. The entire Indonesian community and government, of course, must thank to him.
Imagine when you want to fight in the SEA Games, the moments needing full concentration and a burning spirit, suddenly from the homeland got the news that his beloved father died.
I can feel how our emotions will be divided. Concentration will split. Mental battles that were full would surely deepest fall. When the news of grief reached our ears.
The parents we really love die when we are going to fight. but Edgar Marvelo isn't like that. He continued to play all the matches until the end and then his best efforts succeeded in providing an additional gold medal for Indonesia.
He is truly a knight. A very proud fighter. Because of that, once again, all levels of government and the Indonesian people have the right to give a very large applause and appreciation for Edgar Marvelo. The figure of an athlete who can offer two gold medals, when as a child he was overwritten by a misery that was very suffocating.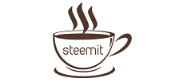 #
[Bahasa]
Kisah atlet wushu putra Indonesia, Edgar Marvelo sungguh luar biasa. Ia terus berjuang mempersembahkan emas ketika ayahnya dikabarkan meninggal di tanah air. Seluruh masyarakat dan pemerintah Indonesia, tentu harus berterima kasih padanya.
Bayangkan saat hendak bertarung di ajang SEA Games, saat-saat butuh konsentrasi penuh dan semangat yang membaja, tiba-tiba dari tanah air mendapat kabar bahwa ayahandanya tercinta meninggal dunia.
Saya sendiri bisa merasakan betapa emosi kita akan terbelah. Konsentrasi akan terpecah. Mental bertarung yang tadinya full pasti akan anjlok ke titik nadir.tatkala kabar duka itu sampai ke telinga kita.
Orang tua yang sangat kita cintai meninggal ketika kita akan bertarung. tetapiEdgar Marvelo tak seperti itu. Ia tetap melakoni semua pertandingan hingga selesai dan kemudian upaya terbaik yang ia lakukan berhasil memberikan tambahan medali emas bagi Indonesia.
Ia benar-benar seorang kesatria. Seorang petarung yang amat membanggakan. Karenanya sekali lagi, seluruh jajaran pemerintah dan masyarakat Indonesia panta memberi aplaus dan penghargaan yang teramat besar bagi Edgar Marvelo. Sosok atlet yang bisa mempersmebahkan dua medali emmas, ketika sebagai seorang anak ia sedang ditimpa kemalangan yang teramat menyesakkan dada.
#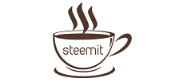 #