In my garden, I have several aromatic plants because I love them: melissa, lemond grass, spearmint, mint, oregano, ground coriander ... and in general, I usually use them fresh, but sometimes, I like to have a reserve in the kitchen, and for that, it's necessary to keep them dehydrated.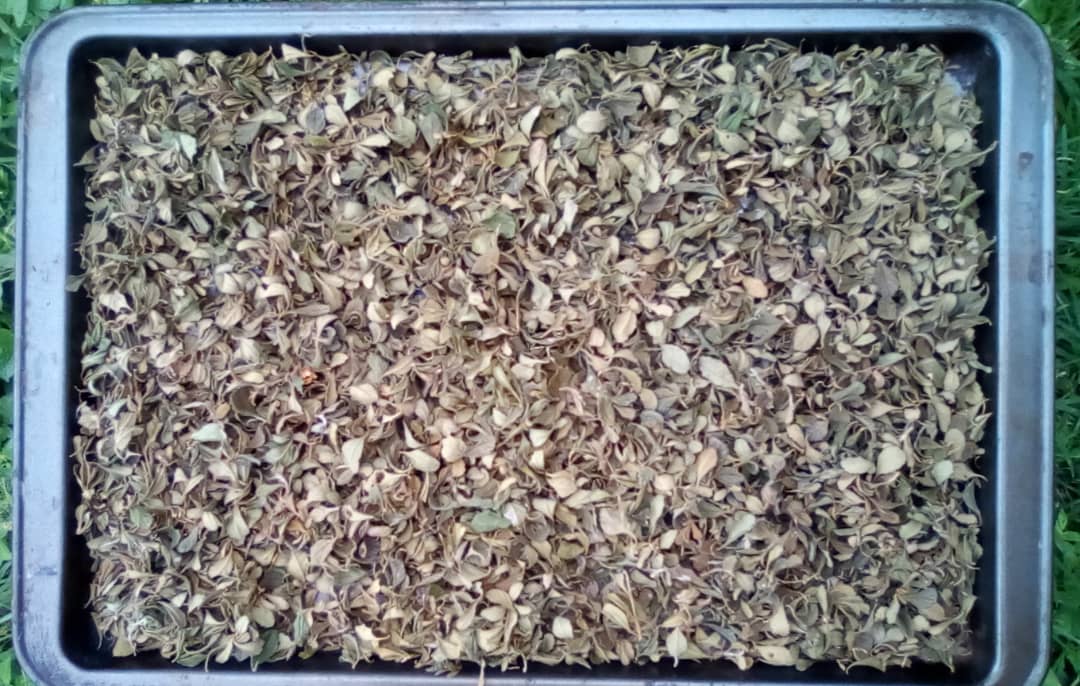 To dehydrate aromatic plants, simply defoliate the necessary portion, place them on a tray and take them to the oven for 40 ° C. Time varies by quantity. After half an hour we check, to see if they are ready or if it is necessary to leave a few more minutes. The time may vary depending on the quantity, thickness and size of the leaves.

We know that they are ready because rubbing the dehydrated leaves in our hands produces the characteristic sound of the dried leaves.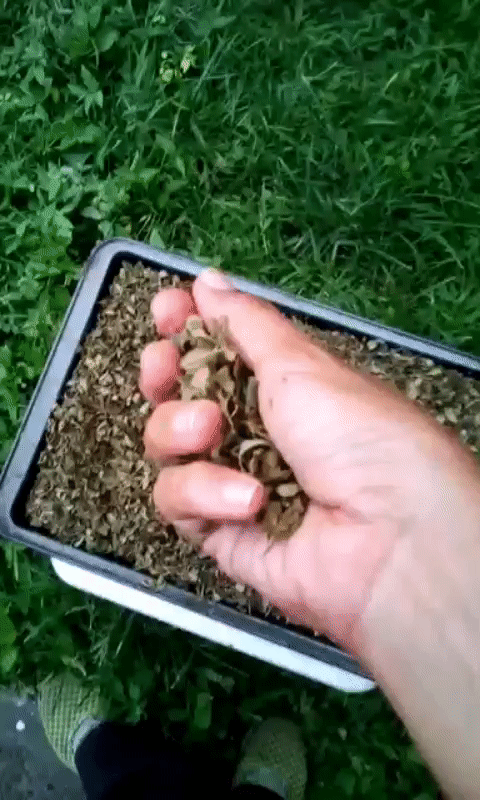 It's important to be attentive to the process because we only want to dehydrate them, not cook them and much less burn them.

The plant that I usually dehydrate with more frequency is oregano, because it's the one I use most in my kitchen and it isn't convenient to be cutting the plant at every moment.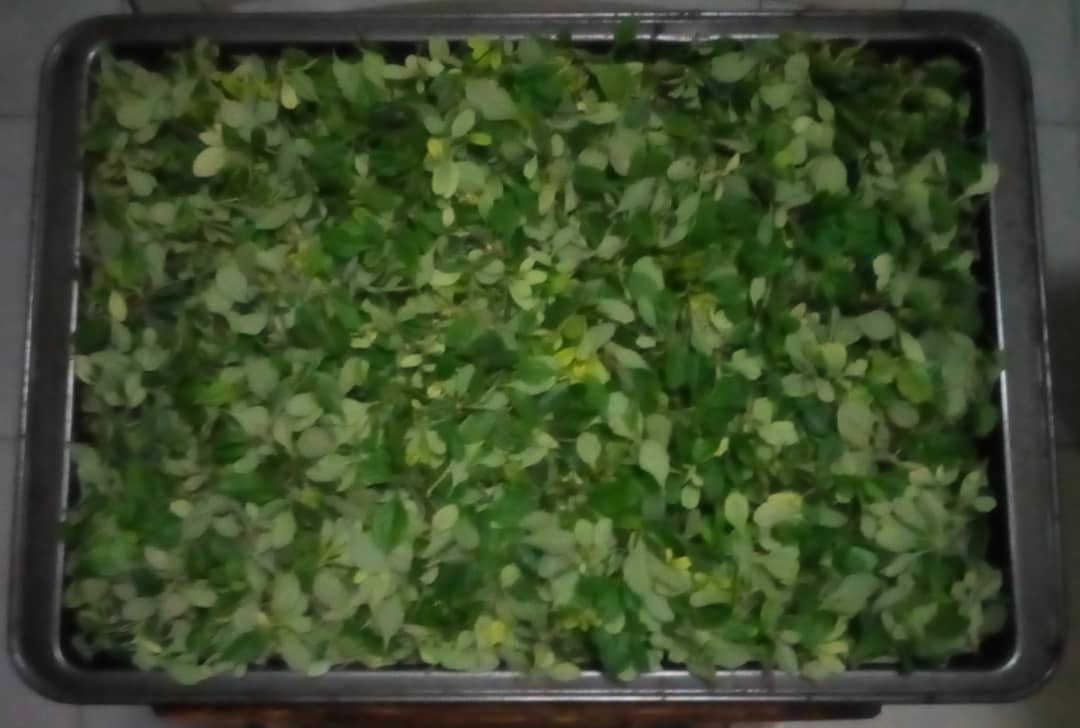 Once the leaves are dehydrated the aroma is exquisite, the color turns a greenish brown and when rubbing in the hands it's pulverized ... excellent for seasoning white meats! ... and you, what plants do you use most frequently?

Proudly contributing to @naturalmedicine

The photographs used in this publication are my property and were taken with my Yezz 4E cell phone.




En mi jardín tengo varias plantas aromáticas porque me encantan: toronjil, malojillo, hierbabuena, menta, orégano, cilantro de monte… y en general, suelo usarlas frescas, pero a veces, me gusta tener una reserva en la cocina, y para eso, es necesario guardarlas deshidratadas.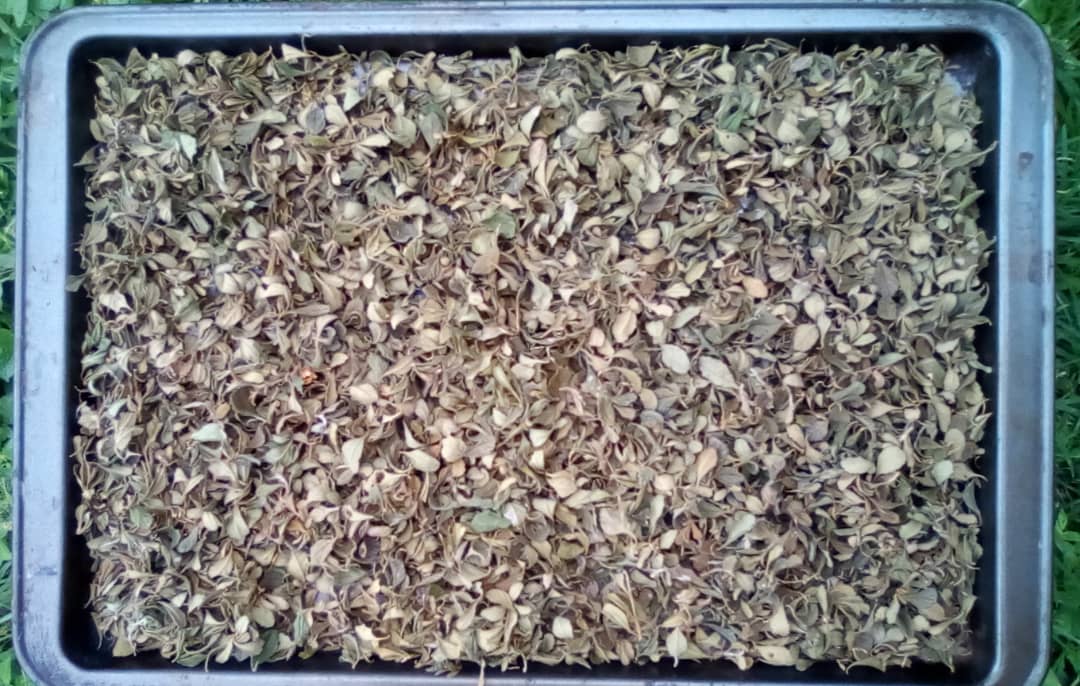 Para deshidratar plantas aromáticas 🌿, basta con deshojar la porción necesaria, colocarlas en una bandeja y llevarlas al horno a 40°C. El tiempo varía según la cantidad. Transcurrida media hora revisamos, para ver si están listas o si es necesario dejarlas unos minutos más. El tiempo puede variar dependiendo de la cantidad, grosor y el tamaño de las hojas.

Sabemos que están listas porque al frotar las hojas deshidratadas en nuestras manos se produce el sonido característico de las hojas secas.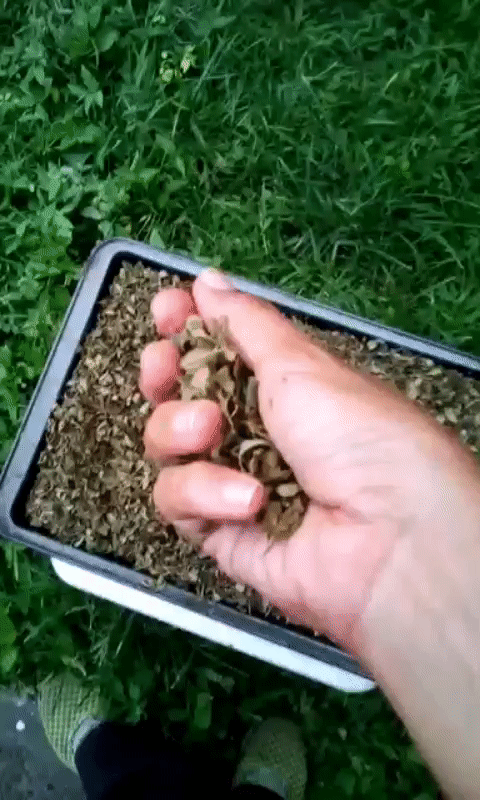 Es importante estar atentos al proceso porque solo deseamos deshidratarlas, no cocinarlas y mucho menos quemarlas.

La planta que suelo deshidratar con más frecuencia es el orégano, porque es la que más uso en mi cocina y no es conveniente estar a cada momento cortando la planta.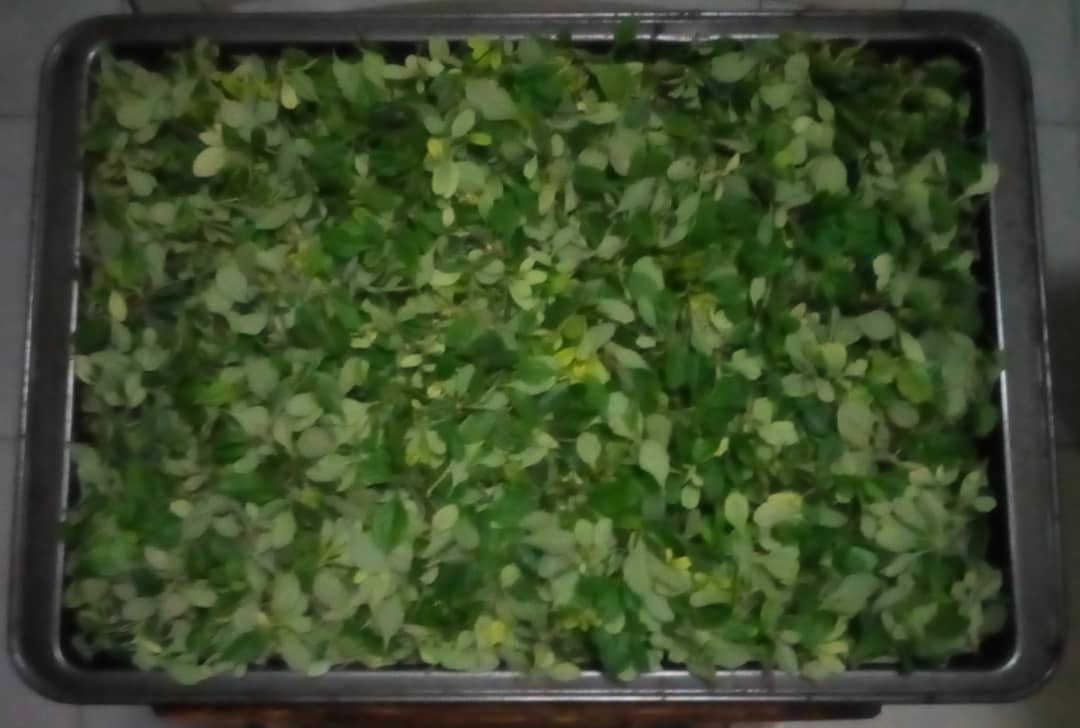 Una vez que las hojitas están deshidratadas el aroma es exquisito, el color se torna en un marrón verdoso y al frotar en las manos se pulveriza… ¡excelente para sazonar carnes blancas! ... y tú ¿Qué plantas usas con más frecuencia?

Orgullosamente contribuyendo con @naturalmedicine

Las fotografías utilizadas en esta publicación son de mi propiedad y fueron tomadas con mi celular Yezz 4E.

Posted using Partiko Android