Assalam u Alaikum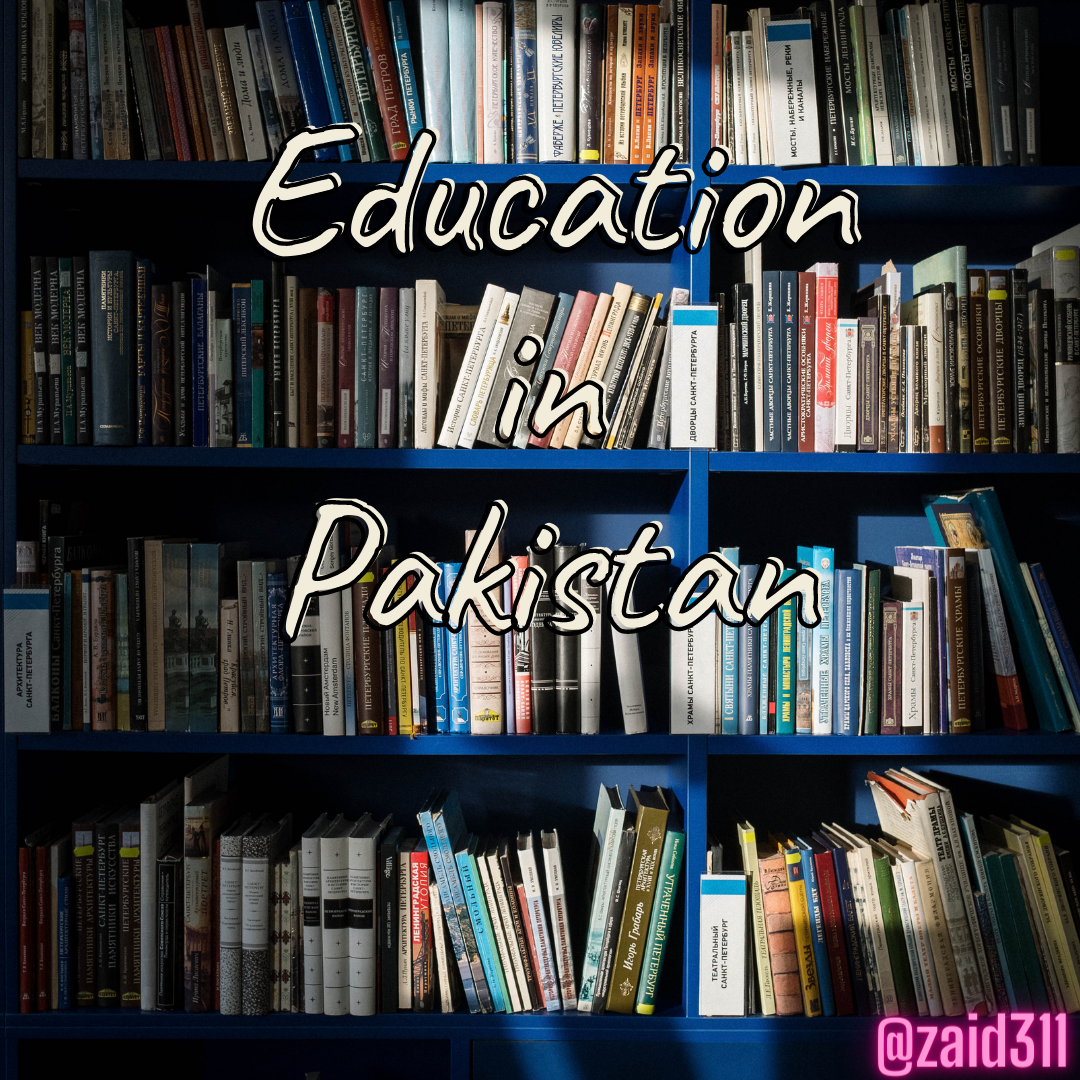 Warm greetings to all steemians, hope you all are doing good! My name is Zaid and this is an educational post that covers the topic of Educational System in Pakistan exclusively in the Pakistan Steemit community.
Introduction
A few days ago in Pakistan, PTI introduced the SNC (Single National Curriculum) in which they have proposed that it will bridge the gap and eliminate the class-based education system of Pakistan. We all know and are witnesses to the discrimination that is still happening in many places within Pakistan. It is the first step that has been taken in a long time to reduce discrimination and bring uniformity.
Slogan of SNC
The concept of SNC has been formulated and is soon going to be implemented in the country with the vision and slogan of,
"One system of education for all."
But will that be enough to unite the students in one system? I think that the instructor is the one who either makes a student's life or ruins it because he/she is the one who will either brought interest to the subject or make it sound useless. We can all agree on the fact that there are very few quality teachers present and working hard for their students. Many of the teachers are trying to get opportunities in a private education sector and it also makes sense as they will have good earning, reputation, and career in teaching there but that leaves the government educational sector with merely nothing.
Why there is a very low literacy rate in Pakistan?
Many children in Pakistan do not have access to education because they simply can't afford it, and for those who can afford it, the subjects that are being taught are extremely outdated. Ms. Naviwala, author of "Why Can't Pakistani Children Read report", mentioned and explained the education of Pakistan in her report as,
"As per the Pakistan Education Statistics 2017, 85 % of children are enrolling in pre-primary education (kindergarten). They spend their days being drilled in song. They learn spelling by rote instead of learning the concept of a letter with a sound. In a visit to a government school in Peshawar, children were chanting 'alif madha se aam.' But when I pointed to 'alif madha' and asked a child what it was, it prompted her to chant 'alif madha se aam.' She didn't understand that alif madha was a letter and it has the sound 'aa'." Source
Article 25-A of the Pakistan constitution clearly states that every child has the right to pursue and gain education and it falls under the responsibility of the state to provide children with required resources and material regardless of whether the child can afford it or not yet we can see children's in street begging for a coin, it is also one of the harsh reality and a dark side of Pakistan where children's are forced to beg.
Will SNC be able to bridge the gap?
Now, with the formulation of SNC, many think that it is a big step towards the progress of the educational system but it is the big question that either this idea of SNC will be successful or not?
SNC has been defined as a system or phenomenon that will unify all the students under the same roof and will offer uniformity to all the things ranges from the books to different assessments, assignments, and resources. It has only one aim and that is to provide equal and high-quality education to everyone, no matter if it's a public or private school or a madrassah.
The infrastructure of government schools is demoralizing for students and can't be compared with private schools. SNC can not prove to be vital and beneficial for the student of Pakistan unless some additional changes are made. The first step should be to re-innovate government school buildings, revamping their infrastructure, provide students with the resources that they can not afford.
Conclusion
It is no doubt that it's a historic initiative in the progress of Pakistan and its injured educational system but it will be too early to say if it will be able to fulfill all the goals it has set out to achieve.
Pakistan Steemit took such a great initiative with these themes. This is all from my side regarding the #wed-education theme. Hope you guys learned something from it. Until then,
Allah Hafiz
[Achievement 1](https://goldvoice.club/steem/@zaid311/achievement-1-or-my-introduction-on-steemit
)
Thanks to Steemit Pakistan for all the support !
Mentioned especially,
@haidermehdi
@vvarishayy
@event-horizon
@hassanabid
@steemit-pak
@salmanwains
Subscribe STEEMIT PAKISTAN