Assalam u Alaikum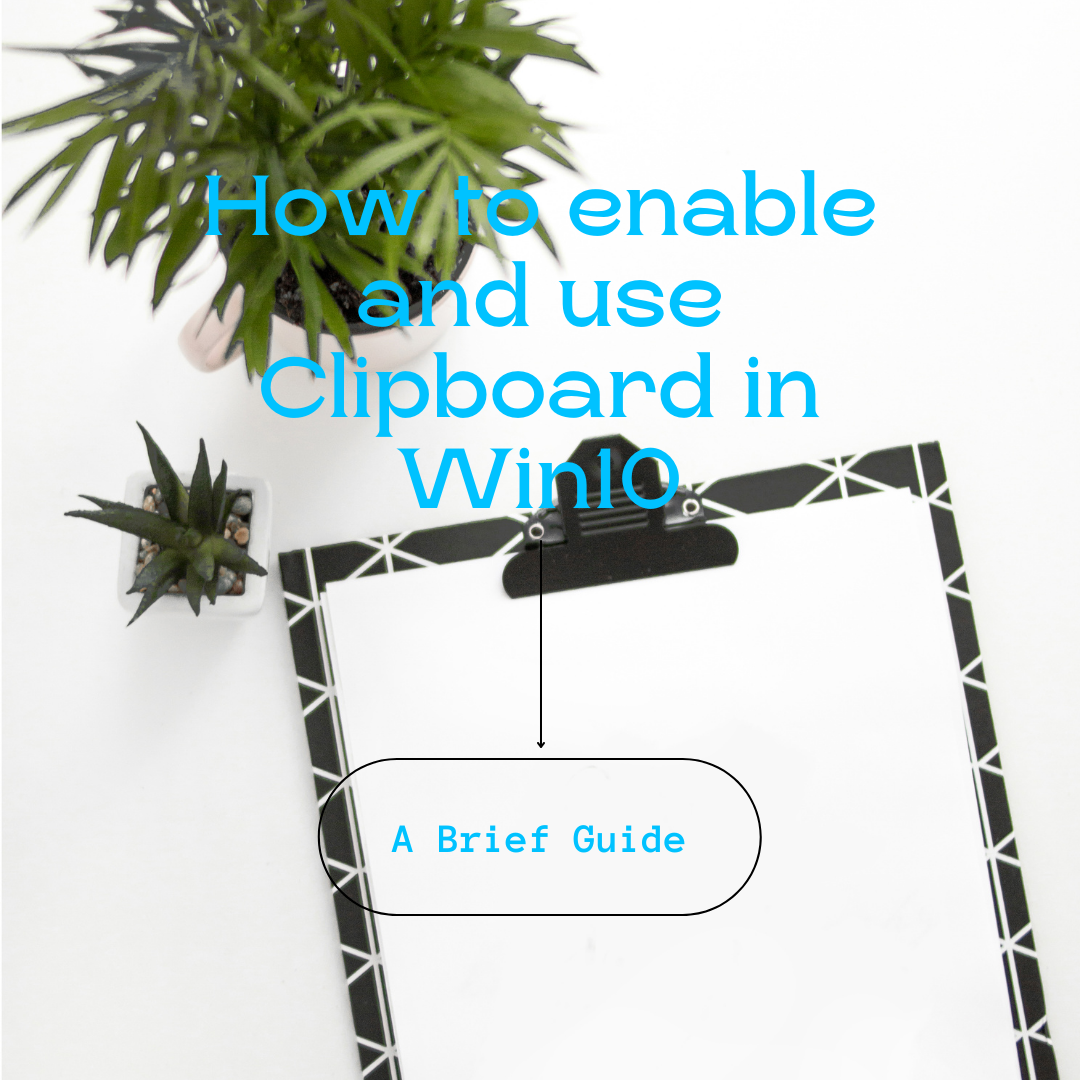 Warm greetings to all steemians, hope you all are doing good! My name is Zaid and I've come up with another tutorial post on Steemit Infinity Zone in which I've described how to enable and use clipboard on Windows10.
To those who don't know what a clipboard is? It is temporary storage that can hold contents so that you can use it later. Now, to answer the question that, how it will benefit us and in what ways? It happens that sometime's we have to copy and paste many things but we have to do it one by one, so you have to make multiple rounds to copy from one place and then paste to the other place.
With the help of a clipboard, you can copy as many things as you want and then paste them later, isn't that fast, great, and sensible? Windows 10 has this feature but is disabled at default. In this tutorial, you will get to know that how you can enable and use the clipboard to get more productive in less time.
Windows10 has this feature pre-installed but disabled at default. So, you just have to enable it from the settings. Here are the steps you have to follow:
How to enable Clipboard in windows10
Step 1
Go to the windows search bar and type "Clipboard settings".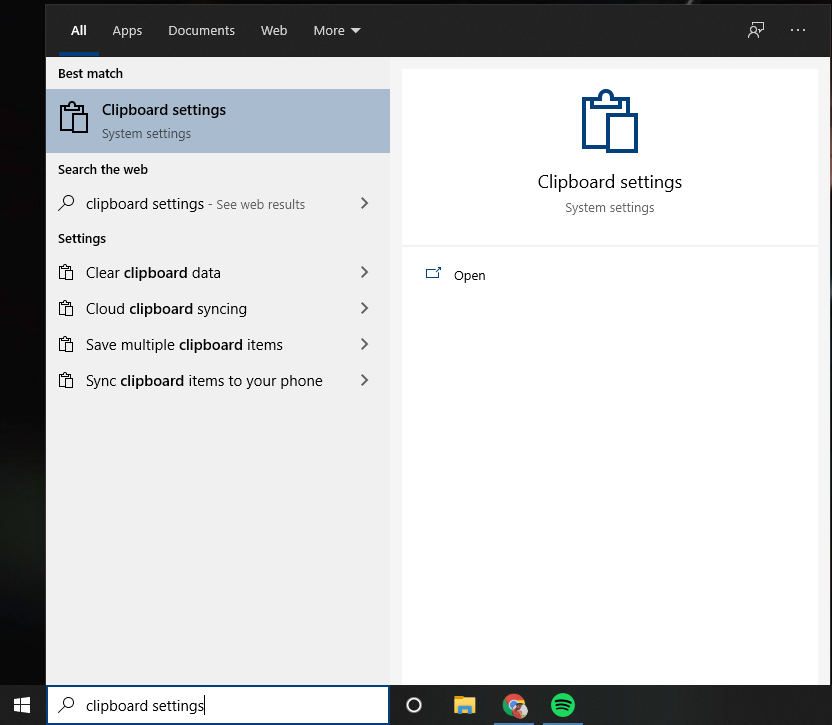 Step 2
Click on the first option, you will see this type of interface.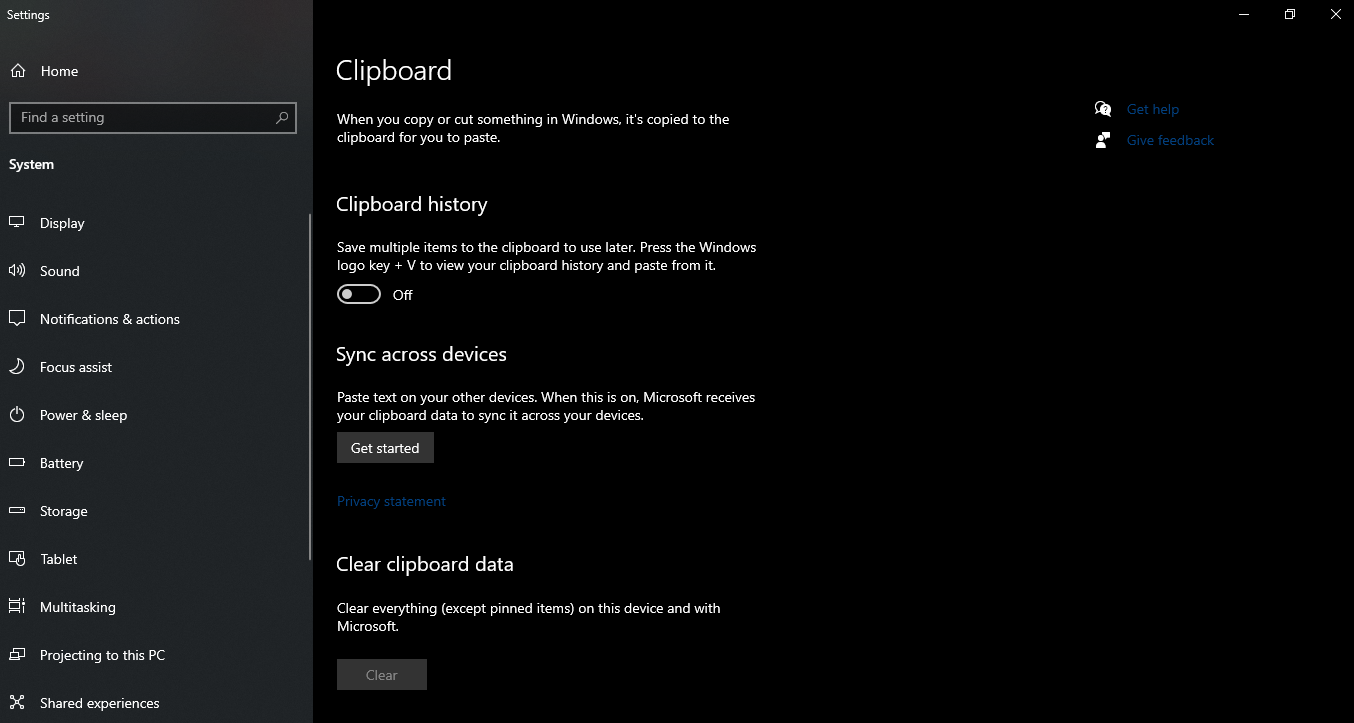 Step 3
Switch the key to ON in the clipboard history.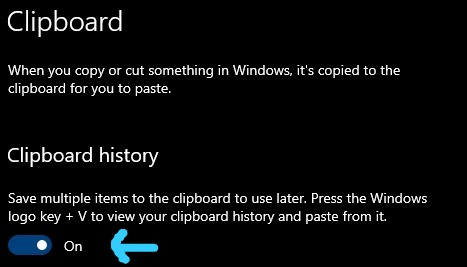 How to use it
It's a simple process, you can copy as many things as you want, and it will be saved to your clipboard. You can open it to see the history of your copied item and can use it anytime and anywhere. Here are the shortcuts you need to know:
Step 1: Ctrl + C to copy
Copy as many things as you want by using the shortcut key mentioned above. No need to paste one by one.
Step 2: Window logo key + V to see clipboard history
You can click the window logo key (⊞) + V to see the history of your copied item. Paste it down as you want.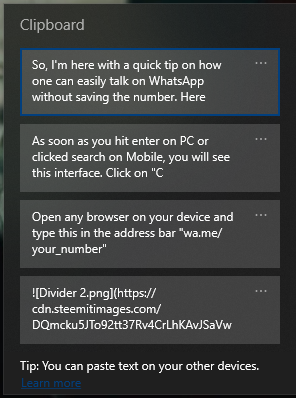 All the things I copied in one place
Press Enter or left click on any content and it will automatically be pasted on your editor.
These are little things, but they can make such vital differences when it comes to the time management of the work. I hope this tutorial can help you. Meet you guys soon in another tutorial. Until then,
Allah Hafiz
[Achievement 1](https://goldvoice.club/steem/@zaid311/achievement-1-or-my-introduction-on-steemit
)
Mentioned especially,

Discord
--- | ---- | ----