Hello my all friends and my all urdu community, hope you all will be happy and fine, you are doing great, so Today was sports day in my school, but my day start with namaz, i got up early in this morning, i went for morning walk, then i came back home, had breakfast,
then i prepared for my school, but when i reached at school, i got order from my head office,that today i will support to all physical instructor to arrange team, for sports day. so after teaching in first three period, we arranged team list,
there was total 10 school ,that are taking participate in sports, there was different games that will being played on sport day, so i was in-charge of two games, cricket, volley ball.
so dear friends, after completing all this work , i hand over list to my staff, and i did little rest and also taken milk tea with bakery cake.
then i offered my zohar namaz at school, then i we made plan that all cricket team that has match will be arrive in ground on Monday at 9 am .
so we also made final points then i came back home. i was very much tired and when i arrived at home, i talked with my mother and i also wrote my blog post, and also i checked steemit post , after reaching home, i had my delicious lunch. i ate orange .
السلام علیکم میرے تمام دوستوں اور میری تمام اردو کمیونٹی، امید ہے آپ سب خوش و خرم ہوں گے، آپ بہت اچھا کر رہے ہیں، اس لیے آج میرے اسکول میں کھیلوں کا دن تھا، لیکن میرے دن کا آغاز نماز سے ہوا، میں آج صبح سویرے اٹھا، میں چلا گیا۔ صبح کی سیر کے لیے، پھر میں گھر واپس آیا، ناشتہ کیا، پھر میں نے اپنے اسکول کے لیے تیاری کی، لیکن جب میں اسکول پہنچا تو مجھے ہیڈ آفس سے حکم ملا، کہ آج میں تمام فزیکل انسٹرکٹر کو ٹیم کا بندوبست کرنے کے لیے، کھیلوں کے لیے تعاون کروں گا۔ دن چنانچہ پہلے تین پیریڈ میں پڑھانے کے بعد ہم نے ٹیم کی فہرست ترتیب دی، کل 10 اسکول تھے، جو کھیلوں میں حصہ لے رہے تھے، مختلف کھیل تھے جو کھیل کے دن کھیلے جائیں گے، اس لیے میں نے دو کھیلوں کا انچارج تھا، کرکٹ، والی بال۔ .
تو پیارے دوستو یہ تمام کام مکمل کرنے کے بعد میں نے لسٹ اپنے سٹاف کے حوالے کر دی اور تھوڑا آرام کیا اور بیکری کیک کے ساتھ دودھ کی چائے بھی لی۔ پھر میں نے اسکول میں ظہر کی نماز پڑھائی، پھر میں نے منصوبہ بنایا کہ تمام کرکٹ ٹیم جس کا میچ ہے وہ پیر کو صبح 9 بجے گراؤنڈ میں پہنچ جائے گی۔ تو ہم نے بھی فائنل پوائنٹس کیے پھر میں گھر واپس آگیا۔ میں بہت تھکا ہوا تھا اور جب میں گھر پہنچا تو میں نے اپنی والدہ سے بات کی اور میں نے اپنی بلاگ پوسٹ بھی لکھی، اور میں نے سٹیمٹ پوسٹ بھی چیک کی، گھر پہنچ کر میں نے اپنا لذیذ کھانا کھایا۔ میں نے اورنج کھایا۔
after hading lunch, checking the steemit post, my daughter said to me that she want to eat showarma bread, so i went to market with my daughter, we bought showarma bread for her, and then she also bought ghost face mask, that was looking very much beautiful, so i liked the face mask very much, i bought total 6 ghost face mask for my kids, and then i came back to home, then it was evening time, i offered my evening namaz in masjid, i came back home, my family was eating dinner, but i was full, because i ate the lunch late.
i tell to forget that i also visited clothes shop to buy winter clothes, you can see in photo some color of cothes , i bought blue color clothes and then went to tailor to handover him
you can see my students are playing pick and catch game, that is very much famous game in my school, it is very health game, and this game keep the students active, so this photo is old one, and i thought to share with you all,
today i am very much tired, and i want to sleep very much early, so now i am writing my today diary to share with you, now after writing diary, i will offer namaz , then i will go to my bed to sleep early,
i am very much thankful to all of you , that you visited my diary post and you liked it, my pray for all of you is that you all stay happy and keep smile on your face, and i am happy , urdu community is growing day by day,
---
My Dream target to Achieve 15k steem power
i will repeat my these words in my every post as i said in my previous post that i love power up, soon i will be able to gain my target of 15k power , hope steemit team @steemcurator01 will help me to gain 15k power in next month or 2,, i will not able to complete 15k power without steemit team @steemcurator01 support ,
it is my target to add my every post reward to steem power ,so hope i will be get my target soon, then i will move to my next target, and here i would like to say thank to all steemit team for great support to increase steemit power
thank you very much for reading and visiting my post, if you like my today diary vision post then never forget to appreciate me.
---
Join Discord Group Urdu-Community
Join Whatapps Group :Urdu Community
Join our Facebook Group Facebook Urdu community

---

***Subscribe URDU COMMUNITY***
[Quick Delegation Links]()
---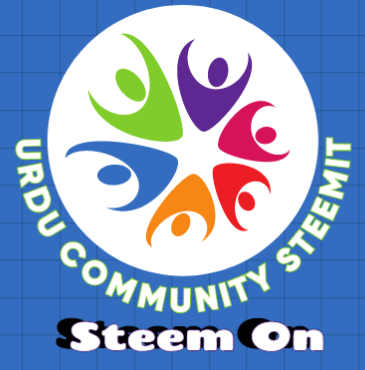 ***Subscribe URDU COMMUNITY***
Our mission to promote Steemit in Urdu Community to all over the world
Stay together
Join the Urdu Community with more confidence.
Steem On
---
Regards
@yousafharoonkhan
CR PAKISTAN
Admin: urdu community