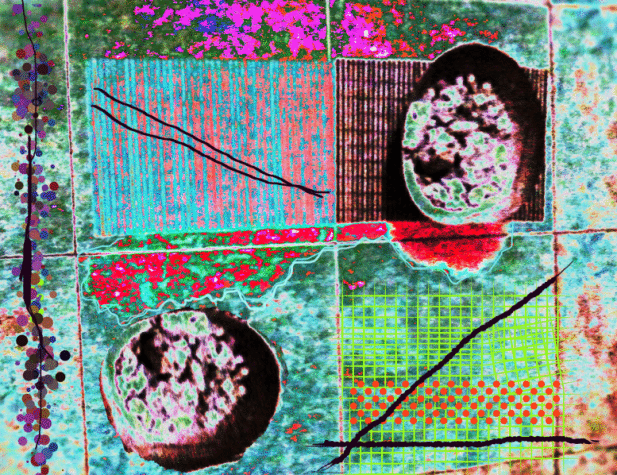 Hello, eSTEEMed friends, lovers of art and creativity...
In spite of the fact that in Venezuela not only have electrical service failures not ceased but also have increased and the connection to the Internet is more and more complicated, here I am creating art again.

PETROCHEMICAL FOOD -- Another soup dumping!!! --The step by step--
#
An infamous dinner. A non-organic broth. A small bag of degraded substances, fossilized, inert, tornasoladas, to dissolve in semi-hot water after working 22 hours. A system of neo-slavery, a society of castes to maintain a small elite of eaters of ortolans, asparagus and black truffles.
A nightmare of post-scientific gastronomy. A chemical experiment with our digestive system.
The great alternative to satisfy the hunger of millions.
Photographic traces, remains of a non ecological dinner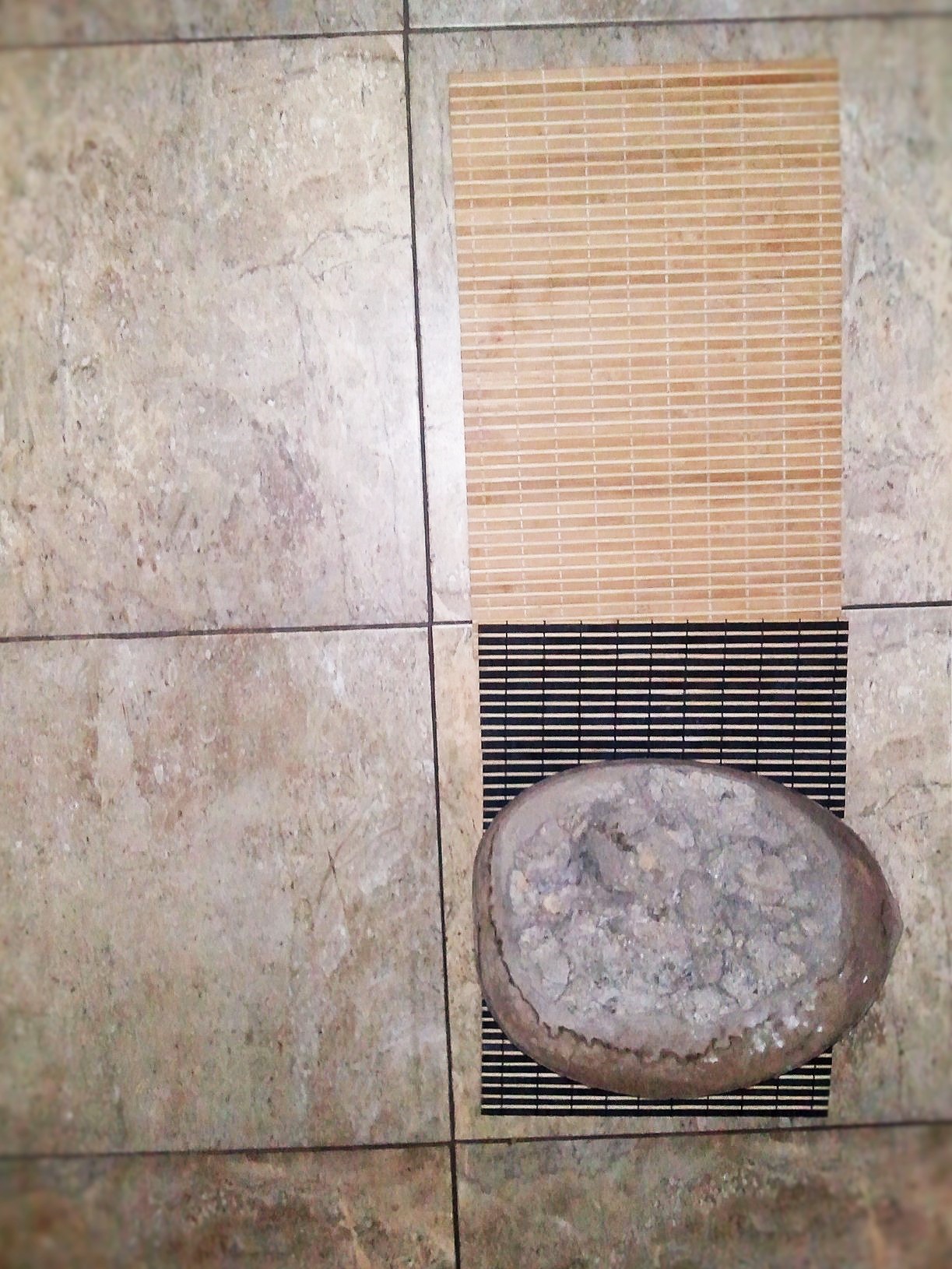 A pair of taparas full of grey ground, a pair of napkins made of vegetable fibers... a pair of chinesse sticks.
A pair of taparas full of petrochemical soup to our biodegradable plastic bodies.
>A tapara is a domestic container used since ancient times in the north of Southamerica as a dish and kitchen utensil and is made by cutting into parts the woody cover of the fruit of Taparo, Crescentia cujete.
To do this artistic GIF, the first thing I did was to select one of the photos I took during a performance session. Then I intervened graphically it with the free software https://FireAlpaca, creating a distorted dining room, an artificial supply.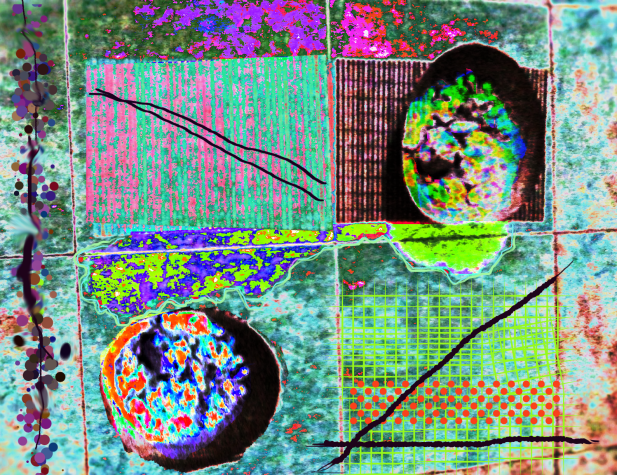 I create some versions with which I made a group of two images I convert in a GIF with the free software http://firealpaca.com/en/douga/

So you can see the gif at the beginning of this post, which I named **Petrochemical food -- Another dumping soup!!!**.
You can see more of it of even buy it at:
https://makersplace.com/store/products/

www.DeepL.com/Translator helps me with the translation.
#

I really tell you that you have a free desk waiting for you in the first row of our CONTEMPORARY ART SCHOOL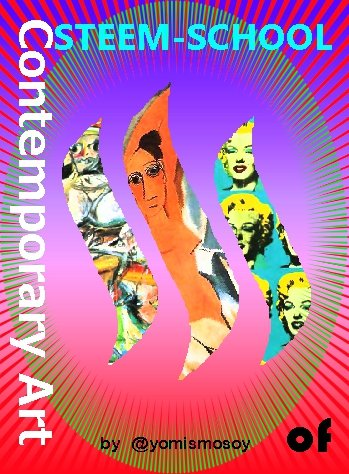 I take this opportunity to inform you that I have published
#
THE FIRST LESSON: Bauhaus, one hundred years of a great creative explosion that changed our lives
THE SECOND LESSON: The aesthetic evolution of Bauhaus, from expressionism to neoplasticism

and THE THIRD LESSON: Impressionism. The culmination of illusionist painting and the beginning of modernity in art
100% 🅾🆁🅸🅶🅸🅽🅰🅻 🅲🅾🅽🆃🅴🅽🆃
Texts and images - except where specified - are my own intellectual property.


100% 🅲🅾🅽🆃🅴🅽🅸🅳🅾 🅾🆁🅸🅶🅸🅽🅰🅻




Textos e imágenes -salvo que se indique- son de mi propiedad intelectual.




♥ It would be a great pleasure for me if you visited my blog ♥
♥ 𝚂𝚎𝚛á 𝚞𝚗 𝚙𝚕𝚊𝚌𝚎𝚛 𝚙𝚊𝚛𝚊 𝚖í 𝚚𝚞𝚎 𝚟𝚒𝚜𝚒𝚝𝚎𝚜 𝚖𝚒 𝚋𝚕𝚘𝚐♥
> @yomismosoy
>
---
𝒜𝒫💗𝒴𝒜 𝒜 𝐿☯𝒮 𝒮𝒯𝐸𝐸𝑀𝐼𝒜𝒩🍩𝒮
𝒱𝐸𝒩𝐸𝒵☯𝐿𝒜𝒩🍬𝒮
¡𝐄𝐧𝐟𝐫𝐞𝐧𝐭𝐚𝐦𝐨𝐬 𝐮𝐧𝐚 𝐠𝐫𝐚𝐧 𝐜𝐫𝐢𝐬𝐢𝐬 𝐡𝐮𝐦𝐚𝐧𝐢𝐭𝐚𝐫𝐢𝐚!
𝒮𝒰𝒫𝒫💙𝑅𝒯 𝒱𝐸𝒩𝐸𝒵𝒰𝐸𝐿𝒜𝒩 𝒮𝒯𝐸𝐸𝑀𝐼𝒜𝒩𝒮
𝐖𝐞 𝐚𝐫𝐞 𝐟𝐚𝐜𝐢𝐧𝐠 𝐚 𝐦𝐚𝐣𝐨𝐫 𝐡𝐮𝐦𝐚𝐧𝐢𝐭𝐚𝐫𝐢𝐚𝐧 𝐜𝐫𝐢𝐬𝐢𝐬!