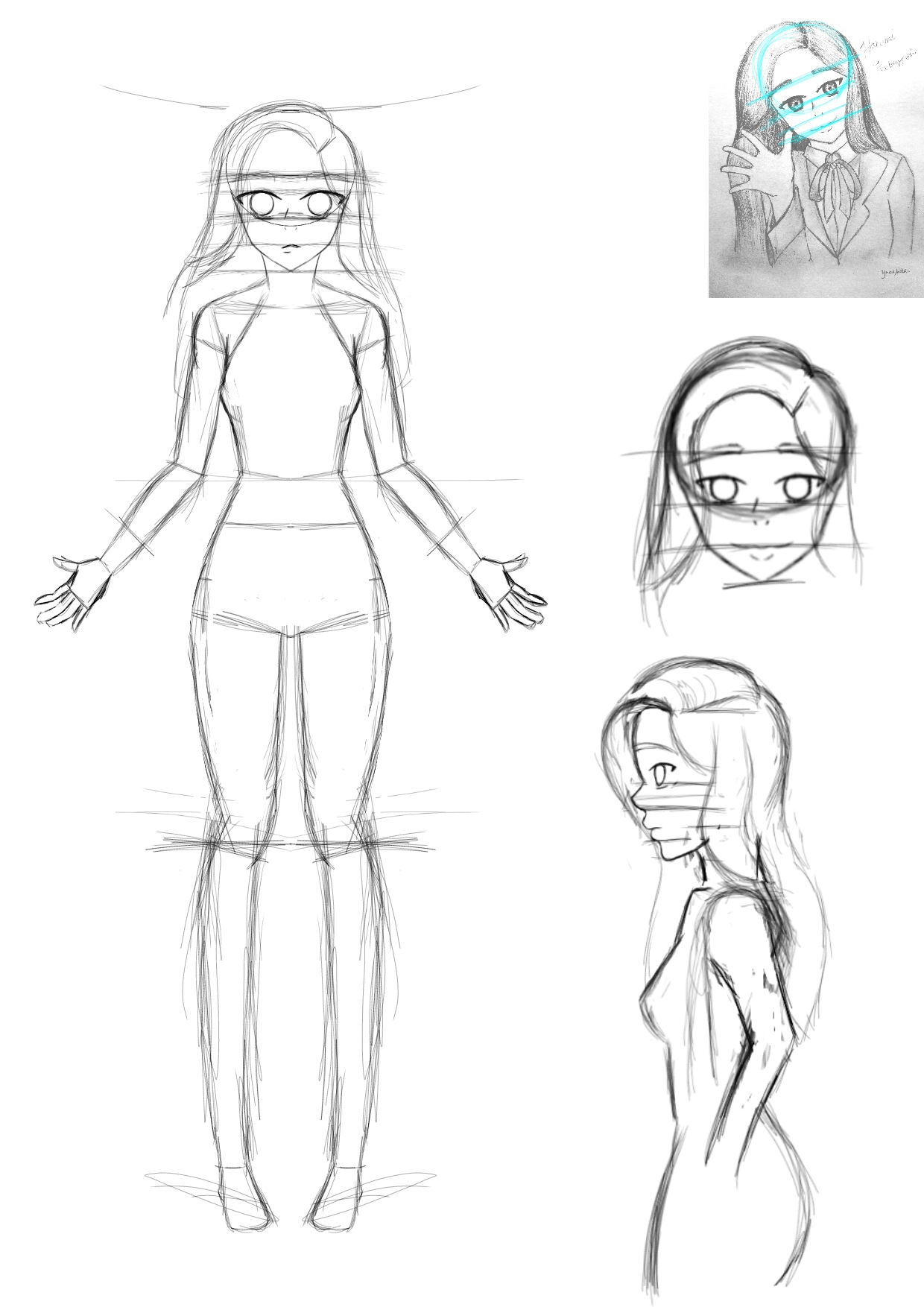 Greetings everybody!
Last week I showed you the sketch of my female mc for the manga that I will be doing. You can view it here
Today I got here another sketch but this time I was sketching the character's body. It took a lot of time because I spend 2 hours trying to sketch it. I wanted the body to look decent. I wasn't used drawing female body with small breasts so this was really a challenge for me.
#
I don't have any knowledge about anatomy so I think I will learn about it. I have weird theories and proportion when doing a female's body and I've used this since I don't like to study anatomy before. What I did was female body for me is divided into three equal parts. It means they all have the same length. These three parts are head to waist, waist to knees, and knees to feet.
Is it just me or do you also apply this to your drawing?
#
Going back, I also traced my traditional drawing so I have a guide on the eyebrows, eyes, nose, mouth, and jaw. Drawing digitally on phone is a bit hard since you don't always see the whole canvass.
#
I'm still learning to draw so if you have any advice I would be glad to listen because I wanted to create my manga as soon as I can because I think school's almost going to start and I won't have that much free time to do art anymore.
Anyways~ that's all!
Thank you for your time!
Have a nice day.
You can watch my process here
---
If you need updates on my works you can visit me at my:
Youtube
Tumblr
Twitter
Instagram