A little moody poem I wrote yesterday, let me know what you think. It may become a song, it may not :)
I share also some recent photos of me, I'm enjoying the creeks this Summer, the ever flowing cold waters always help to clear my thoughts. By the way nightgown is a gift from my friend Kelly and I've had it for many years, it appears in many of my videos and photos because I do wear it often (mostly to bathe in the woods)
This little poem is a bit moody, but from these moments of melancholia some songs have been born. Though some words never find a melody, they are like orphan and and incomplete without a melody... It could be the case because there is something piercing in them...
but who knows... It's kind of hovering over and indeed it found a way out...
As the poem itself says, it may shift though before finding music
My dream still haunts me when I'm awake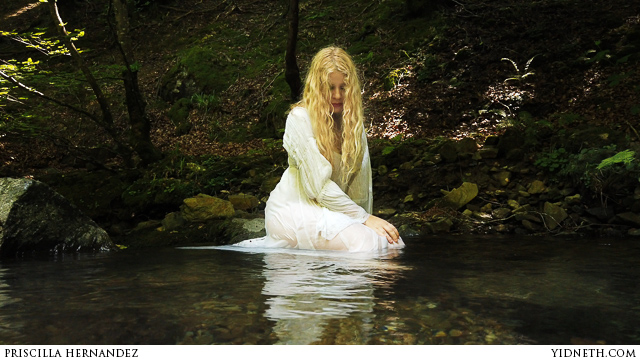 My dream still haunts me when I'm awake
All the what ifs? If so... what then?
My dream's a longing with no shape
A fear that I might be already late
Yet I have nothing but a dream
A hope that things won't be the same
That they will shift, that they will change
My dream still haunts me when I am awake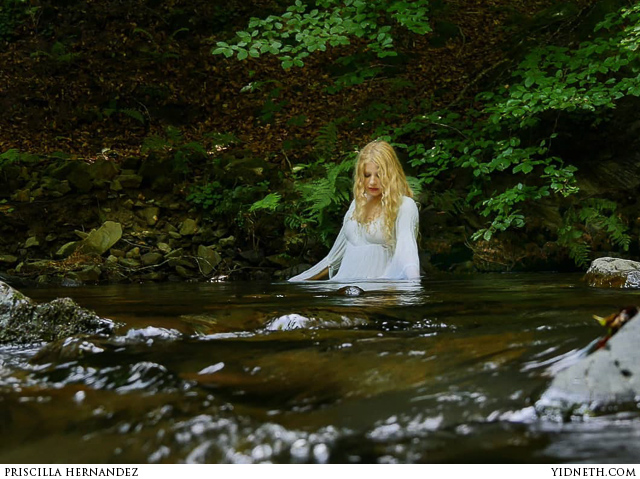 Priscilla Hernandez
singer-songwriter & illustrator
http://yidneth.com