Second Steemersary and Cover from the studio!
No fancy video this time, just a humble and recorded "on the go" tribute to this 80s hit originally released by Euryrthmics in 1983 and sung by the brilliant Annie Lennox. As I have mentioned before I'm a vintage lady already I have lots of influence from film music but also 80s. I'm revisiting some oldies that were in my walkman back in the day (yes, I'm that vintage).
So I'm trying this simpler format to fight my perfectionism as the official videos take me too long... what do you think?
It's almost as when I was streaming using the obs so nothing fancy, just raw, simple and very honest takes
Where did all this time go? oh my time flies! My 2nd Steemversary!
This was the first photo I shared


My first shy hello world with zero followers here two years ago...
It's been a journey, with its ups and downs, people coming, going, returning :)
I always say, slow and steady but here I am and I hope my presence and content has left a mark... It's another window for me to get my work known and I've made a few friends on the way too. Some of them I even had the chance to meet in person at Steemfest Krakow, and well I hope that it's made a difference do not be shy and let me know in the comments if it's been that way! Even if it is you making appreciating more the cuteness in rats LOL hahha and my long-term followers here know what I mean!
A bitter lullaby... What are dreams made of anyway?
My version is more lullaby because as I had already done with Mad World I think these two songs have sad and bitter lyrics but as fellow insomniac unable to let go and turn off my thoughts... I thought this is like my "Hush, world is crazy but you know? tomorrow is another day, now sleep" It is barely a minute long so I welcome your impressions
WHAT ARE YOUR FAVOURITE 80 RETRO HITS? LET ME KNOW!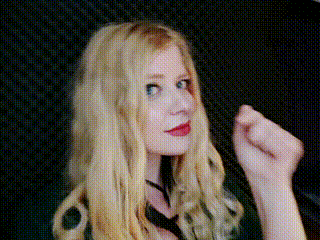 A silly selfie gif (no fancy dresses today) while filming this video but well just asking DROP ME YOUR 80s favorite suggestions down in the comments ok?! :) and kisses to all!
Do not worry, doing these for fun and I am working in many original songs and more complex videos but though this format is easier for me to share maybe more candid things with more frequency. This is a simpler format I'm trying out to fight my own perfectionism XD, just live and candid, so revisiting things that were in my walkman (yes I'm that vintage) when I grew up (fantasy geek movies and 80s hits)
Tell me your favourite 80s songs, we may find common ground ;-) who knows!
A week ago we shared Within you (Bowie, Labyrinth)... And I have previously covered some retro things like Tears for Fears (by the way my favourite band)
so Make your guesses what may come next in these series?
POST YOUR RECOMMENDATIONS I'm curious also for research, though I'll only cover things that resonate with me as an influence
Lyrics (Sweet Dreams (Are Made of)) by Eurythmics
Sweet dreams are made of this
Who am I to disagree?
I travel the world
And the seven seas,
Everybody's looking for something.
Some of them want to use you
Some of them want to get used by you
Some of them want to abuse you
Some of them want to be abused
WHERE TO FOLLOW ME AND SUPPORT ME
Priscilla Hernandez Network
Official site: https://yidneth.com
Patreon: https://patreon.com/yidneth
Spotify: https://open.spotify.com/artist/4VYQX...
Facebook: https://facebook.com/yidneth
Instagram.com: https://instagram.com/yidneth
Blog: https://blog.priscillahernandez.com
Shop: https://priscillahernandez.com/shop (for PHYSICAL CDs and art prints)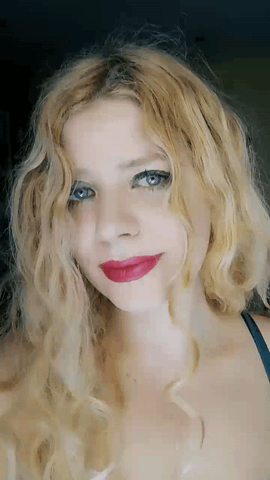 I know I post scarcely... to the point sometimes people sometimes "welcome me back" having been my steemversary and all it makes me think that is not about speed but perseverance... Until next lovelies!