The Ticket, 10. 08
Image taken from Steemitimages.
A new ticket has been purchased and waiting for the next two draws.
This new ticket will be valid for the next two draws to take place on 2nd of July and the 5th of July. The Ticket draw is open via subscription to @yeswecan
Smallest Subscription: 0.10 Steem per week.
Maximum Subscription: 1 Steem per week.
This subscribes you to the two draws that will take place during the coming week. Should we hit that Jackpot you get an equal share of the pot in relation to accumulated subscriptions.

This Weeks Ticket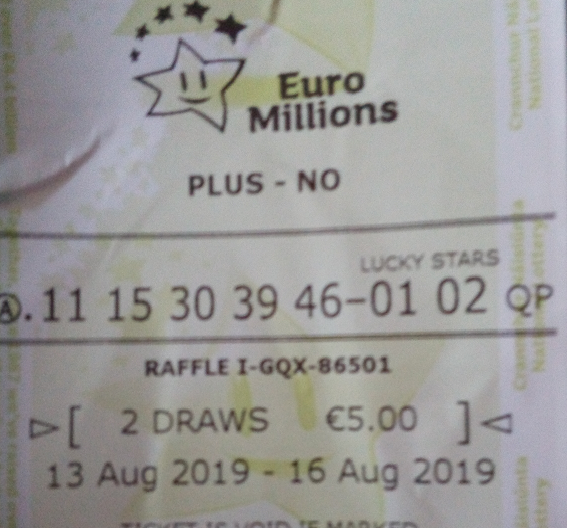 New numbers for a new week. Your one subscription covers you for two draws.
These two draw will be held in the coming week. Your 0.10 subscription is valid on both draws. For as low as $0.02 cents USD you could win a share in this jackpot.
There was no winner of the Jackpot on Friday with a Big prize of 70M
Get your share of 77M on Tuesdays draw.

Yes We Can Ticket is supported by.