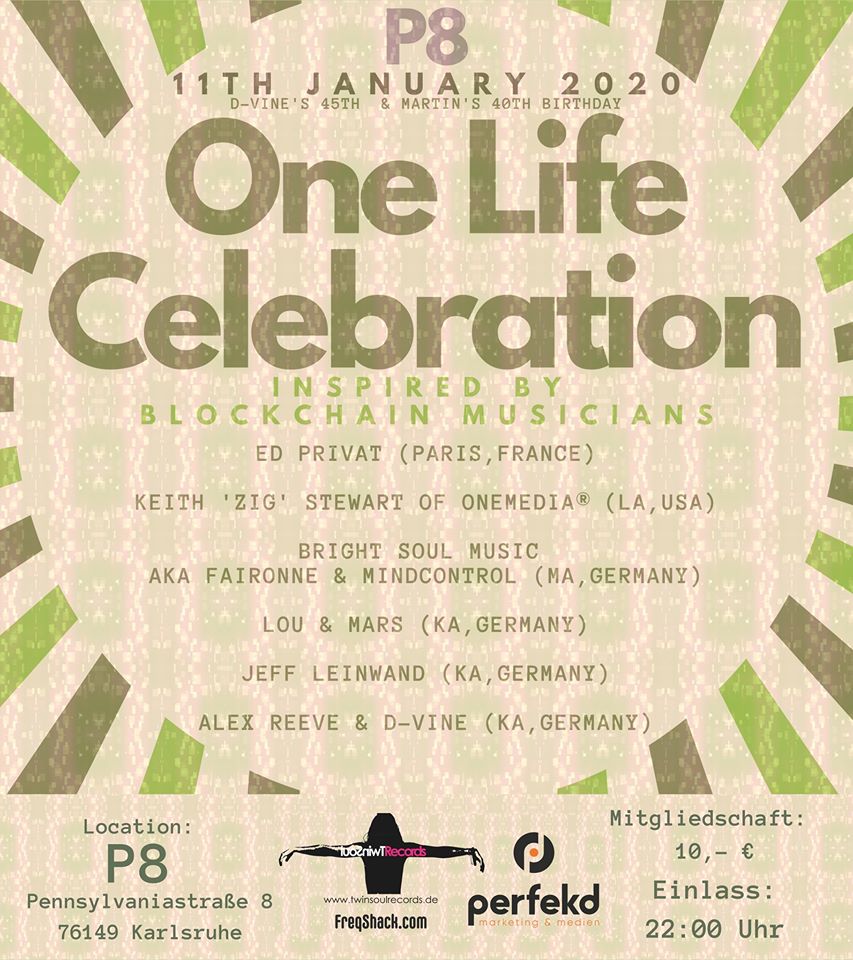 One Life Celebration
Dear Steemians
I just came back to Switzerland from Karlsruhe, which is in Germany. I was attending an Event called One Life celebration / The Brithday of Martin and @d-vine. Organised by @d-vine from @spotlight.artist. The line up included people like @edprivat (from Paris, France)who was only one of a few of the amazing artists that were there. I must say that everything I saw that night was a treasury of excellent very good live performances. The music had a an intelligent and poetical character that just nailed it according to my taste. The selection of artists and music is the mark of a event organiser with a great taste. If you have used #dsound before, you'd agree that this is where real Hip-Hop is at. Elaborated Hip Hop is what is growing here. Intelligent lyrical content and proof of brain poetry ;)(kidding) With artists such as Lou and Mars, @jeffleinwand, Stewart aka 'Zig' from @onemedia who came all the way out from LA, and many more... It was so amazing to meet @onemedia, after having talked with him at a podcast with @elbrujo and @termitemusic on one of their Tuesday night cypher jams 'KNOW WHAT I MEAN' a while back.
The original flyer had this line up: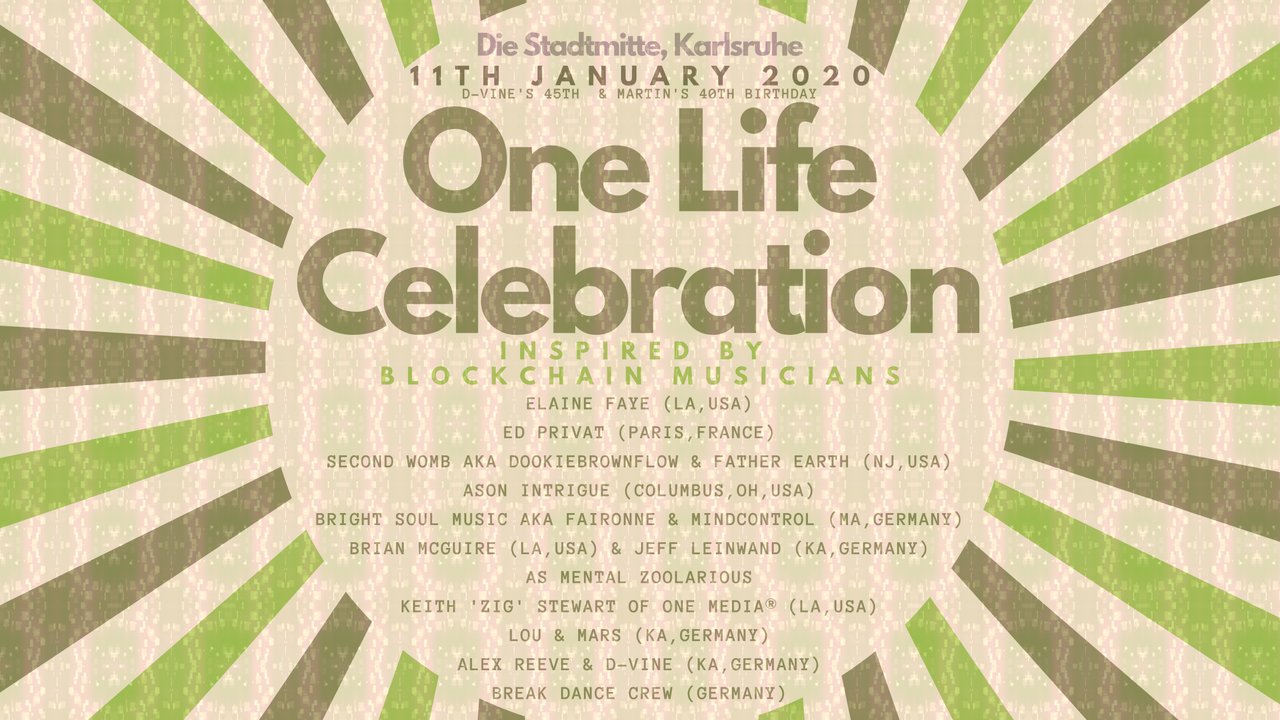 If you are a Steemian that listens to D-sound, this is my favorite music on the blockchain. I even saw a flyer version with @termitemusic and I guess just @djlethalskillz and @elbrujo were missing with all the other line ups that @d-vine and @spotlight.artist put together. I can not think about supporting @d-vine with everything I got for a next event like this. Anticipating this for so long, I was anything but the least disapointed. I travelled 4h to get there and 4h back and There was no other place I would have rather been than at ONE LIFE CELEBRATION! Second Womb, Dookiebrownflow aka @wolfnworbeikood would have been someone I also greatly anticipated. The #SMA Steem Music Association was a part of this event and for us, at least for me this was bigger than #steemfest and steemians who showed up and supported this last night to me, made history. This was an important international Steem Blockchain Music event and the only one ever done in Europe of it's kind. The now very few truly humble musicians embarking into unknown space, in an economy that's still in it's infancy but relentlessly evolving as a global village. Here we are making baby steps that should be supported much more! What they have done is being timestamped as what it was. I know that one day I might show an old post with old photos of the first one like this. Thanks to all the Steemian's that came out there!
Such endeavours need more attention crowdfunding campaign There are amazing things happening in terms of music on steem. There is also a scene evolving. Blockchain music? From the largest social media on the blockchain, I am sure we could grow into a Network for music that's better than centralised systems such as Spotify or Itunes. After limewire and Napster, this is the most important revolution for musicians who earned from performing, rather than from downloads of support from listeners. The past few years the number of artists increased, but so has the struggle for each individual as well. We need more ipfs nodes for Dsound, people who pay for it, stake. In short, we need investors. One Life became an important event for many humble musicians on Steem, using #dsound. This was the biggest gathering of musicians in Europe, when it comes to the genre specific style. The 5 Elements of Hip Hop that circles in my community of steemians and also the musical culture I am involved in outside the blockchain makes me more than just a supporter. My character is also a Member of the UZN, who are the Brotherhood from where the Hip Hop Culture originated with it's 5 Elements.
ell, what I can tell you about the event, is was something better than a lot of concerts i go to and the music was out of this world. Great and very poetic German Hip Hopop. Meeti awesome Steemians,s, being at theirst of it's kind revolutionarary global event withigh quality music, art, dance, vocalilism. It makes me picture #naturalmedicine, veg soul food, workshops and possibly festivals at self sustaining eco-vilillages....(Another post I guess)
center>

The trip
Firstly I went to One Life celebration with onee of my favourite englishvocalists and stage performers based out of Switzerland and one of the most promising event organisers for Boombap Hip Hop, Neo Soull, lo fi, conscios and elaborated hip hop culture coming out of Switzerland. Both running a successful event in Zürich called Style Bakery, have truly made a difference for a community of people who appreciate jazz, funk, live music and created a space for sophisticated listeners and creatives of elaborated poetry, art, musicians, deejays, dancers and vocalists. Their jams usually have B-boys and B-girls showing up to do cyphers, emcees, and and awesome deejays at the beginning at during a short break for the band. Oliver, me and Johnnny met in Zurich to go toKarlruhe ttogether. What would be a better experience than going with the two guys who arethe Style Bakery creators and organisers?
centh3>The he joey
<ce
First we took a trip to Lörach from Zürich with a flixbus to catch a car pool ride share from there to Karlsruhe.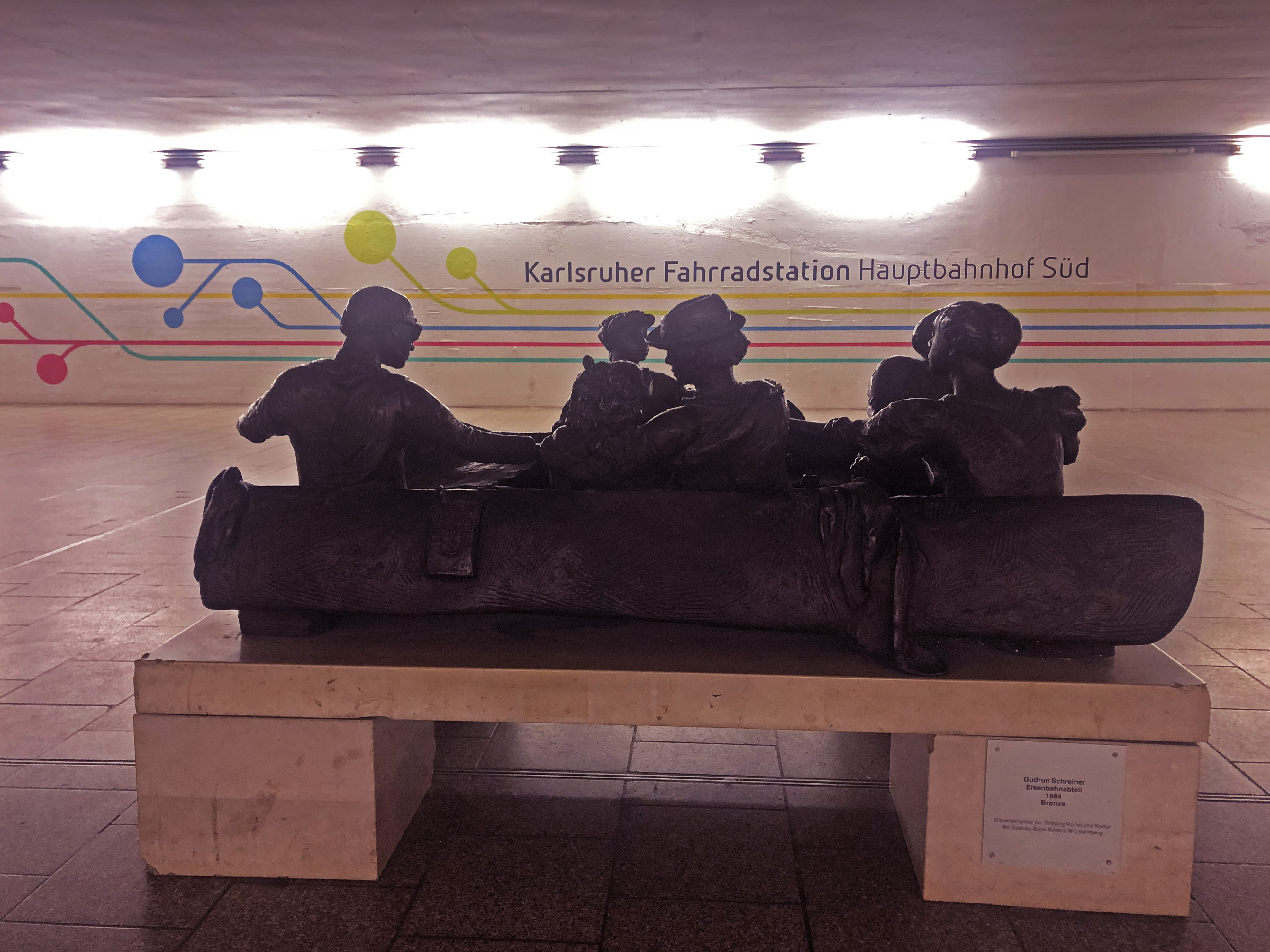 Arriving in Karlsruheruhe behthe the station, we crossed the subway to get to other side. Karlsruhe has a very special vibe and it captivated my attention as soon as I arrived. Germany still has something very raw and retro when you come out there from crypto valley. Not only do Swiss people generally earn a lot, but those who don't are a strong opposition of wealth in value as opposed to wealth in subjective monetary terms. I definitely belong to the opposition that values creatives such as the value that these artists create with their music, that we came to see all the way out of Switzerlzerland. It feels like one could still be in the 80s while standing next to a monument, deteriorating building of a arcade gaming machine from the 80s.
centeIMG_5981.jpg](
)
Only just the model railway made a profound and strong impact on me, because one of my best German friends always had to dreams, a Lokomotive Driver or a Pilot. He is a Pilot today that still plays with his retro Modeleisenbahn and says to me. If I would not have become a pilot, I would be a "Lokführer" today. (maybe I should have left the führer out. )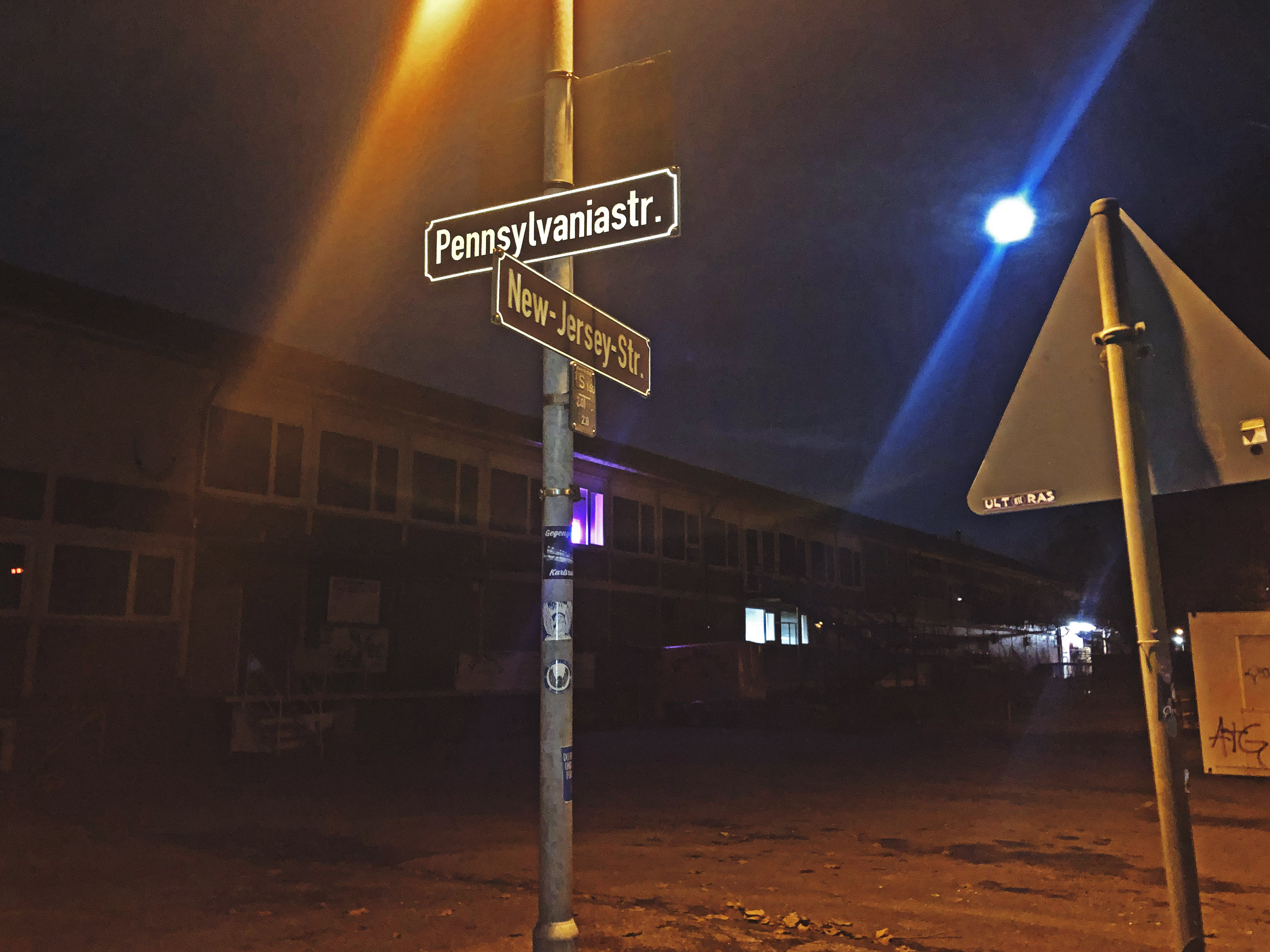 We finally took a taxi for about 15 min to a Pennsylvania Street corner New Jersey Street, where we saw the Day after Full Moon just gleaming in the night sky. We looked for P8, hung out for a bit and @d-vine arrived. Such an awesome moment, to meet all these amazing Steemians.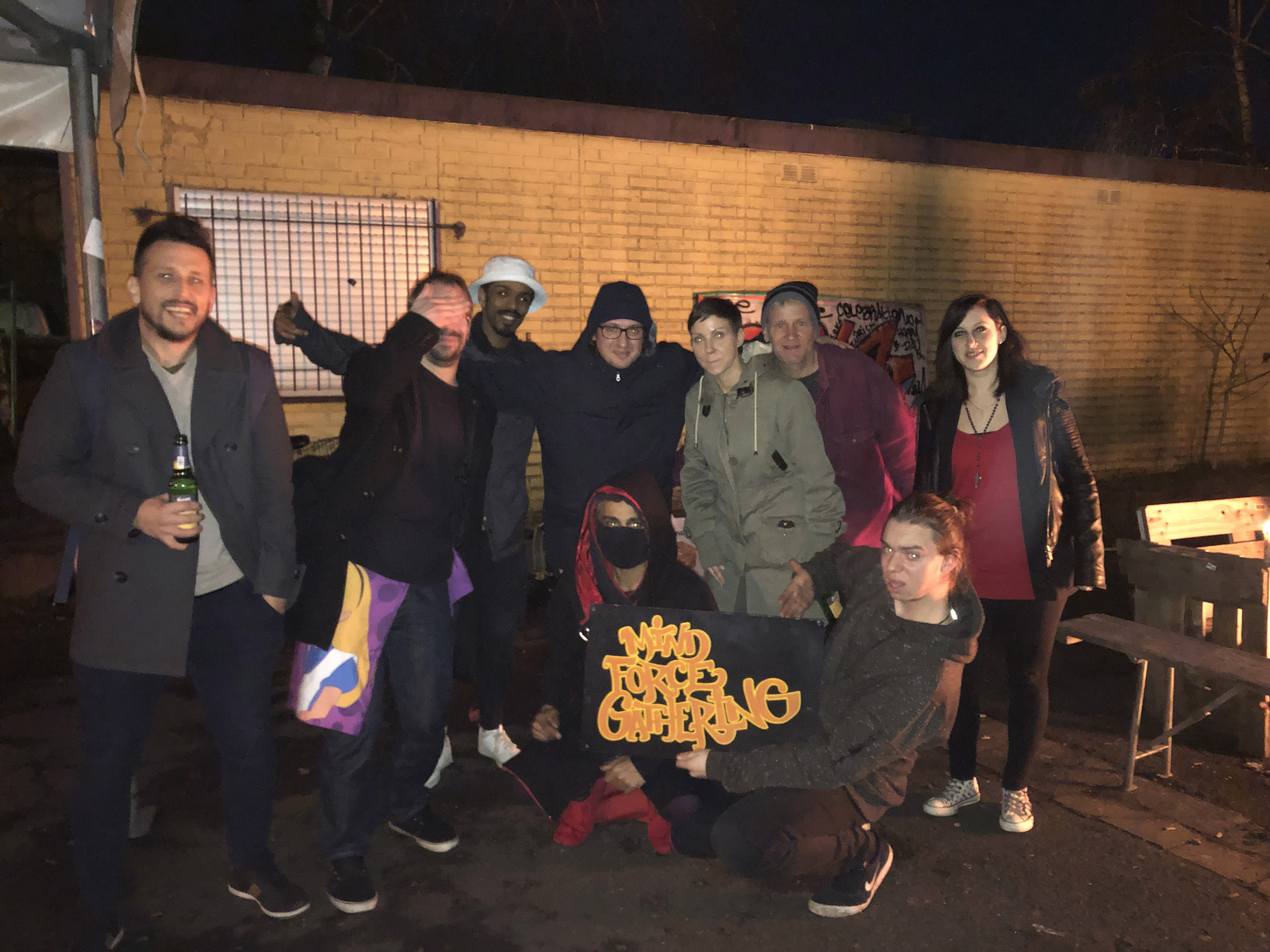 Of course I took some video footage of the event and did a lot more, the concerts were out of this world and we all networked and connected. More to this will follow on my next pot post.
Of course I also took Spray Paint with me !
Since is also an actifit report of my jog today, I also will just share those pictures with you also.
I basically do an 8km Jog around the forests once of twice a week that currently takes me 52min. DId 8km jog and 1 h of speed painting at 1 degrees celsius at the event at 01.30am and 8km of jogging.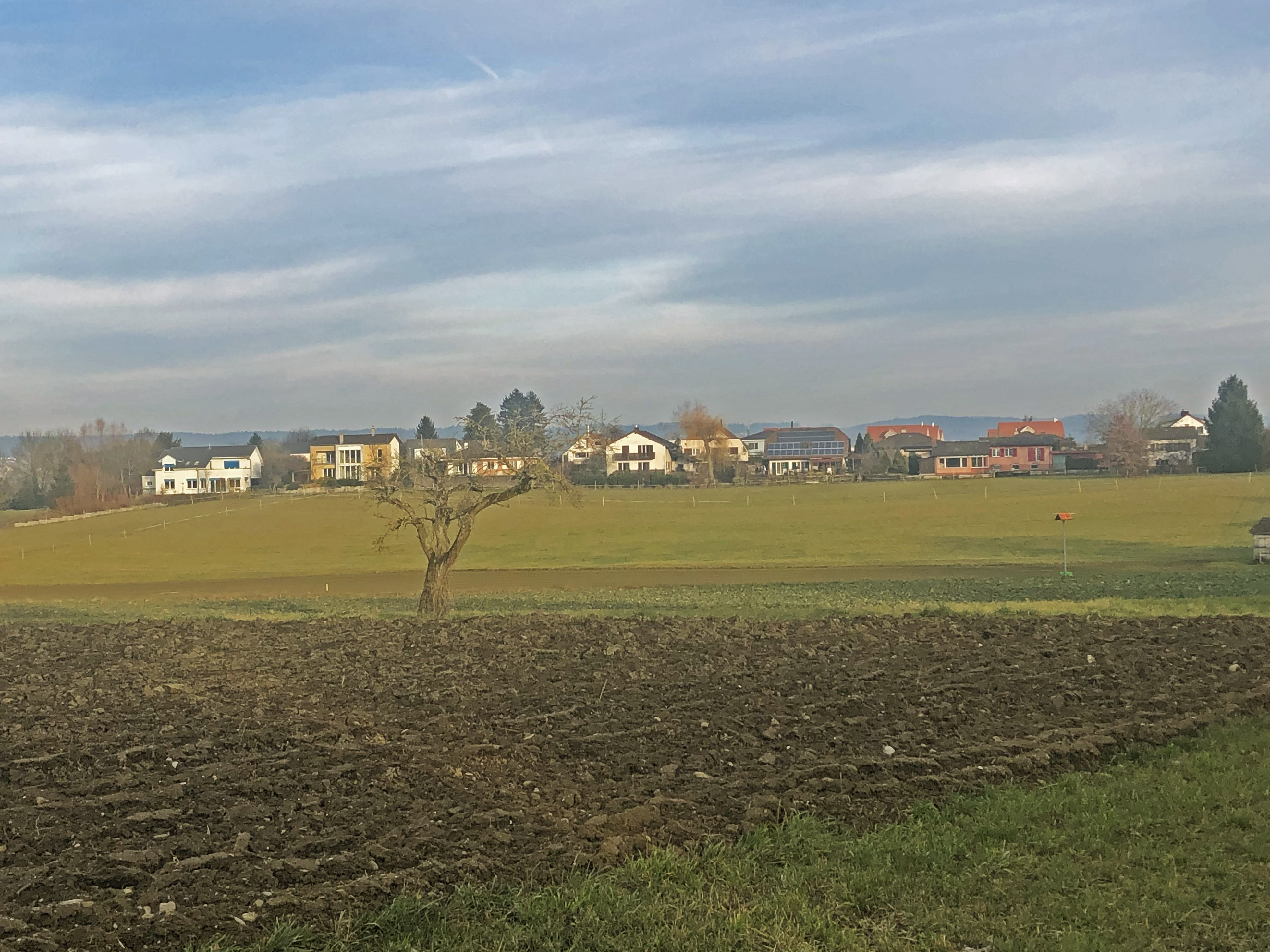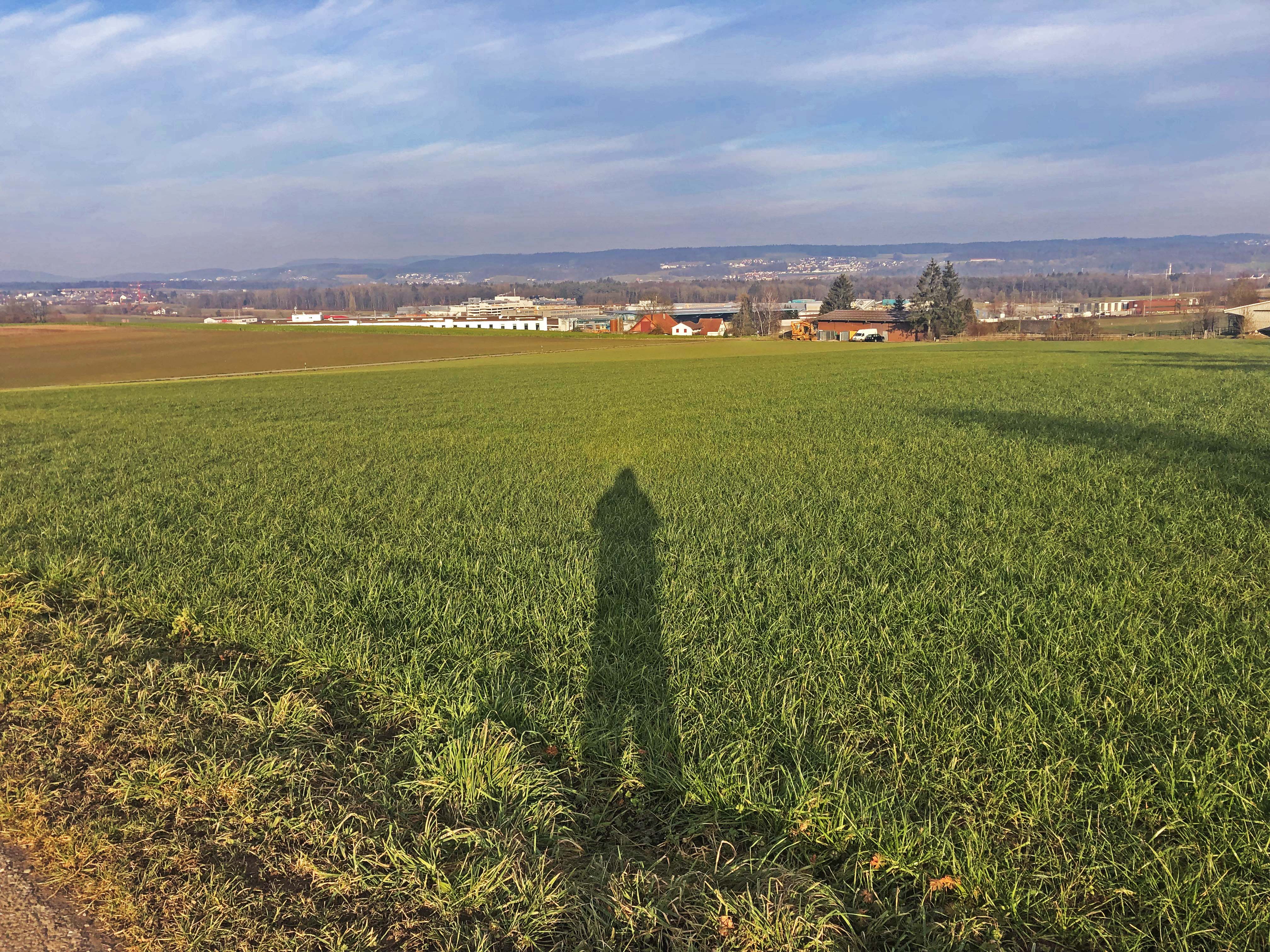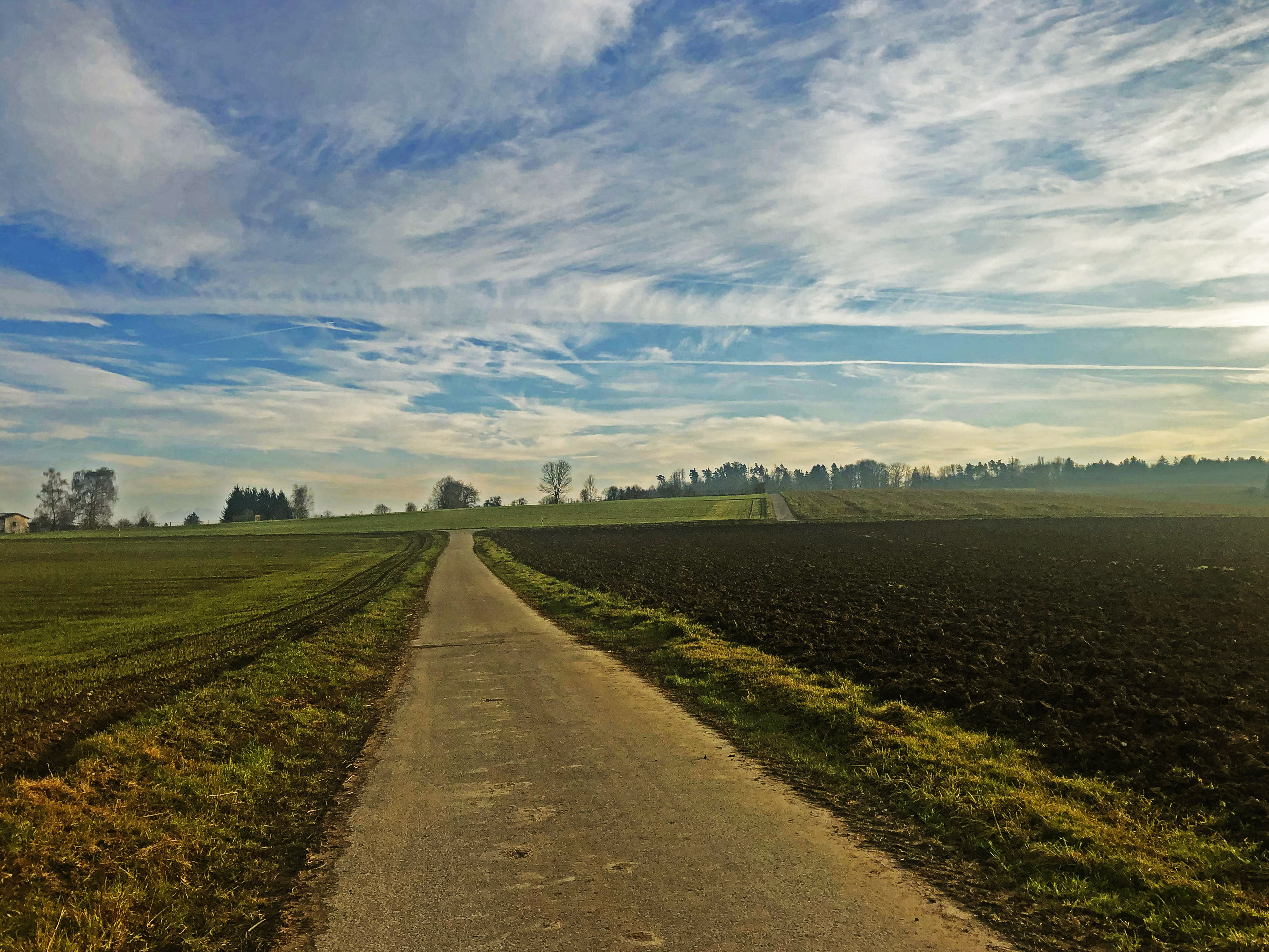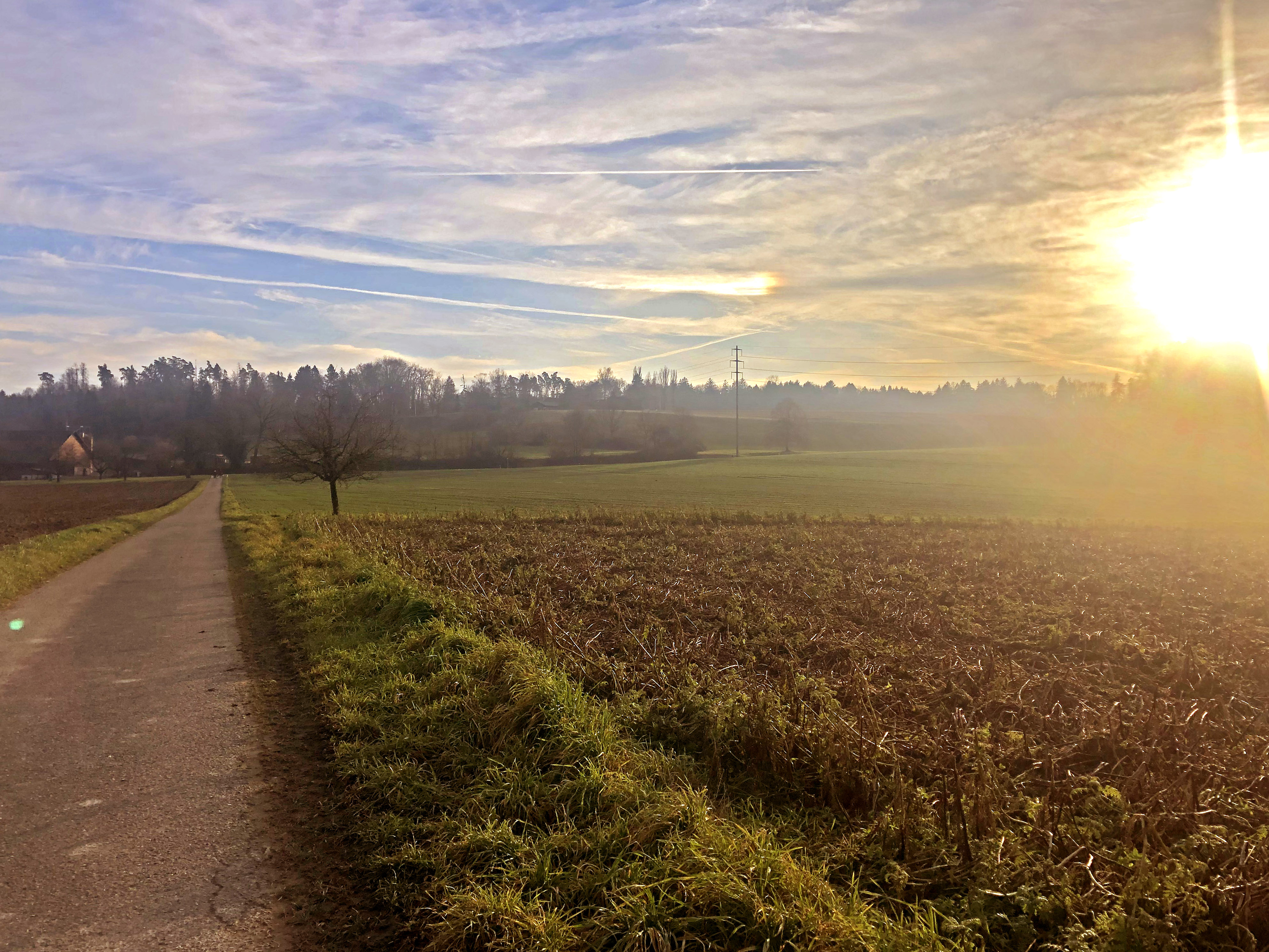 | | |
| --- | --- |
| Category | #music, #actifit |
| Camera | iphone 8 |
| Location | Lörach and Karlsruhe - Germany, Zürich Switzerland |
| Photographer | @yangyanje |
One Life? You have only one, live it until you can embrace death. If not, you aren't alive! - Soan Shinobi a @yangyanje original
[ NOTE: #actifit, #palnet, #creativecoin, #tunes, #travelfeed, #hive-118409, #neoxian, #marlians, This is an actifit Report of a Journey to a Steemian event called One Life Celebration, that happened on the 11th of January 2020]
![yang.gif](https://cdn.steemitimages.com/DQmahX77Zq29EBKuWycjc193HMa7jTTZgPZ5zMq1FR3RLem/yang.gif)
19563
Jogging,Photowalking,Running,Walking