7th Inktober - Enchanted
Inktober Monday the 7th of inktober, I remembered a scene in my story. It was of a mistress named Meyna, who is irresistibly beautiful and lures Rane into her cave. On the walls, lit candles convey an inviting ambience for complete submission. She seduces him with aphrodisiacs carefully placed in oil lamps and fragrances that memorise our young monk. With clouded judgement, Rane accepts a portion of wine and immediately feels guilty. By slowly removing her garment and moving with drops from her cave waterfall, she dances and enchants our young explorer. Raised in Temples, Rane never experienced such sensuality and his strength to remain in control is once again put to the test.
My previous entry for #inktober 6 was a Husky:
I tried focusing on the characters. This piece is unfinished and more elements will be added to the page.
Enchanted Shinobi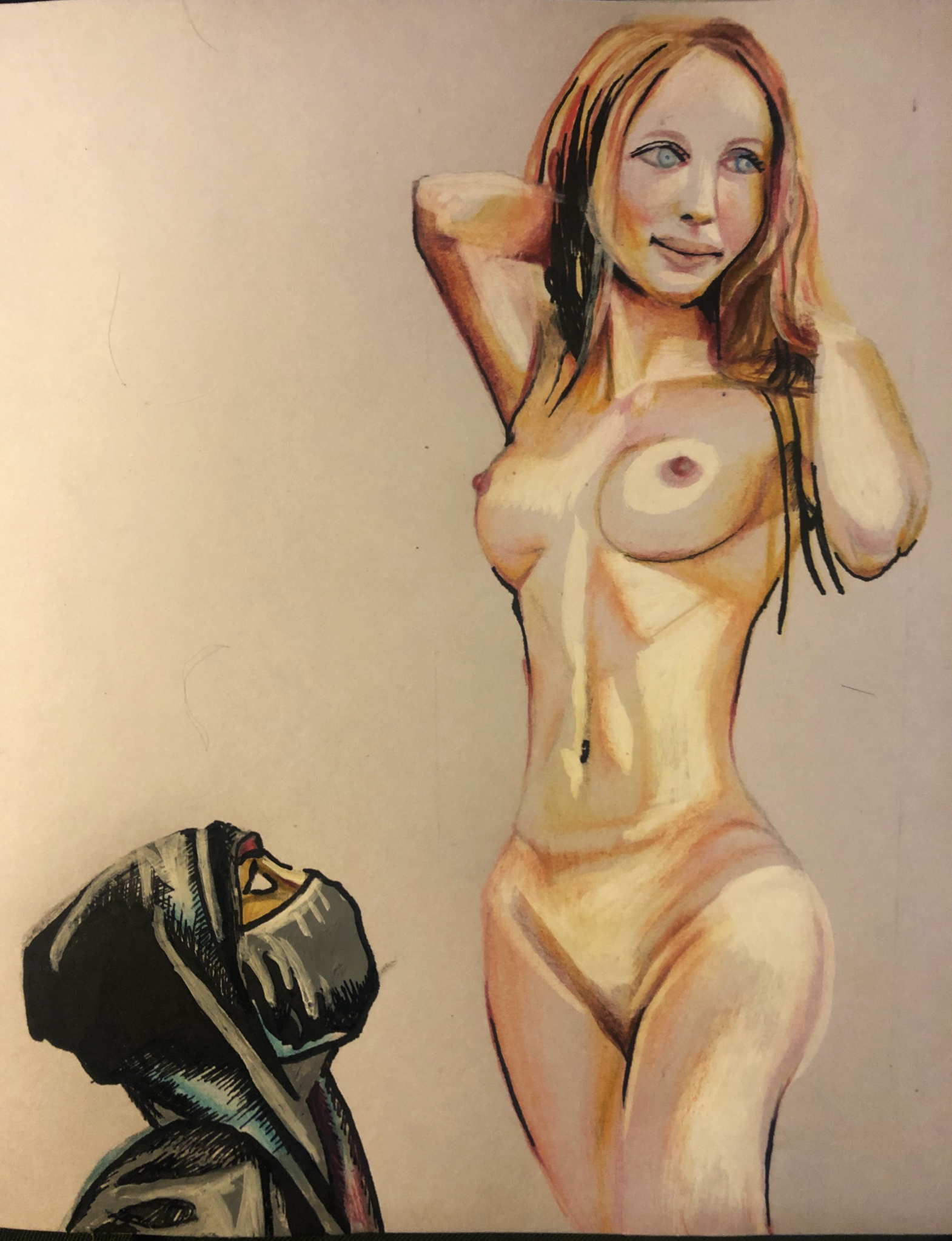 Here's How I got there.