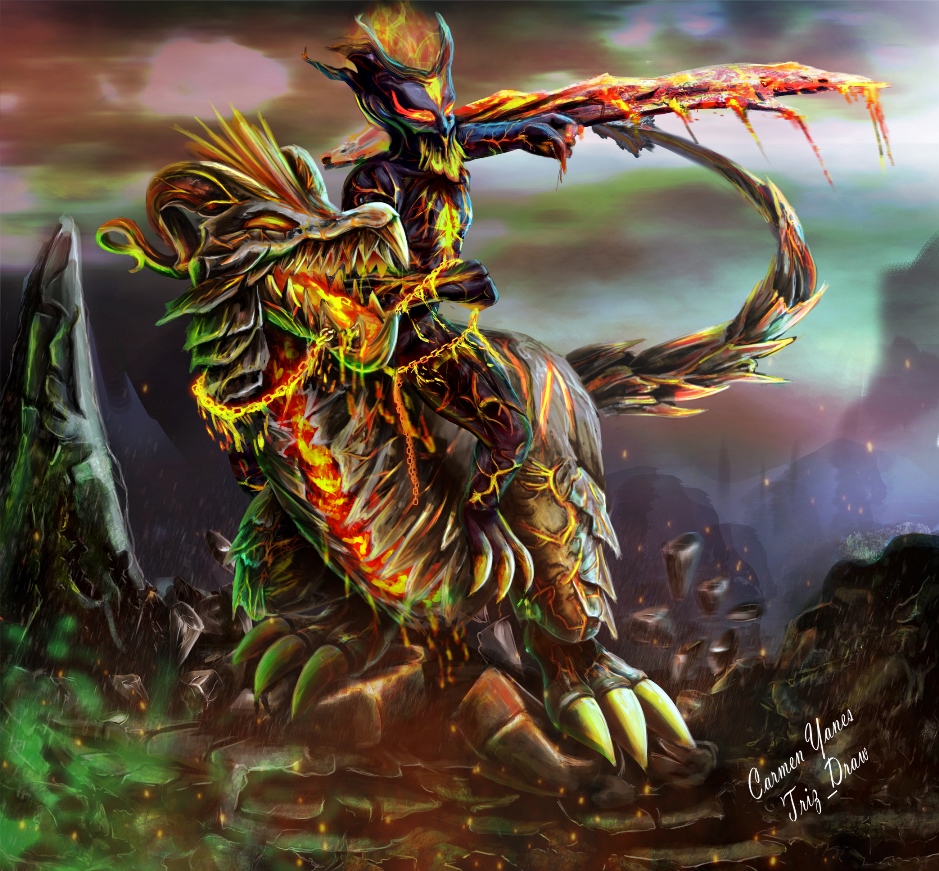 Hello dear artist friends, how are you?
I just finished what will be my participation for the #Splinterlands / #SteemMonsters contest. This time I did not make a Fanart in my style of the original cards, this week I was more daring and I dedicated myself to creating my own design... something like a new card and since I am a fan of the fire splinter I made my design on this group.
Doing this job took me longer than I had and on several occasions I had to discard and start creating the character again because something did not fit or, in my opinion, it did not look very good... after hours of doing and undoing I had something decent and it was what I finally chose and started working on it.
If you follow me since I have been in the community, you will know or have realized that I am hyper bad at naming my illustrations, I am really lousy at that. XD... I thought of something like "Lava Warrior" or "Magma Warrior" but I really don't know, if you see this part of my post you could help me with the name. ;)
Thanks to all who saw and supported this post, I hope you like my design and what I hope most is that my entry is valid since I do not know if in the contest it is allowed to make new designs that do not exist in the original cards of the game.

In this work I started doing the back, the stage with some grayscale values and then went on to illustrate the possible designs of the creature that the character was going to mount, this part was one of the ones that gave me the most headaches… Trying to make a creature that looks good and doesn't look like a horse, dinosaur or something like that was the most difficult thing for me.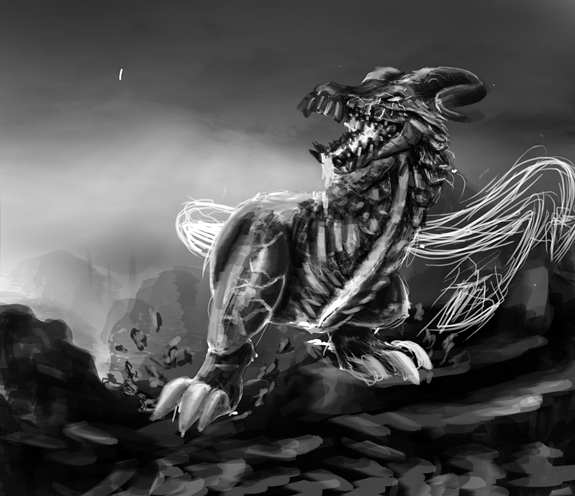 Already in this part without much detail I did what the warrior would be with his weapon, as you can see it is all lava and his weapon is stuck on his arm and is what he uses to destroy his enemies, the other creature I detailed a little and then move on to give the warrior more shape.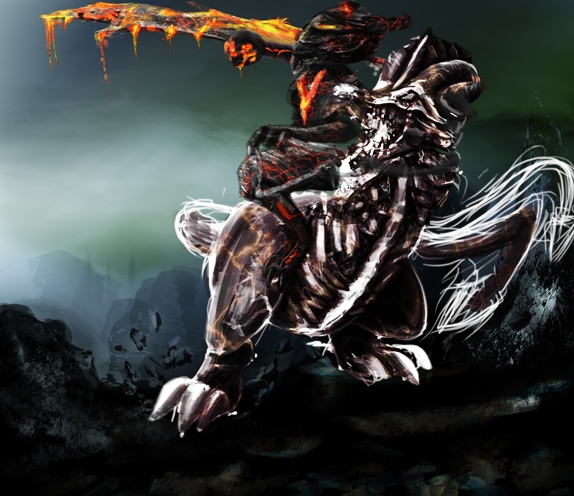 After many changes I started to detail the warrior a little bit and then move on to the creature below and so little by little give more shape to my design as well as give it some adjustments at the end to have the illustration completely.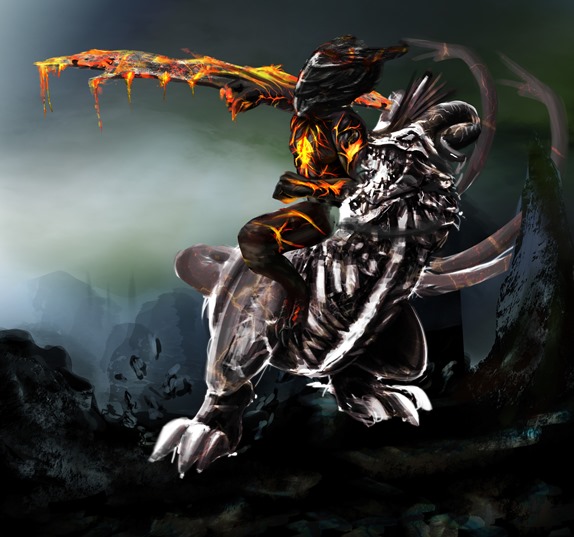 FINAL RESULT
In the last part I kept changing many more things, for example the head, lights and shadows and I finished working in the bottom part.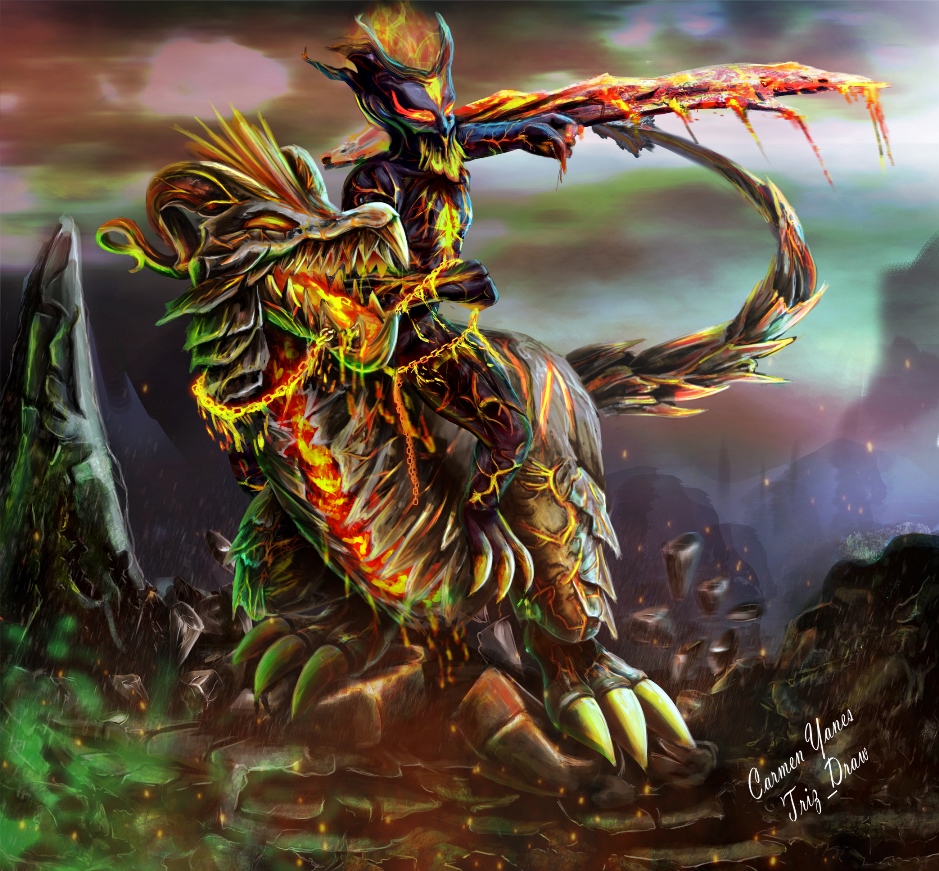 MATERIALS USED:
Laptop
Photoshop
Wacom Bamboo Tablet

Grateful to all of you for seeing and supporting my new work, I would be very happy if you leave me in the comments your opinions and criticisms regarding this style or my work. His criticisms help me to grow and encourage me to work harder to improve my art.

See you soon dear community, thank you for viewing and supporting my publications. 😜
Copyright @yanes94 - All rights reserved.