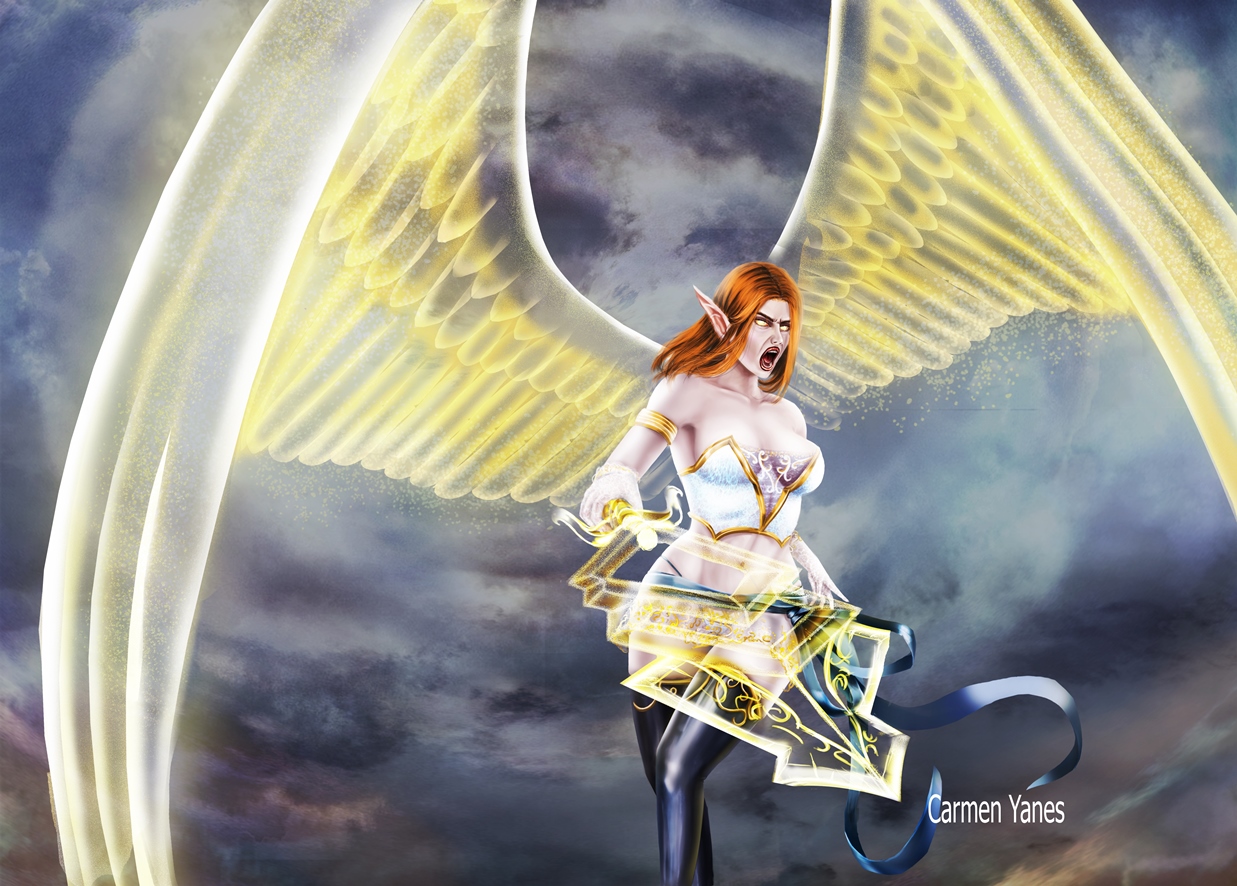 Good night my dear friends, how are you?
In my case... not very well, since I am a little sick in recent days, I have a bit of a flu with fever but this did not prevent me from completing my participation for the @Splinterlands contest, this illustration led me a lot of problems and more work than usual, I made the position and then I had to change it countless times because for some reason I did not like how it looked and this was on many occasions... a dilemma. 
The card on which I base for this design is -=Angel of Light=-, and although this card does not fight "at least at level 1" I made it with the fighting ability, I added a transparent sword of light, and being of light I made his wings like that... I hope you like the version I made on this card. ;)

I made a quick sketch of this design, the truth is that they were just crazy lines very prone to change.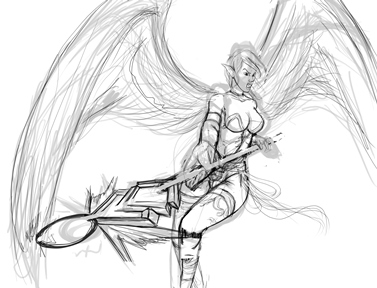 If I am sincere this drawing had many changes and if I had placed them all would be more than 20 steps. The fact is that to reduce so many words I left only those that you will see here.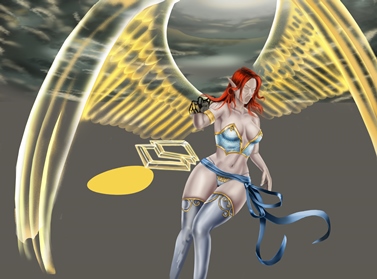 In this part the changes follow and I redesigned several things and added others. In these days I have been a little sick and I think focusing on this drawing has been a bit weak, but fortunately this was already the last steps of drawing.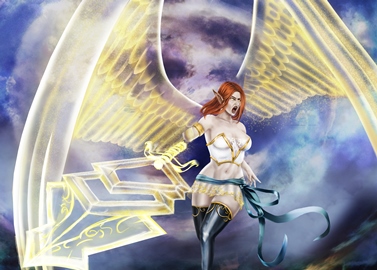 FINAL RESULT
For the end I made a few more changes but not so drastic, a little lighting and some final adjustments.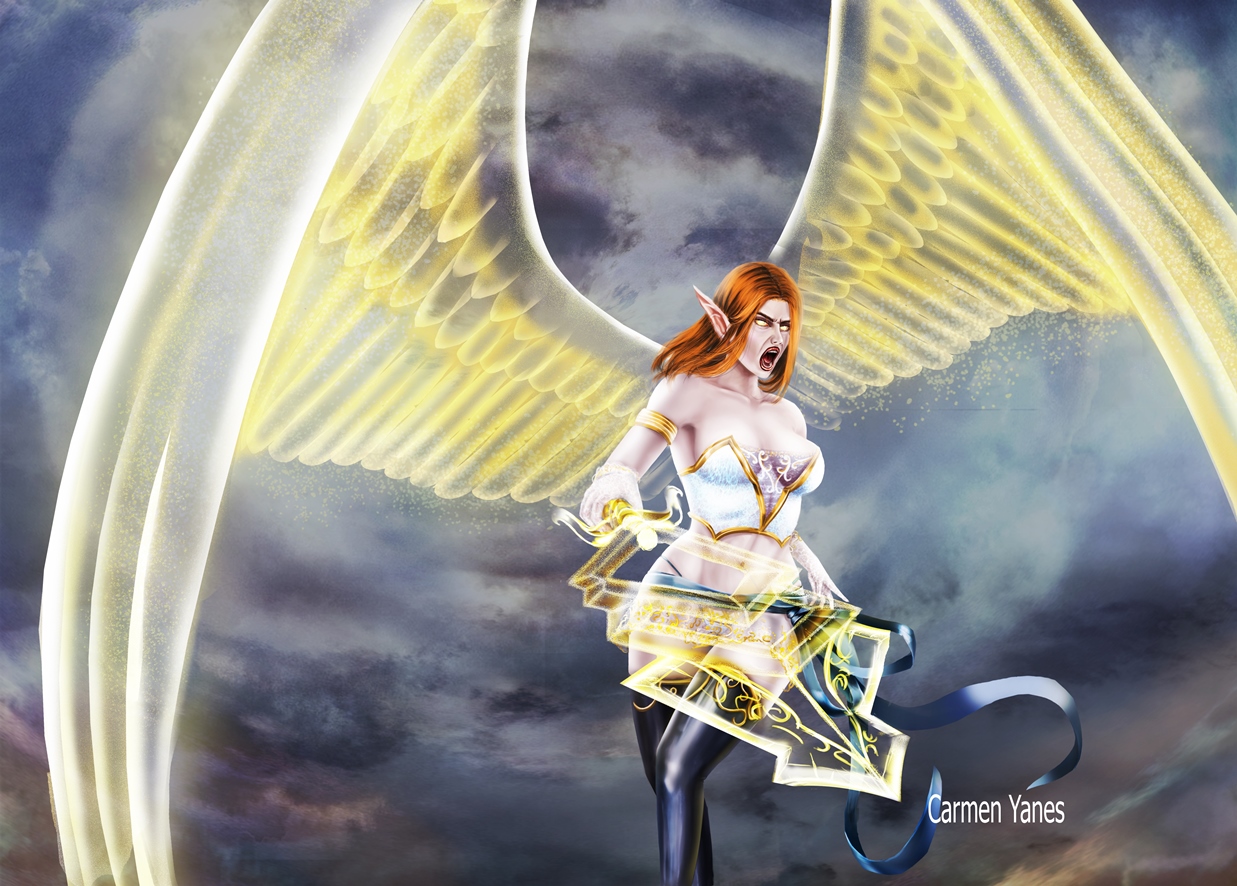 CARD IN WHICH I WILL BE INSPIRED FOR THIS DESIGN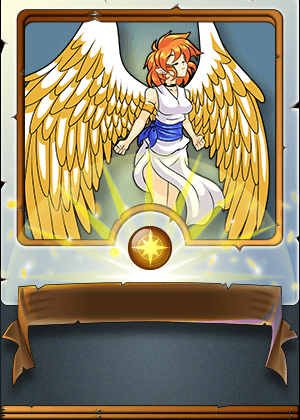 MATERIALS USED:
Laptop
Photoshop
Wacom Bamboo Tablet

Grateful to all of you for seeing and supporting my new work, I would be very happy if you leave me in the comments your opinions and criticisms regarding this style or my work. His criticisms help me to grow and encourage me to work harder to improve my art.

See you soon dear community, thank you for viewing and supporting my publications. 😜
Copyright @yanes94 - All rights reserved.