Very good afternoon dear community!!!
This time the video that I present to you is a #SpeedPaint of a design that I made of one of the cards for the card game on the blockchain https://RadaQuest.net, I made this design more than a month ago but I had postponed editing the video for a long time.
In my new video you will see how I work on this beautiful sorceress, I still have the #NSFW version of her but I need to accommodate some small details, I could not do it due to lack of time but I know that someday I have to work on it.
As I mentioned in the presentation post of this design, I have many ideas in my head and even some unfinished sketches, but my life is a bit difficult and I think one day should be longer so that I can do more in my day a day.
I hope you like my video and you can enjoy as I did, below I leave the image of the illustration and above is the video. Thanks for the support… go to @radaquest or https://RadaQuest.net and support the next collectible card game on the #Blockchain.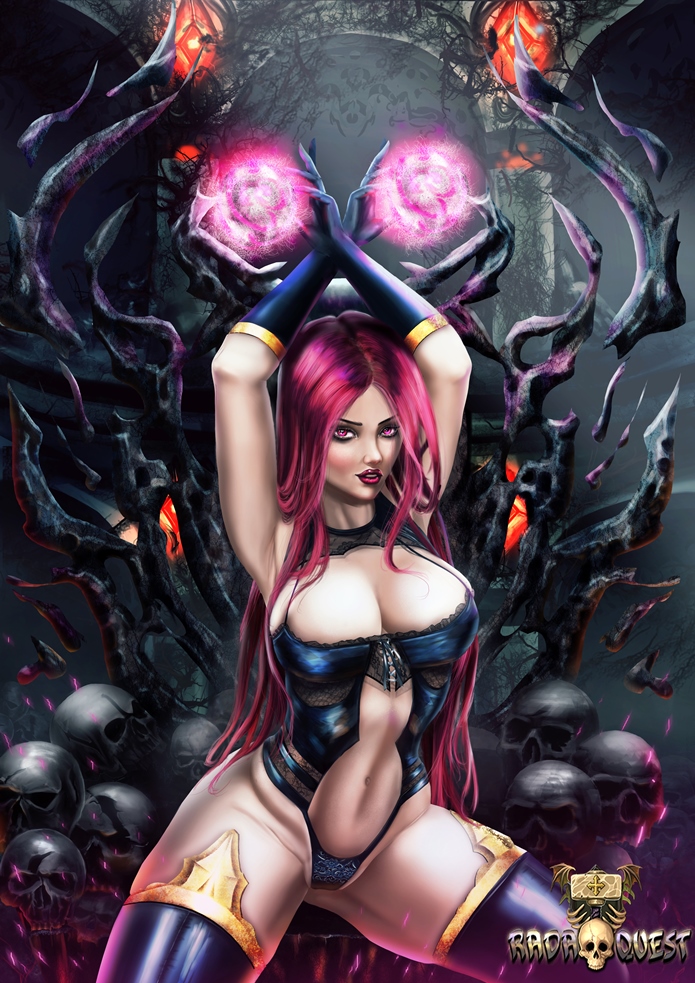 Grateful to all of you for seeing and supporting my new work, I would be very happy if you leave me in the comments your opinions and criticisms regarding this style or my work. His criticisms help me to grow and encourage me to work harder to improve my art.

See you soon dear community, thank you for viewing and supporting my publications. 😜
Copyright @yanes94 - All rights reserved.