Good Morning!!!
In these days I have been very, very busy with the drawings, for a while ago my whole arm has been hurting to the point of hurting so much that I can't draw, so I have to draw as little as possible or make it fast [Both are impossible lol.].
So for this illustration I wanted to do something simpler that was not so exhausting for me. I was inspired by the Emerald gem, the truth is that very beautiful and the color is like nature, so I made a girl with appliques and representative color of these precious stone.

The sketch was a stain that was gradually taking shape, since my main idea was to make the girl with only spots or brushstrokes, so I did not make lines but a simple design to see things a little.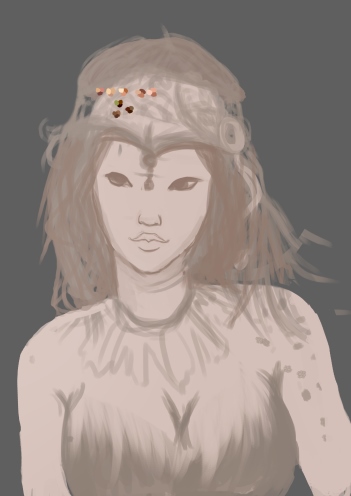 With the first thing I started was the face and then came the rest of the skin which, I did it by superimposing brushes one after another.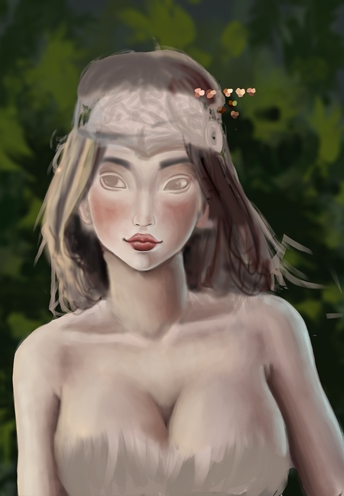 Already in this step I had added some more color in the skin, to give that touch on the cheeks and some other glitters.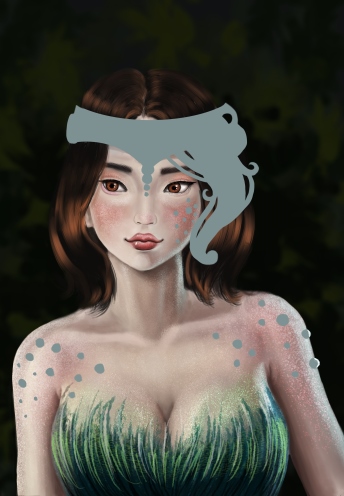 FINAL RESULT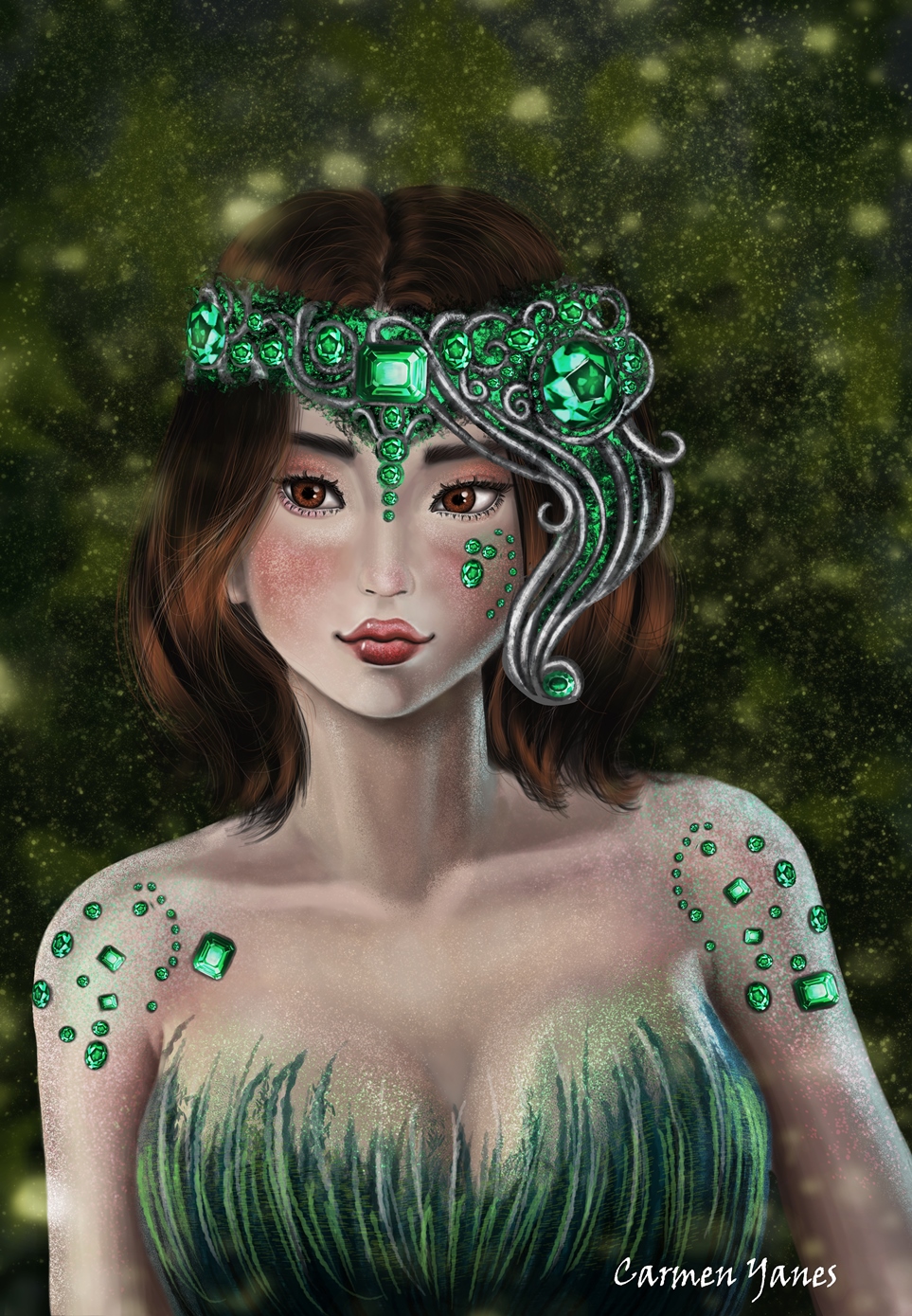 MATERIALS USED:
Laptop
Photoshop
Bamboo Tablet

Grateful to all of you for seeing and supporting my new work, I would be very happy if you leave me in the comments your opinions and criticisms regarding this style or my work. His criticisms help me to grow and encourage me to work harder to improve my art.

See you soon dear community, thank you for viewing and supporting my publications. 😜
Copyright @yanes94 - All rights reserved.