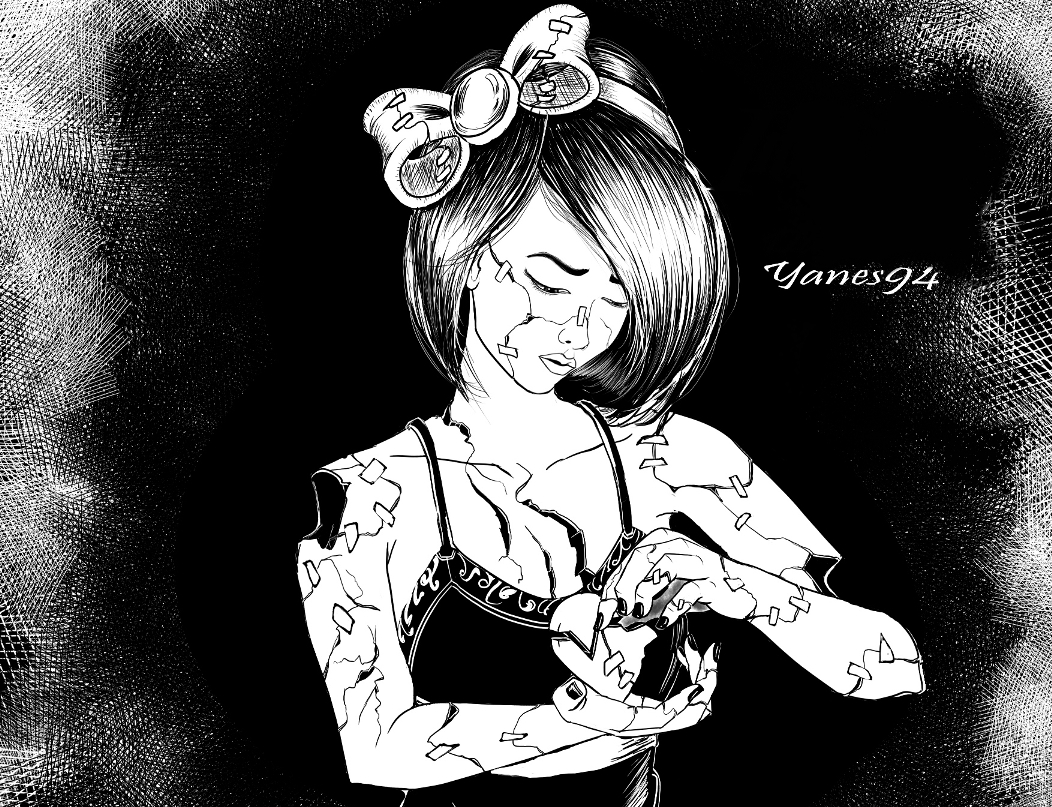 Hello my friends! How are you all today?
Yes I know! I'm crazy! I also noticed lol. This post is somewhat late, just a little lol, as you may have noticed it was for
Inktober2019, but unfortunately I could not publish it because I had many occupations in these months and it was very difficult for me to draw the #Inktober and the normal color drawing So it was very sad for me, since there were very interesting words this year and I really wanted to do it.
The drawing that I show you today should be for the "Build" day, but while doing the girl it seemed better to leave it for the "Fragile" day since I was not going to build, if not "Rebuild". Then I did something else lol. She is a porcelain girl who is trying to repair because they hurt her and because she is very delicate and fragile she broke. But despite that he did not give up so he went ahead and covered his wounds.
I made a sketch of the ideathis drawing in my sketchbook and then passed it to the PC.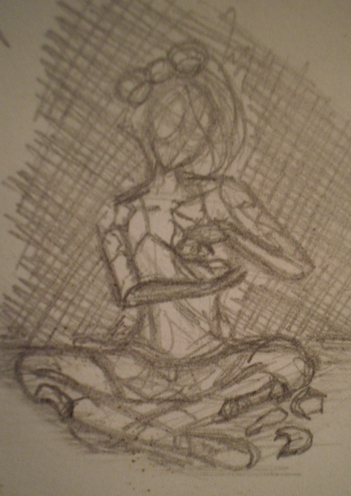 The sketch was small, very small lol. I had some problems to see the lines then I decided to make a sketch on top to work based on that and not the one on the photo and since it was very blurry, I took the photo at night lol.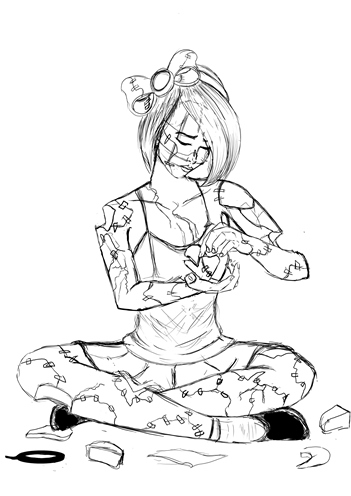 After I had the sketch and tried so hard to make a decent line, then I started to ink.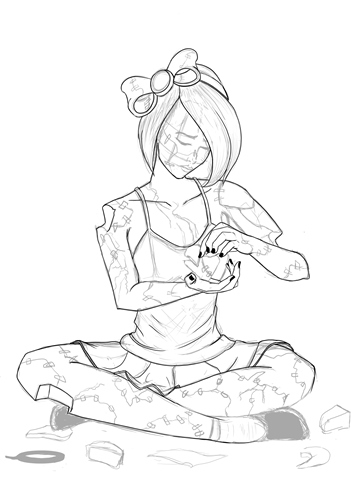 I started with the hair, I highlighted some lines and I made it look like that effect that porcelain dolls have that are hollow inside, it sounds ugly I think, for what this drawing means.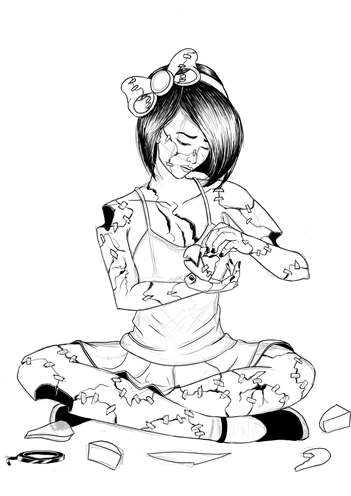 ###
FINAL RESULT
By the end I finished the clothes and the other details like the tape with which it is being repaired, the shoes, I also added some cracks near where the heart goes, because she had to put the heart after it was repaired. Oh! for the background, I chose a black one, I like it because she looks a little more.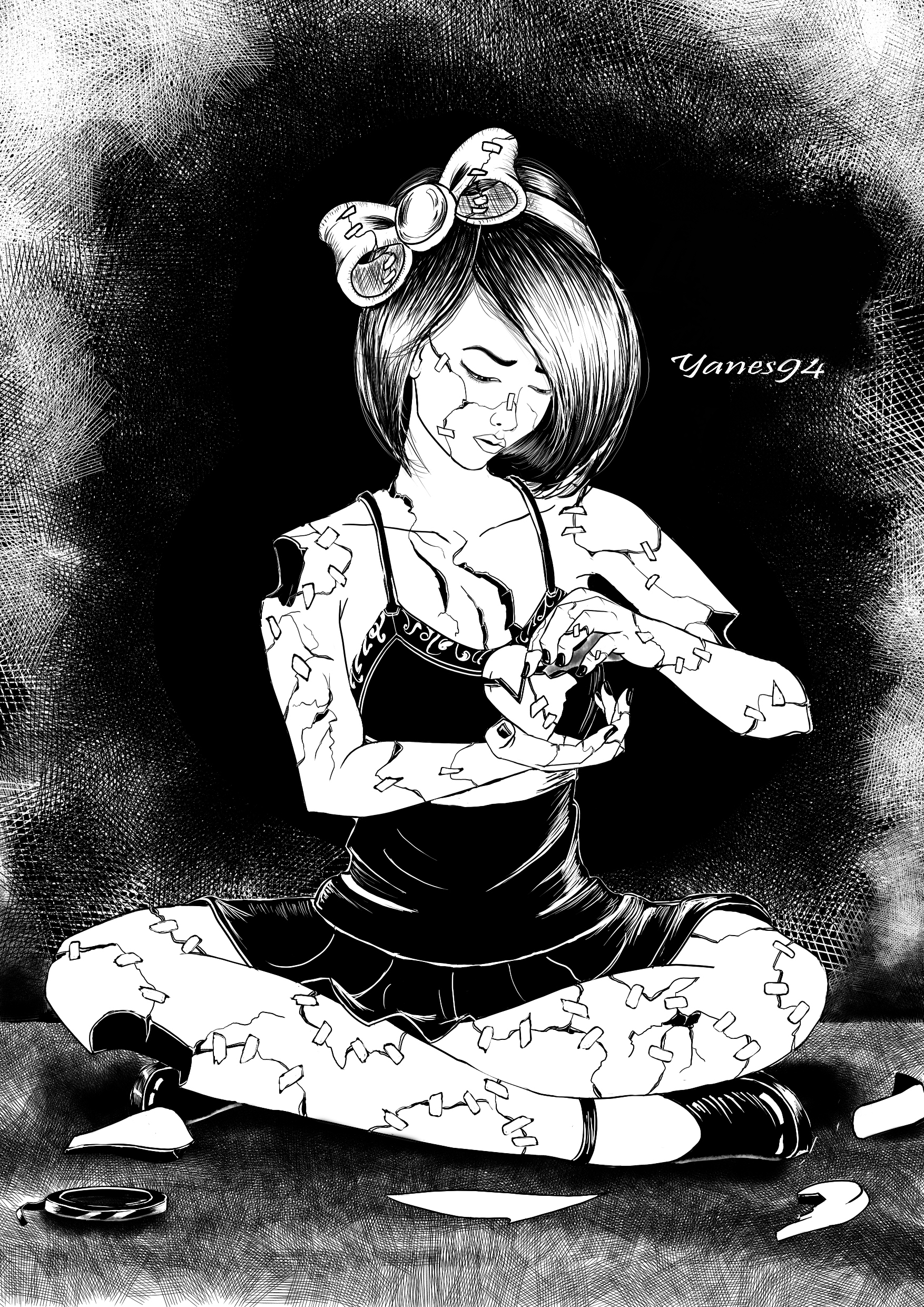 MATERIALS USED:
Laptop
Photoshop
Bamboo Tablet
Grateful to all of you for seeing and supporting my new work, I would be very happy if you leave me in the comments your opinions and criticisms regarding this style or my work. His criticisms help me to grow and encourage me to work harder to improve my art.
See you soon dear community, thank you for viewing and supporting my publications. 😜

Copyright @yanes94 - All rights reserved.