Hello to the whole community! I hope everyone is very well!.
Today I want to show you a character that I made of SciFi. I think it's an amazing subject! I have several things in mind, some sketches ready, I'm just finding the time to make them.
This alien friend lives on a desert planet, where there is not much life, so he has to travel every time to be able to subsist. It is an interstellar garbage collector that uses to create starships and low cost weapons to sell, sometimes has problems because they are defective (side effects) because it is garbage, but most pass the test.
Those of their race are known for being friendly, somewhat stubborn but they do not hurt anyone, they are just survivors of a catastrophe that ended the life of almost everything on the planet and occasion a drastic change in it, part of that is temperature. It's a character that I'm working on, it still does not have a name (I'm bad at looking for names) later I'm sure I'll create a body and a more defined story (after the mystery story of the year and the publication of the true drawing of the mirror, I'll leave the writing for a while...). For now I'm going to focus on drawing.
I would like to take this opportunity to remind you about the contest I am doing and it is sponsored by @ntopaz FUTURISTIC CYBER ART in which you can create all kinds of art that has to do with this topic. There are only a few days until the deadline is July 14 at 12 am Korea standard time, You still have time to participate, so far there are more than 30 works
I'll show you some of the steps in thi drawing.
Step 1
I made a sketch, although it took a long time because and little by little I was changing it to try to find something that I liked. Experiencing little by little I found this one.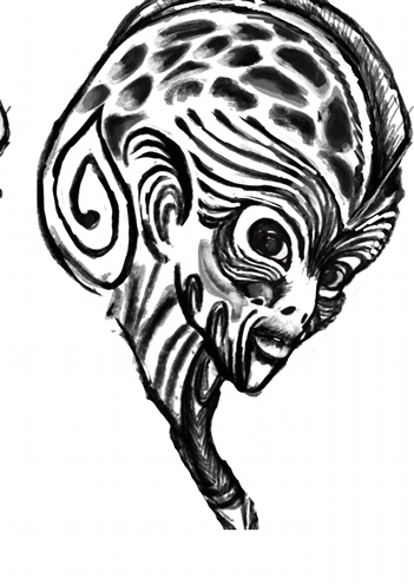 Step 2
On this occasion, I do not want to make a clean sketch (like the girl's previous drawing ...) because I worked it up without erasing or using layers to eliminate the lienart afterwards. Rather I decided to put some shadows and lights to have an idea, so that I would not forget XD (sometimes happens), as in the scale of grays but more disordered.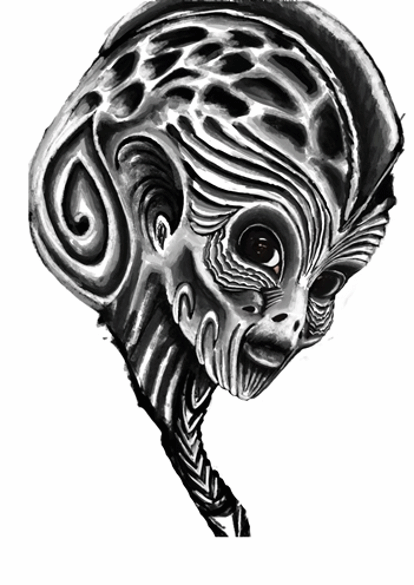 Step 3
After I had the shadow, lights and textures that were characteristic in these characters (a lot of texture on the skin) I was placing the color. At first I went for the color something pink and some turquoise tones just to have a base. I also defined the disorder that I had in the lines.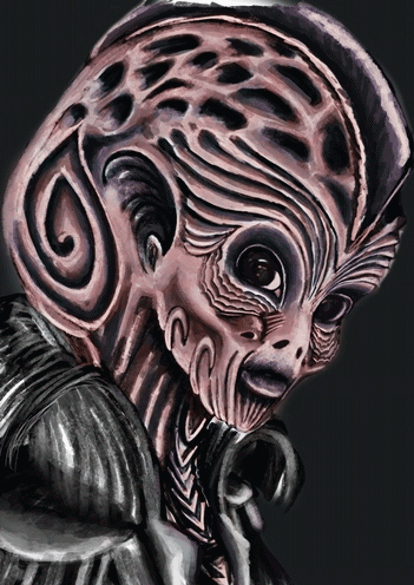 Step 4
I'm not familiar with working with texture, after many hours I managed to place it, then I defined a bit so it would look like it's his skin and not something stuck, it was a war but I think I won.
Step 5
To finish the drawing I dressed him (he was naked all the time XD) I made some changes (he had a very big head XD), some lights and I put a background.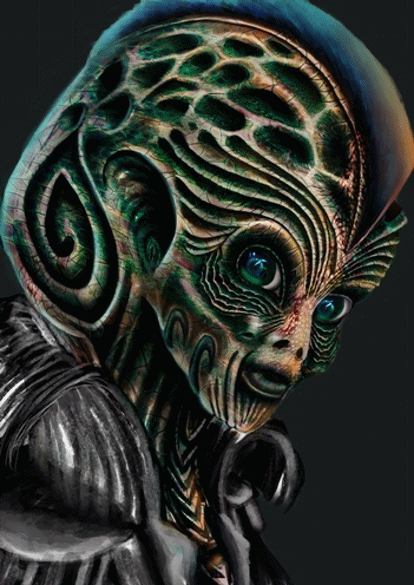 Final Result!
I am catching up with some things, I have pending publications. I hope you liked what I have done, any suggestions or criticism is welcome in the comments. Thank you very much for watching my new work, Thanks for the support!.
Copyright @yanes94 - All rights reserved.