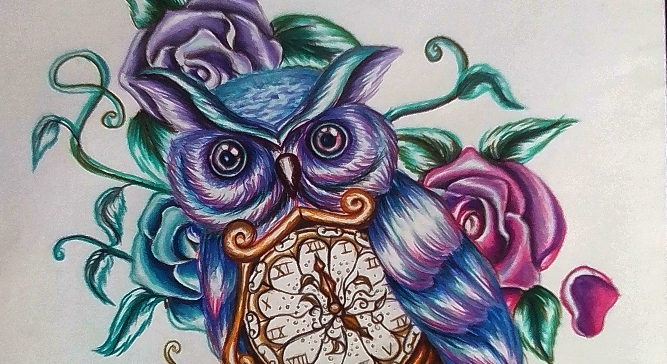 ---
---
Good day dear community!!!
On Saturday night I started drawing a girl a little sexy but the next day when I was going to finish it to upload it... the light went out (what a strange thing in my country), when this happened I looked for my colors and paper to do something Traditionally, while I was waiting for the light to come... but, when the electricity arrived, I didn't have Internet (without Internet in my country, how strange!).
The design I made in traditional is an owl with a clock, I did this based on what the owl represents in some ancient cultures. Good day and nice start of weeks to all... grateful for the support and I hope you like my new job.
---
---
I made the sketch of my little design in the sketch book and after I had a little clear what I wanted I made it bigger on the sheet where I was going to work.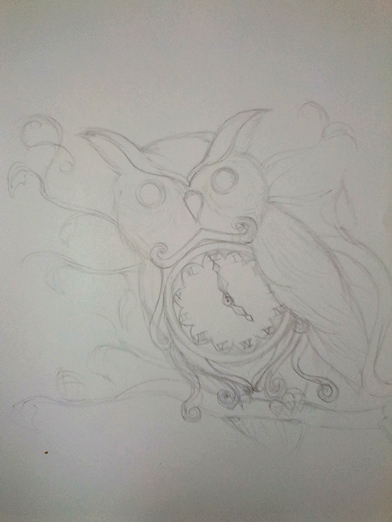 I began to color the wings, for this I used several colors, the truth was that the choice was several cold colors. I apologize for the photo, which is a bit dark, it was night.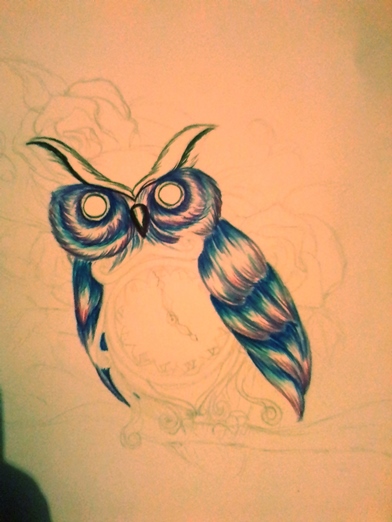 The next day I finished coloring all the wings and part of the tree, I left several glitters on the owl's body. The clock wanted to make those old ones, I really like how they look and I started making flowers for the background.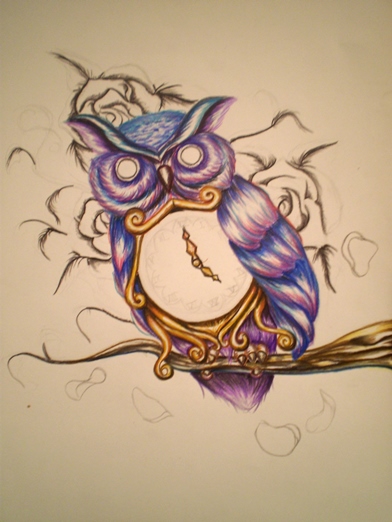 I finished making the flowers and some loose petals.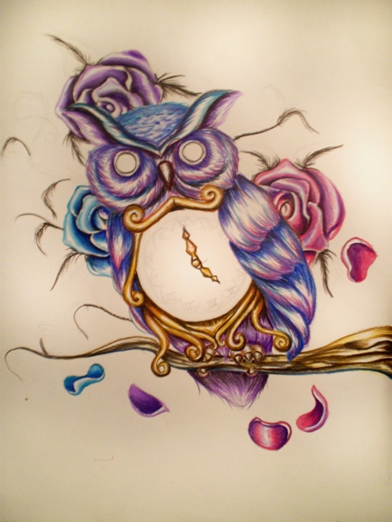 FINAL RESULT
For the end I made eyes, I had no eyes before. I also made some details and finished making the clock which took the time to make some patterns so that the numbers were not only left.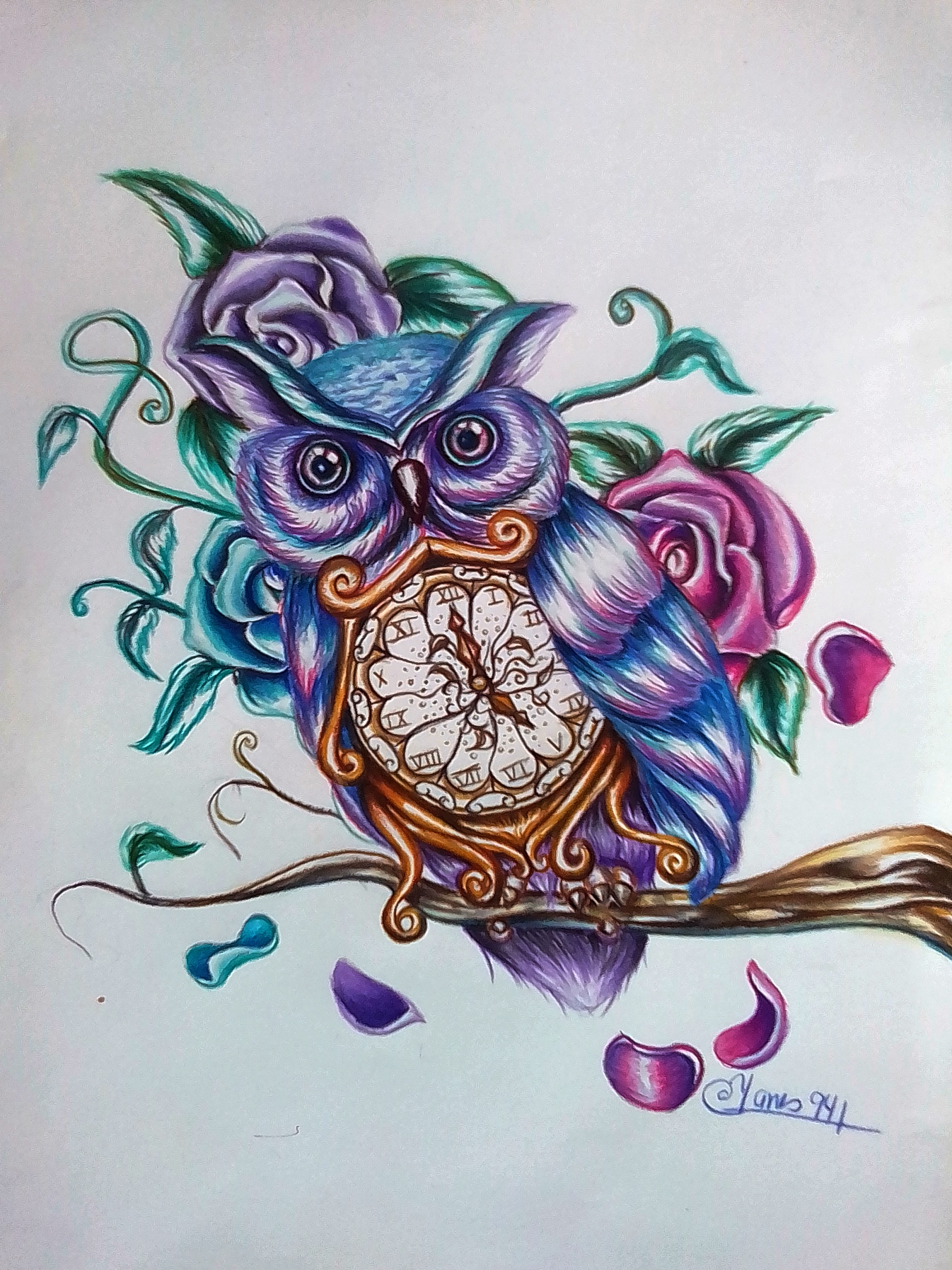 ---
---
MATERIALS USED:
Pencil
Paper
Prismacolor
---
---
Grateful to all of you for seeing and supporting my new work, I would be very happy if you leave me in the comments your opinions and criticisms regarding this style or my work. His criticisms help me to grow and encourage me to work harder to improve my art.
---
---
See you soon dear community, thank you for viewing and supporting my publications. 😜
Copyright @yanes94 - All rights reserved.