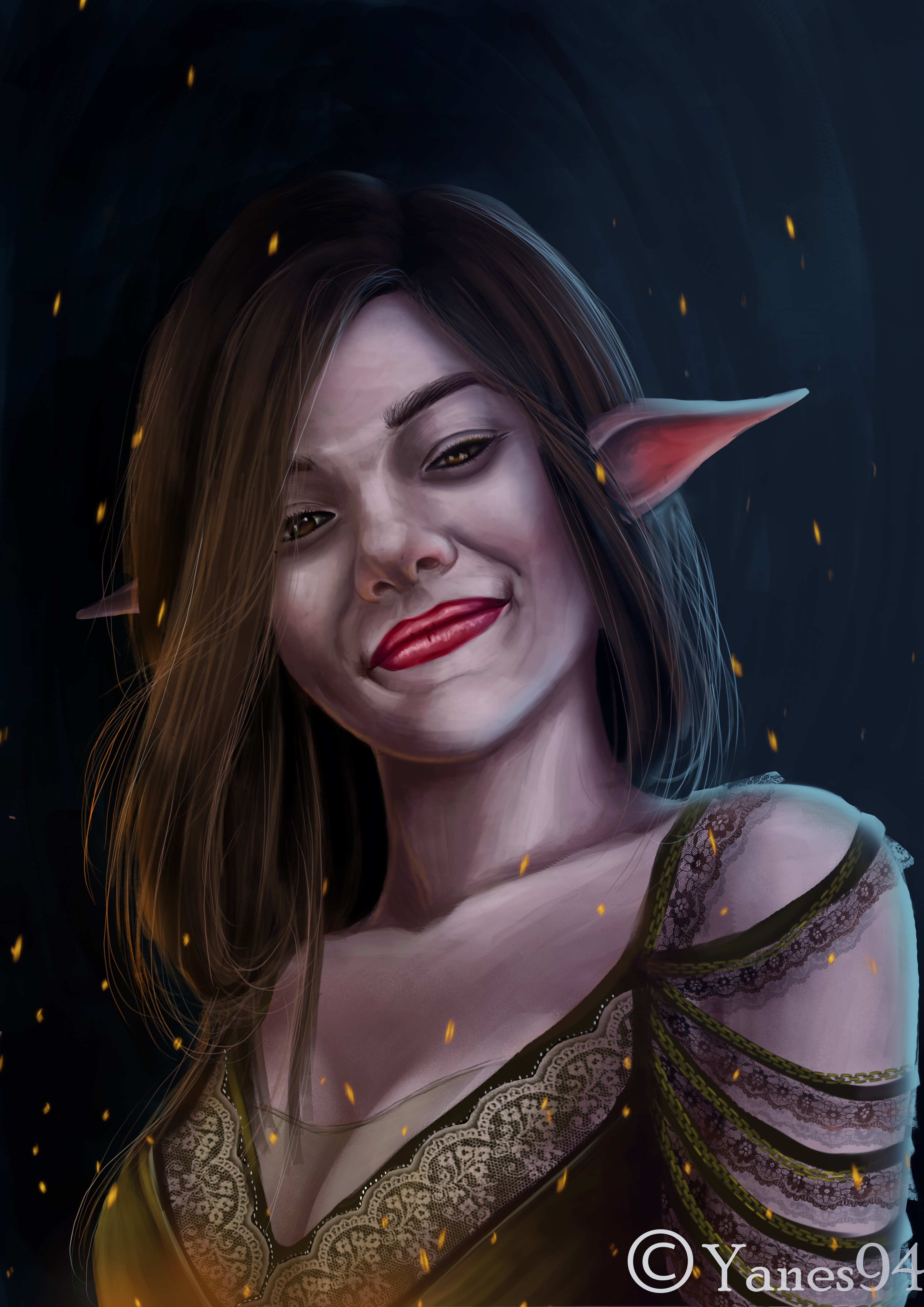 Hello friends how are you?
I was absent for several days, to be realistic I don't know why, it was that there was an Internet signal, but the very stupid did not load anything, nothing, nothing, exactly nothing, that is, he had Internet and at the same time not. Well, I'm going to catch up with the pending things I left.
In the days I was lost [That by the way I am upset about that lol...] I worked on a new drawing, I am trying to make the drawings look more realistic, so I am working on the facial expressions and using a harder brush than normal [instead of the soft one I used before], to get a drawing with a little more detail and that is not so blurred [Hmmm, although that is a good effect, if it is done well as Sakimi achieves in his drawings :)].
As I have been doing in the last days, I work with a stain and then I am modeling so to speak, for no one is a secret that I am learning, so well, that's what mistakes are for. If you see any that could improve or change, do not hesitate to tell me.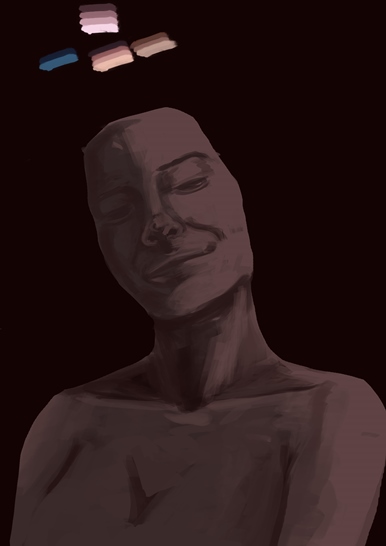 This girl changed a lot of color and many other things as I said before I was modeling it and if I am sincere I was about to throw it away, but I almost stopped doing this and I started doing something else [I was very stressed maybe because of Internet and so many other things that have my head crazy ...], but I thought for a while and said I will continue, you must have some way to improve it.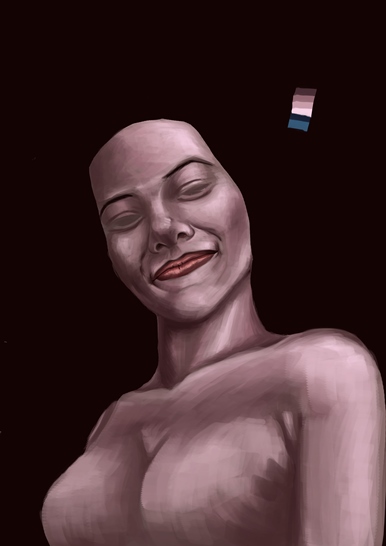 Already at this step, according to me, I improved several things and looked better, so my mood got up a little. In the last two drawings I have made I have been making some designs on the clothes with some lace and some transparencies.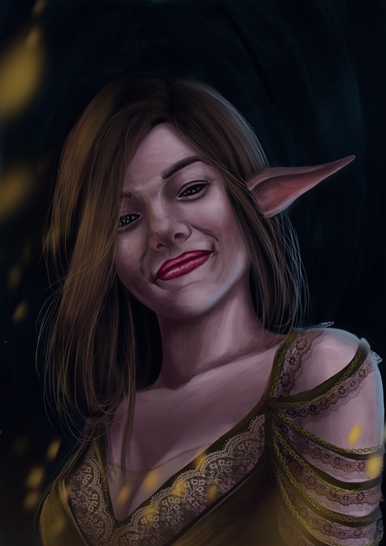 ###
FINAL RESULT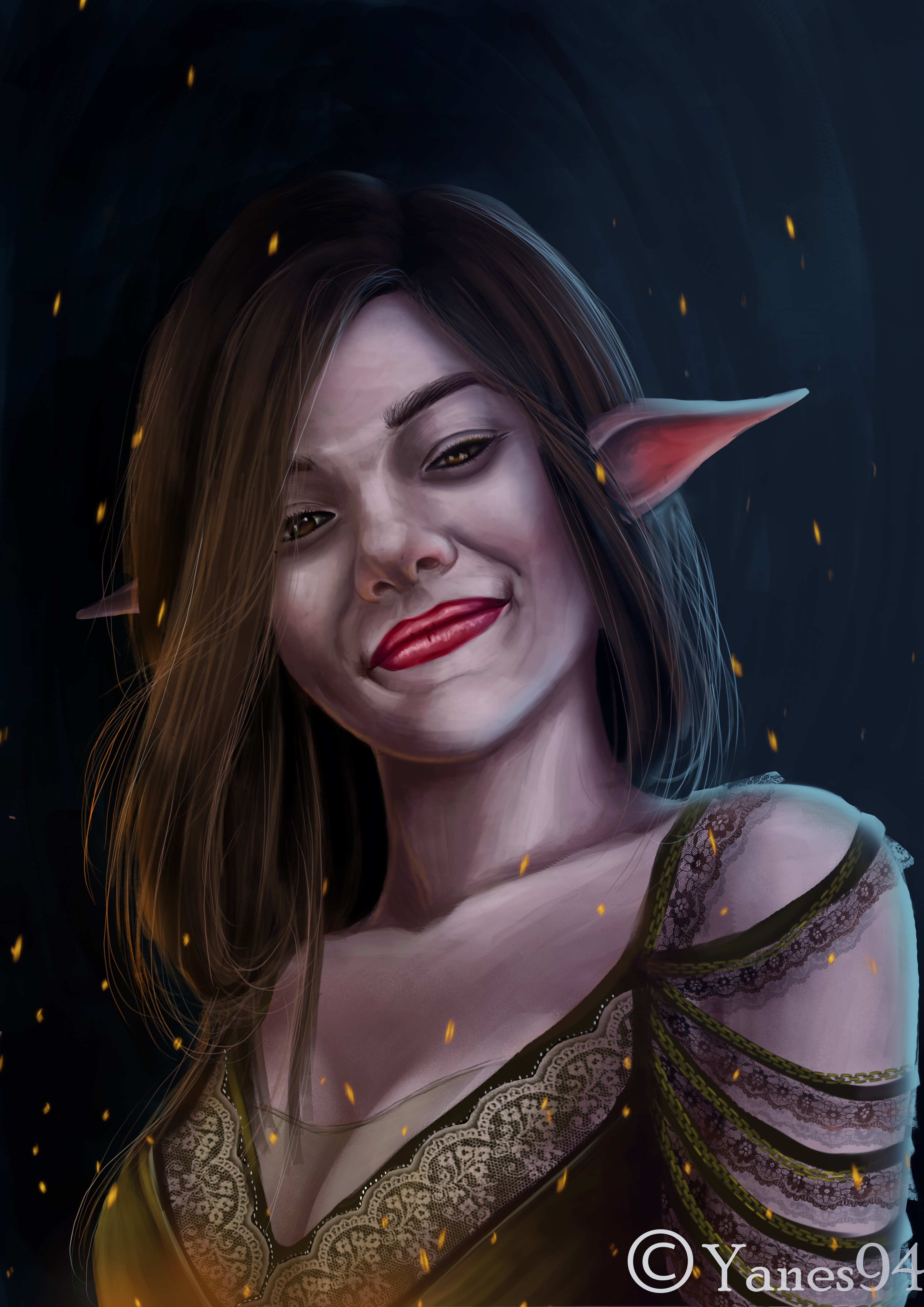 MATERIALS USED:
Laptop
Photoshop
Bamboo Tablet
---
---
Grateful to all of you for seeing and supporting my new work, I would be very happy if you leave me in the comments your opinions and criticisms regarding this style or my work. His criticisms help me to grow and encourage me to work harder to improve my art.
---
---
See you soon dear community, thank you for viewing and supporting my publications. 😜
Copyright @yanes94 - All rights reserved.