---
---
Hello my loves! I hope you are very well! ♡♡♡
There is not so much good news today, because nothing has improved but I think it's great that despite so many problems I can still share what I do. I usually do magic [and I'm not a magician] to be able to publish, many hours invested in a Cyber, but as a friend from Steemit here says that [I really appreciate that girl] --To go ahead and focus on art to continue improving--.
I admit that if I had not done that, I would have gone crazy a long time ago.
---
---
I made the idea of ​​this drawing in my sketchbook, I was thinking of doing something else but in the end I went on the other hand lol.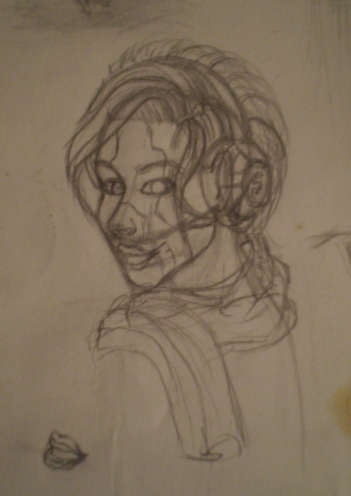 I passed the drawing to PS and made the sketch with some changes, I also chose the colors I was going to use.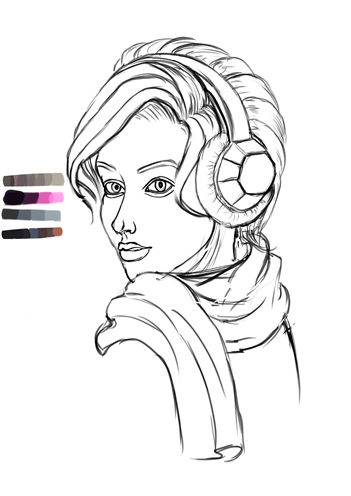 What comes next is to place a base color to the whole drawing, and then start painting.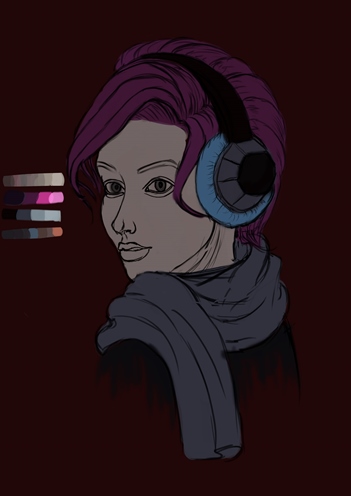 My girl is listening to music so on the playlist I placed some of my favorite songs and made some details to the headphones. She has a scarf, I tried to make some fabrics in it and I placed the lights and shadows to get a better idea of ​​things.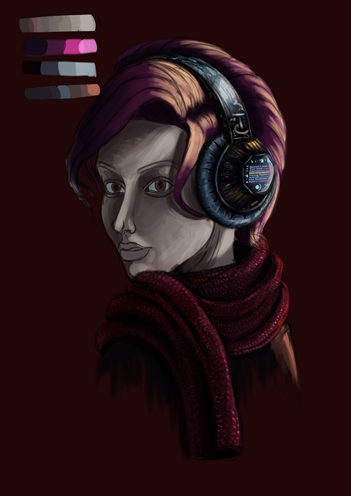 This time I did the hair in a different, but I feel that it looks more natural [I think].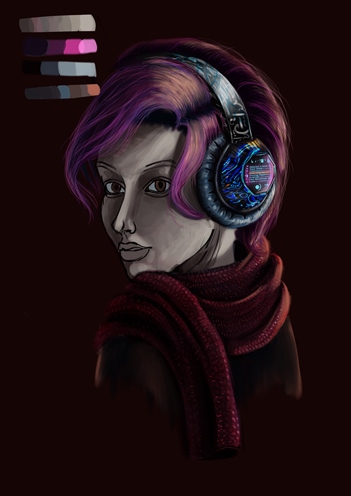 I left the skin for the latter, there are some details that I do not feel well as they were, but I have to improve that next time.
FINAL RESULT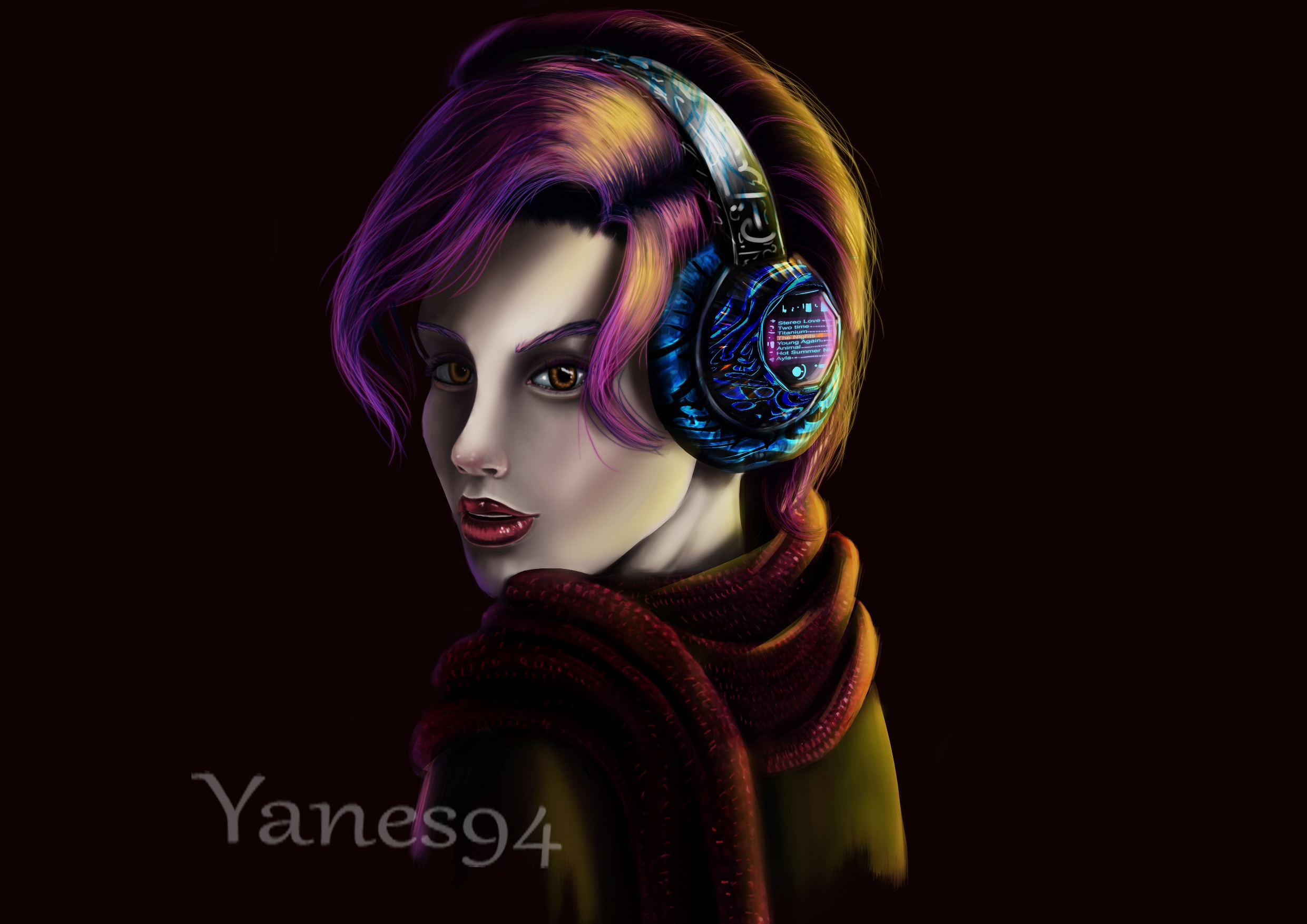 ---
---
MATERIALS USED:
Photoshop
Bamboo Create Tablet
Laptop
---
---
Grateful to all of you for seeing and supporting my new work, I would be very happy if you leave me in the comments your opinions and criticisms regarding this style or my work. His criticisms help me to grow and encourage me to work harder to improve my art.
---
---
See you soon dear community, thank you for viewing and supporting my publications. 😜
Copyright @yanes94 - All rights reserved.