Hello everyone! The design I show you today is inspired by an artist that I like very much, which I have been following for some time. It is called Alvia and it makes very small fantasy animals in a traditional way and they are really beautiful. They are usually dragons, but it does not make them fearsome and fierce but sweet and delicate, with many bright, If you have not seen it yet, look for it on their social networks, I assure you, you will love the wonderful designs it does.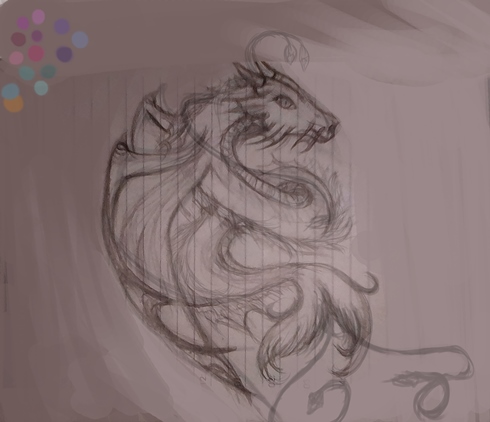 I wanted to make my version inspired by his works, so I made the sketch on a sheet, I planned to do it in traditional [Like Alvia] but the light went out and I had to do it in digital.
Then I took a picture and started working on the sketch I had already made. I edited it a bit and started to put the color.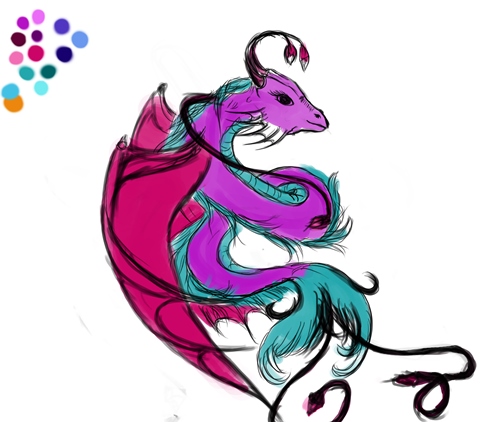 I chose the colors I wanted to use and placed the base on the little dragon.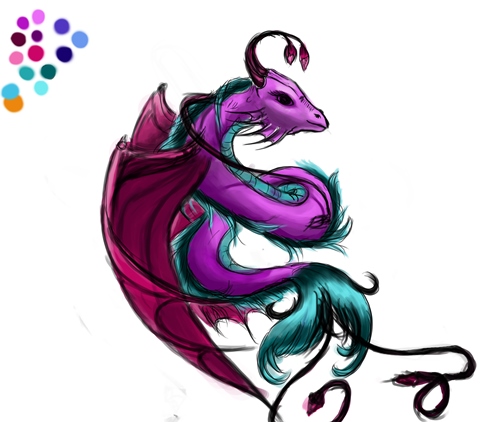 Something I sometimes do when drawing is placing the shadows or giving me an idea of ​​where they will go with the Hue / Saturation tool. That helps a lot to identify the shadows and the lights.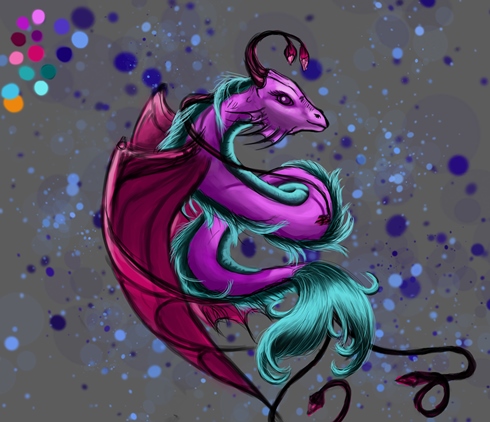 I did several tests for the background but I wanted it to be very feminine, to combine with the dragon [That is supposed to be tender ...], so in the end there were some small moles.
Beyond that, what happens to me difficult, but it is little, how unfortunate is what is happening in Brazil, which has affected many. On the theme of @stef1 of climate change. That fire is terrible for our planet.