![ntopaz-image-0
![normal -s://cdn.steem
itimages.com/DQmeDhu5Z1ohvjaooB5NwoFfn49sSkcN6h6bXXfkaTvnpHn/normal%20-%20copia.jpg)
*80e0260c8)
---
---
Good morning dear Steemians and nTOPAZ community. ♡♡♡
I was working on this illustration for a while and finally I could finish, for this I was inspired... in the love of my life @Wlop and in another concept artist from Brazil called Camila Vielmond, in the near future I want to be Concept Artist and although I still have a lot to learn, I'm working on that.
My work is about an Angel fallen in battle, in my head I had a story that was basically about a war between Angels and Orcs, I like fantasy so I wanted to focus on that and in this battle the Angelita they see on the ground was caught and her enemy cut her wings and then destroy her completely... this work was going to be more complete, I tried to make the scene more complete, the Orc next to her at the moment she cut her wing, but as I said above "I want to be" but still "I am not" Concept Artist, so I could not finish the whole stage and my work remained as you can see.
I hope you like my new job, below you will see the process in image and in a few days you will see the entire process in video. ;)
---
---
To make the sketch of this angel, what I initially wanted to express was sadness and something like tiredness, so I had a hard time looking for how to place it until it seemed fine.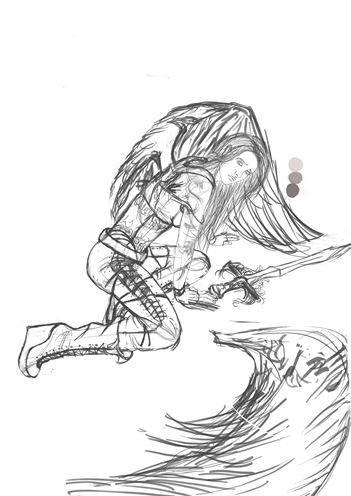 As Wlop and many artists do is start adding values ​​[I had time without starting to draw like this] to later paint.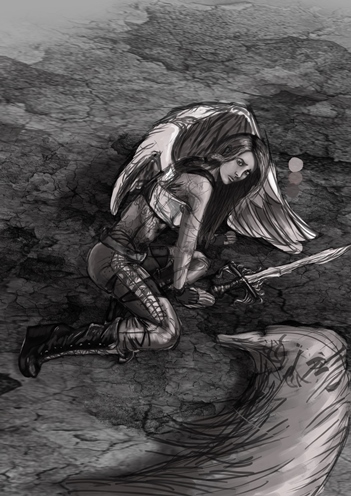 Finding the right skin tone is a bit difficult for me, I was editing and editing, adjusting the Levels and Curves to get skin tone you wanted. The clothes and others just made a base with a layer of Overlay.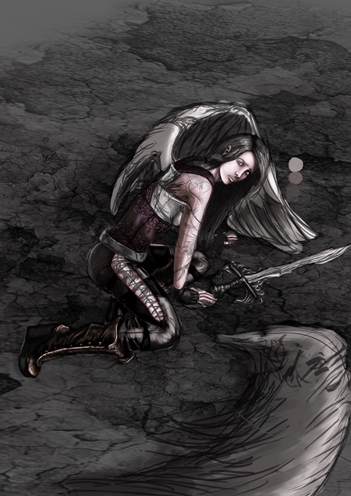 Little by little it was changing the details and hiding the black line. I did the background with a brush that has a textured floor with cracks and for this it seemed fine.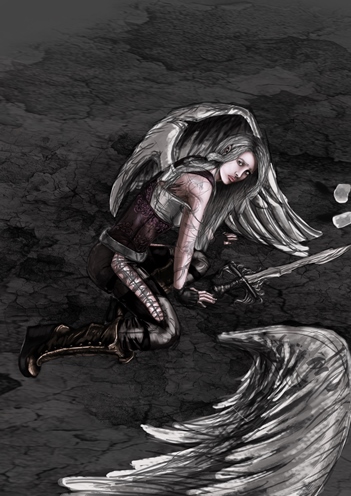 The girl has some tattos that, well in the end they got lost with so much dirt lol. The skin had many changes and the details that I placed on the clothes so that it would not be so basic.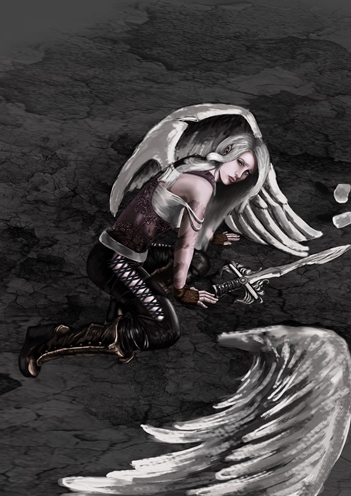 The stage as I said was going to be another but in the end it was in the rain.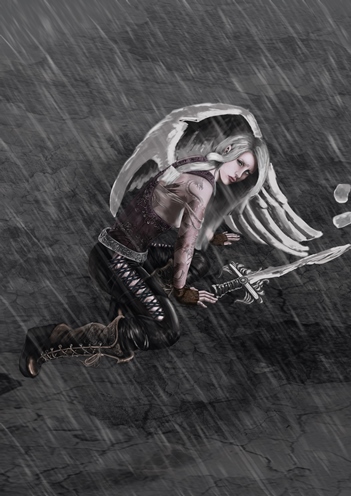 FINAL RESULT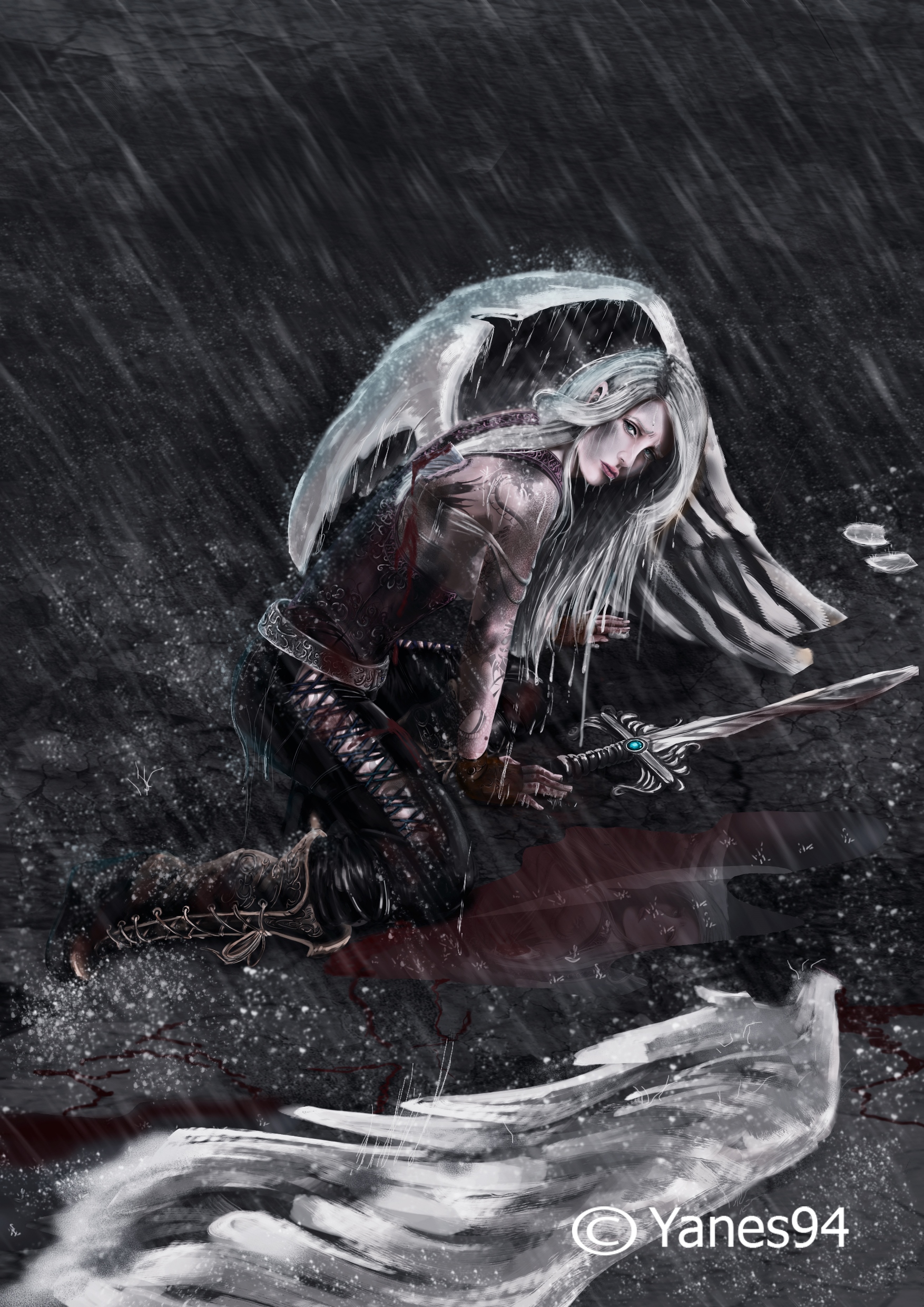 ---
---
MATERIALS USED:
Laptop
Photoshop
Wacom Bamboo Create tablet.
---
---
Grateful to all of you for seeing and supporting my new work, I would be very happy if you leave me in the comments your opinions and criticisms regarding this style or my work. His criticisms help me to grow and encourage me to work harder to improve my art.
---
---
See you soon dear community, thank you for viewing and supporting my publications. 😜
Copyright @yanes94 - All rights reserved.

>