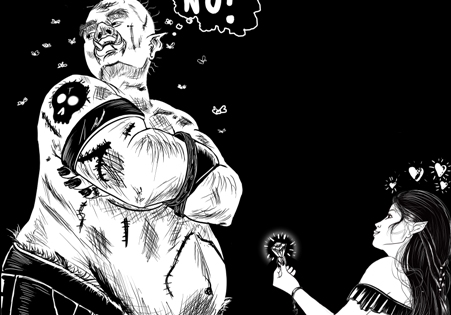 ---
---
Hi, how are you all? Happy new day ♡♡♡!!
For a few months I was waiting for the month of October to come and checking my materials I realized that the ink I used last year had run out and I do not have the money to buy ink since it is very expensive so that made me very sad . To complete when I almost started the #Inktober2019 I had about ten days without anything from the Internet and I didn't even have a chance to download the list.
It's been several days and last night I decided to participate although this time I was not going to use my Rapidograph but the tablet, but I find it very difficult because it is not a secret that my digital lines are not so pretty lol, so I am dedicating myself to try To make them better, I hope that when I finish #Inktober2019 I can make decent lines.
I have decided to start with Day 1 "Ring"
For this I thought of a slightly different marriage proposal, since the one asking for marriage is a pretty girl to a Troll who is a bit stinky among other things, but despite everything he is not happy with this and rejects the proposal, Something a little illogical.
I'm going to catch up with the other days.
---
---
I made the sketch of what I wanted, the position is a bit difficult, but I got something decent. I started with the girl, I really think it was the easiest part.

It looked very white so I was placing a black background and trying not to erase what I had already created, I left a small separation.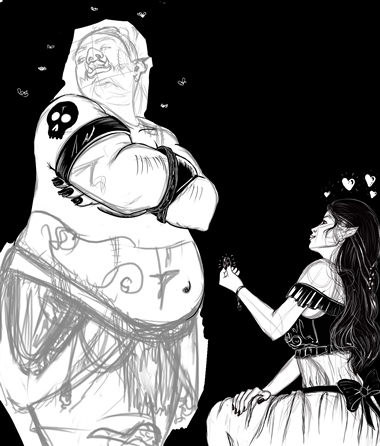 I made some details of the Troll's clothes, at first I placed hair but I remembered the Troll of the @bryan-imhoff [that looks great] that I didn't have much hair, so I took mine to the hairdresser lol.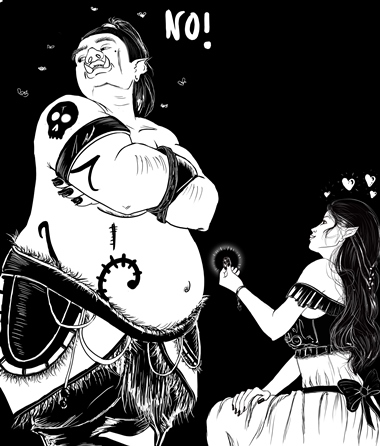 FINAL RESULT
For the end I put some dirty to the Troll, some scars. Oh! And flies can't be missing.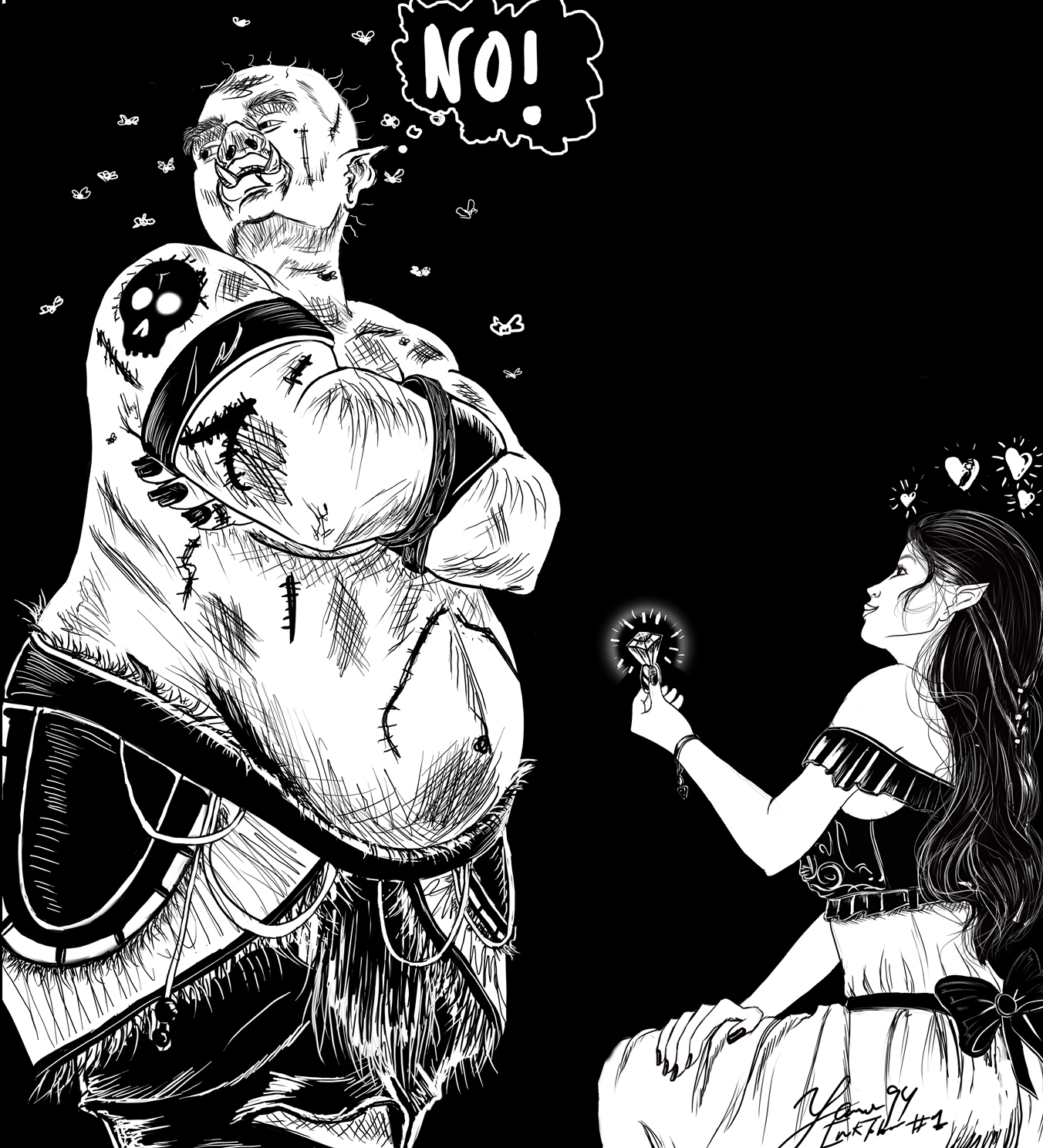 ---
---
MATERIALS USED:
Laptop
Photoshop
Bamboo Tablet
---
---
Grateful to all of you for seeing and supporting my new work, I would be very happy if you leave me in the comments your opinions and criticisms regarding this style or my work. His criticisms help me to grow and encourage me to work harder to improve my art.
---
---
See you soon dear community, thank you for viewing and supporting my publications. 😜
Copyright @yanes94 - All rights reserved.