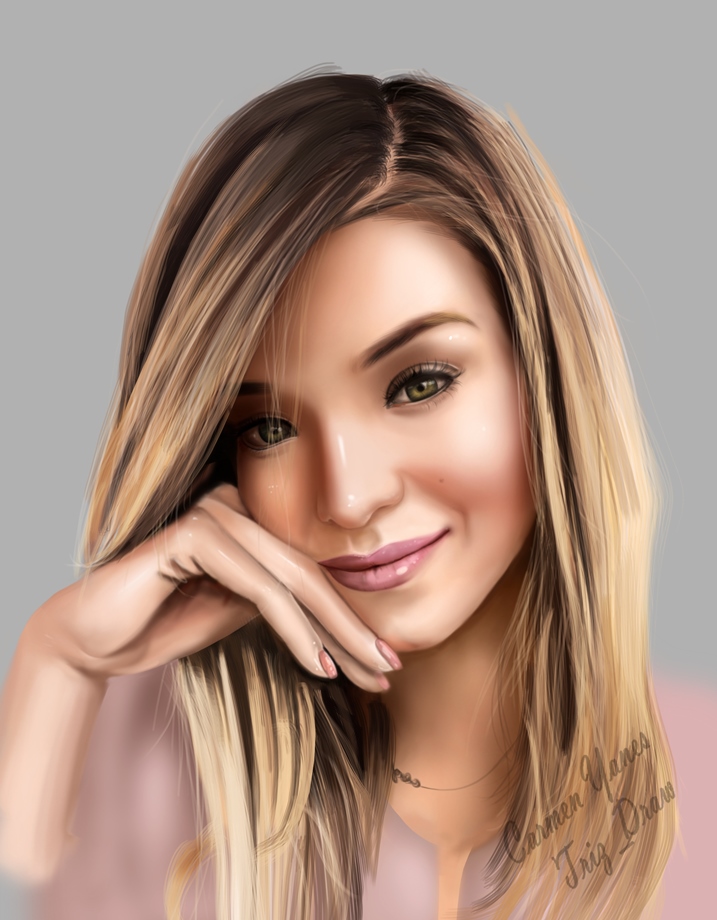 Very good afternoon dear community!!!
She is Andreina Castro, she is a very beautiful and charismatic Venezuelan model and presenter, you can find her at https://www.instagram.com/andreina.castro/, ah… by the way, they find me in #Instagram as Triz_Draw, If you wish and you like my digital art, you can go and support me, I would be very grateful. ;)
I wanted to make a portrait of this beautiful Venezuelan first because of how beautiful she is and that I have seen her on TV for years (Tv, by the way, now we Venezuelans cannot see thanks to the Donkey we have as president "With the forgiveness of Donkeys for the comparison "), anyway… for a long time I wanted to do this portrait but I always put it off until later, until last night I dedicated myself to this and even though I fell asleep and in the morning I had to queue for hours and then when I got to We had no electricity at home… but with all that I was able to finish my work. Yujuuu. XD
I hope you like my new portrait, below some of the images of how I work on it and soon you will be able to see the #SpeedPaint video of this portrait.

For the first step, what I did was look for the colors that resembled Andreina's skin color and after that I began to give brushstrokes, gradually shaping the face.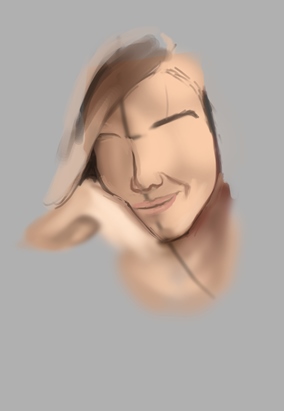 In this part I did the same thing but for the hair that was what I did in addition that I began to give a little more shape to the face.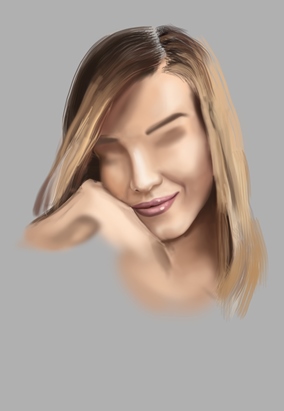 In this part I had already detailed almost everything, both the hand, the face and the hair were almost finished.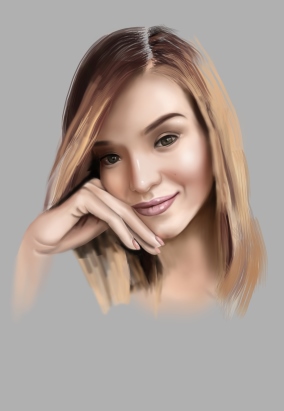 FINAL RESULT
And here, as you can see, I finished my portrait, after finishing the last details so that he looked more like Andreina and that's it!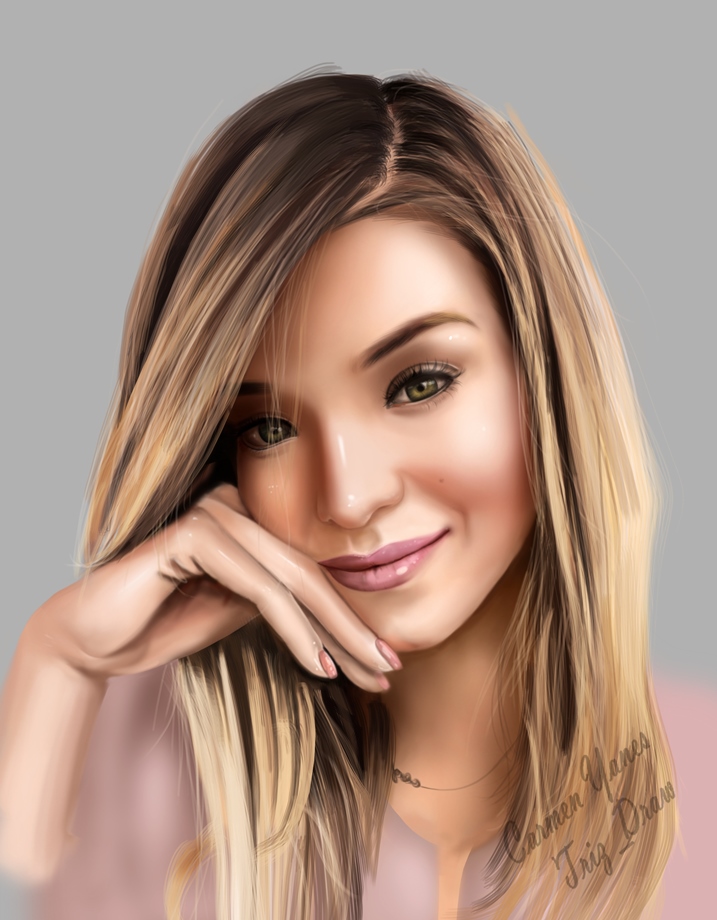 MATERIALS USED:
Laptop
Photoshop
Wacom Bamboo Tablet

Grateful to all of you for seeing and supporting my new work, I would be very happy if you leave me in the comments your opinions and criticisms regarding this style or my work. His criticisms help me to grow and encourage me to work harder to improve my art.

See you soon dear community, thank you for viewing and supporting my publications. 😜
Copyright @yanes94 - All rights reserved.