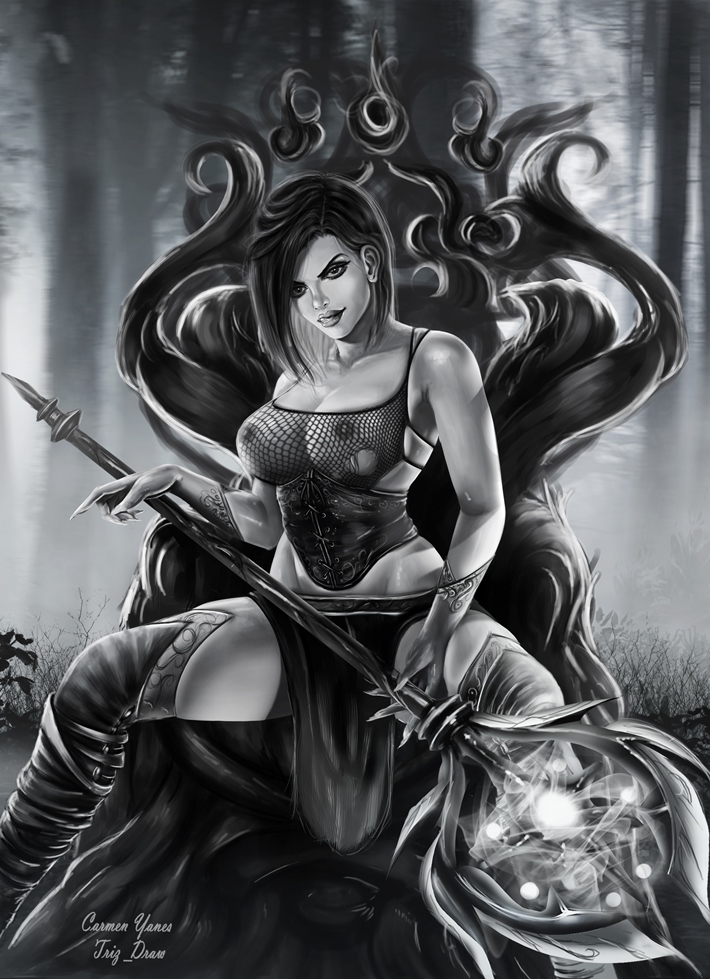 Good morning dear community!!!
I was doing one of the things that I like, I mean the creation of characters and as I had said in the previous post about what I was doing a character for one of the projects I'm working on but again I left it for the moment and I started to design another character.
This time I did another "sorceress" (I think I've been doing a lot of sorceresses lately XD), the truth is that this one is on her throne and in a dark forest which is her home, I was doing my grayscale illustration and then I liked it so much that I wanted to publish it in values... (I love the grayscale illustrations).
This is all for the moment my dear friends, I hope that my new work is to everyone's liking and below I leave you some of the images so that you can see how I did it, perhaps later I will decide to paint and finish this sorceress. ;)

The first step I made the sketch of this idea and then I placed it was just stains, nothing nice lol.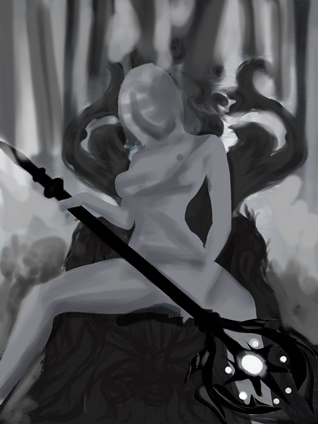 In the next step I worked on the background and detailed the throne and the scepter a little more.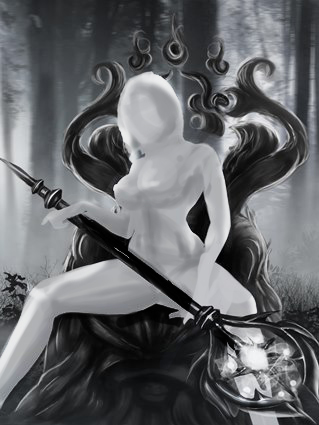 Since that was ready I went for the girl, to whom I made the body and clothes, every detail and design that it has I did, except the mesh that it has on the boobies that I helped myself with a brush that I gave it shape.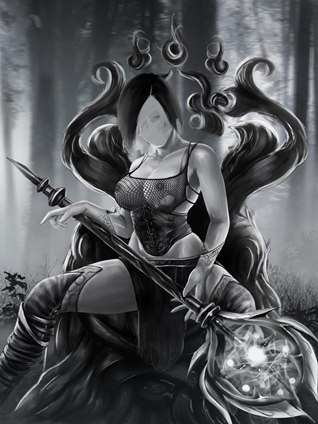 FINAL RESULT
At the end I finished detailing the body and added the face and hair. I made some adjustments and voila... I'm done!!!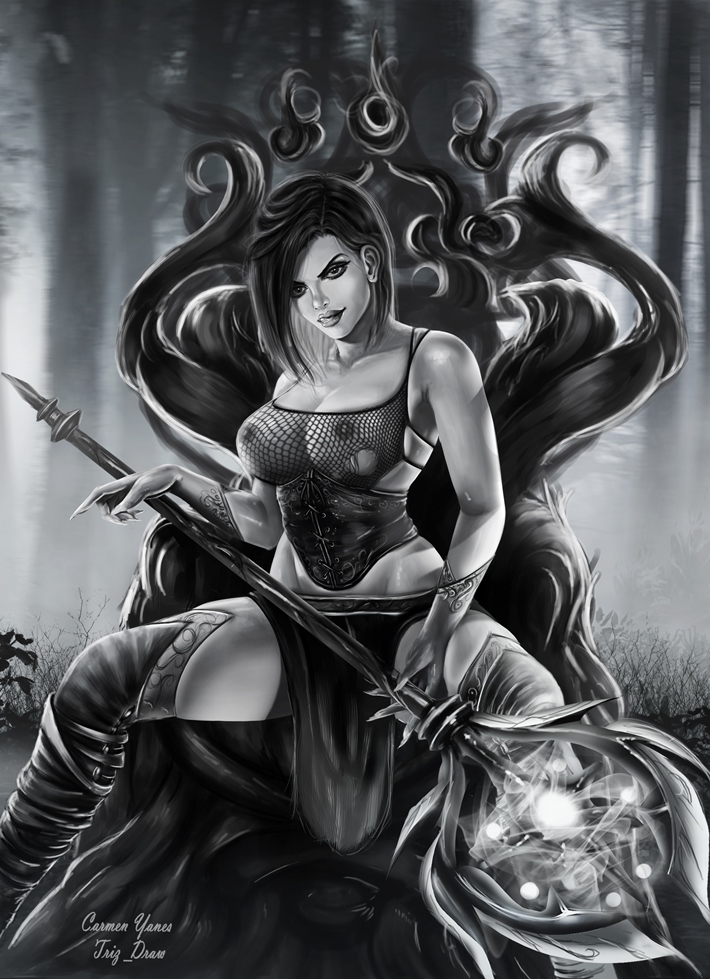 MATERIALS USED:
Laptop
Photoshop
Wacom Bamboo Tablet

Grateful to all of you for seeing and supporting my new work, I would be very happy if you leave me in the comments your opinions and criticisms regarding this style or my work. His criticisms help me to grow and encourage me to work harder to improve my art.

See you soon dear community, thank you for viewing and supporting my publications. 😜
Copyright @yanes94 - All rights reserved.