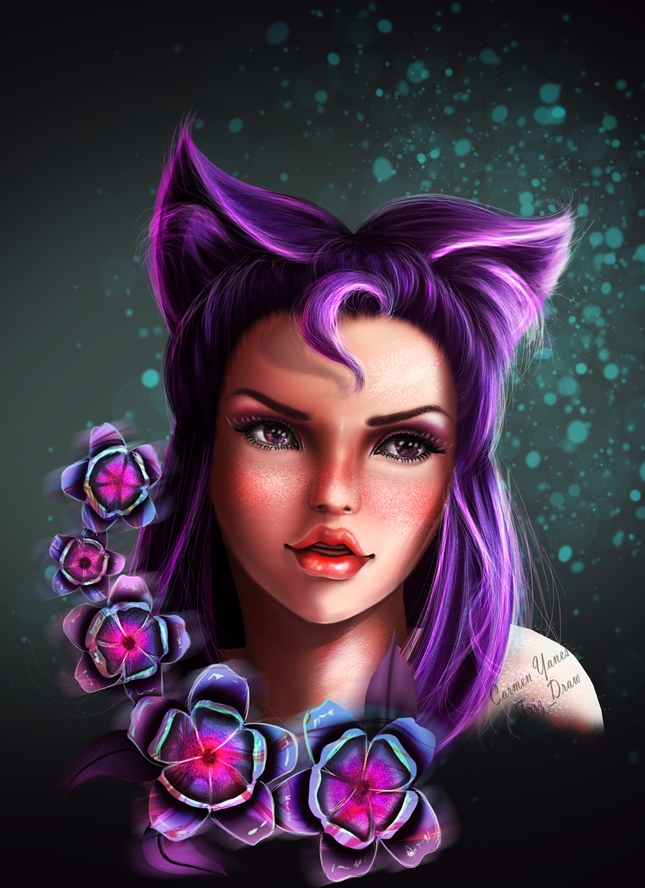 Happy evening dear friends!!!
Many times when making the drawings I make sketches but then I decide to do something else and I put them aside, over time they accumulated in my drawing folder. So, I decided to create a new folder to order them all there. Sometimes I check the folder to see what I can rescue from there lol.
The truth is that I saw many but I decided on this girl, since it seemed easier to me and I have a busy weekend, so I wanted her to give me time to do other things that I have pending.
It was a normal portrait but in the end I decided to turn it into a #Neko portrait since I have a long, long time that I don't do something in this style, I hope you like it and below a few images of how I did this illustration.

For the first step, I had the sketch, although I made some modifications to the old sketch but still kept the same essence.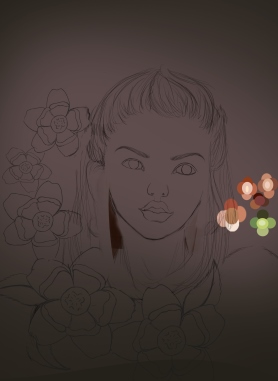 In the second step I already had a large part of the defined drawing and the hair had the base.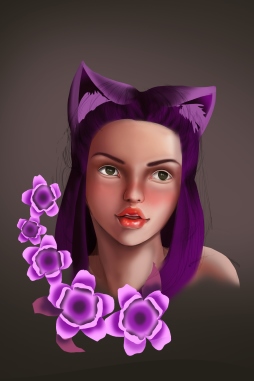 FINAL RESULT
At the end I finished the face, I did the hair (which changed in the process of realization), some other details and highlights. For the flowers I used a previous drawing as a texture and used it in "Overlay" mode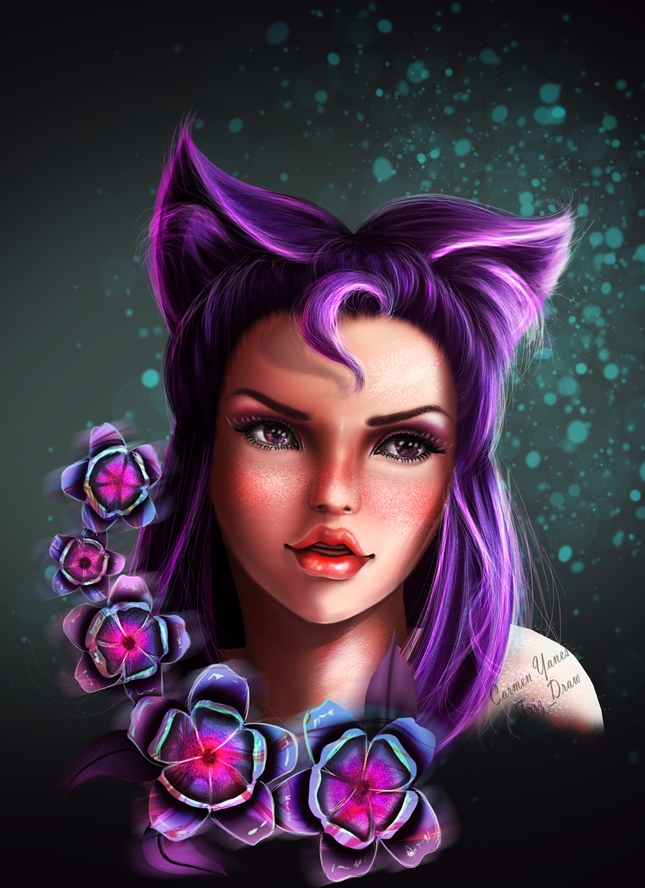 MATERIALS USED:
Laptop
Photoshop
Wacom Bamboo Tablet

Grateful to all of you for seeing and supporting my new work, I would be very happy if you leave me in the comments your opinions and criticisms regarding this style or my work. His criticisms help me to grow and encourage me to work harder to improve my art.

See you soon dear community, thank you for viewing and supporting my publications. 😜
Copyright @yanes94 - All rights reserved.