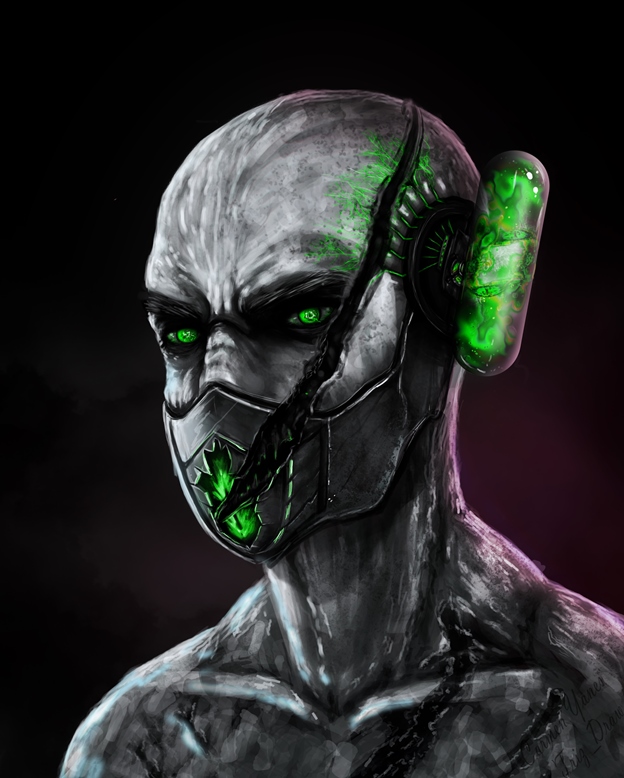 Happy weekend dear community!!!
I was thinking about what to do, I was practically a bit blocked until I decided to make a stain and start to shape it so that on the way it occurred to me what to do, then, after a while I imagined something and started to give it more shape… I was a character of a Zombie, but not the typical slow Zombie that only wants to eat, I wanted more… so, I started writing on a pad the things I wanted or imagined for this character.
I imagined a game with these Zombies, who were basically soldiers killed in combat but brought to life again thanks to a serum created in laboratories, all this financed by some important governments and all to have among their ranks these "not alive" and attacking other countries to obtain that natural wealth from said countries… The same thing that happens today but without Zombie XD, Governments and Politicians FUCK. ;)
I already imagined myself very important for having my name among the credits of said game hehehehe… all this until my son arrived. Yes, my son who came and took me down from that cloud, he told me this verbatim: Mom, if those Zombies are alive thanks to that "Tube in the ear" (that's what he called it lol) what happens if someone bursts that? I think it's glass so even with a small stone it can break… To what I thought, ummmmmm shit… it's true hehehehe these powerful zombie soldiers are no longer as useful because if they are hit right there they automatically return to death, curse hehehehe idea discarded. 
According to my teachers in Concept art, there are more ideas discarded and thrown away than those that remain to become a reality… you must be prepared for a Director to come and say "I don't like that idea", I will return to you ask you to do something again with other things.  That happened to me this time only that it was my son who made me see reason. LOL
Thank you all very much for the support, I hope that at least you find this character interesting. XD

As I mentioned, I started with a stain to give shape and imagine what to do until I had my idea and I was detailing only the face.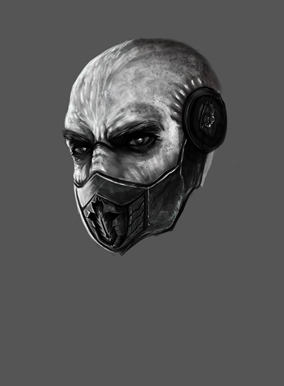 In this part I added the great scar that my character has and I was also working part of his body.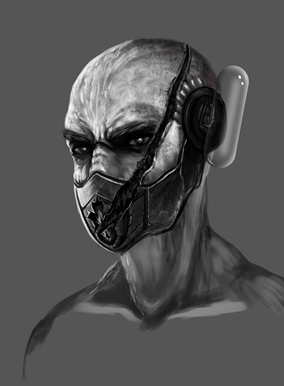 FINAL RESULT
Already in the last part I was giving many brushstrokes to give it that texture on the skin that I was looking for, I added the virus to the intended parts, finished details and lighting and voila… my character was ready to be presented to the community. ;)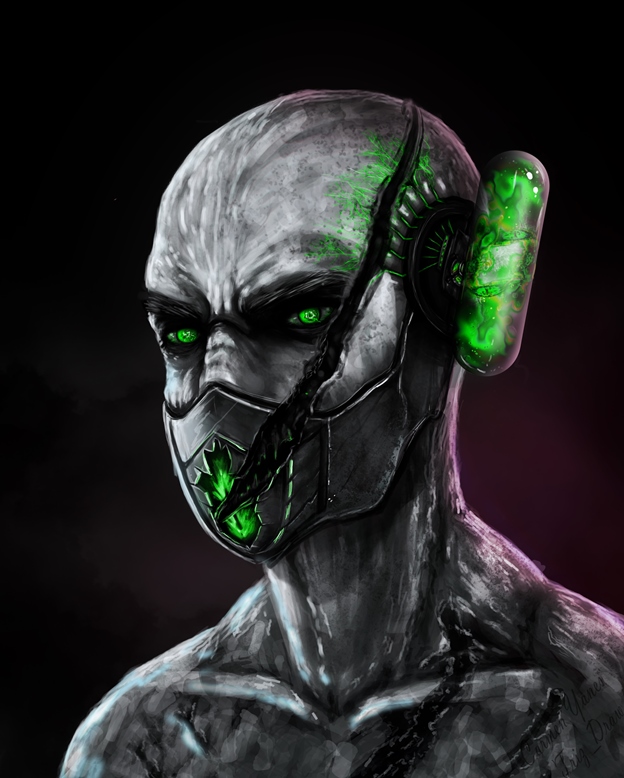 MATERIALS USED:
Laptop
Photoshop
Wacom Bamboo Tablet

Grateful to all of you for seeing and supporting my new work, I would be very happy if you leave me in the comments your opinions and criticisms regarding this style or my work. His criticisms help me to grow and encourage me to work harder to improve my art.

See you soon dear community, thank you for viewing and supporting my publications. 😜
Copyright @yanes94 - All rights reserved.