Hello dear friends of Steem Blockchain, I hope you all are feeling well and enjoying your day. Today I am again sharing my entry for the Splinterlands weekly battle challenge " Theme: SPINEBACK WOLF" which is offered by @splinterlands. This time I am sharing it after so long because I was busy with some other stuff and didn't find enough time to participate in it. You can also participate in this weekly challenge, to know more about how to participate in this challenge visit this link.
THEME: SPINEBACK WOLF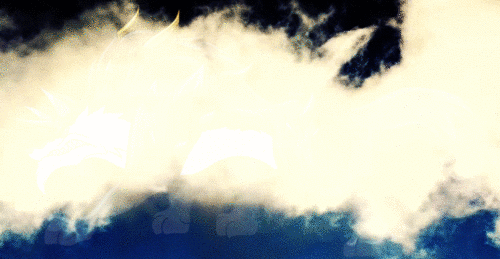 Element: DEATH
Rarity: COMMON
Edition: ALPHA/BETA
ATTACK: MELEE
ABOUT SPINEBACK WOLF
SPINEBACK WOLF is a Common Melee attack Monster from the Death Splinter that costs 5 mana, having 3 health, 1 armor, 6 speed, gives -1 Melee damage and has Reach(Melee attack Monsters with the Reach ability may attack from the second position on the team) ability in the lower level. At the maximum level, it gives -3 melee damage and gains one more ability Thorns.

Battle Lineup And Link
[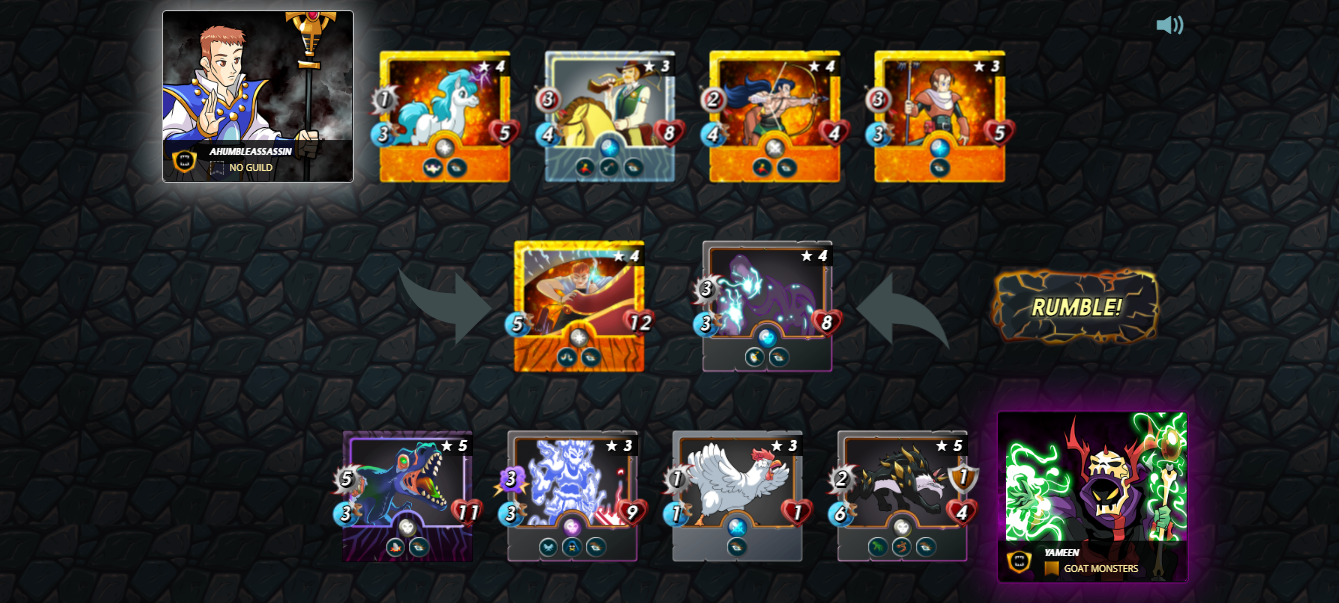 ](https://splinterlands.com?p=battle&id=8589666421dbe7cc0f46cb826c9c30a8065ed700&ref=yameen)
You can watch my battle by clicking on the above 👆 picture
Battle Ruleset And Mana

The ruleset was of Equal Opportunity and Healed Out. The allowed mana was 30 and only two summoners were active Life, and Death.

Battle Summoner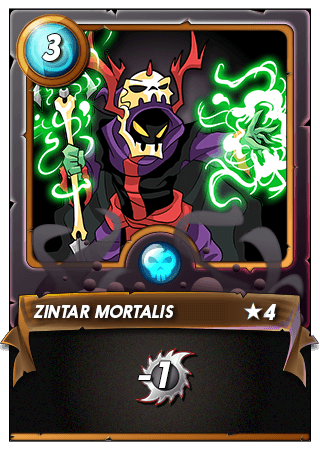 I choose Zintar Mortalis as a Summoner for this battle, which is a beta edition Rare Death Splinter Summoner. I always love to play with this Summoner because I have upgraded it to level 4 and mostly I am using it in my battles. The ability of this summoner is it reduces -1 melee damage of all melee attack monsters in the enemy team. Currently, I have level 4 and soon I will upgrade it to level 5.
1. HAUNTED SPIRIT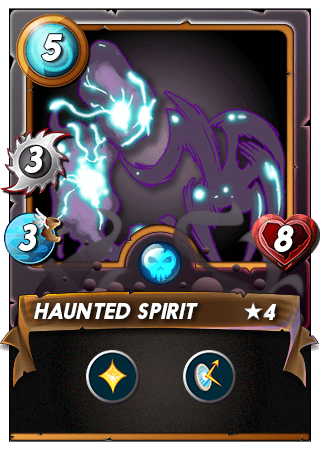 In the first place, I used HAUNTED SPIRIT which is a melee attack rare death monster. Most of the time, I use it in the first position because of its Healing and Reflection abilities. Here I also used it in the first place because of its reflection ability, if the enemy team has magic attack monsters it will do reflection. I have upgraded it to level 4 for the reflection ability.
2. SPINEBACK WOLF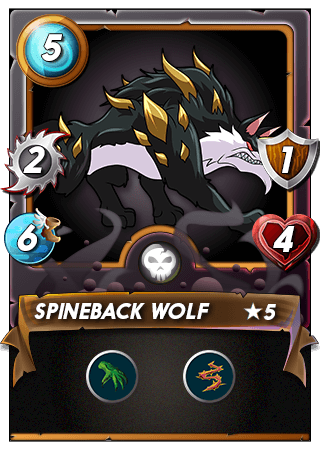 In the second position, I used the theme of weekly challenge SPINEBACK WOLF which is a melee attack common death splinter monster. I used it in the second place because of its Reach ability but the ruleset was of Equal Opportunity so its Reach ability didn't work. I have upgraded it to level 5 for the Thorns ability.
3. FURIOUS CHICKEN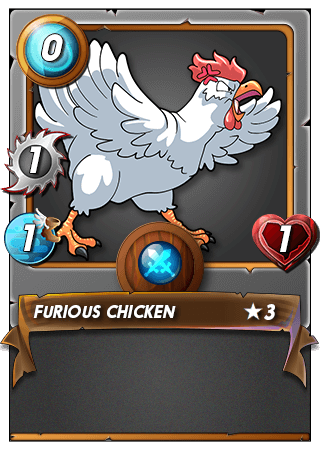 In the third position, I used FURIOUS CHICKEN which is a Rare Neutral Monster. I used it in the third position because of the equal opportunity ruleset for filling one enemy attack. I have upgraded to level 3 for the -1 melee attack.
4. PHANTOM SOLDIER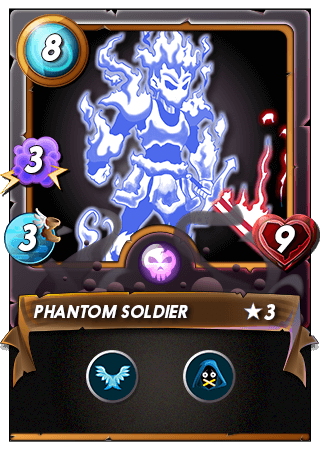 In the fourth position, I used my most loving death monster PHANTOM SOLDIER which is an Epic magic attack monster from the Death Splinter. I love this monster because of its abilities(Flying, Silence) and giving -3 magic attack in level 3. Here I also used it because of the Silence ability and -3 magic attack. The magic attack monsters are those which directly attack the monster's health instead of armor unless there is no change in the rules. I have upgraded it to level 3 for Silence(decrease 1 magic attack of all magic attack monster in the enemy team) ability.
5. UNDEAD REXX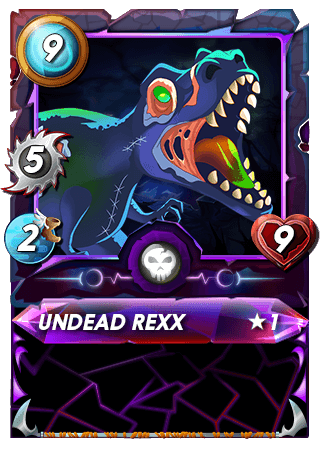 In the fifth position, I used UNDEAD REXX which is a melee attack common Death Splinter monster. It is a very powerful hitter and I really like it because it gives high melee damage and here I also used it for getting Opportunity ability from the battle ruleset. I have upgraded it to level 5 for the Trample ability.

Battle Result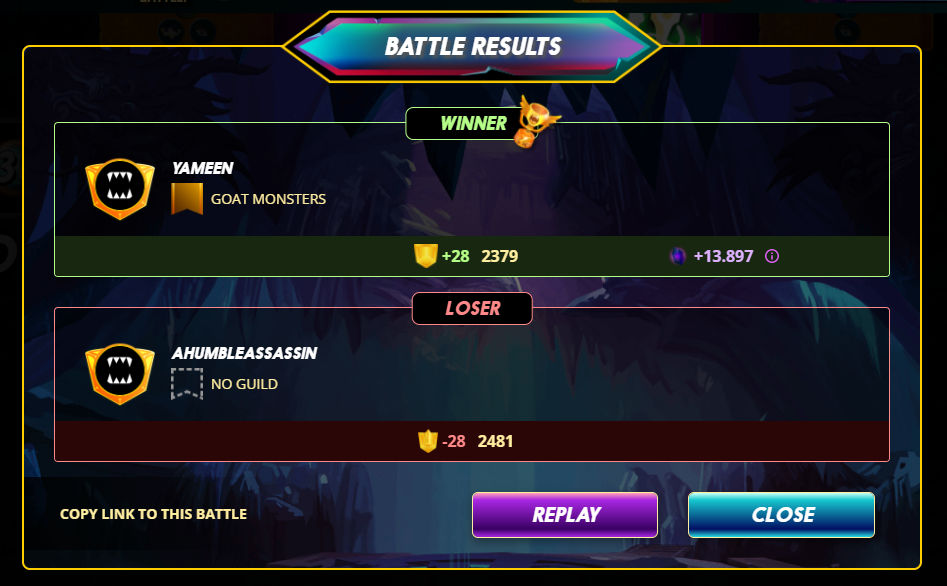 Did your strategy work?
Yes, my strategy worked very well for me especially for using UNDEAD REXX and I won this battle.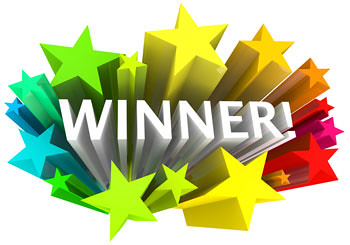 Do you use the SPINEBACK WOLF often? Why or why not?
No, I don't often use SPINEBACK WOLF in my battles because I prefer to use the legendary cards and that works for me well.

JOIN SPLINTERLANDS
If you are new to Splinterlands and want to join, you can join from the below link.
https://splinterlands.com?ref=yameen

If you are a newbie and want to ask something, you are welcome I am always available 🤚 to help you.
All images used in this post are downloaded from the link. You can also download images from it just by entering parameters: card name, edition, and level. For more info check this link.
Thanks in advance If you like my post and show some support.