Hello, beautiful people of Splinterlands, I hope you all are feeling good and enjoying your time in this quarantine. Today I am again sharing my entry for the weekly battle challenge "THEME: JAVELIN THROWER" which is offered by @splinterlands. You can also participate in this weekly challenge, to know more about how to participate in this challenge visit this link.
THEME: JAVELIN THROWER
Element: EARTH
Rarity: RARE
Edition: REWARD
ABOUT: JAVELIN THROWER
JAVELIN THROWER is a Ranged attack Rare Monster from the Earth Splinter. The ranged attack monsters can only attack from distance and are not able to attack frm the front row. It costs 5 mana, gives -2 ranged damage and having piercing(If Melee or Ranged attack damage is in excess of the target's Armor, the remainder will damage the target's Health) ability in the very first level. At the maximum level, it gains one more ability Dodge(Has an increased chance of evading Melee or Ranged attacks).


Battle Lineup And Link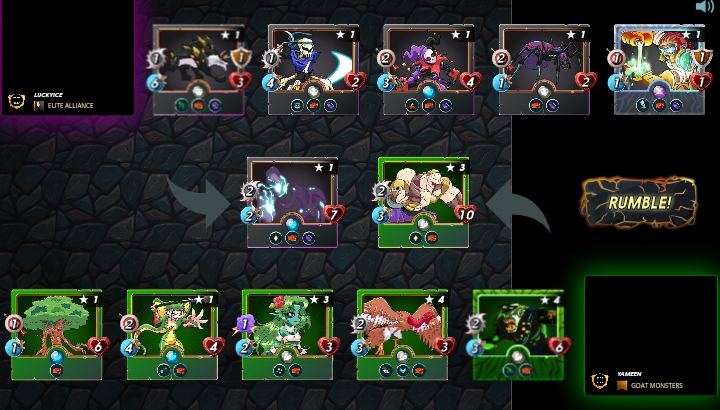 You can watch my battle by clicking on the above 👆 picture
Battle Ruleset


Battle Summoner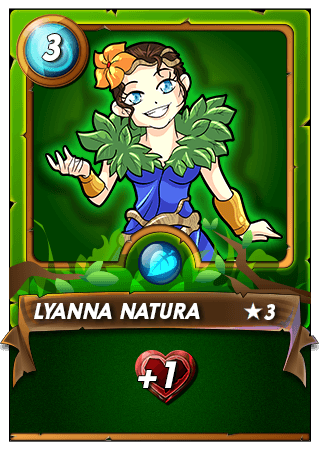 I choose LYANNA NATURA as a Summoner for this battle, which is beta edition Rare Earth Summoner. The ability of this Summoner is that it increases +1 health of all Monsters. I don't play much with this summoner because my earth deck cards are not yet upgraded to my desired level.
1. FLESH GOLEM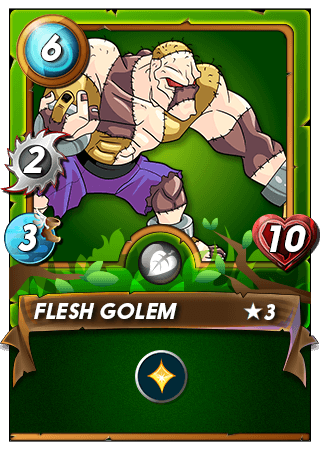 In the first position, I used FLESH GOLEM which is a common Earth Monster. It has a Heal(Restores a portion of the Monster's health each round) ability. I used it in the first position because of its healing ability and 10 health. I have upgraded it to level 3 for the healing ability and brought 5 more cards which will upgrade it to level 4.
2. ORC SERGEANT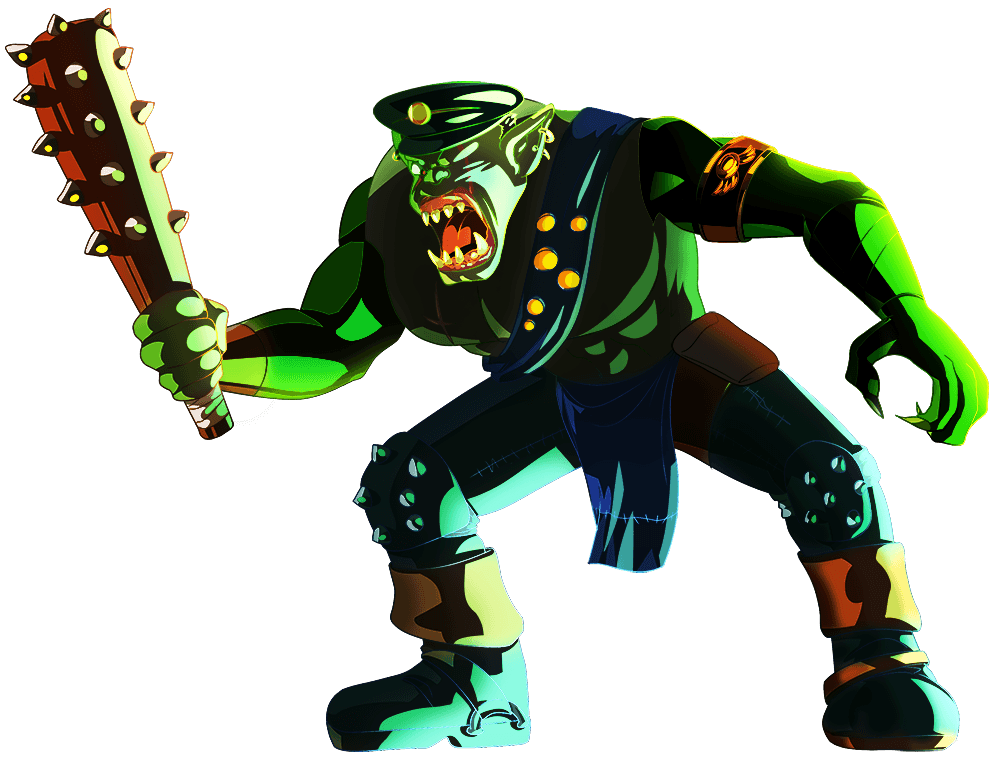 In the second position, I used ORC SERGEANT which is a Melee attack Common Earth Monster. I used it in the second place because It has a Reach(Melee attack Monsters with the Reach ability may attack from the second position on the team) ability. I have upgraded it to level 4 for -2 Melee damage and will upgrade to level 6 for Inspire ability when I level up my summoner to level 5.
3. SCREECHING VULTURE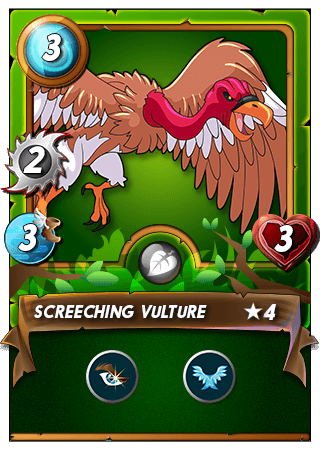 In the third position, I used my most loving Earth Monster SCREECHING VULTURE. I love this monster because of its abilities Flying and Opportunity. I always use it in my battles when I am playing with the earth summoner because of Opportunity(may attack from any position and will target the enemy Monster with the lowest health) ability. I have upgraded it to level 4 for -2 melee damage.
4. WOOD NYMPH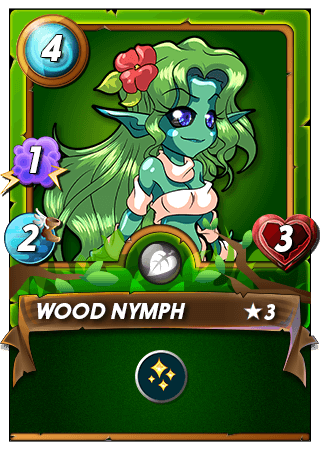 In the fourth position, I used WOOD NYMPH which is a common magic attack Earth Monster. It has a Tank Heal(Restores a portion of the Monster in the first position's health each round) ability. The magic attack Monster directly attacks on health instead of armor unless there is no change in the rules. My strategy was that it will restore the health of Monster in the first position. I have upgraded it to level 3.
5. JAVELIN THROWER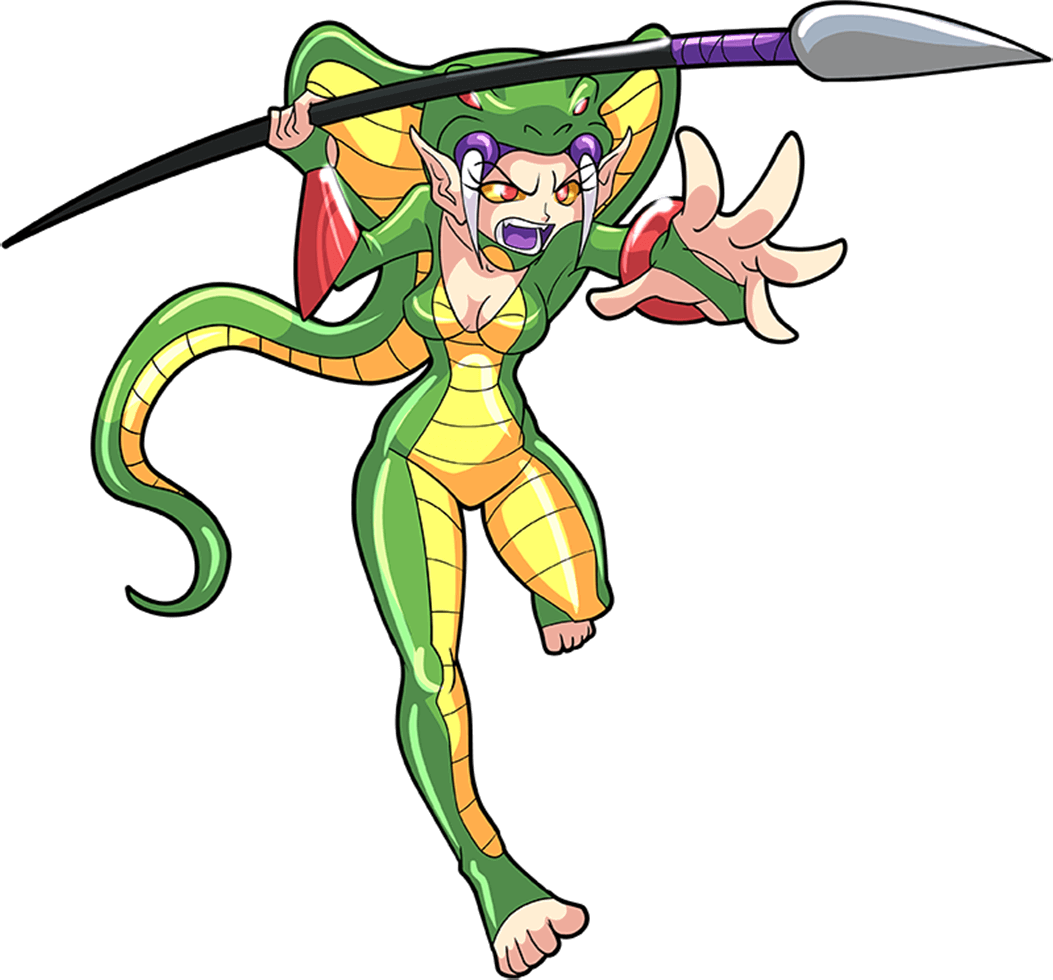 In the fifth position, I used theme of the weekly challengeJAVELIN THROWER. I used it in the fifth position because it is a ranged attack monster and it is better to use it in the last positions. Today I bought one for myself.
7. EARTH ELEMENTAL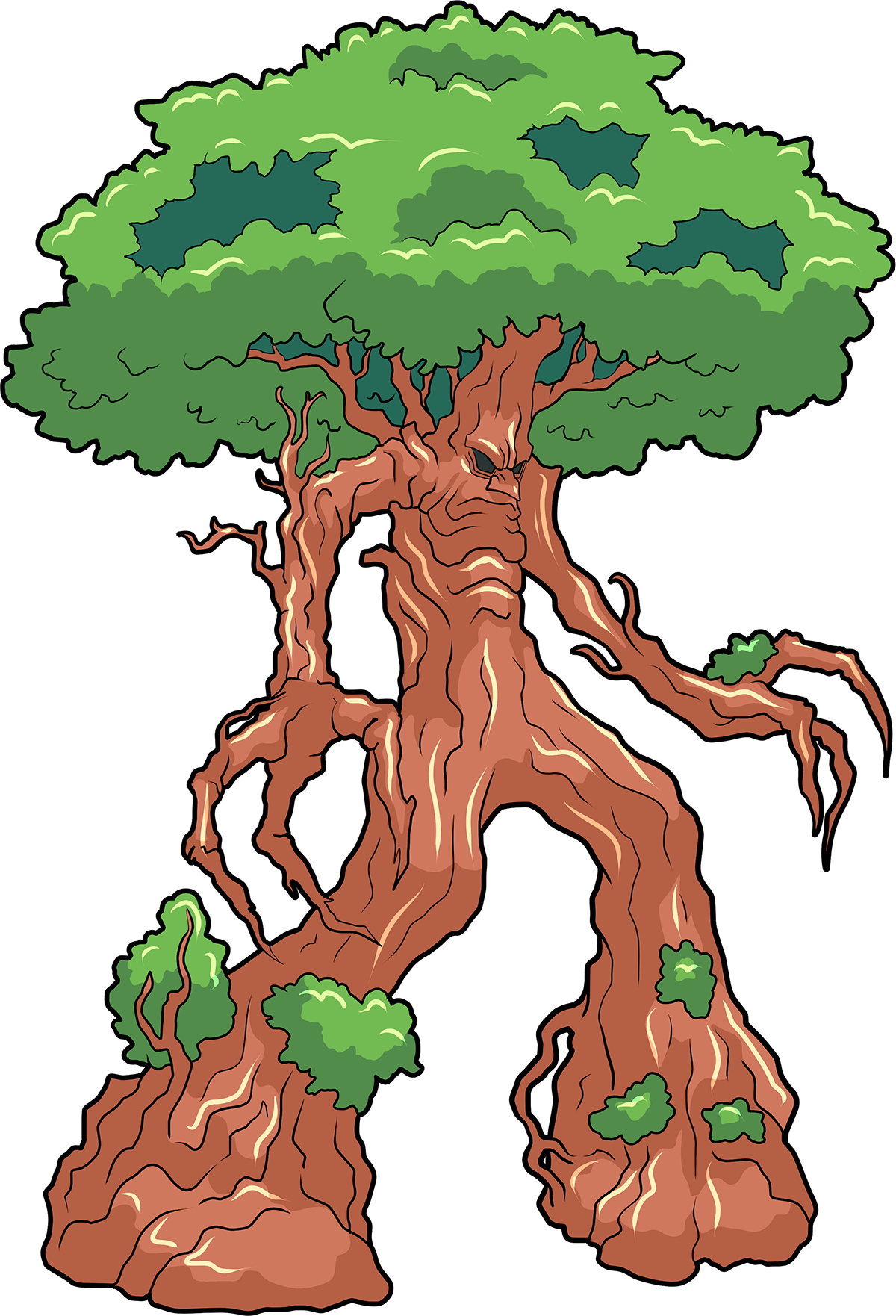 In the last position, I used EARTH ELEMENTAL which is a ranged attack Rare Earth Monster. I also like this monter because costs only 3 mana and at level 4 it gain healing ability and gives -2 ranged damage. I will soon buy level 4.

Did your strategy work?
Some of my strategies didn't worked for me because my opponent had used legendry death summoner Mimosa Nightshade but the victory was still mine. 💪 💪 💪

Do you use the JAVELIN THROWER often? Why or why not?
No, I have never used JAVELIN THROWER in my battles and it was my first experience with this monster. I have seen this monster in other players battles and was planning to buy one but you know I am always late.

JOIN SPLINTERLANDS
If you are new to Splinterlands and want to join, you can join from the below link.
https://splinterlands.com?ref=yameen

If you are a newbie and want to ask something, you are welcome I am always available 🤚 to help you.
All images used in this post are downloaded from thelink. You can also download images from it just by entering parameters: card name, edition, and level. For more info check this link.
Thanks in advance If you like my post and show some support.