---
Feliz y bendecida noche comunidad de #GEMS, nuevamente estoy con ustedes esta noche y les quiero compartir una mascarilla de hidratación profunda a base de aloe vera o sábila y azúcar.
---
Ingredientes // Ingredients:
1 penca de sábila (solo el cristal)
1 cucharada de azúcar
1 aloe leaf (glass only)
1 tablespoon of sugar
---
Se pela la sábila y con una cuchara se extrae el cristal.
---
The aloe is peeled and the crystal is removed with a spoon.
---
El cristal de sábila se lleva a la licuadora con el azúcar y se procesa para obtener una mezcla gelatinosa.
---
The aloe vera crystal is placed in the blender with the sugar and processed to obtain a gelatinous mixture.
---
La mezcla se coloca en un recipiente de vidrio o plástico.
---
The mixture is placed in a glass or plastic container.
---
Se aplica la mezcla al cabello mechón por mechón.
---
The mixture is applied to the hair strand by strand.
---
Una vez aplicada la mezcla en todo el cabello se le coloca un gorro plástico o una bolsa plástica que tenga a la mano.
---
Once the mixture is applied throughout the hair, a plastic cap or a plastic bag that you have on hand is placed on it.
---
Se deja de 30 min a 40 min. Se enjuaga el cabello con agua tibia y luego se procede con el lavado normal del cabello con el shampoo de su preferencia. Finalmente, se seca el cabello con el secador con el fin de ver el maravilloso resultado.
It is left from 30 min to 40 min. The hair is rinsed with lukewarm water and then proceeds with the normal hair washing with the shampoo of your choice. Finally, the hair is blow-dried in order to see the wonderful result.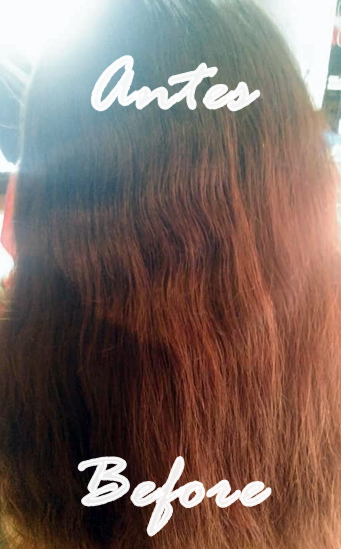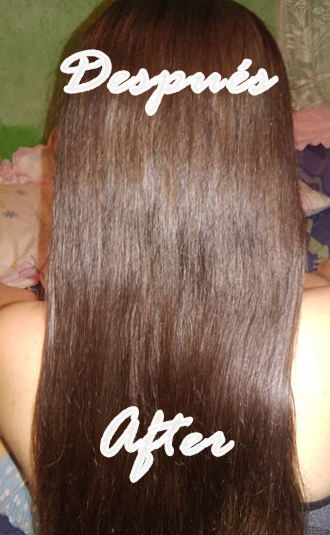 Nota: Se puede usar una (1) vez por semana o cada 8 días para obtener mejores resultados. Para mí ha sido de gran utilidad por cuanto me restaura las puntas quebradizas, me le da brillo y fuerza al cabello. Me despido de ustedes esperando que está receta les sea útil para todos aquellos que quieran darle fuerza y vitalidad en su cabello. Nos vemos en la próxima ocasión mis #hivelovers de esta comunidad. Muchas gracias por su atención y por apoyarme, besos.
Note: May be used one (1) time per week or every 8 days for best results. For me it has been very useful in that it restores brittle ends, gives my hair shine and strength. I say goodbye to you, hoping that this recipe will be useful for all those who want to give their hair strength and vitality. See you next time my #hivelovers from this community. Thank you very much for your attention and for supporting me, kisses.
---
---