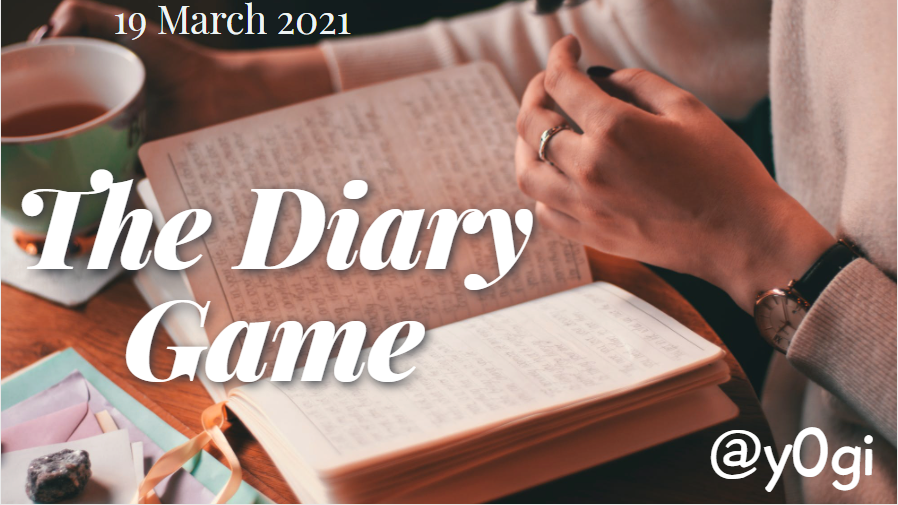 Thumbnail created on snappa.com
Thumbnail created on snappa.com
---
🌞Hi Good Morning Steemians,
Friday with less workload, Let's start with the day I woke up around 9:00 AM in the morning, I woke from the bed and went to brush up my teeth and took bath quickly as I was already late from the meeting, I came back to the room and powered on my laptop and started attending the daily morning sync up meetings, While I was in the meeting my mom came to my room and give me breakfast to have while handing the meetings, I completed my meeting and breakfast as well around 11:15 AM, After the meeting, I started checking emails and WhatsApp messages after replying all of them I visited steemit.com for checking account notifications and posts.
Thumbnail created on snappa.com
---
🌤 Good Afternoon Steemians,
In the afternoon there were several production issues were highlighted from my client-side and even they requested me to schedule a meeting with the team, I called up the concerned developer and had a word with him to fix this issue ASAP, My meeting was scheduled with the team around 3:00 PM in the afternoon, Before the meeting starts I was pushing my development team to fix all the issues ASAP, At 3:00 PM I joined the meeting and discussed all the issues most of the issues were already resolved because we got some time to fix the issues, my client was happy by my performance, We ended up the call around 4:00 PM in the evening, I was so hungry I kept my laptop a side and went to the kitchen to have my lunch.
Thumbnail created on snappa.com
---
🌝Good Evening Steemians,
I completed my lunch around 5:30 PM and continued to work on the pending observations, While I was working I got a call from @ghostfacer99 he was requesting me to join him as he was free chilling at his home, I said let me wind up with my work then I will meet you, My evening meeting started around 6:10 PM I attended both the meeting and I was free around 7:30 PM, I went to @ghostfacer99 house had a word regarding YouTube Vlogging after a long conversation we decided to go for a spin as we have started going for a spin in the night.
We went walking and took a spin of our market it was so tiring, we came back to the house at 9:00 PM, I took some rest at his house and returned back to my house around 9:30 PM in the night, As it was already late for the dinner I went and had my dinner first, After completing the dinner I came back to my room and powered on my laptop to start writing this post and I am very excited to share the same with you all, After finishing up this post and posting in our community, I will be going to sleep so, Good Night Steemian.
🌜Good Night Sweet dreams take care Steemian's, See you all tomorrow🌛
Thumbnail created on snappa.com
---
Cheers🍻
Let's Connect👉 @y0gi😁
Steeming India Community (Member)
Thank You for reading my post

✅My posts & comments are set to power up to 💯%. Your contribution would be very much appreciated.
🤩Excited to see your positive comments.