Hope is what strengthens us in the midst of any adverse situation and leads us to wait in faith. Actually if the human being did not live with hope on something or someone, the population in depression would certainly be alarming but we thank God because there is a people who live hopefully and have put their trust in God.

The Bible shows that throughout history men who lived hopefully in God won great victories.
David was one of them and in Psalm 121: 1-2 we read:
"I will lift my eyes to the mountains;
    Where does my help come from?
 My help comes from Jehovah,
He made the heavens and the earth "(Reina-Valera 1960 (RVR1960)).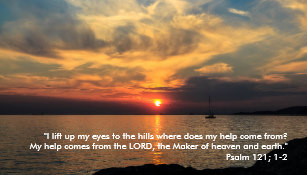 Source
It is evident that David pronounced these words in the midst of very adverse circumstances to his life but that in the midst of that adversity he knew that no mortal could give him relief in those moments, which shows that when we have difficulties and bad times we should not seek comfort in where you should not but should raise your hands to heaven and recognize that it is from God that our help comes.
We have problems or we must not always trust in God because He is pending and keeps us in the midst of the storm. We read in Isaiah 26: 3.
  "You will keep in complete peace the one whose thought in you perseveres; for he has trusted in you."
(Reina-Valera 1960 (RVR1960)).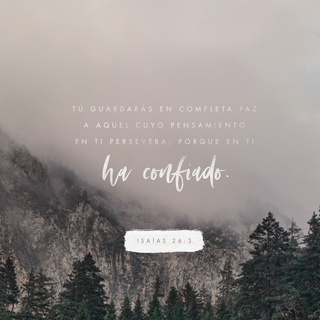 Source
Trust in God generates hope and leads us to reach promises established by God.
So He is willing to wait for us in complete peace even in the worst circumstances.
Because he who waits on God will always have new strength to fight against the opposite currents. We read in Isaiah 40:31
"But those who wait for Jehovah will have new strength; they will raise wings like eagles; they will run, and they will not tire; they will walk, and they will not tire."
(Reina-Valera 1960 (RVR1960)