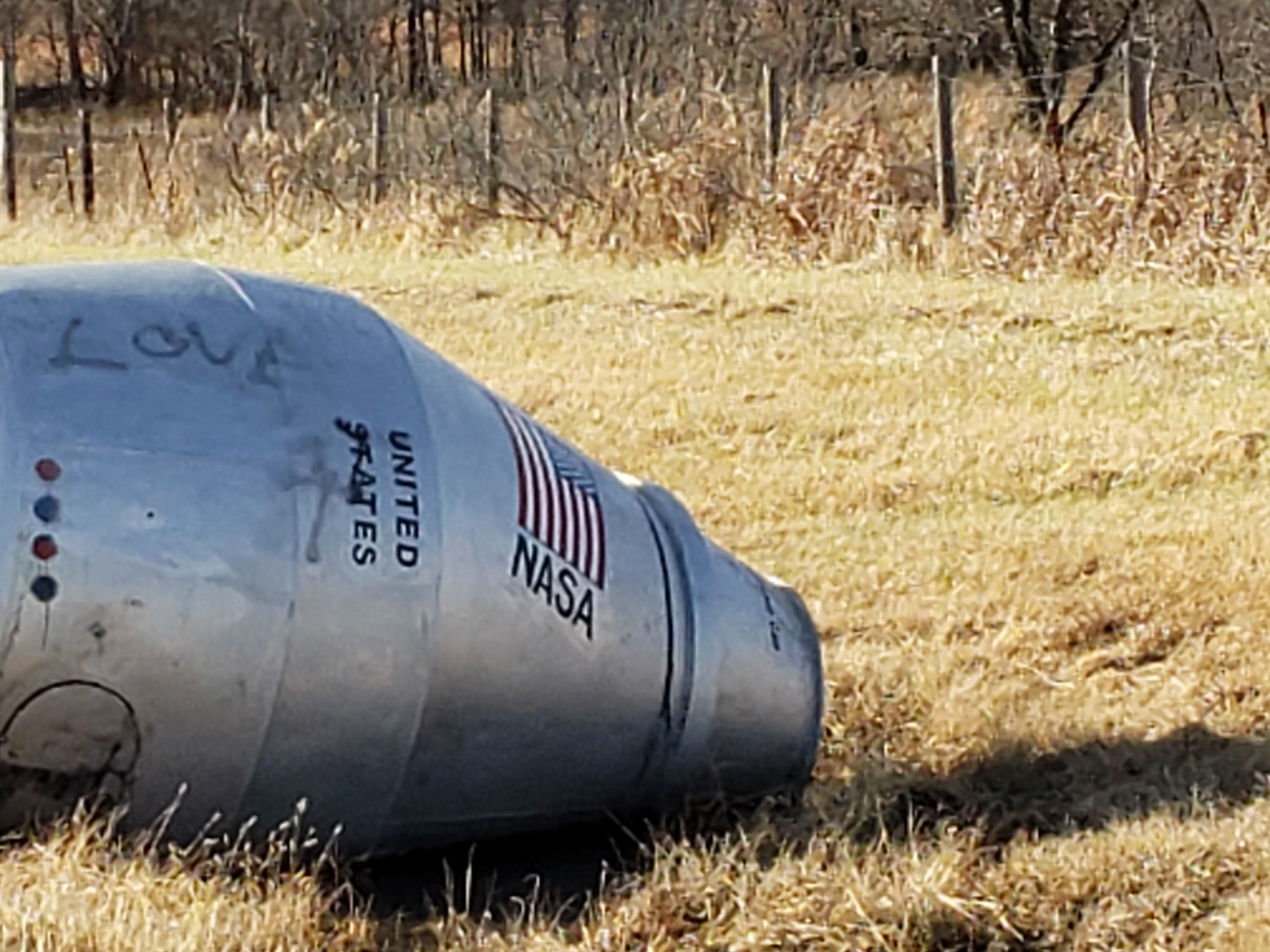 The Winganon Space Capsule. Image was taken with my cellphone.
[//]:# (!steemitworldmap 36.583640 lat -95.651710 long d3scr)
Along County Road 300 you will find a space capsule laying in the ditch. It has been a capsule since 2011. Before that, it was something much simpler with an even more interesting past. Let me take a few moments and tell you a little bit about this piece of iconic history.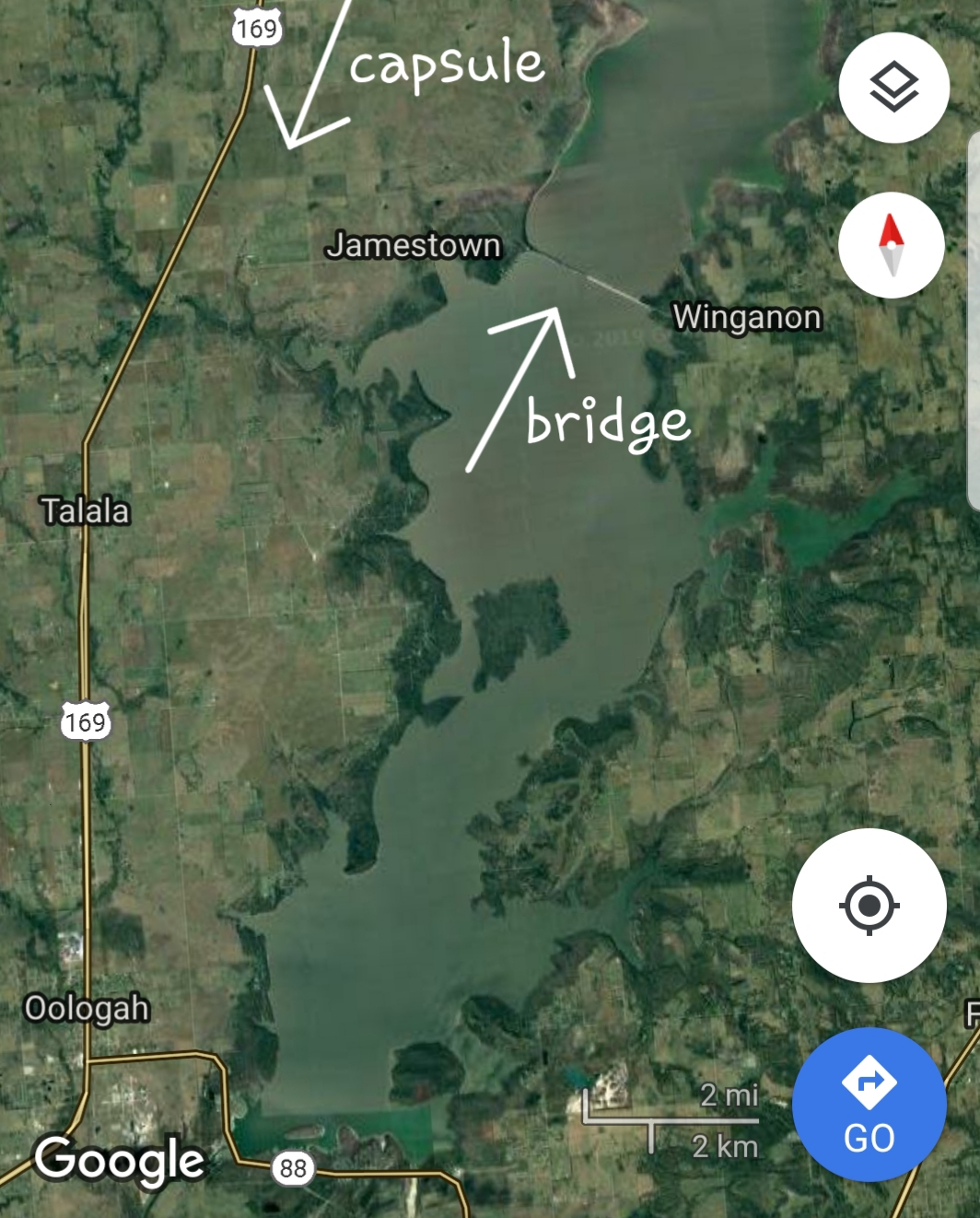 Oolahgah Lake showing location of the bridge and "capsule". Image from Google maps.
Before there was an Oolahgah Lake, there as a huge valley with farmland, but as the community grows there are needs. One of those needs is water so the community got together and built the dam and created a large and beautiful lake. Unfortunately, this caused the towns on either side of the lake to no longer be accessible to each other. So the county built a bridge to cross the middle of this large lake.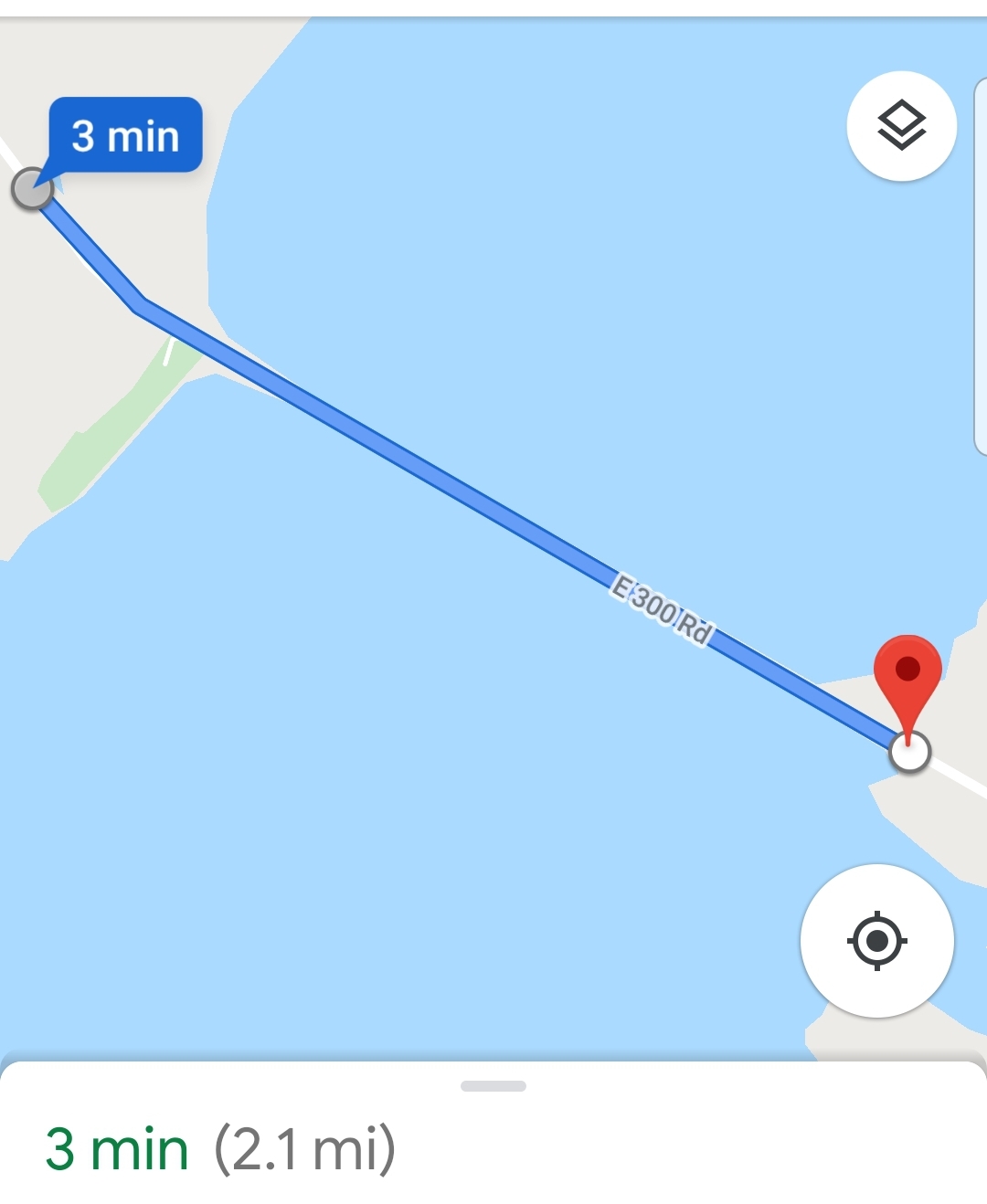 Screenshot of Google Maps showing the 2 mile distance of the bridge.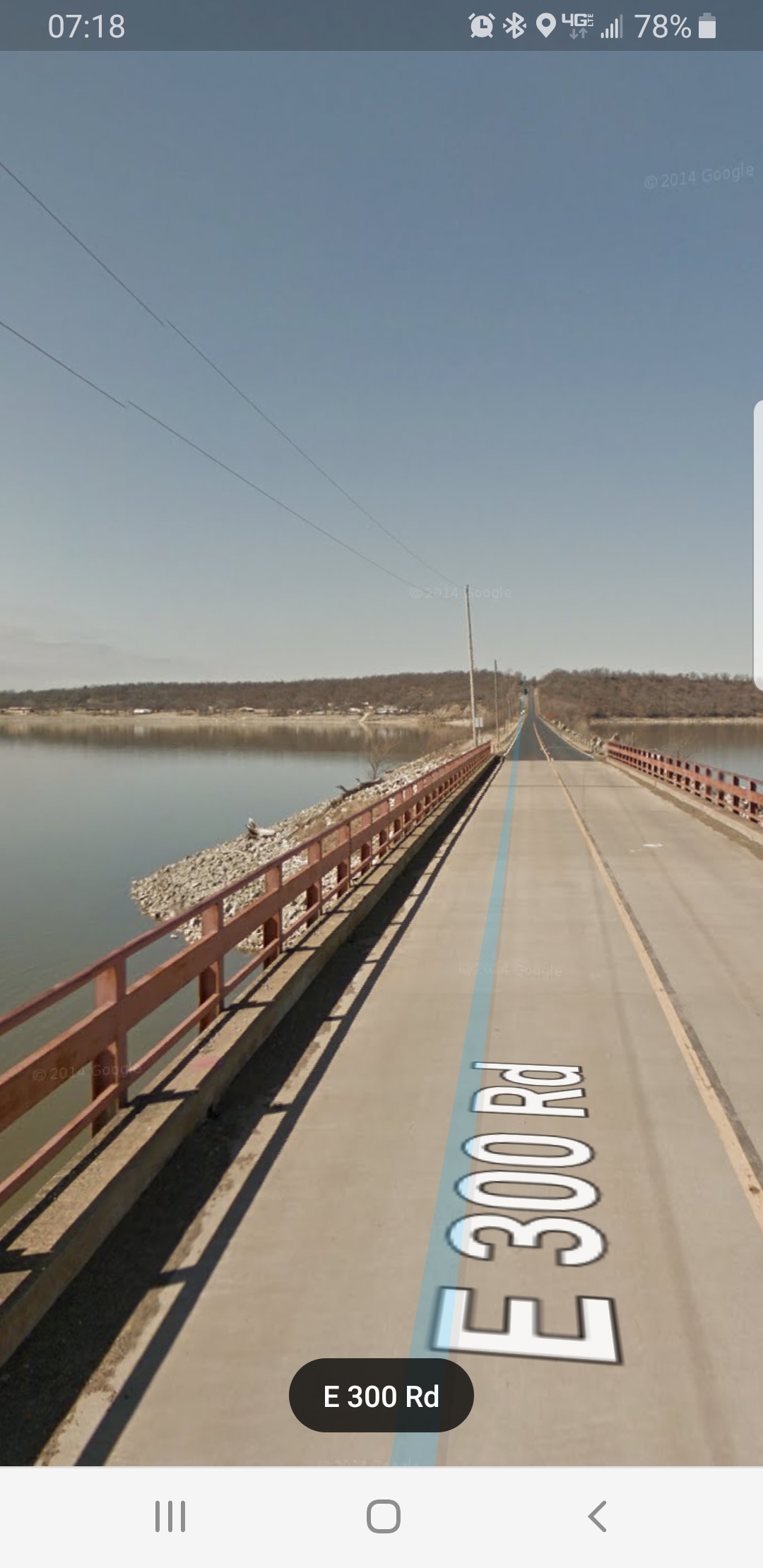 While building the bridge in 1959, one of the MANY cement truck had accidentally rolled off the highway and during the time it took to get the driver to safety and the tow truck arrive, the cement inside the tank had hardened and they were unable to move it. Officials decided to detach the tank from the truck and just leave it where it lay. It became an eyesore due to being a target for graffiti.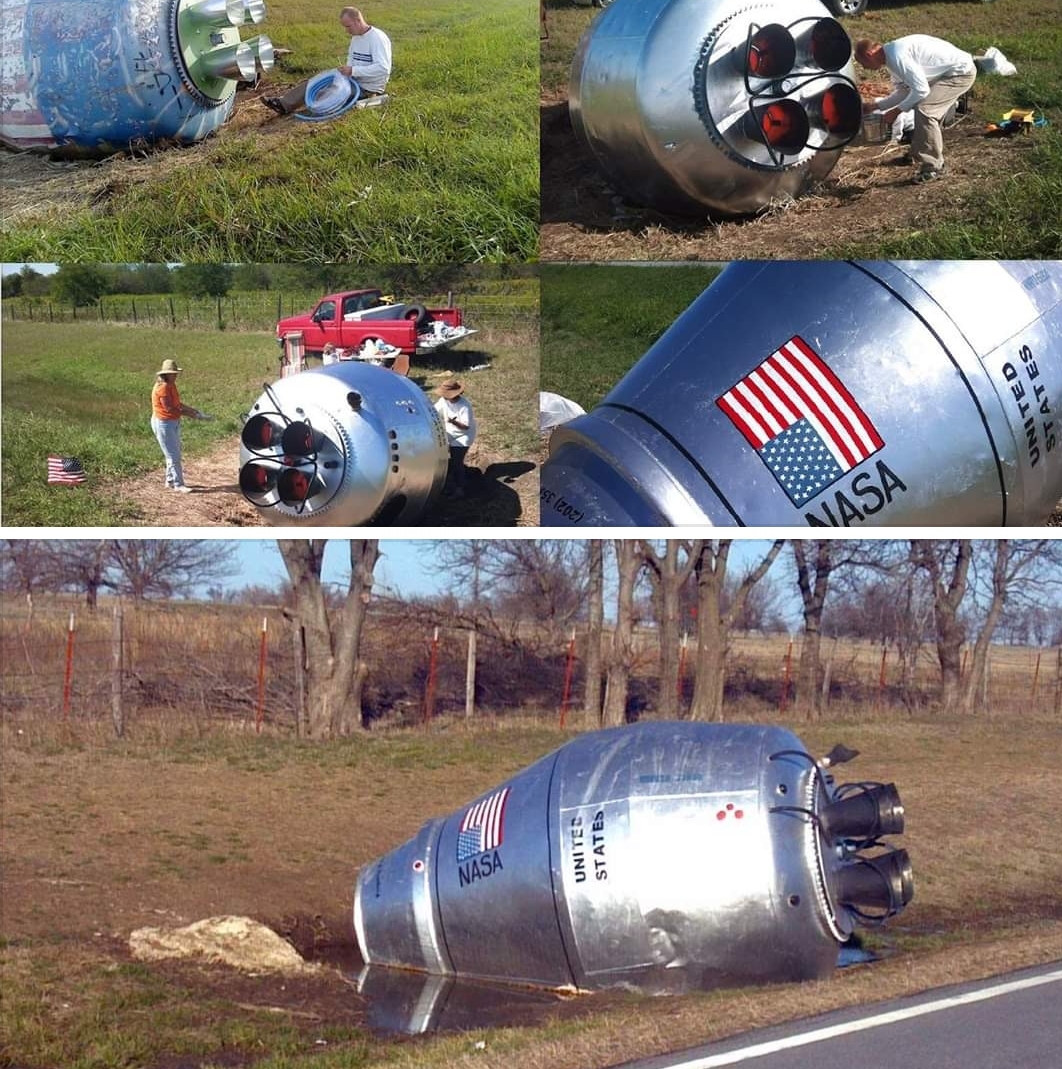 You can find this image on the
Thomas' Facebook page https://m.facebook.com/winganonspacecapsule/
In 2011 Barry and Heather Thomas, local artists, decided to have some fun and create a piece of art that would bring smiles to many travelers and hopefully stop people damaging the piece with graffiti. They used many household items to produce parts of the capsule recreation.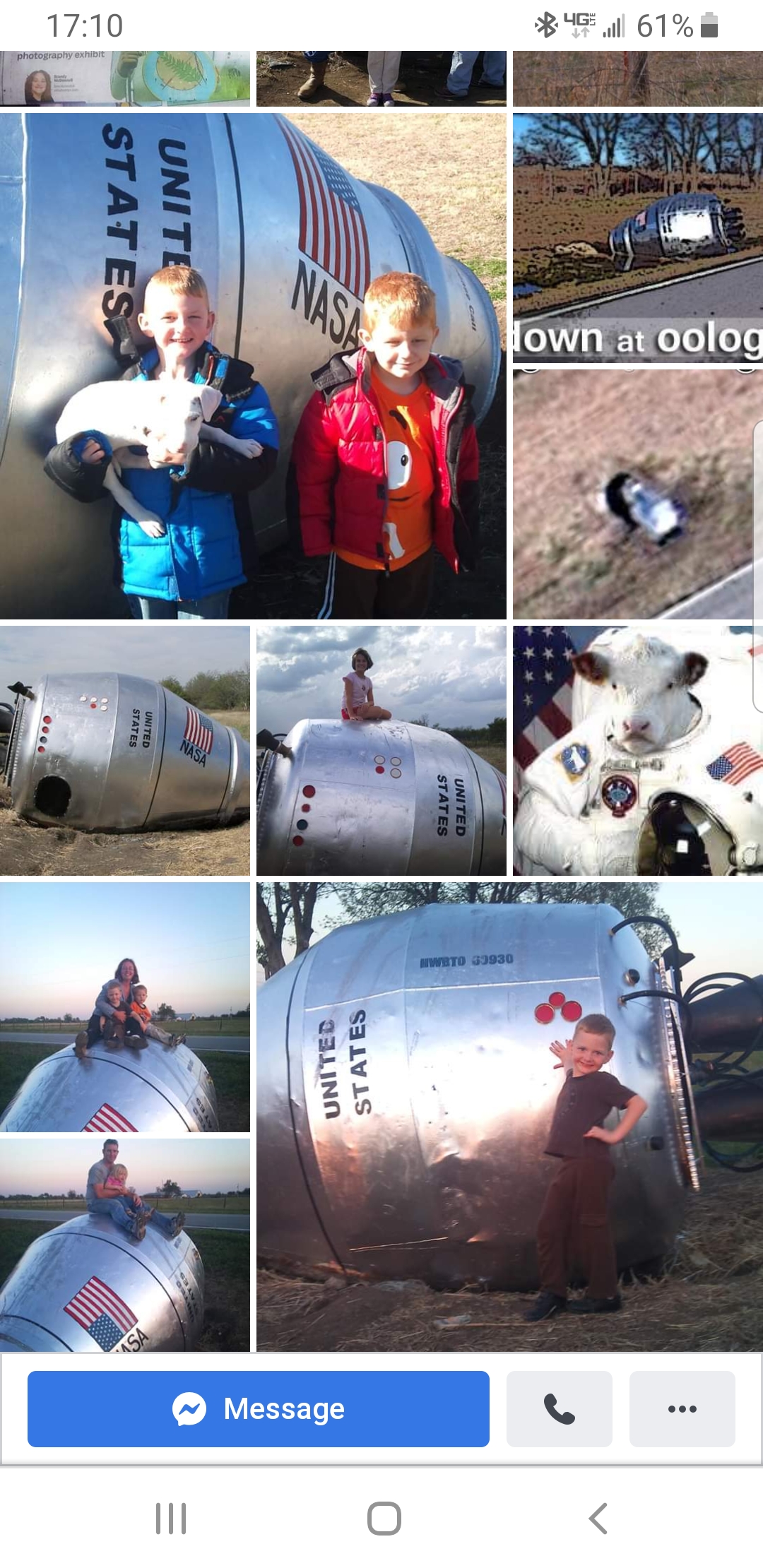 Screenshot taken from the Winganon Space Capsule Facebook page. We have permission via messenger.
Since they finished their creation thousands of people have driven here to see the NASA inspired Winganon Space Capsule. If you would like to view some of the images people have taken with this, you can visit them at:
https://m.facebook.com/winganonspacecapsule/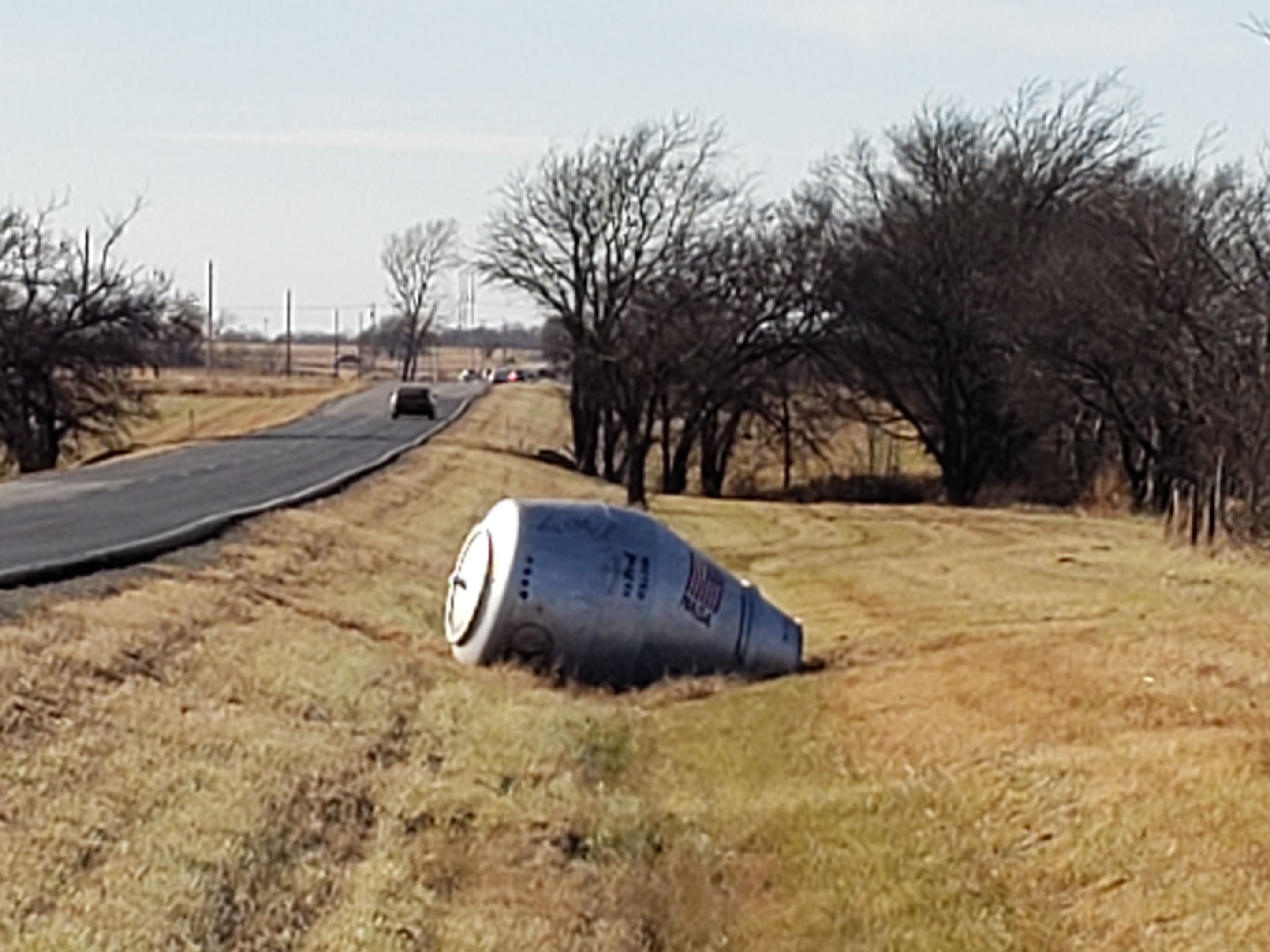 This one of those mini adventures we go on so we can learn more about the counties we visit. Both of us had heard rumors of it, but only recently did we decide to hunt for it on purpose. Thanks so much for traveling with us and remember "Get out and live life outside your box."
---

source.

Thank you @medro-martin for this artwork!

Thank you @penderis for this artwork!

Thank you @enginewitty for this artwork!

Thank you @medro-martin for this artwork!


Click the banner to to go the Steem Terminal