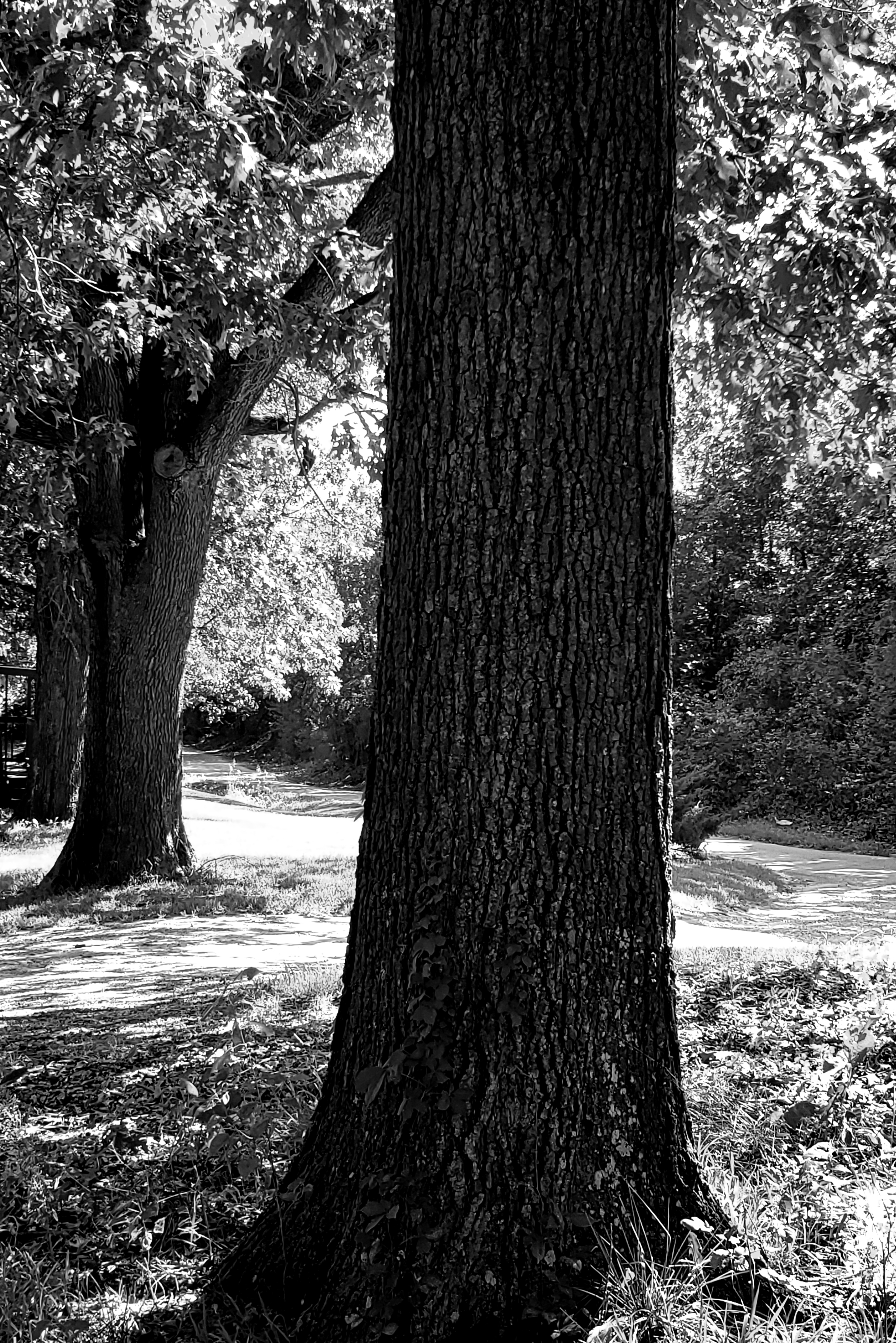 Image was taken by myself on my cellphone.
I have been working to get back to posting daily, but it seems to always be on @heyhaveyamet, @steemterminal, or the new @steem-aide accounts, but never on here. So I decided I was going to give in and do #monochromemonday which was created by @old-Guy-photos; then I realized it was @old-Guy-photos #treetuesday. So, gonna do two things at once today.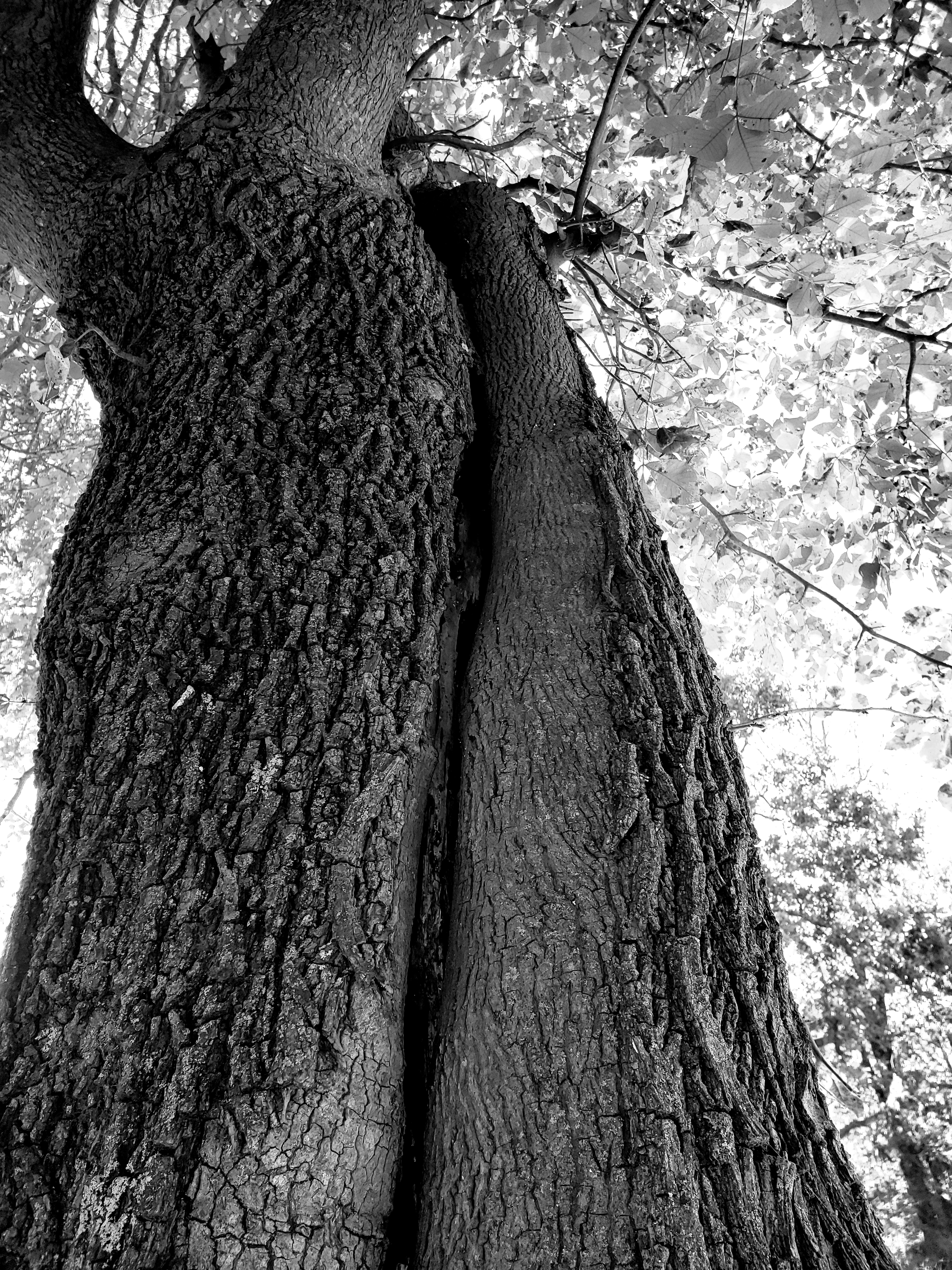 Image was taken by myself on my cellphone.
Right in front of our trailer on either side of the driveway are two Oak trees. I just love how they look next to each other; the sentinels of my neighborhood. I always feel like I am being welcomed home as we drive between then. They are old, more than 25 years because the place we live was set up 25 years ago. The owner told us that the whole area was filled with oak trees, but his father cleared out a lot of it to make farmland. Unfortunately, his father passed away before having a chance to finish, so the landlord turned this area into a very pretty trailer park. There are a lot of trees and plenty of shade.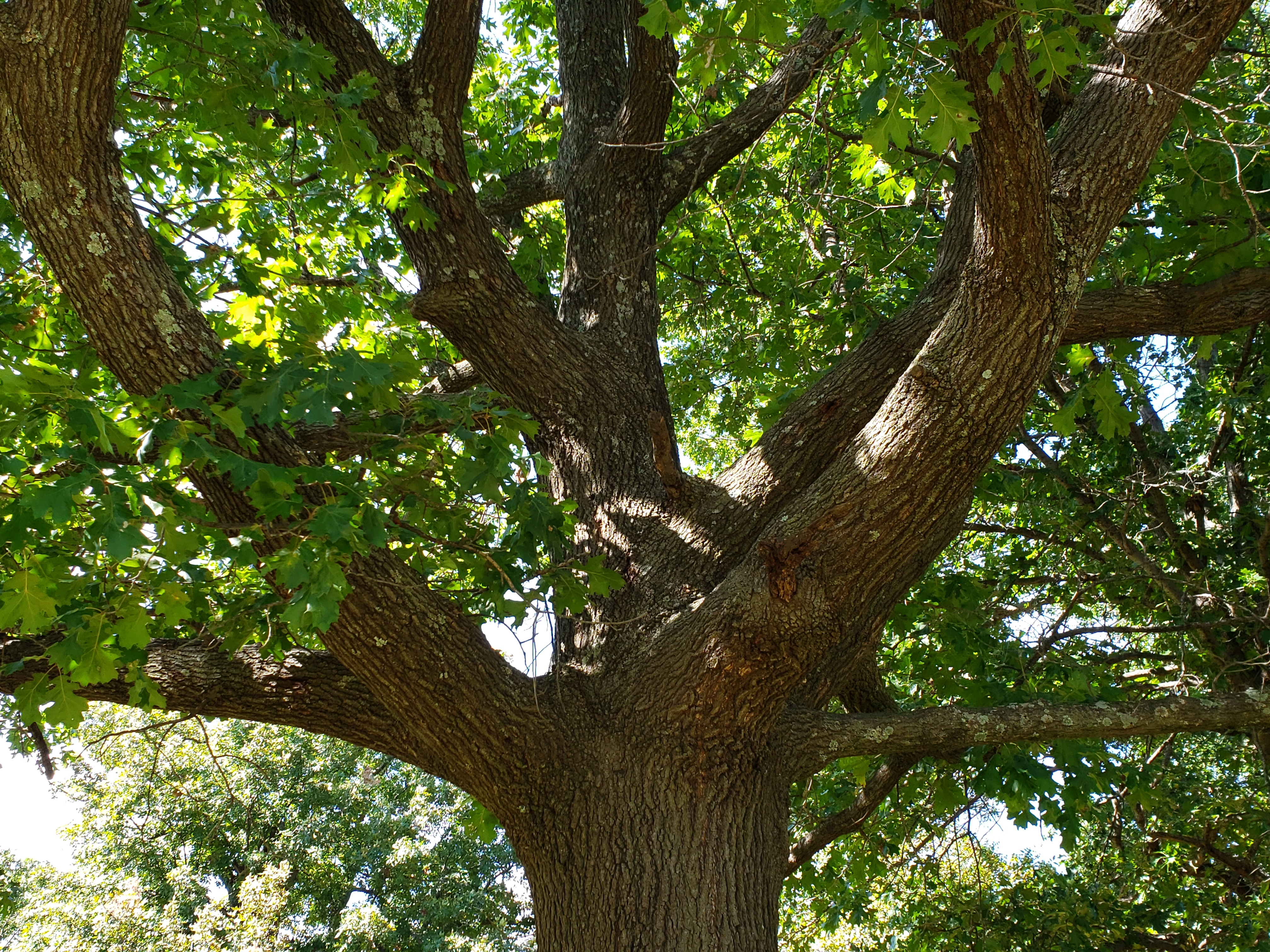 Image was taken by my self on my cellphone.
A dear friend of mine @wesphilbin has started a project called #thoughtfuldailypost and I have been trying to join him in this project because I believe it is helping to bring some positiveness into the world of Steem; at least fo the neighborhood I seem to reside. So, Wes, this one is for you.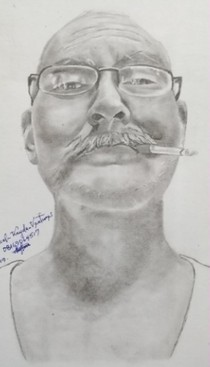 Wonderful Drawing of Wes Philbin Created By @kayda-ventures
John Muir said, "Between every two pines is a doorway to a new world." If anyone has found themselves on a walk along a tree-lined street, shaded hiking trail, or a tree-filled park, they will know there is not only a coolness that happens, but there is a moment of calm that can come over them. I often attribute this with the fact that they are breathing in the carbon dioxide I am expelling while I, in turn, breath in the oxygen they are letting go of. You do not get this from your house, car, or workplace; you only get it from green plants. I believe tress produces more oxygen more than anything else in your yard and so why wouldn't you want to commune with these giants. They are important to our survival so why not take care of them and appreciate what they do for us?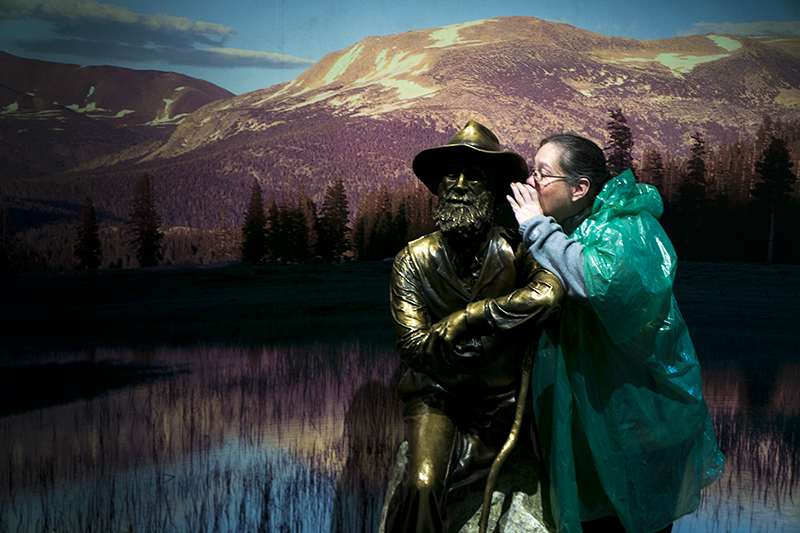 Image of Ren and John Muir was taken by @scottf on a Sony a6000 at Yosemite National Park.
---
---

Thank you @medro-martin for this artwork!

Thank you @penderis for this artwork!

Thank you @enginewitty for this artwork!

Thank you @medro-martin for this artwork!


Click the banner to to go the Steem Terminal