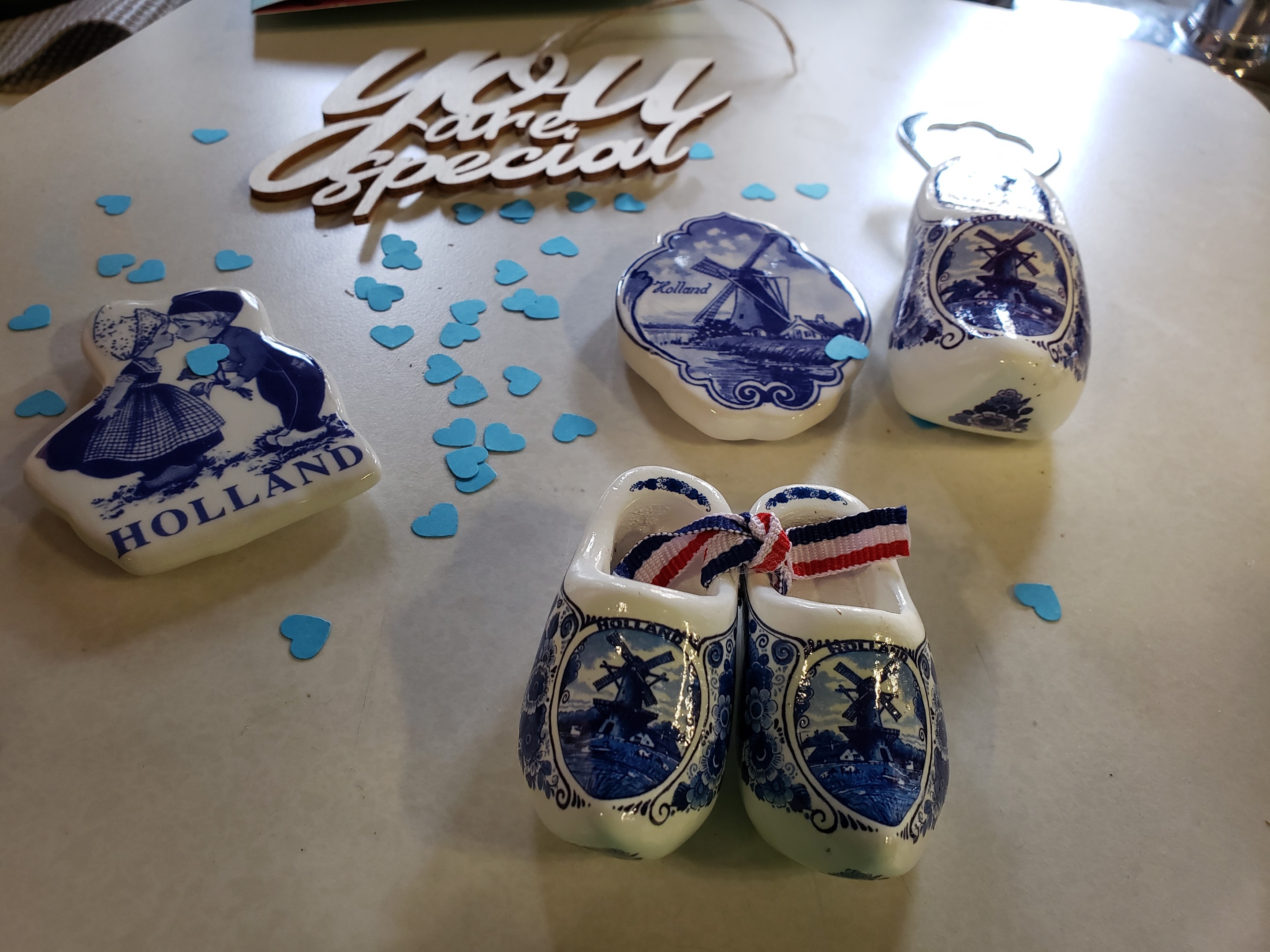 There are times in life when a special little package from someone you care about makes all the difference in the world that you feel is crumbling all around you. A few days ago, I received just such a package from my dear friend @brittandjosie. This was such a wonderful surprise and it brought a huge smile to my face.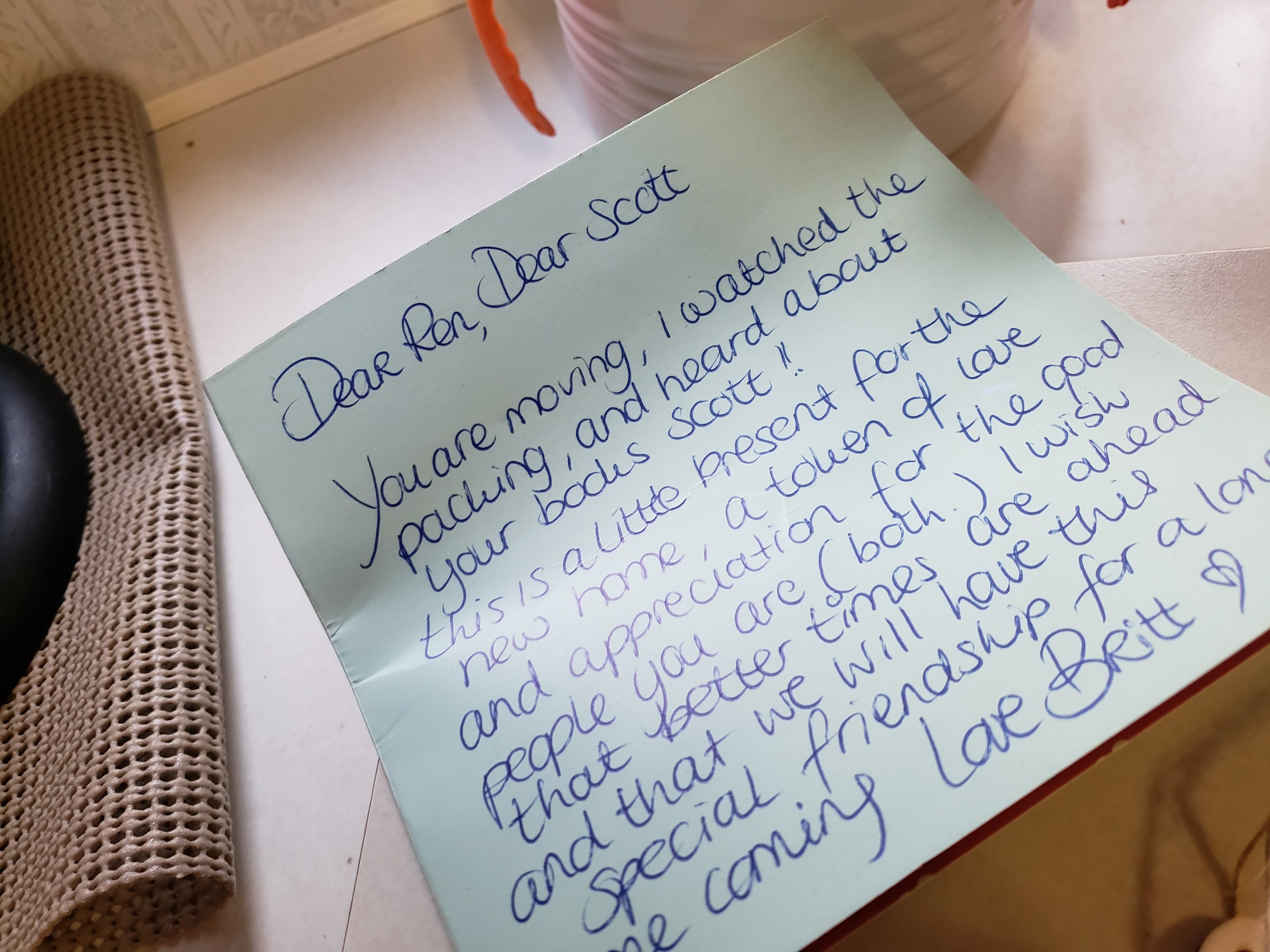 We have a situation in our family where we needed to move from our lakehouse we loved to an RV that was not in the best of repair. There is also much family drama and it has caused us to have a sudden shift in our lives that have caused stress and a lot of frustration. This move has been to live on the same property as my father-in-law who is homebound.
He does not get away from his property very often and this package from an "exotic location" (his words exactly) caused him great excitement. He was like a kid at Christmas.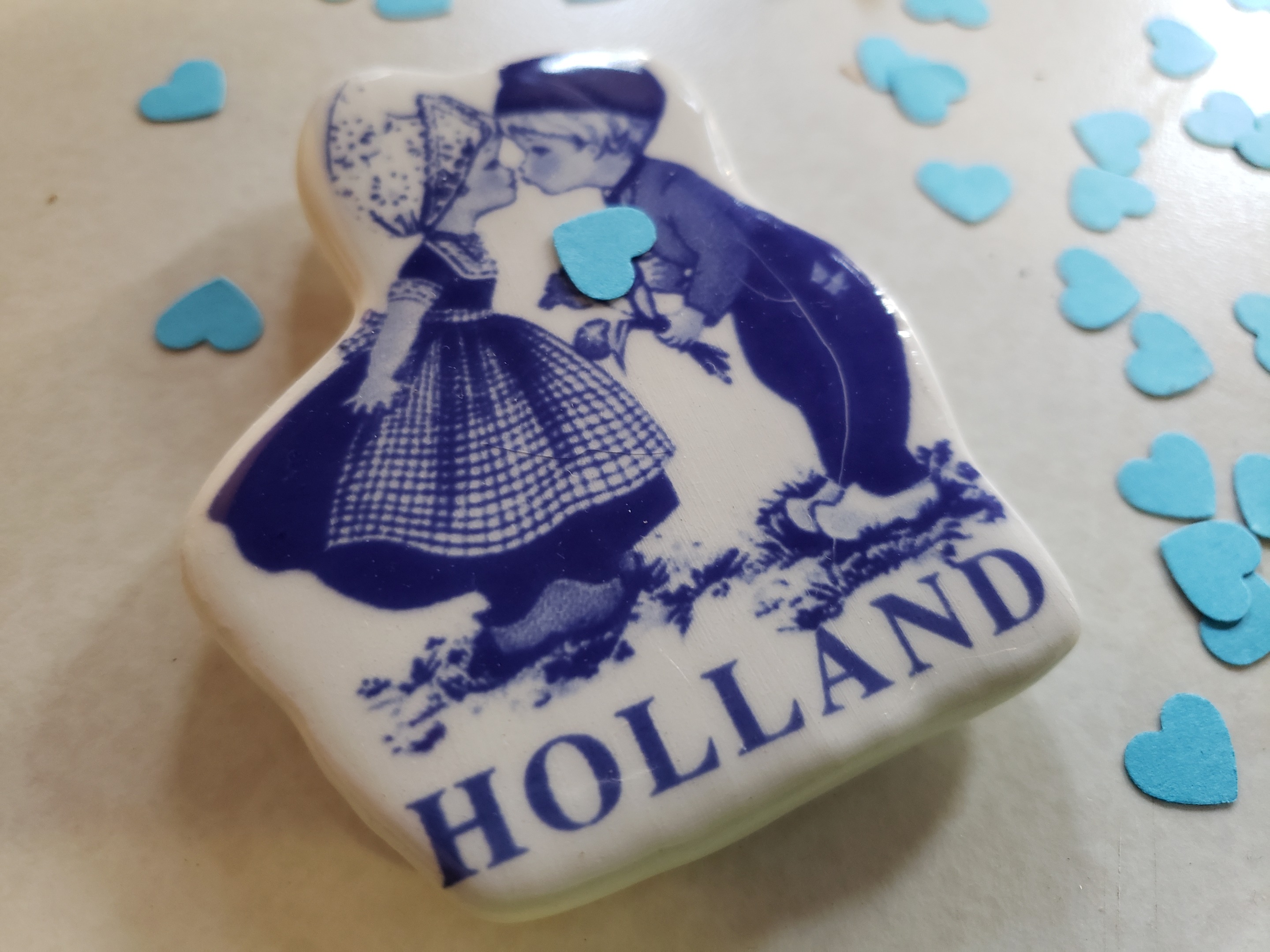 Upon opening the package I found the sweetest contents. There were two magnets, a bottle opener and a pair of clogs! The style they are is called Blue Delft and it is the traditional craft of the Netherlands, which is where my dear friend is from. I am loving the design with the little Dutch boy and girl along with the windmills. They bring memories of the songs my father would sing about the Little Dutch Boy.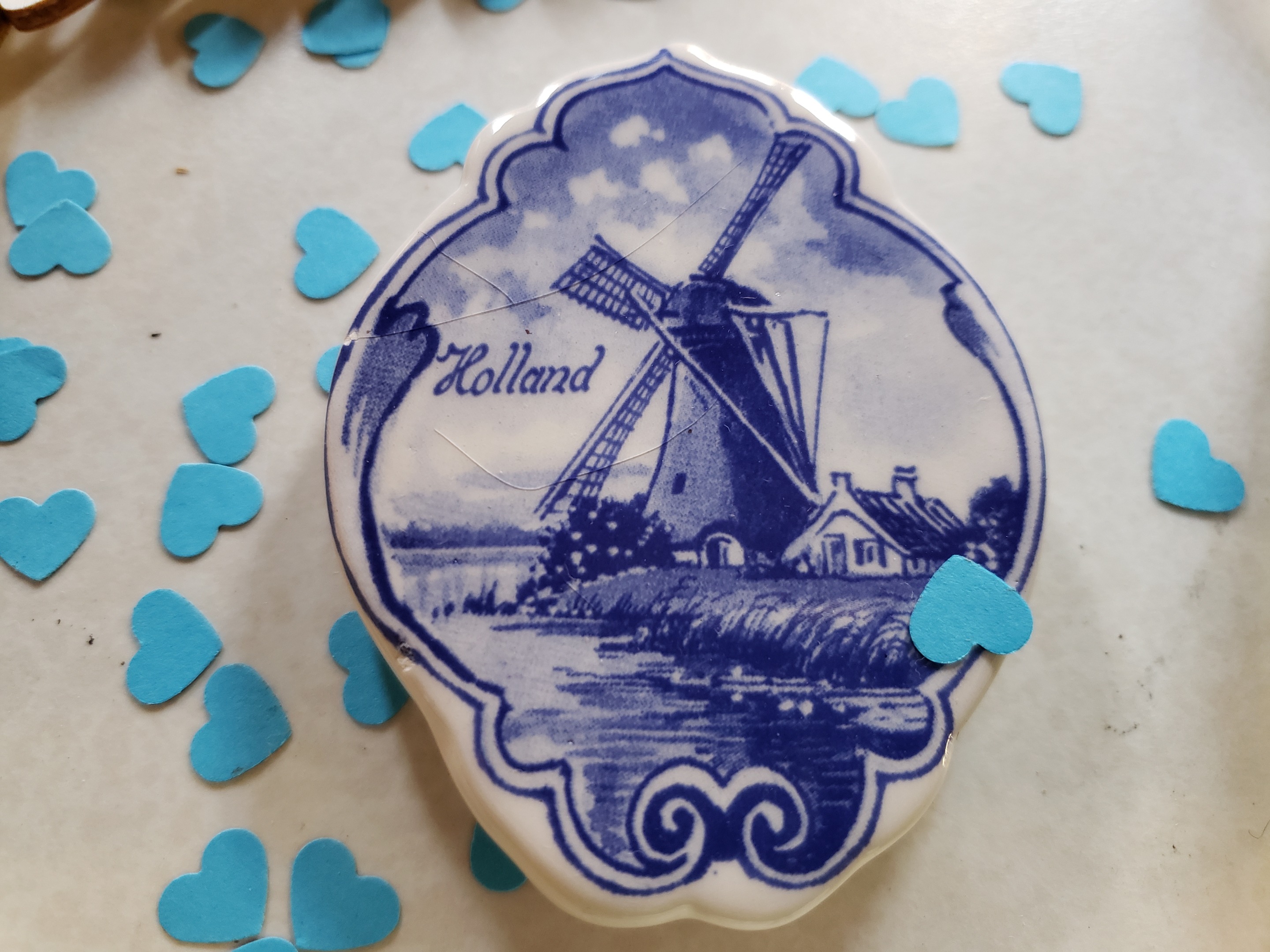 I wish I had a way to show her how special I appreciate her and her giving heart. Making friends has always come easy to me, but keeping them for many years has always alluded me. I find I get lost in my world and soon loose contact with those quickly made friends. I do not have many friends in the real world, but the friends I have made here in the Steemisphere have strong ties. They are encouraging, supportive, and caring. I look forward to the day each of us meets and we become friends here in the real world.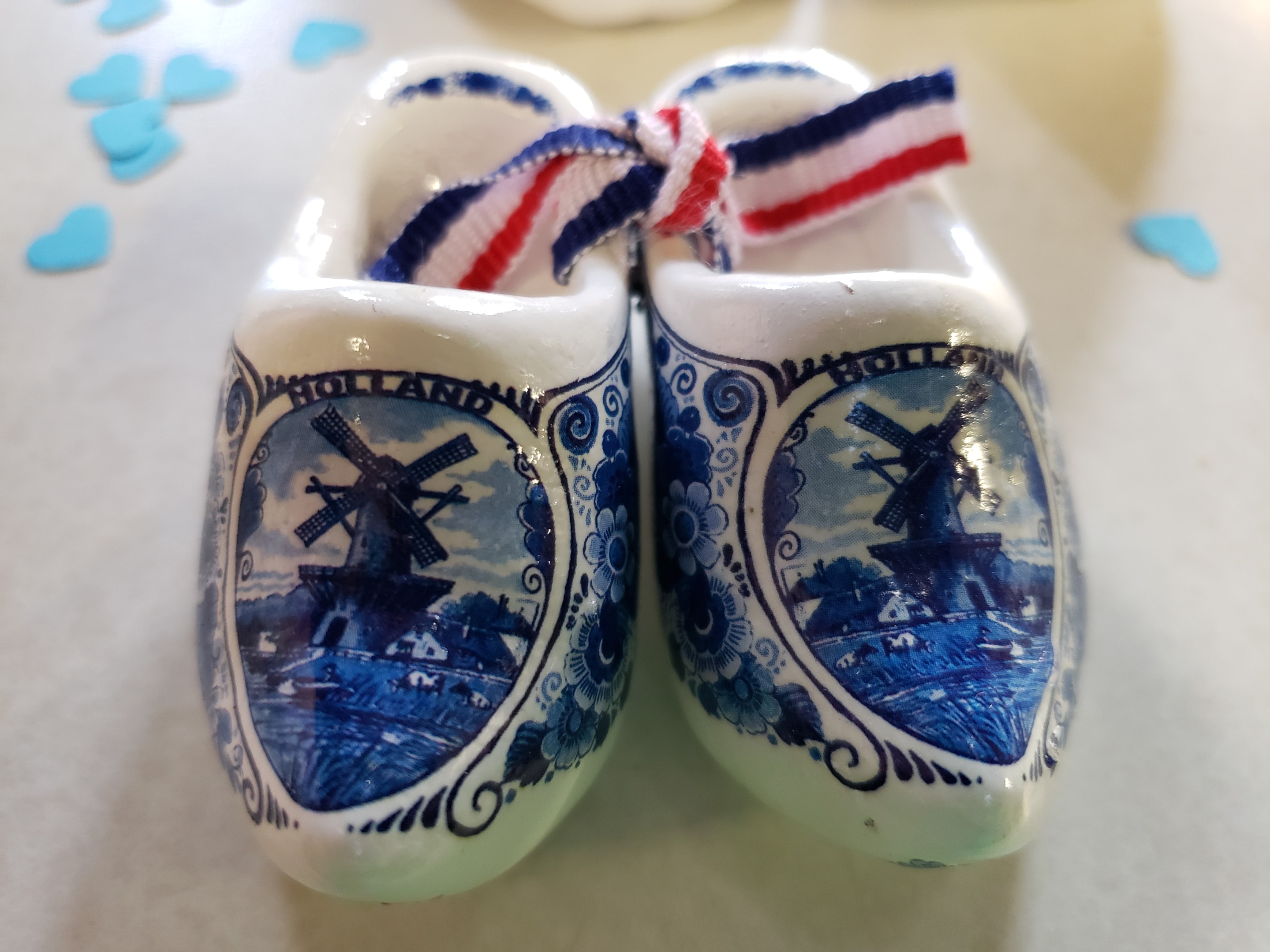 Thank you dear @brittandjosie, you will never truly know what you mean to me.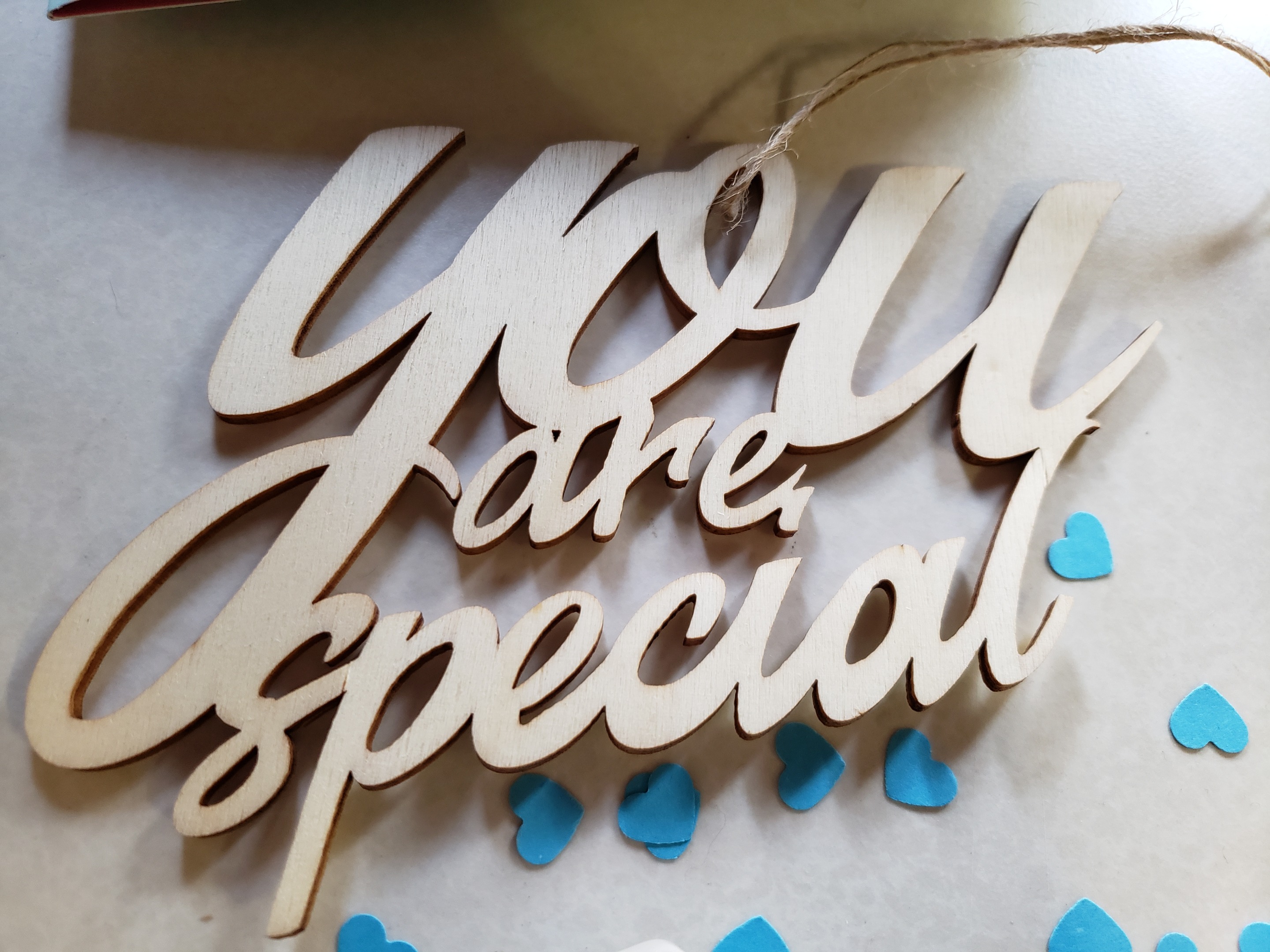 ---

source.

Thank you @medro-martin for this artwork!

Thank you @penderis for this artwork!

Thank you @enginewitty for this artwork!

Thank you @medro-martin for this artwork!


Click the banner to to go the Steem Terminal