Heya everyone wassup,
A quick and last splinterlands post of the year 2019.
so finally i am doing my season rewards post. Yes, lately I've not been so lucky with the season end reward cards. And when i get just trash i don't bother to create a post for that. But this time rewards are worth showing so why not?
My Season Reward Cards
---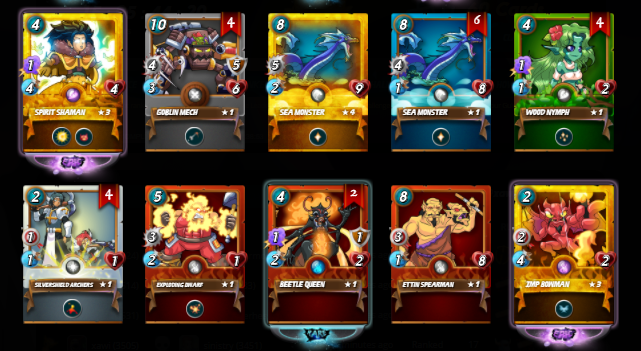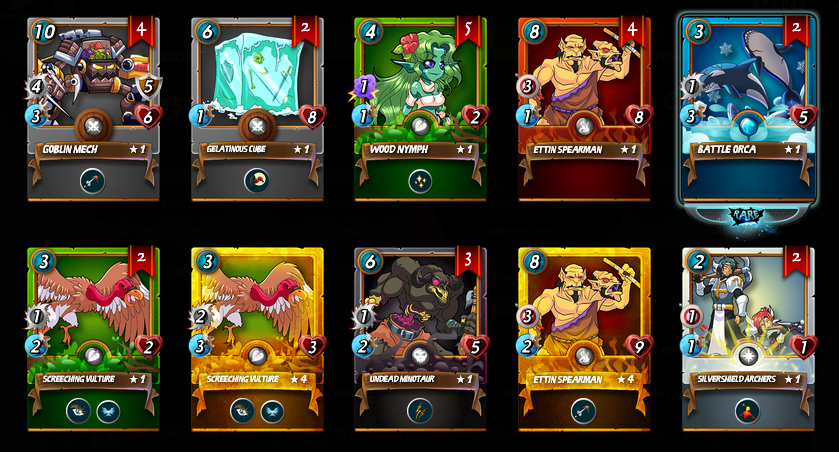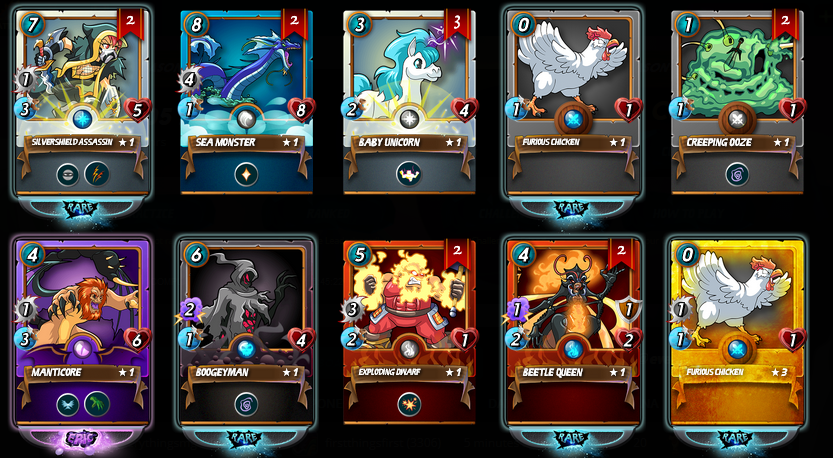 ---
Two #EpicGoldFoil actually made my day and i got gold foil chicken as well. I had Goldfoil chicken but i burnt that chicken for decs because i was in need of decs. Anyways i got that chicken back so all is well.
As always i finished my season on Diamond1. TBH i did try this time for champion 3. I actually played plenty of matches with the hope of C3 but alas, i was getting super strong opponents. Maybe all credit goes to winter holidays as i have plenty of time to play or in other words waste :P. I have another issue if i keep playing i get bored easily so there is that.
One thing is confirmed if i am aiming for C3 i need to invest more lol XD
Last night when i was playing i noticed some people with good decks still in the diamond league. Because i peeked on their previous selected decks. Maxed earth deck omg but guess what story twist is my good luck I'd say :P earth splinter wasn't available during that battle and my opponent came up with death splinter level 1 cards :o so i figured it out people have upgraded only 1 or 2 splinters they aren't mad like me. I am upgrading my all splinters at once. This is why i am still behind XD
I am hoping one day i will be the winner with my maxed decks. Thanks, splinterlands for giving me such a nice reward on such an epic day. Happy advance New year everyone, stay happy stay blessed.