Heya everyone wassup,
The hot headline of the day is i got second place in i guess first #SteemFestBronzeSpeacialTournament. Ok I'll admit i am being silly with my post title but yea it's true :P Hot headline because after so many decades finally, i managed to get at least 2nd place lol
First, let me show The tournament stats page after that i will put my heavenly deep, hot thoughts on this tournament.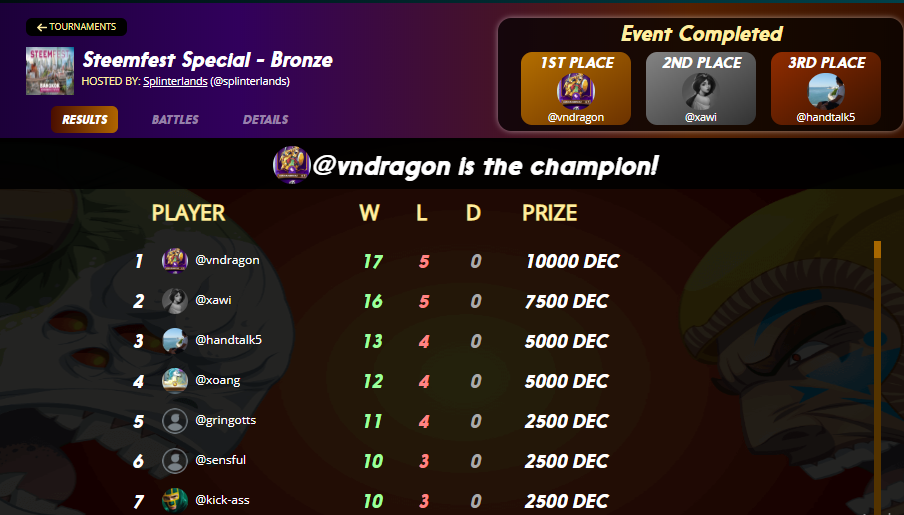 Yea as you guys can see @vndragon got this title. Congrats to him. Final was pretty close though i won the first battle then he won next 2 battles, again 4th one i won and the last one the deciding match hmmmmmmmmmm. Well, there is something i must admit i tried to play safe. Yea rule was #NonFlying monster. I went with all the nonflying monsters. Still, i lost damn bad luck I would say. well, whatever it was a nice to experience though.
There are many steemfest special bronze tournaments in pipeline like if you see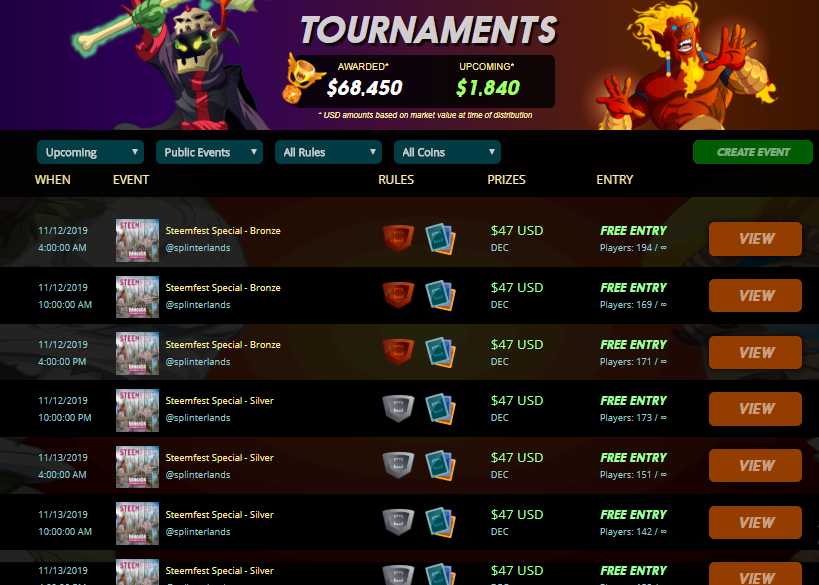 And so on...
Timings are ummmm 4 a.m my sleeping time and 10 a.m mu Uni time XD
The hot headline of the day is over now let's talk about my quest.
Today i got #Watersplinter still very much better than death and Fire :/ yea even my death summoner is level 5 still i think death is better than fire.
Total i played 11 battles i won 8 out of 11 and lost 3. 5 battles were with water splinter. So in short quest was pretty nice today and this is what i got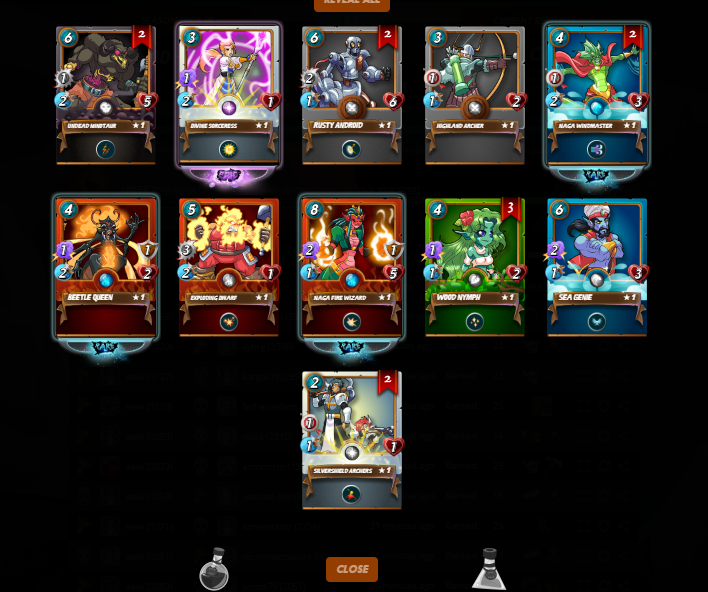 Not so good but not that bad either. My current league is #Diamond2 and only 3 days left in a new season. I will try to jump on #Diamond1 ASAP.
My recent Investment in Splinterlands
Alright, I've been buying many cards lately and powering up I don't even remember. The recent one is #StonesplitterOrc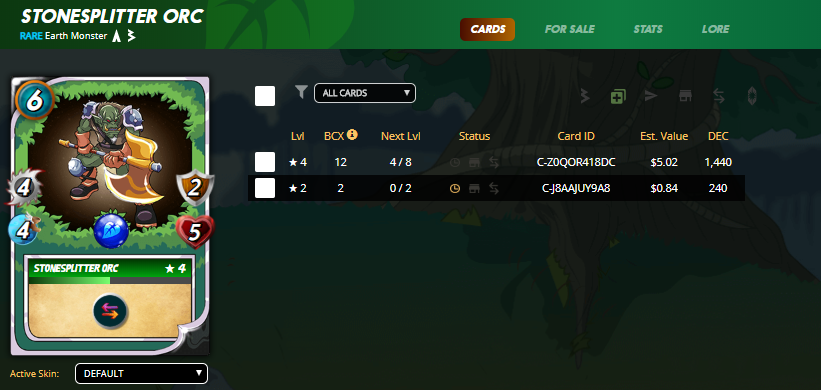 I don't really use this card but still when i see good discounted deal i buy. This card is indeed nice in melee attack rule. All the buying i am doing with my DECS. I won 7500 dec from the tournament and i am going to level up my death summoner. Tha's the plan right now. That's all, for now, see ya take care good night