Heya,
Lately, I've been so lazy to post anything. Since its Friday Night means weekend so i took a short break from studies and decided to write this post. If you are reading my post then you might have been thinking about my post title XD. So read this post till the end to find out what it means.
First of all i wanna share my biggest achievement yep i have achieved the 300k Neoxag milestone so yaaay i am really happy. I was the one who celebrated her first 100 followers :P XD so i might celebrate this achievement too.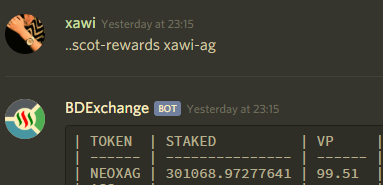 I just got to know about another fantabulous #announcement about #Neoxag from bala's post. I do believe that it is going to be a next-level great thing for the tribe. You guys can read about that announcement hereNEOXAG token value might pump soon because of this new change

The next big news is The Guild Of Neoxian - Previous Season Contributions & Raffle Draw Winners.
Yep, raffle draw of Neoxian guild so i had 41 tickets i won 1xAlpha, 1xBeta and 600 staked neoxag.
Alpha pack opening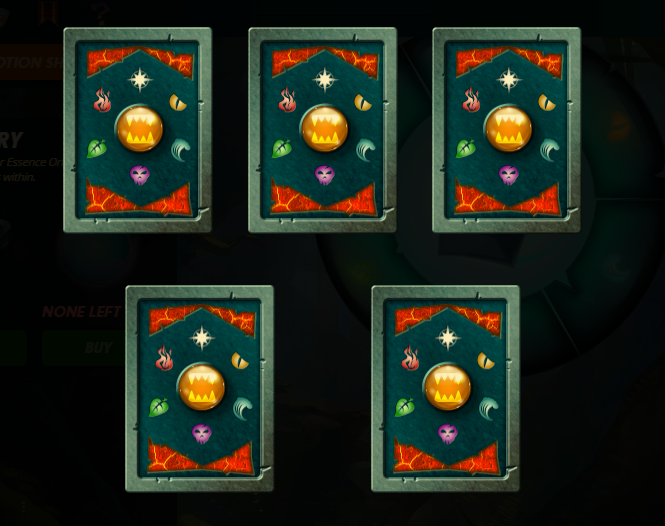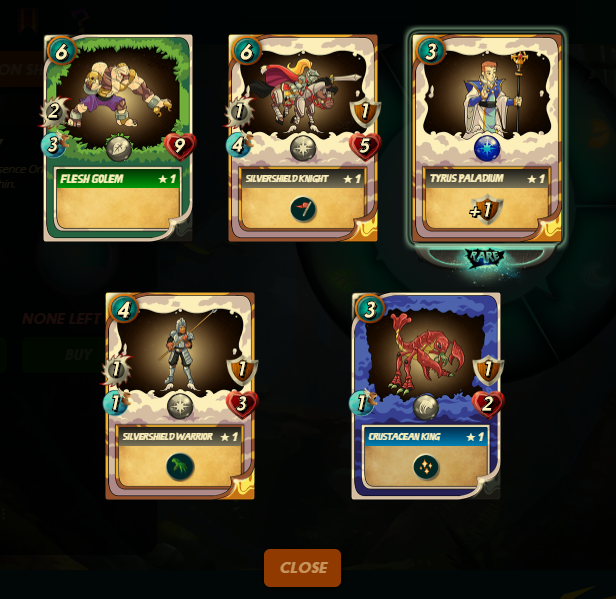 Alpha cards are just love no matter if there is only 1 rare. It was my first experience of the opening alpha pack i must say i am inspired from the alpha design it is pretty different from beta.

My quest Reward cards
Now I'll talk about my quest reward cards. I am posting my reward cards after so long so i am just sharing my previous two quests because both were same. Yep i had to complete my quests with #LIfeSplinter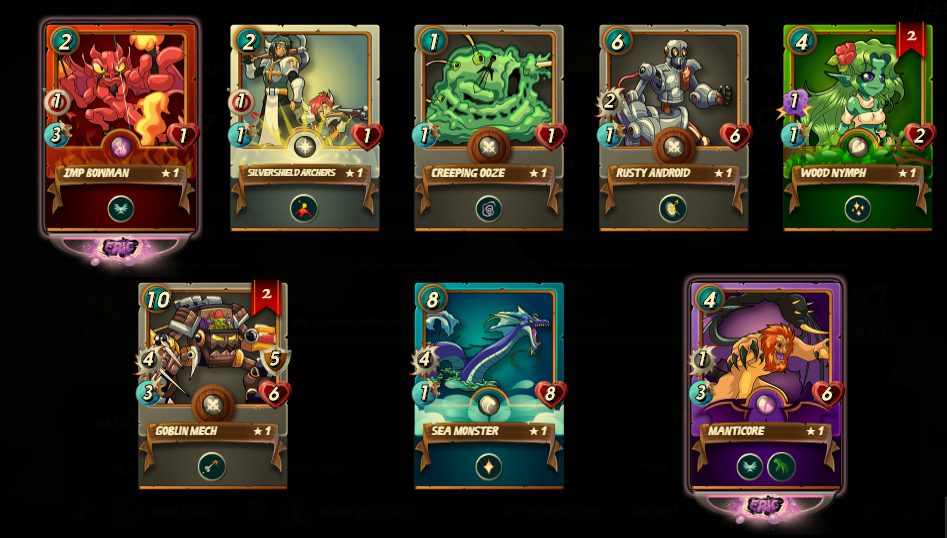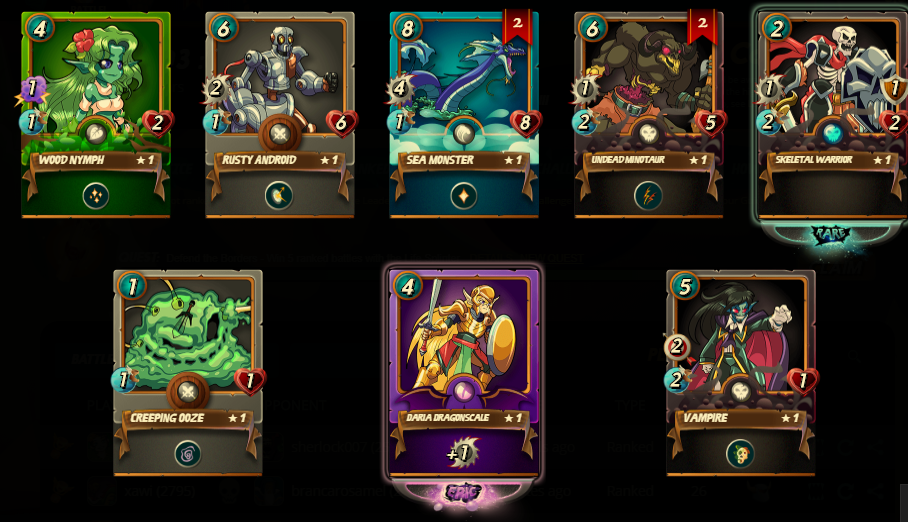 Am i the only one who is not getting new reward cards? if i am the only one then who did i offend man🙄 🤔
well whatever
My recent Investment in Splinterlands
Ok, guys, I've purchased mystery potion so i got this today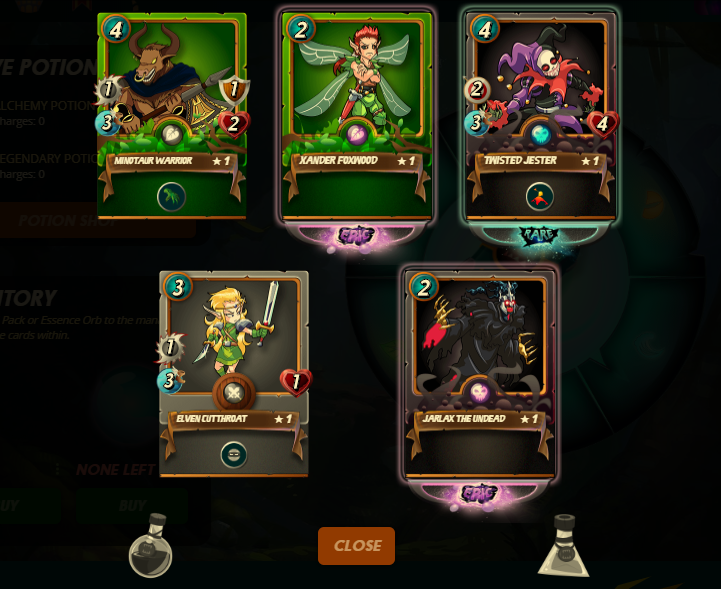 Other investment in #LegendarySummoner. I bought 1 BCX #CryptMancer. Because it was pretty cheap. I bought it for 9$. o i suppose this is a good buy
I hope now the tile of my post is pretty cleared :P XD instead of making different posts I've summed up all topics in one post :P XD. No one can beat me in laziness i guess heh that's all, for now, see ya take care Happy weekend all :)