Hello, Actifitian's wassup,
Right now when i am writing this post. I am actually feeling very sleepy. I just completed my assignment and decided to make my actifit post.
This semester really got me :P I feel tired and sleepy all the time now. All the time i want to sleep dunno what is wrong: XD
Today i was checking up on my WhatsApp status. One status caught my attention :P XD I took a screenshot but since i can't share a screenshot here in my post so i searched it out for google :P so i found it on google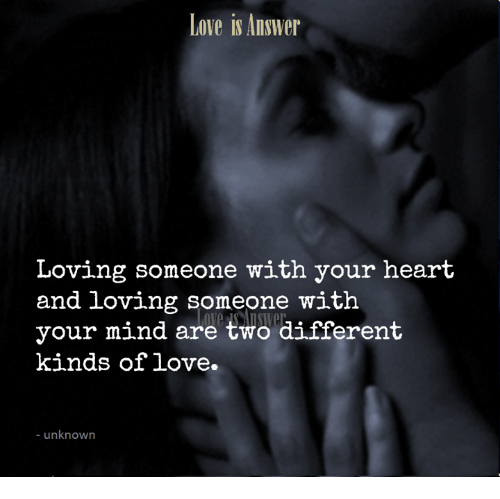 This quote is really deep if you try to understand.
Loving someone with heart or mind
Ok, some people think heart only does pump blood it seems they have no emotions? Because when we talk about emotions then, of course, your heart get involved.
If you are in love with someone and you don't care about your customs, traditions etc and you just want to keep loving that person and you have no hopes then i think you are truly loving that person with all your heart. When you love someone deeply then you don't think about what is your benefit in loving that person. you just want to see that person happy all the time.
But loving with the mind?
Please elaborate this kind of love i am failed to understand lol XD maybe when you think what is your benefit in loving that particular person? when do you think what will you get if you fall in love with that person? i dunno i would like to call our love guru @burlarj kindly come here and enlighten this post with your precious comment lol XD looking forward what you think as you know what i am talking about :P XD
5848
Daily Activity