Greetings Splinterlands Players!!!!
Here, I am with another splinteland content. I love writing Splintelands content because it gives me clarity and pushes me to perform better. It also inspire me to devise new strategies and implement them.
Today, I am gonna talk about one of the most lethal ability out there in Splinterlands called 'Opportunity' and how to use it most effectively. And in the end I will share a battle of mine as demo.
What is Opportunity Ability???
Opportunity allows the monster in the back row to attack the enemy monsters with least health.
How to Best Utilize Opportunity Ability???
Opportunity monsters are placed in the back(preferably in lower half of the team). Since (for now) all opportunity monsters have melee attack, so try melee attack boost using Summoners and Inspire ability.
How to Defend Against Opportunity Ability???
Opportunity Monsters are most vulnerable to Thorns ability of the enemy. So having a Thorns ability monster in your team is a nice counter strategy. Plus having your own opportunity ability monster is advisable. Also complement your opportunity monsters with one or two low health monsters. This will distract enemy opportunity monsters for enough turns, allowing your opportunity monster do the bidding. Shield is also a nice defence against opportunity, since no opportunity monster have Piercing ability(yet).
Demonstration
In the match shared below, I used two opportunity monsters. I boosted the attack of my opportunity monsters using Summoner and Inspire ability.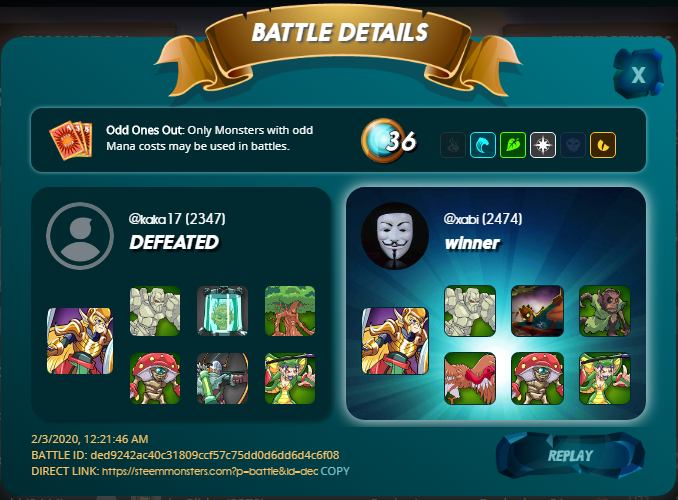 I used DARIA DRAGONSCALE to give all my monsters +1 melee boost. STONE GOLEM was on 1st rank to face the music and on the 2nd position I used Dragon Jumper. On third, I placed my pet Monkey Brownie to Inspire all my melee monsters . On the fourth position, came another opportunity monster Screeching Vulture. On second last I used Mushroom Seer to hamper the enemy's magic attack. And in the last, came the Javelin Thrower(best chance of evading enemy sneak attacks due to Dodge ability).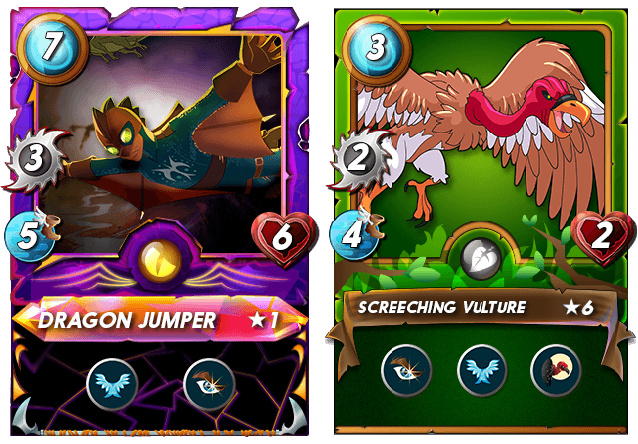 LINK
+2 melee attack boost from DARIA and BROWNIE laid waste to the enemy. Heavy opportunity attack wiped out the enemy back ranks. Where as poison from Javelin Thrower laid waste to the frontal assault.
Notice, my Dragon Jumper(speed: 6) missed an attack on Javelin Thrower(speed:5) due to Dodge ability.

Some informative posts about Splinterlands that you might like:

That will be all for today.
Take very good care of yourself and people around you...
Until next time...
❤️Love and Light☀️

Don't about Splinterlands