Source
bout a year ago, the Academy was celebrating the Oscar Ceremony, without knowing that this year, the date of this event was going to change for force majeure reasons. So the topic for this contest is going to be:
**Great actors that have won Oscars**
Don't forget to include to include an image of the actor receiving the Oscar or with it, and you can add a video of that moment. Also, you must tell us in which movie he won the Oscar and what his role and character was.
---
Rules are the following:
* Any language is welcome. Your entry should be at least 200 word long.
* Resteem this post, so that more people find out about this contest
* Make sure to tag us! (
@belenguerra
,
@writingnreviews
&
@fendit
)!
* Share the link of your post in a comment. We won't consider entries that aren't in this post or posted in other communities.
* Share your post in Twitter, tagging
@steemit
or in any social media you want (you should be able to show proof!)
---
**Entries will be received until February 23th, 23.59 Argentina time**
---
Prizes:
Prizes will be as follows:
* 1st prize = 9 STEEM
* 2nd prize = 7 STEEM
* 3rd prize = 5 STEEM
* 4th prize = 3 STEEM
* 5th prize = 1 STEEM

---
Thank you @steemcurator01 and @steemcurator02 for your constant support :)
---
[Español]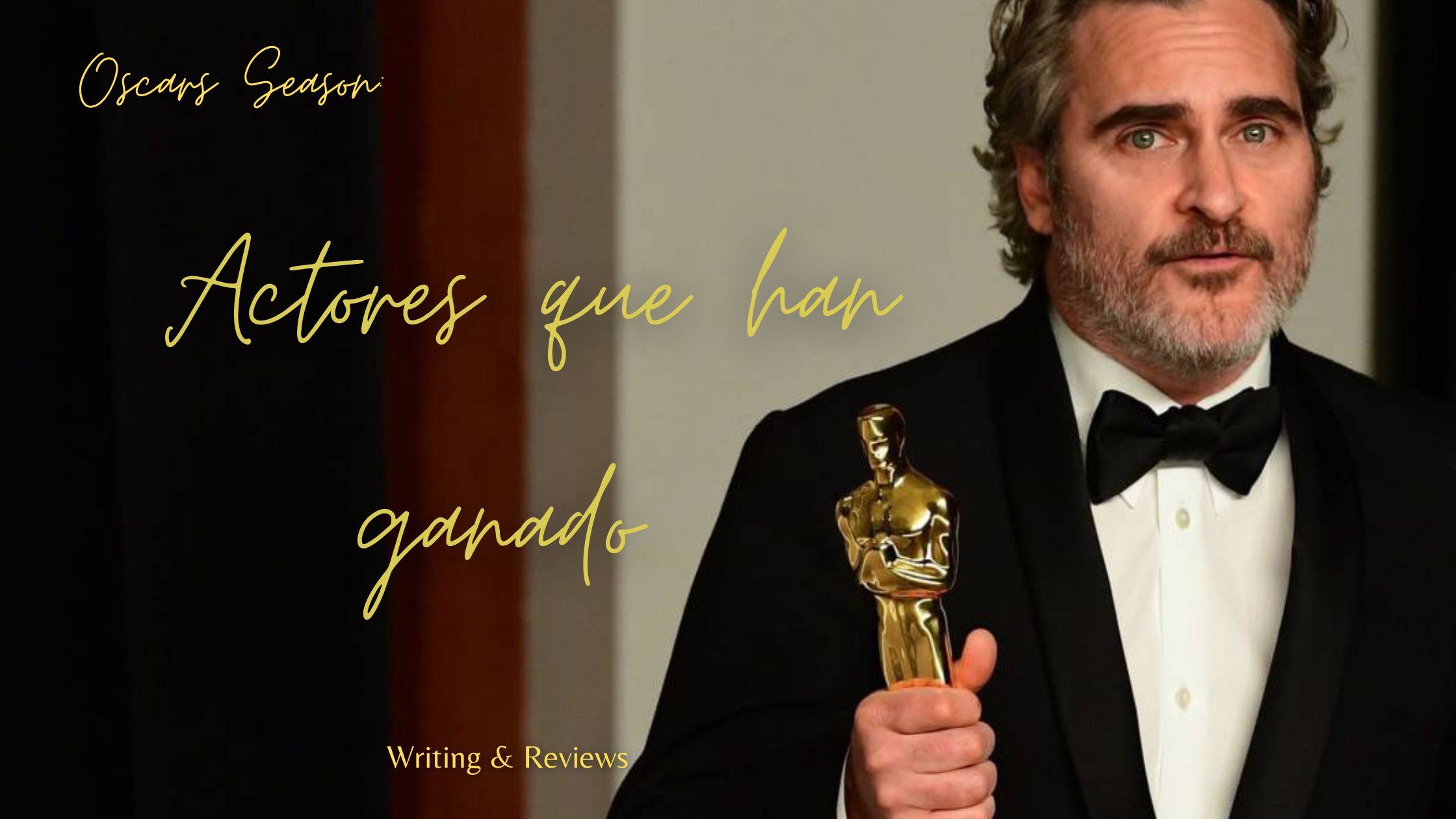 Source
Hace un año, la Academia celebró la última ceremonia de los Oscars, sin saber que el año siguiente la fecha debería cambiarse, debido a causas de fuerza mayor. Asique, el tema de este semana será:

###Grandes actores que han gaando un Oscar
No olvides incluir una foto de tu actor recibiendo el premio o un video del momento. También, deberás incluir por qué pelicula fue premiado y cuál fue su papel en ella.
---
Las reglas son las siguientes:
* Aceptamos publicaciones en cualquier idioma. Tu posteo deberá contener como máximo 200 palabras.
* Resteemea esta publicación, así más personas se enteran del concurso.
* Asegúrate de etiquetarnos (
@belenguerra
,
@writingnreviews
&
@fendit
)!
* Comparte el link de tu publicación en un comentario. No tendremos en cuenta las entradas que no se encuentren anunciadas en este posteo o que estén publicadas en otra comunidad.
* Comparte tu publicación en Twitter, etiquetando a
@steemit
, o en cualquier red social que prefieras (deberás mostrar prueba de ello!)
---
**Las publicaciones se aceptarán hasta el 23 de Febrero, 23.59 hora de Argentina**
---
Premios:
Los premios serán dados de la siguiente forma:
* 1er lugar = 9 STEEM
* 2nd prize = 7 STEEM
* 3rd prize = 5 STEEM
* 4th prize = 3 STEEM
* 5th prize = 1 STEEM

---

Team Writing & Reviews
@belenguerra
@fendit